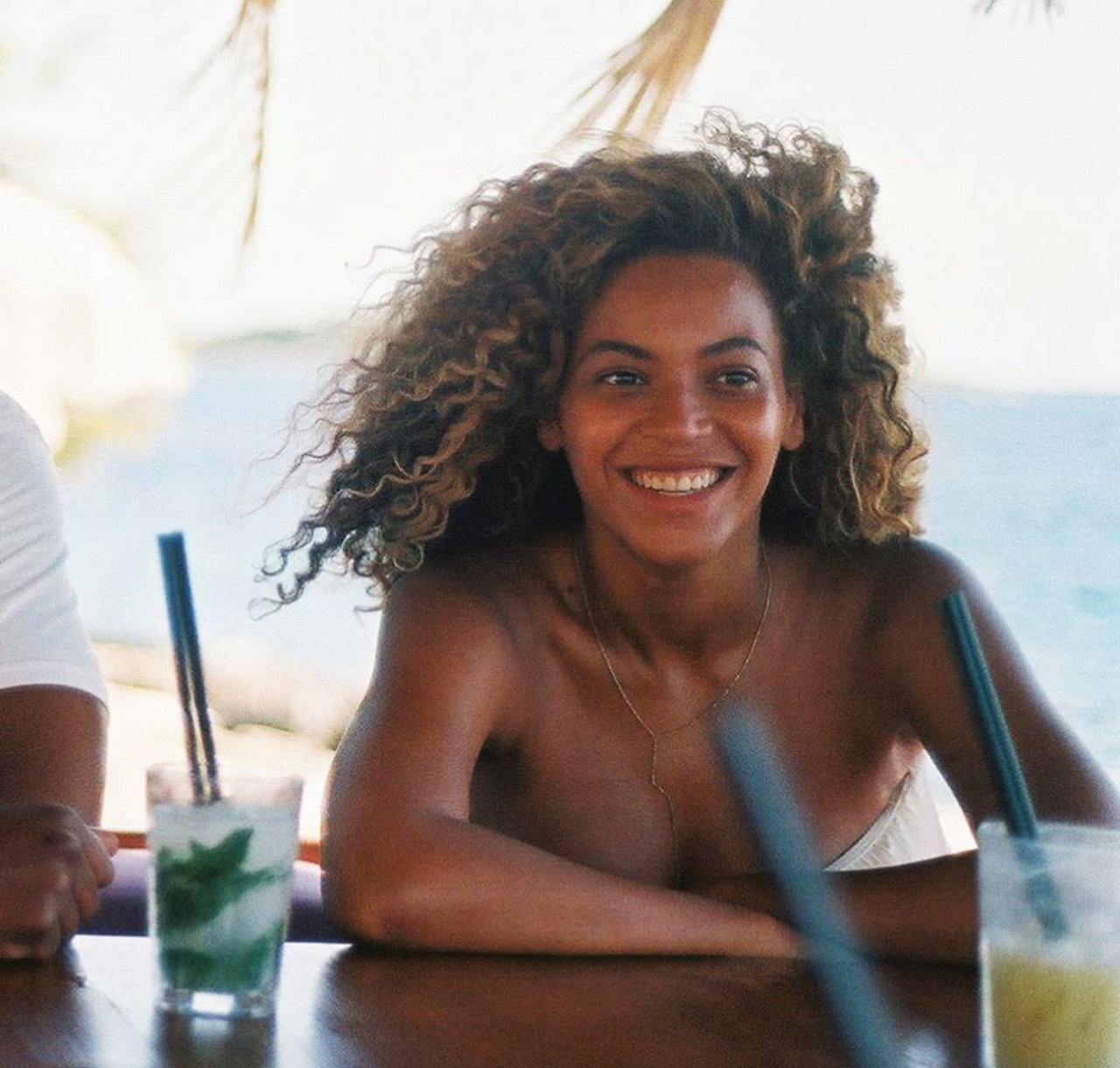 I enjoy how People Magazine keeps drawing out the excerpts from their "Most Beautiful" cover story with Beyonce. That cover was two weeks ago, and People keeps putting more and more excerpts online. They really hit the jackpot with this interview – Beyonce talked about more personal stuff than anything else, and many of you are not buying what she's selling. AT ALL. We've already talked about the excerpts regarding Beyonce's take on the "fake pregnancy" thing, how Beyonce did not feel beautiful during the "birth", and how she breastfed for 10 weeks and then stopped. These new excerpts are about Beyonce and her hair, how Bey doesn't want Blue Ivy to grow up focusing on "the aesthetic" and how Bey loves old mascara. Sidenote: I covered a few of these quotes before, but this piece has way more context:
Beyonce remembers first trying makeup when she was 6 years old.

"I was playing in my mother's makeup," she tells PEOPLE. "I had blue eye shadow and red lips, and I put crazy blush on. I looked like a clown, but I thought I was so beautiful."

Her routine has come a long way since then – the singer often does her own makeup for appearances – but her love for the basics remains. Asked what she wears to look awake after sleepless nights spent with baby Blue, she replies, "Lip gloss – I love L'Oréal's Infallible 8 HR Le Gloss in Coral Sands – and a little bit of blush."

Growing up around her mom Tina Knowles's salon, Beyoncé learned a lot about beauty. "I like to experiment [with my hair]," she says. "I love playing around with highlights or bleaching the tips. I can cut and style my own hair."

In fact, she recently gave herself a trim, cutting two inches off her ends. "I just parted it in the middle and chh-chh-chh," she reveals.

But it's inner beauty that she values most – and she hopes her daughter will learn to do the same. "My biggest thing is to teach [Blue] not to focus on the aesthetic," she says. "It's really about who you are, and the human being, that makes you beautiful."

The Secret of Old Mascara
Still, being a superstar means having to focus on the physical. When asked if she's comfortable leaving the house without makeup, Beyoncé says, "Every day in my life is a part of my history, and I've worked really hard on my career and my life. So I make sure I wouldn't be upset if somebody saw me."

That means her standard lip gloss and blush, plus moisturizer – "I don't have to spend that much time on my skin," she admits – and sometimes, mascara.

"I'm pretty good at throwing out the expired stuff, but I hold on to my mascara for a long time," she says. "I actually prefer old mascara. It makes your lashes thicker and longer."

But regardless of who's seeing her and where, the star is feeling better than ever. "I have embraced my flaws," she says. "And I feel more confident."
[From People]
As always, I have to ask: are you buying what Beyonce is selling? Is she wearing you down? Or with each new excerpt, are you growing more and more ambivalent towards her? I'll tell you the truth – before Blue, before the pillowy bump, I was pretty much over Beyonce. She was annoying the hell out of me. But ever since the bump and the baby, she's just trying so hard, and it really does seem like she's trying to be more interesting. So… while I don't believe all of the stuff she's shilling, I like that she's trying.
Also – Jay-Z has a new interview about his daughter. Jay appeared on last night's Oprah's Master Class: Special Edition, and he talked about how he is as a parent. Jay- said: "I imagine I'll take things I learned from my mom and things I've learned from raising my nephews and apply that… Then at the end of the day, I just know I'll probably have the worst, spoiled little kid ever… Everyone imagines they'll be a great dad until their [kids are] teenagers. [They say], 'Get away from me, Dad. You're embarrassing me.'" I think Blue Ivy will probably be a spoiled kid too, but I think it will be a different kind of "spoiled celebrity kid" than we're used to seeing. Blue won't be a little Suri Cruise or a Willow Smith. Blue is going to break the mold of what we know about celebrity children, mark my words.
Here's a new photo from Beyonce's Tumblr. Girl got a new wig! She wanted to show it off.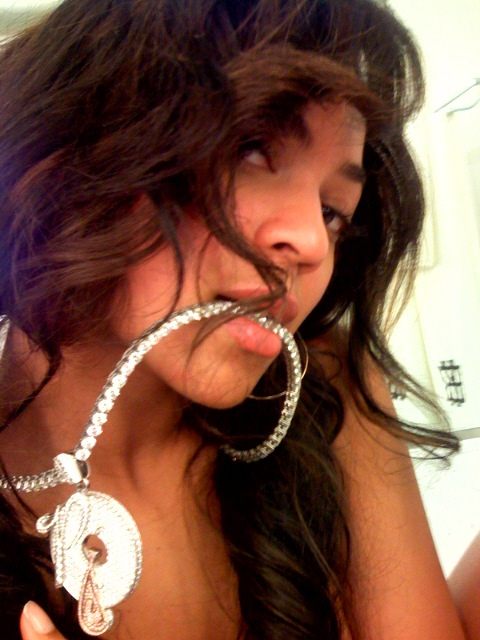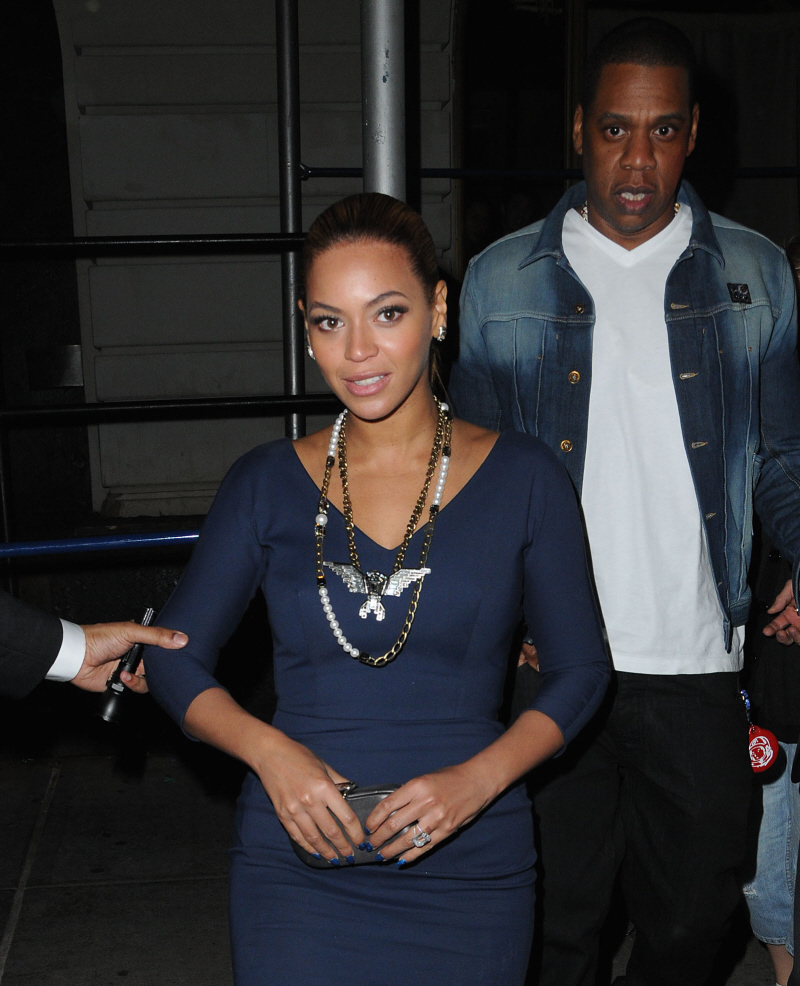 Photos courtesy of Beyonce's Tumblr, WENN.