Alex Skarsgard says he's single, jokes around about not dating Charlize Theron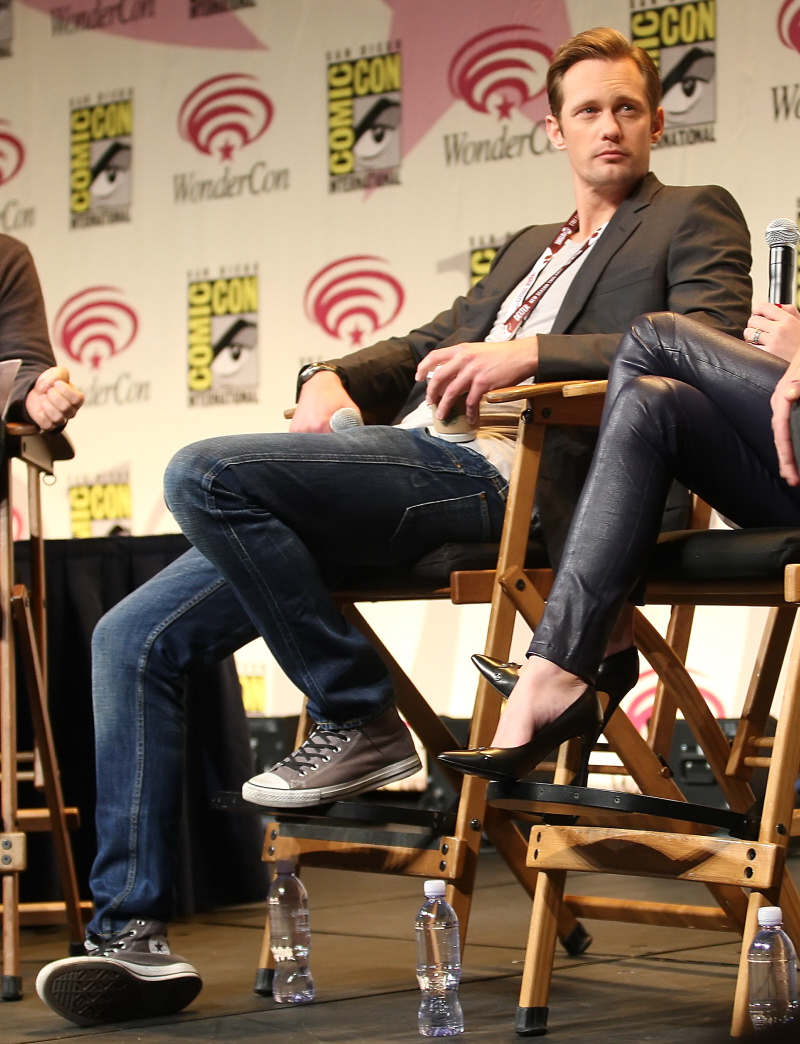 When I find myself attracted to Alexander Skarsgard, it's almost exclusively through photos. He's not one of those "you have to see him in motion" dudes, like Benedict Cumberbatch or someone like that. Alex photographs very well most of the time, and considering I don't watch True Blood, I rarely see him in motion, which is fine. I'm just trying to explain why I was somewhat startled to hear his natural speaking voice in this Extra interview. CB says that she can hear Alex's natural Swedish accent, but I can't make it out. Does it freak out anyone else that Alex's American accent is absolutely perfect? Anyway, in this joint interview with Taylor Kitsch (his voice is super-annoying), they're promoting Battleship and Alex ends up confirming that he's single. Sort of.
I like the way Alex handles those questions, truly mystified at first, offering a muddled denial, then playing along with the Charlize Theron questions. Back in March, The Enquirer got the ball rolling on those reports, claiming that Charlize and Alex were seen together at a gay bar in LA. Since then, people have been acting like Charlize and Alex are totally together and in love, which… I don't buy. I think they probably were hanging out at some point, maybe even hooking up, but I don't think they're really "together". And obviously, Alex seems to consider himself single: "If I'm in a relationship? No, I'm not." There you go, Viking-Dong Lovers. Skarsgard could be yours. But probably only if you're blonde and thin.
Oh, and last week Access Hollywood asked Alex about possibly being cast as Christian Grey in 50 Shades of Grey too. He jokingly said, "Where do I sign? He's got a sex chamber? My character has that on 'True Blood.' He's got his little dungeon… I was born to play that part." Just say no, Alex.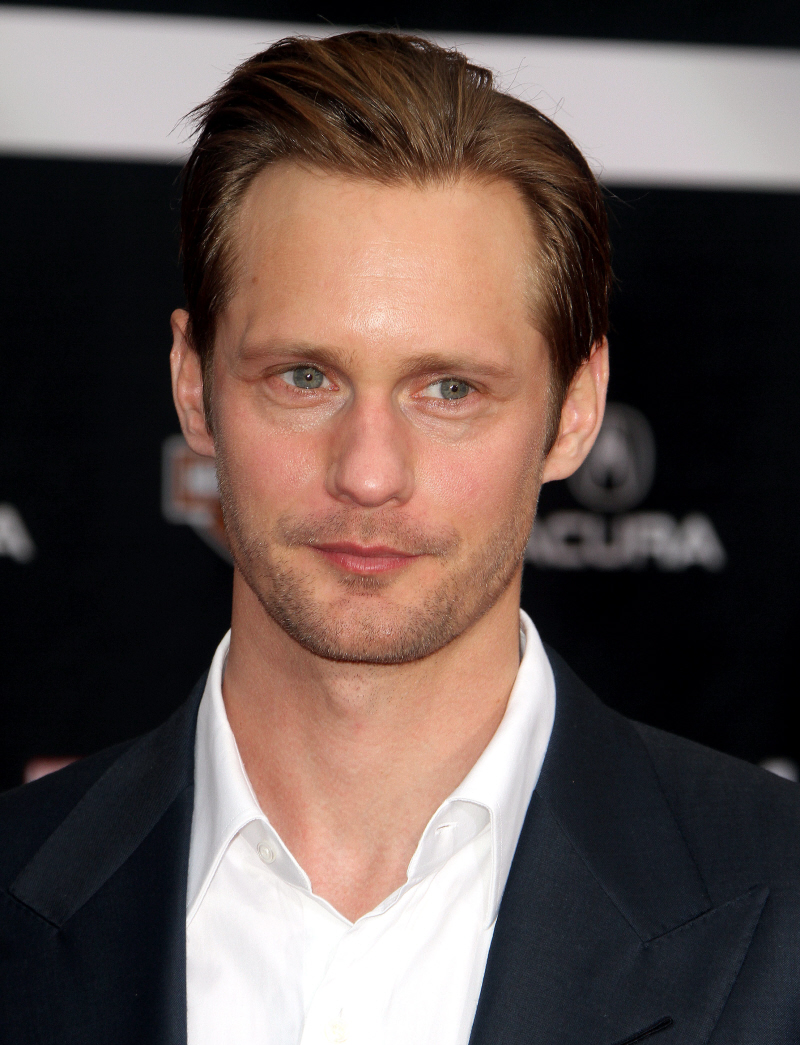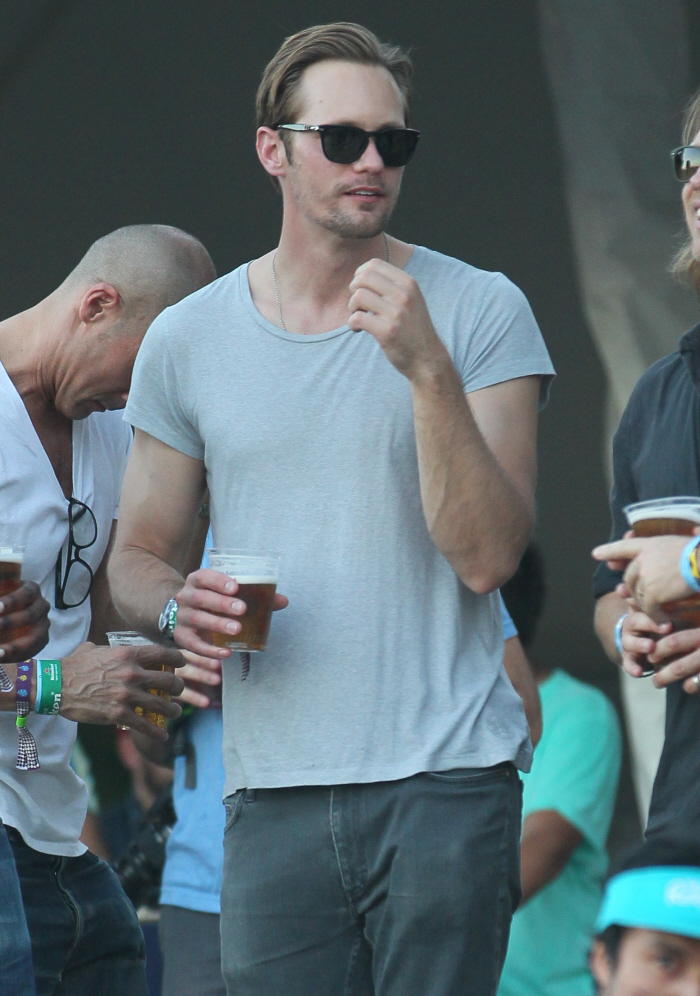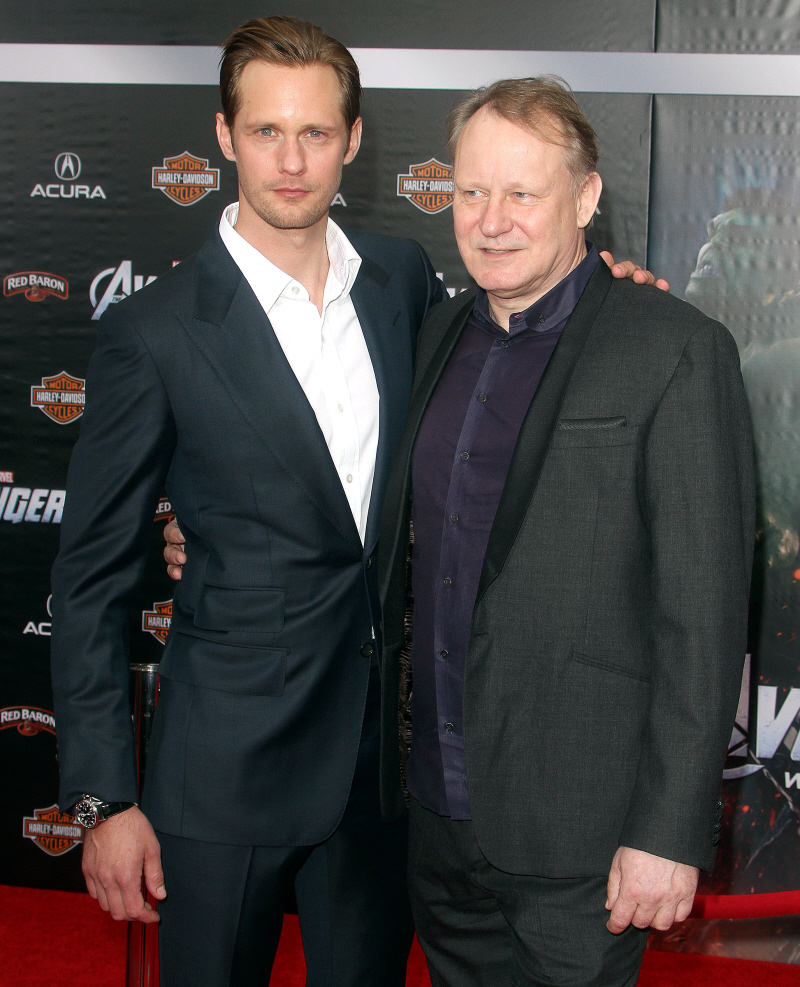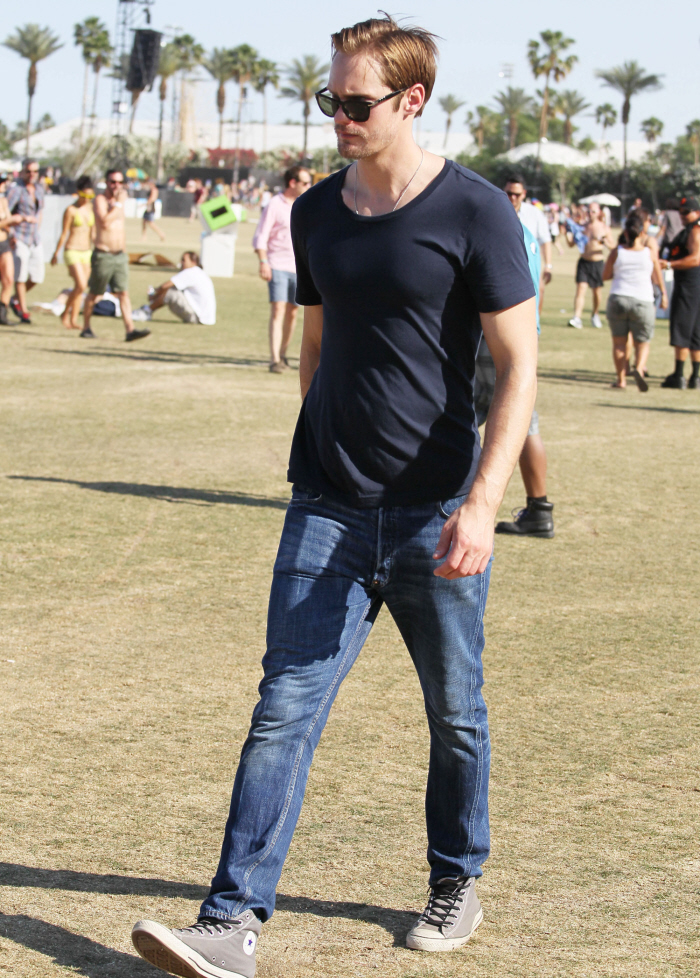 Photos courtesy of WENN, Fame/Flynet.

Written by Kaiser

Posted in Alex Skarsgard, Charlize Theron

- The Blemish interviews Carmen Electra [The Blemish]
- Rumer Willis joins Pretty Little Liars [Lainey Gossip]
- Morgan Freeman falls asleep during interview [D-Listed]
- Fug or fab: Isla Fisher [Go Fug Yourself]
- Tamra Barney confirms spinoff [Reality Tea]
- Movie franchises that rebounded [Pajiba]
- Why Dylan McKay is the perfect boyfriend [Buzzfeed]
- Saoirse Ronan could have been a Lohan [Evil Beet]
- GIFs from Cannes [Popsugar]
- Cat massages a dog [CDAN]
- Heather Graham is so pretty [Celebslam]
- What is Lucy Hale wearing? [Moe Jackson]
61 Responses to "Alex Skarsgard says he's single, jokes around about not dating Charlize Theron"