Kristen Wiig did an impression of tanning mom Patricia Krentcil on Saturday's Weekend Update on SNL. (Video above.) It was pretty good in terms of dialogue and costuming, but Wiig didn't act drunk enough. Krentcil has been videotaped a couple times with some words of wisdom for her haters, and she comes across like an alcoholic who is able to be blotto most of the day and still sort-of function. With just some more voice practice Wiig could have nailed the character.
Well Krentcil loved Wiig's impression, and said she thought it was funny, probably because Wiig acted like a wacky tanning-lover instead of an addled basket case. Tanning mom told The NY Post "It was well done. The whole thing was hysterical." Then she tried to add something about how we're humpback geeks for paying attention to her when there are wars on, but she failed. "If you think about it for a second, Iraq and Cuba we're involved in now, but they care that I tan."
As for Snooki's offand comment about her, "that bitch is crazy," Krentcil didn't acknowledge the obvious and responded by calling Snooki the "biggest a**hole in the world." Snooki was just responding to the story that Krentcil put her six year-old daughter into a tanning bed, which Krentcil denies. This story comes with new footage of this woman, below.
More tan-on-tan aggression — this time it's "Tanning Mom" firing back at Snooki … claiming the reality star is "the biggest asshole in the world" for criticizing her life decisions.

Patricia Krentcil — who's been under fire for allegedly taking her 5-year-old daughter to a tanning salon — was out in New Jersey yesterday … when someone asked about the comments Snooki recently made to "Extra" — "that bitch is crazy."

Tanning Mom shot back … saying, "She's the biggest asshole in the world. She's fake, she's fat, her tits are fake, she's disgusting."

Yet, after all that … she continued, "When this is all said and done, I'd like to meet up with 'Snoopy'."

Yes, she called her Snoopy … and she probably owes Charles Schultz an apology.
I don't have a lot to say about this lady except that I'm glad her husband seemed relatively sober in the one interview I saw with him. Someone needs to watch her kids, since she doesn't seem capable of doing it. I get why a teacher called CPS on her if this is how she appears and acts on any given day. It's not about the leather face so much as the fact that she seems really wasted.
Look at this woman's nails, they're like talons. Are those real?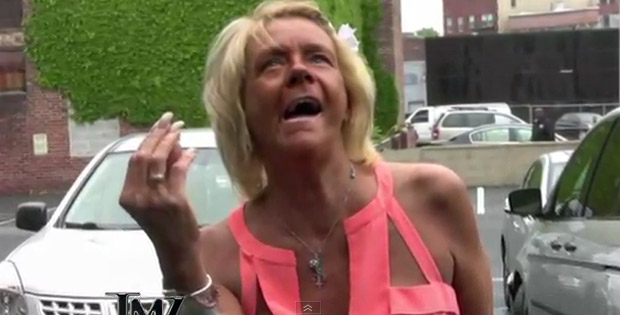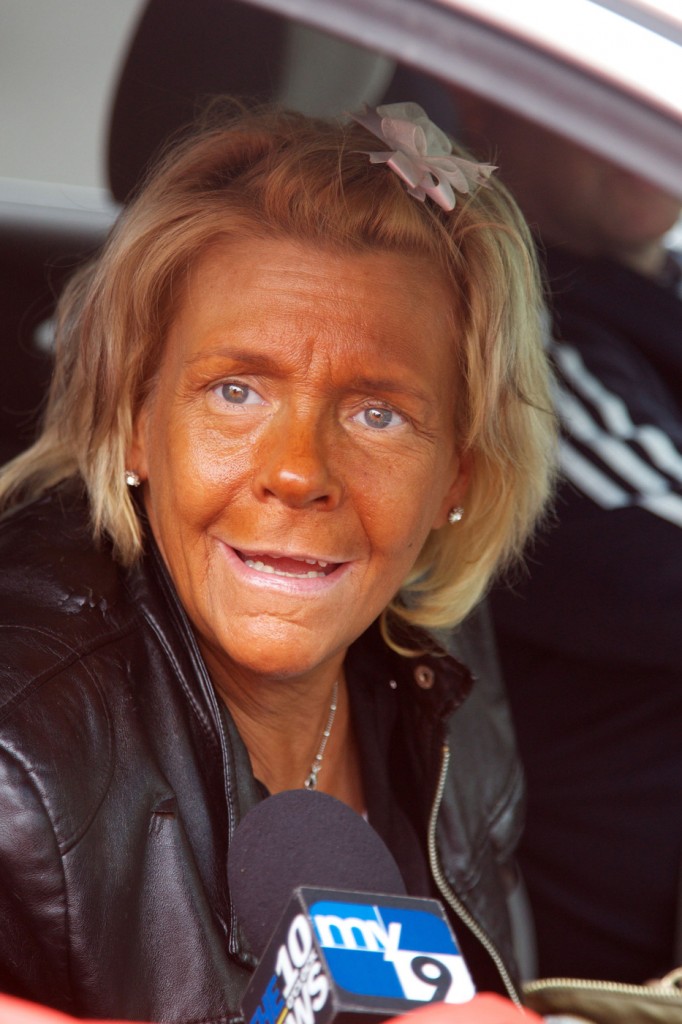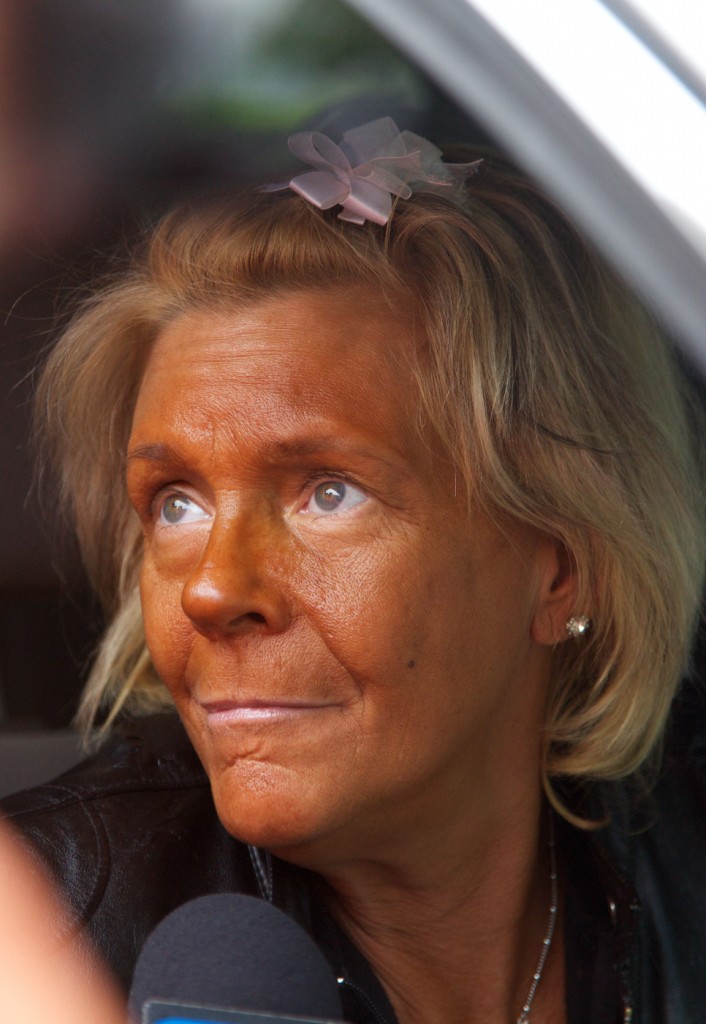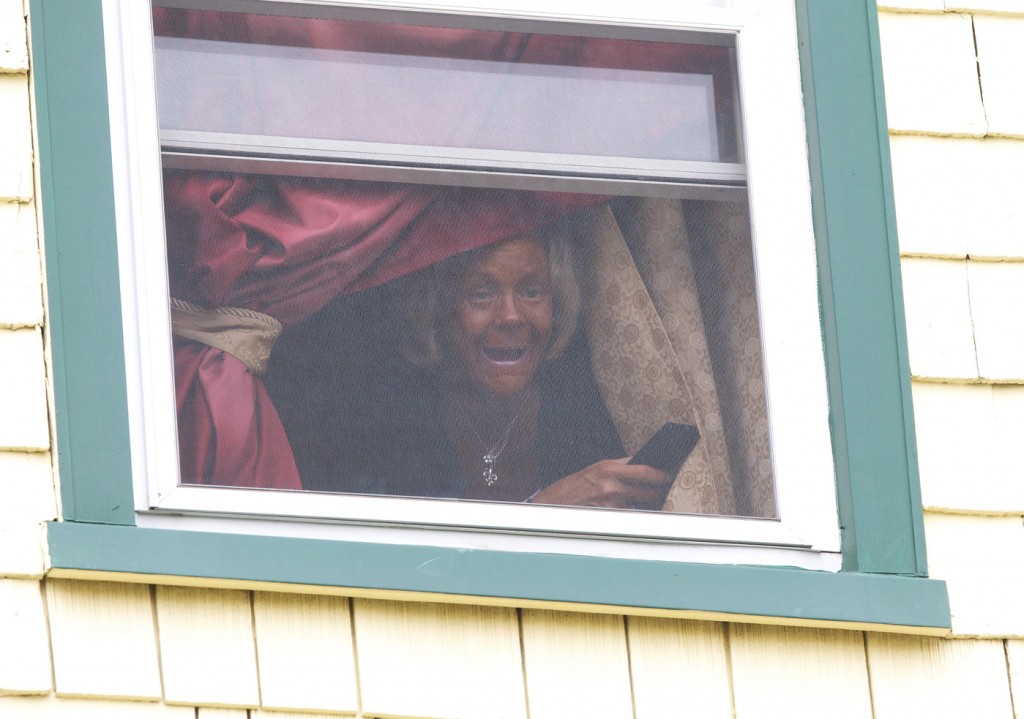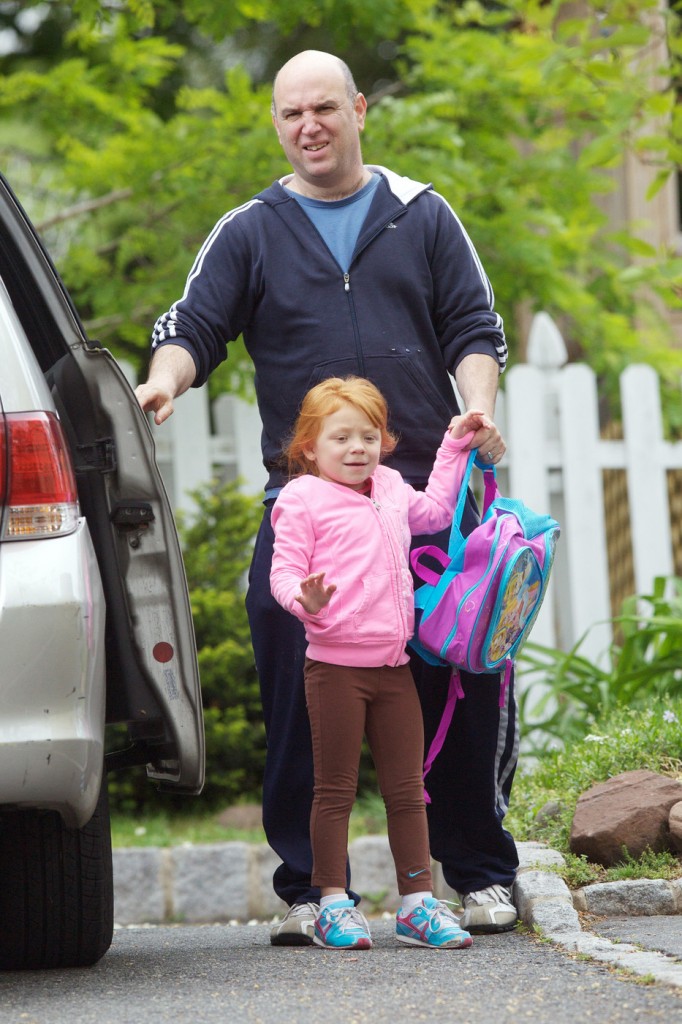 Photo credit: Dan Callister, PacificCoastNews.com