Kristen Stewart admits she feels "arrogant" about her inability to express herself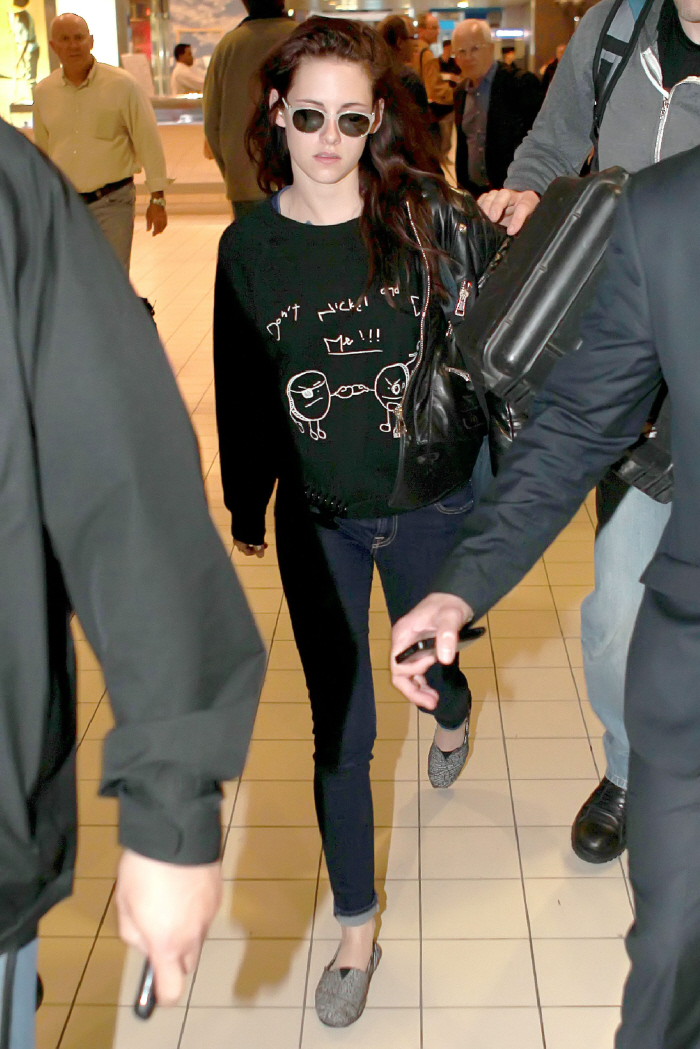 The photo above is of Kristen Stewart arriving in Paris, probably to start promotion on Snow White and the Huntsman. Charlize Theron was coming into Paris in those photos yesterday, which makes me think Paris is going to be ground zero for all things SWATH this week. Maybe there will be a big Paris premiere? Hopefully. At the end of the post, I'm also including photos of Kristen at the Met Gala and just before the Met Gala, in NYC. Kristen's Met Gala look was one of the most talked-about fashion moments of the night… which I think is kind of undeserved. I didn't care for her Balenciaga dress that much, but she was far from the worst, I think. Plus, I'm really loving her hair these days. She's lightened it a bit, and she's letting her natural curl come out. It looks awesome.
Anyway, getting back to SWATH. MTV has been promoting the crap out of this film, and they've gotten a lot of the early exclusives. I enjoyed this interview they had with the cast of SWATH:
Kristen talks about relating to "Snowy": "I think that I related to Snowy because … I love her. She feels such strong things and sort of can't say exactly why she feels those things … and I can completely relate to that and I also can relate to feeling arrogant about it a little bit. Sort of like 'It's not about being who you are; it's sort of not saying what everyone thinks I'm going to say because I'm uncomfortable' … She's like very instinctive and sort of awesome in that way. I mean she's such a child in the beginning and has such a strong sense of self in a way that sort of isn't normal, like supernaturally almost. She's got this connection to the Earth and to her people that makes her like so truly empathetic and not sympathetic. She's not putting herself in a position and going, 'Oh, how horrible would that be for me.' She's truly bleeding for other people. It's a different feeling. It's something I want to get to if I can be a better person. She's a great girl. She's a good person."
There's also a new clip from SWATH:
That didn't impress me. Now I'm kind of worried.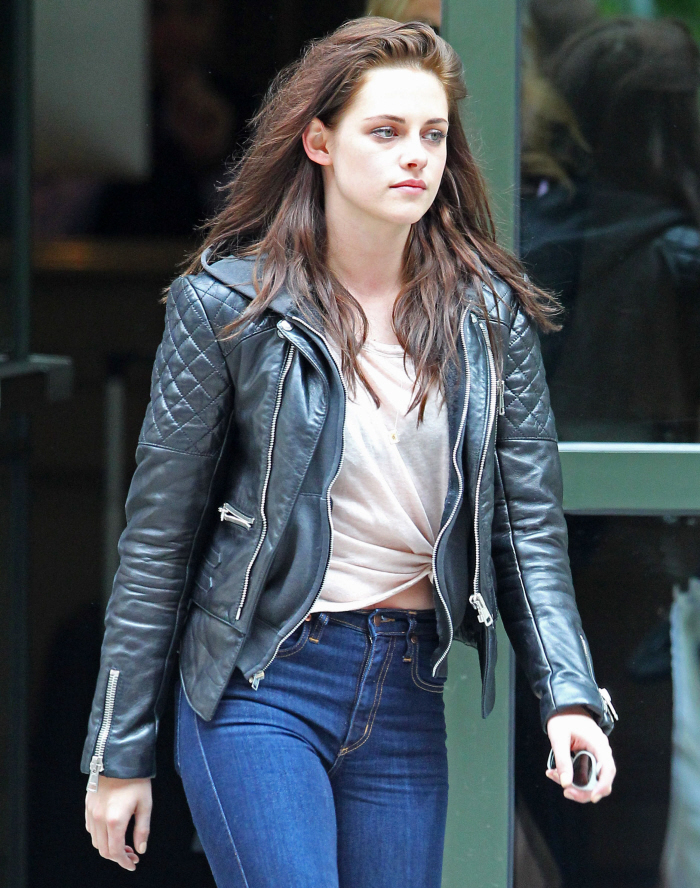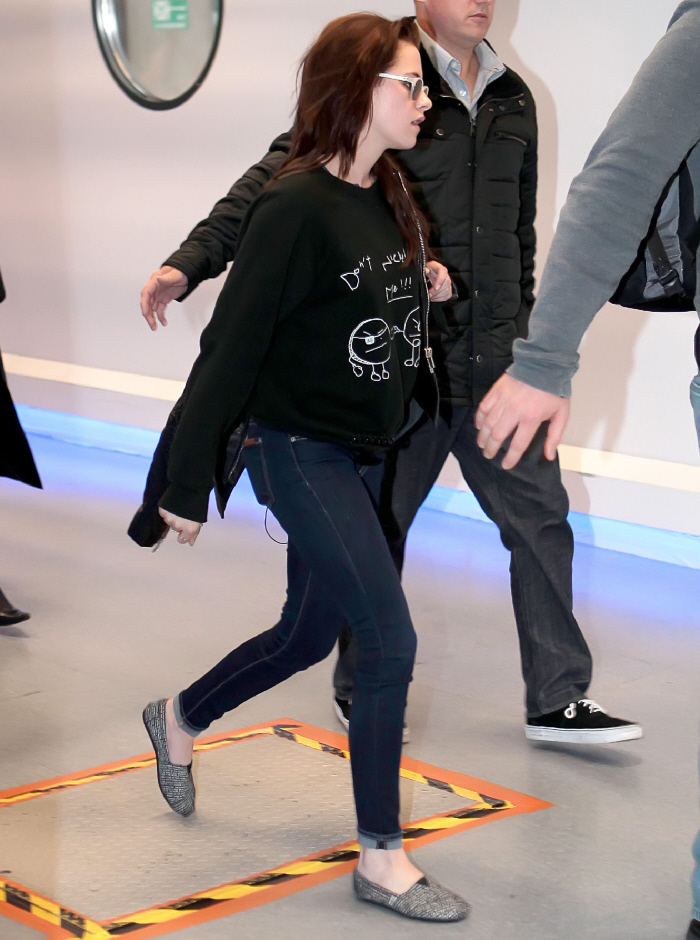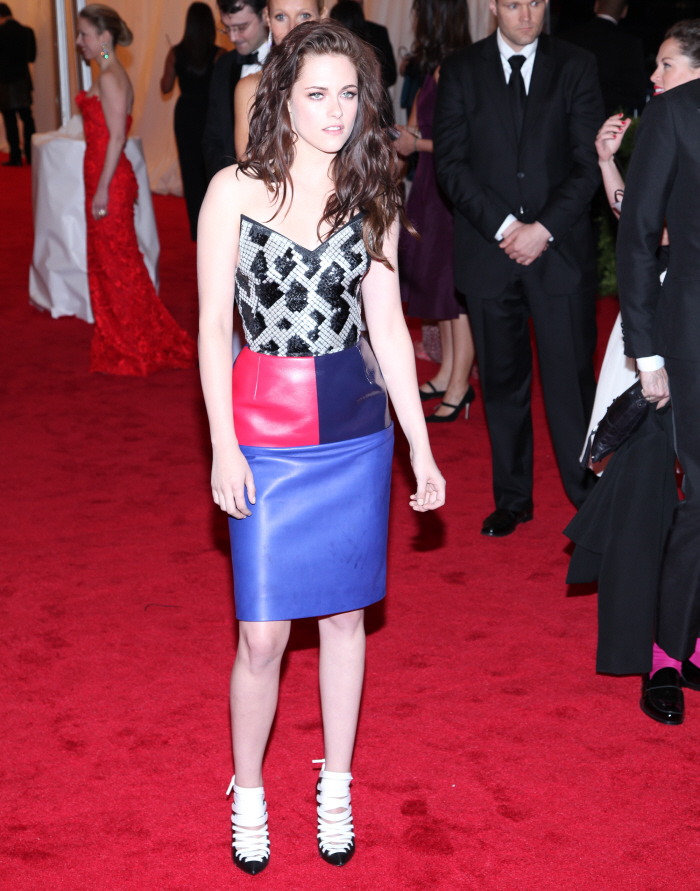 Photos courtesy of WENN, Fame/Flynet.

Written by Kaiser

Posted in Kristen Stewart

- Zach Galifianakis is awesome [Buzzfeed]
- Prince at the Billboard Music Awards [D-Listed]
- Bieber's Billboard look [Go Fug Yourself]
- Married to Medicine recap [Reality Tea]
- Celebrity first marriages [Pajiba]
- The last Mad Men baffled a lot of people [Lainey]
- Karolina Kurkova's crazy hot dress [Moe Jackson]
- Jennifer Garner on set [Popsugar]
- Kitten vs. Lizard [CDAN]
- Doetzen Kroes' great butt [Celebslam]
- Shameless star Jeremy Allen White [OMG Blog]
- RIP Ray Manzarek [Bossip]
185 Responses to "Kristen Stewart admits she feels "arrogant" about her inability to express herself"