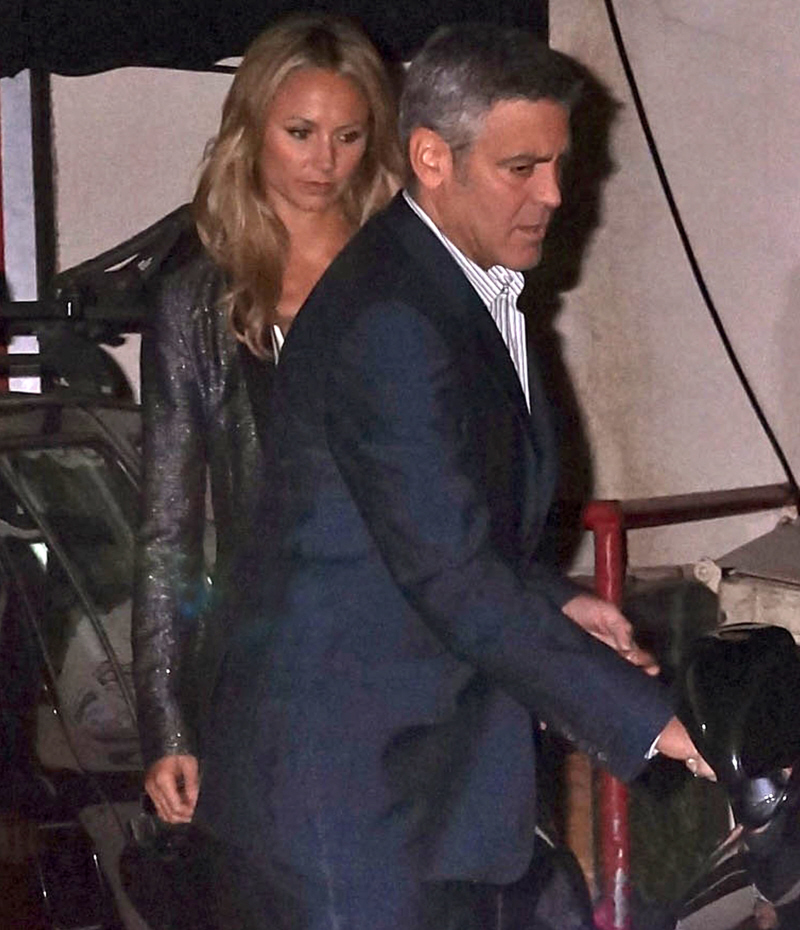 George Clooney hosted a fundraiser for the President of the United States last night. Clooney set the scene in his backyard! Clooney served hawt dergs and Britney came over. NO!! It was actually fancier than I'm making it sound. Clooney set up a special tent and Wolfgang Puck catered and all in all, it was the biggest one-night fundraising event in American history. It was $40,000 a plate, and all of the big Hollywood Democrats were there: Barbra Streisand, Robert Downey, Jr., Salma Hayek, Jack Black, Eddie Murphy, Billy Crystal, Barry Diller, Diane Von Furstenberg, Rob Reiner, J.J. Abrams, Tobey Maguire and the mayor of Los Angeles were just some of the guests. Oh, and STACY KEIBLER. Yes, Clooney has not dumped his lady-wrestler. Yet. Stacy was at the event, and Clooney was not ashamed of sharing a little PDA with her:
George Clooney sure knows how to throw a bash fit for the Hollywood — and Washington, D.C. — elite. Hosting a $40,000-a-plate fundraiser for President Barack Obama at his Los Angeles home Thursday, Clooney's guest of honor spent the evening mingling with the actor and 150 other celebs in an effort to raise funds for his re-election campaign.

Partying in a tent on Clooney's basketball court, guests including Tobey Maguire, Barbra Streisand, Salma Hayek and Jack Black dined on a menu crafted by celebrity chef Wolfgang Puck.

Clooney's Thursday efforts are said to have raised an estimated $15 million for Obama, who also made news this week when publicly supporting the legalization of gay marriage.

"We raised a lot of money because everybody loves George. They like me, they love him. And rightfully so," Obama, 50, raved of Clooney, 51. During his 19-minute speech, Obama also mentioned how he saw Shepard Fairey's 2008 "Hope" poster hanging in Clooney's home and divulged details of its origin. "People don't realize that the photograph of me is actually me sitting next to George," Obama said of the photo that was taken when the duo advocated for Darfur together.

"This is the first time that George Clooney has actually been Photoshopped out of a picture. Never happened before, never happen again," Obama joked.

Though the actor largely catered to President Obama Thursday, he made sure to tend to his girlfriend, Stacy Keibler, frequently during the event.

"They were holding hands and kissing all night, total couple mode," an attendee tells Us Weekly of the pair of nearly one year.
[From Us Weekly]
As you may remember, Stacy was a no-show at the Correspondents Dinner two weekends ago – Stacy had even tweeted about a dress fitting for the event, so she was scheduled to come as George's date, but then Clooney flew solo in DC and everyone was like "Oooh, GIRL, you just got Sarah Larson'd!" George told Politico that Stacy didn't come because she had to "work". Cough. So… I'm actually a little bit surprised that Stacy is still around, and that Clooney doesn't have any problems holding his lady wrestler's hand in the company of the president.
You can read the transcript of Obama's remarks at the fundraiser here – he spoke about his position change with gay marriage and there's some light roasting of Clooney.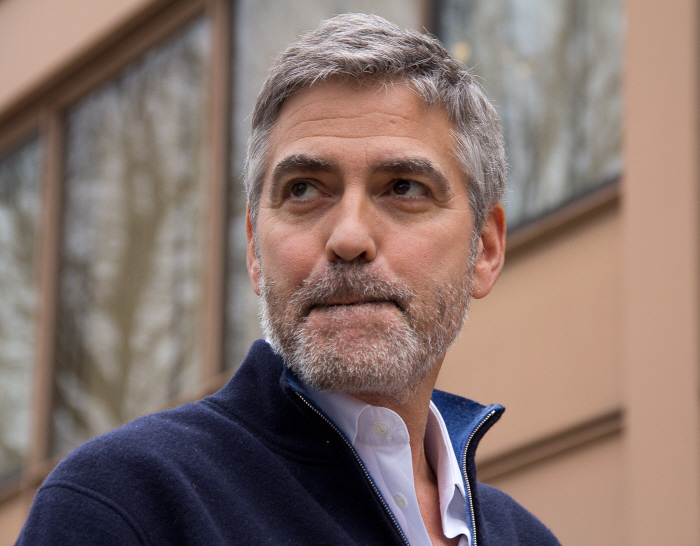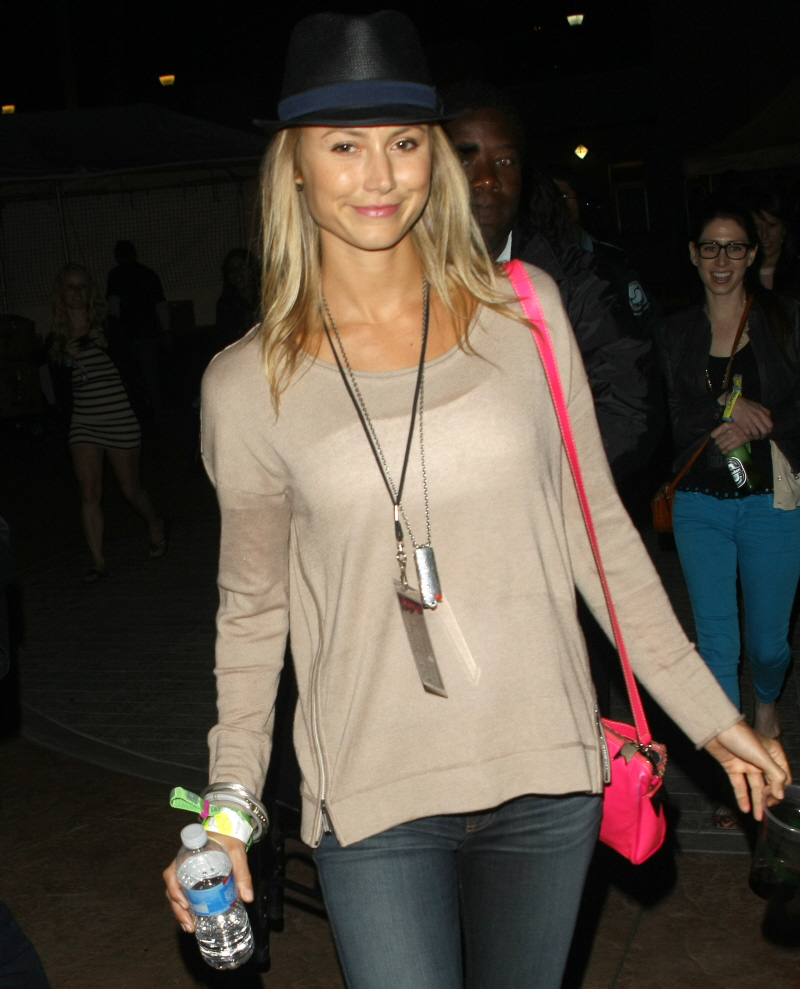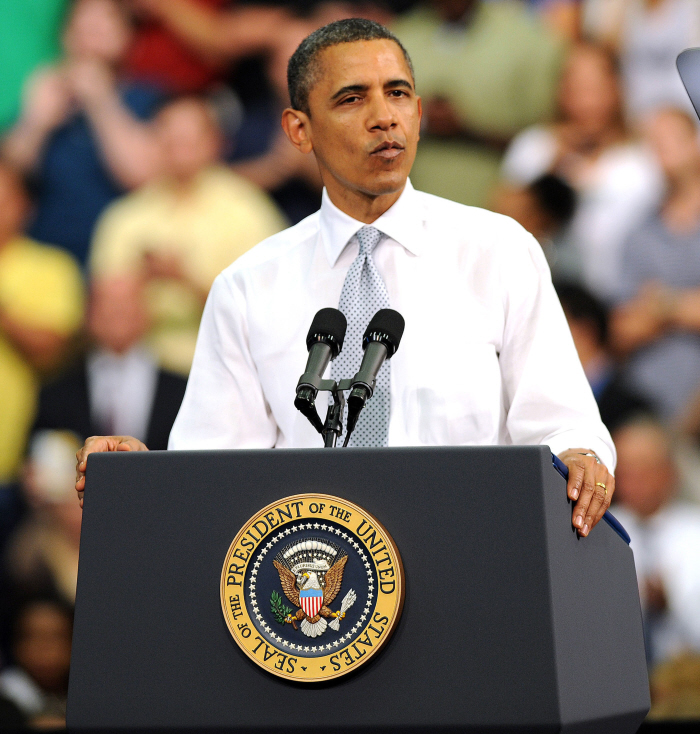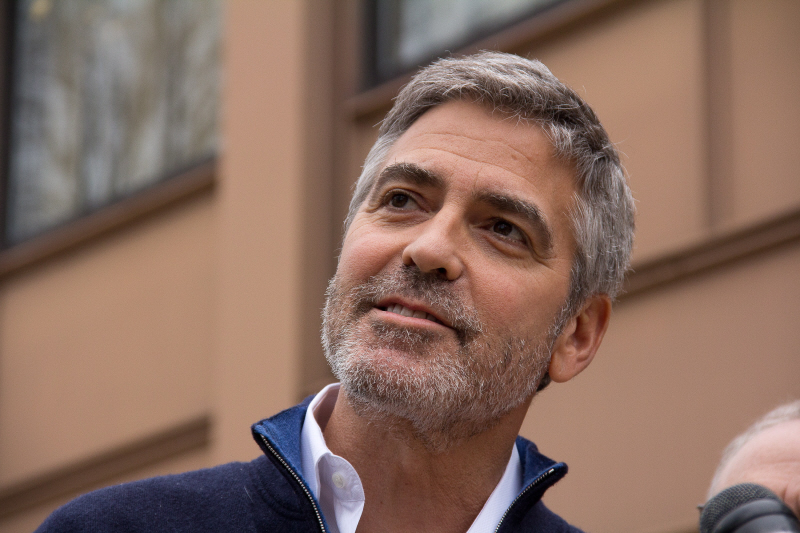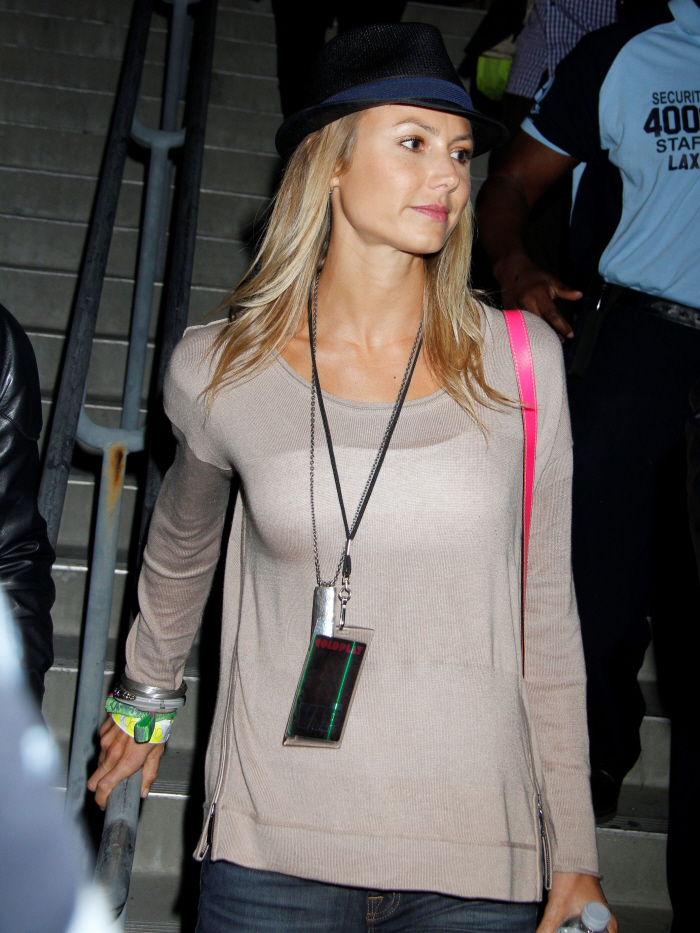 Photos courtesy of WENN, Fame/Flynet.