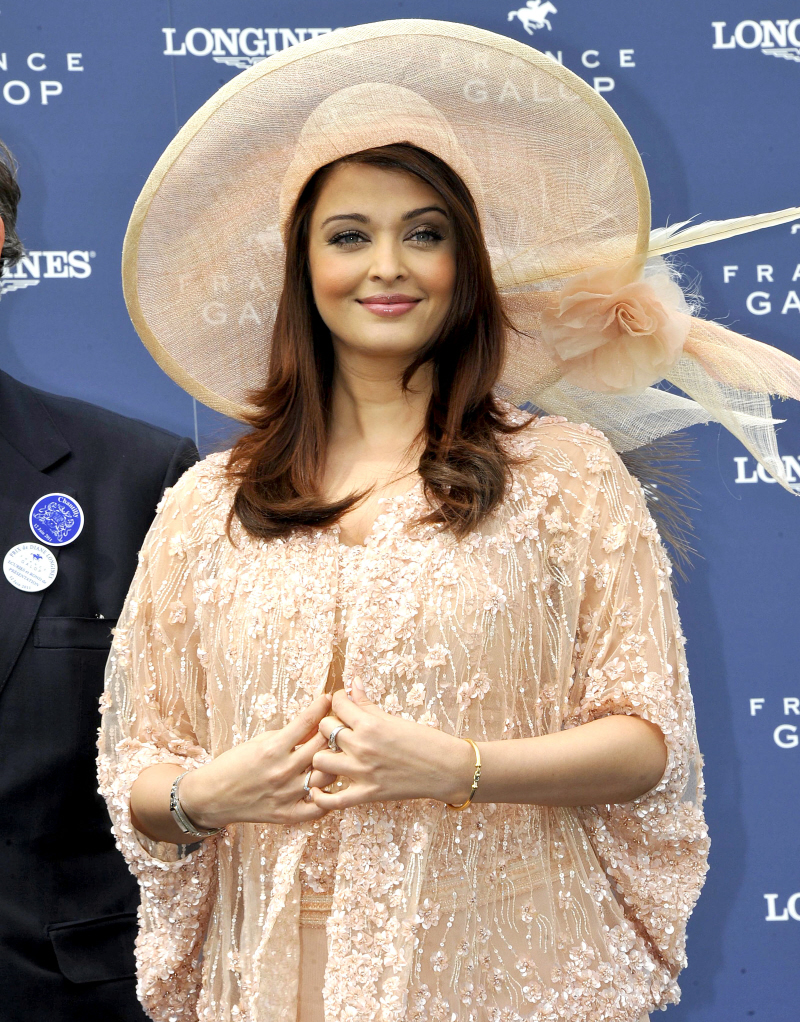 If anyone screams "WHO?" in the post, there will be harsh consequences. Aishwarya Rai is one of the biggest stars in India – she's the Angelina Jolie of Bollywood. Here is her IMBD. She's gotten some attention in the UK and the US as well, notably some beauty contracts and some roles in Hollywood films here and there (The Pink Panther 2, The Last Legion). She married Abhishek Bachchan in 2007, and she gave birth to their first child, a daughter, last November. I'm including our most recent photos of her, from France in May and June of 2011 – she was pregnant then, but she was barely showing. Rai did gain a significant amount of weight during her pregnancy, and now she's being bashed for not losing the weight fast enough. You should go look at this recent photo of her – someone caught a photo of her double chin. So… it's a thing now. Someone put together this video (complete with elephant sounds) and people are really pissed off.
She is a former Miss World, a successful Bollywood star and married to the son of one of India's best-loved stars. She found international fame in the Hollywood film Bride and Prejudice, and Julia Roberts billed her as the world's most beautiful woman. Thanks to the notoriety such fame and fortune has brought her, Aishwarya Rai Bachchan has become one of the most admired and revered women in India, and indeed the world. But such fame has come at a cost for the 38-year-old star.

Since the birth of her daughter in November last year, Aishwarya Rai has been open about the fact that she is in no hurry to lose the few extra pounds she gained during her pregnancy. The model and actress, who won the Miss World title in 1994, defended her choice, saying she wanted simply to 'enjoy motherhood.'

But with the star, who married Abhishek Bachchan, the son of India's most loved film star Amitabh Bachnan in 2007, tipped for her 10th appearance at Cannes next week, furious speculation is mounting as to how she will look. Commentators have been unkind, lambasting the star for letting her fans down. Many have gone a step further, suggesting the star has a 'duty' to her fans to regain her pre-pregnancy figure.

One website posted a video of the star looking less than her usual svelte self, flicking between photographs of her pre-birth, and photos now. Called 'Aishwarya Rai's shocking weight gain', the clip, which came accompanied by elephant sound effects, has been seen more than 500,000 times. Dozens more videos in a similar vein have been posted, each with viewing figures in the tens or hundreds of thousands.

Comments left after the video prove that many of those watching have little sympathy for Aishwarya.

'She is a Bollywood actress and it is her duty to look good and fit,' one said. Another added: 'She needs to learn from people like Victoria Beckham who are back to size zero weeks after their delivery.'

It has opened up a debate in the country, and beyond, about the attitudes held towards women in the public eye.

'Aishwarya is like a goddess,' said showbusiness columnist Shobhaa Dé in the New York Daily News by way of explanation. 'She is held up as the ideal of beauty and so there is an expectation on her to look perfect at all times. The role models being held up are Angelina Jolie and Victoria Beckham, but our body frames are different – we have wider hips and curves – so this whole business of looking desperately skinny two weeks after giving birth is a western import.'

Cinema professor Shohini Ghosh added that women in India were up against an almost impossible task. 'There is a glorification of motherhood in India and Indian cinema,' he told the paper. 'But people are confused because they don't know whether to glorify Aishwarya in her new motherhood or lament that she is not looking like a runway model.'
[From The Mail]
For the love of God. She's not even that much bigger – she just looks like a petite woman who hasn't taken off her baby weight yet. As for the whole "people are imposing Western values on the traditional Indian body type" – I have mixed feelings about that too. Rai is so popular internationally because – in my opinion – she does look like a very Anglicized Indian woman. She's made a career out of her borderless beauty, so let's not ring the "this is how all Indian women look" bell too hard. But yeah – give her a break. She's a first time mom and Jesus (Krishna?), stop making it into a thing.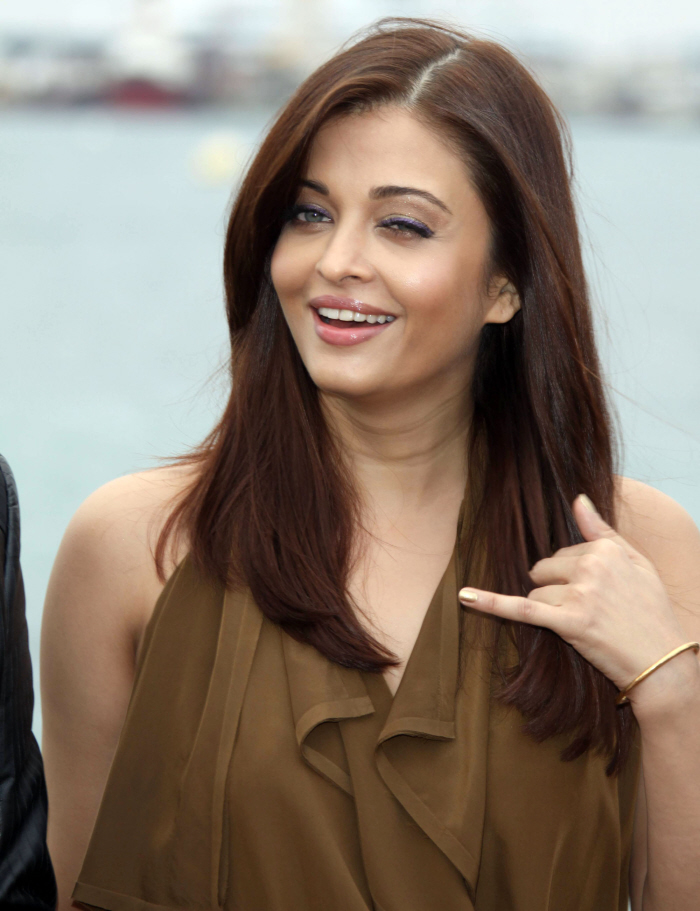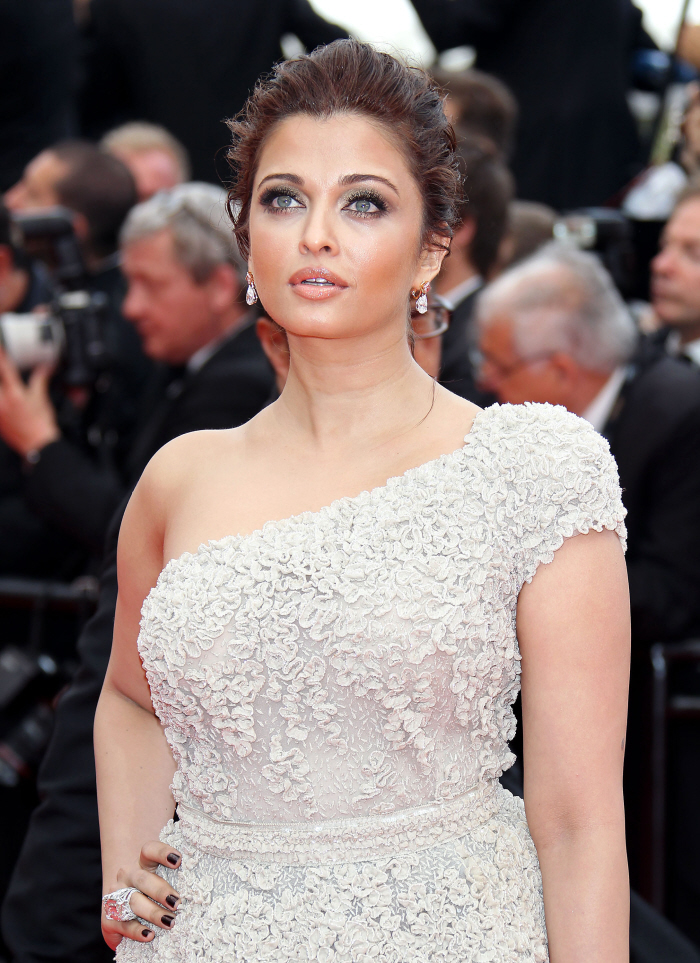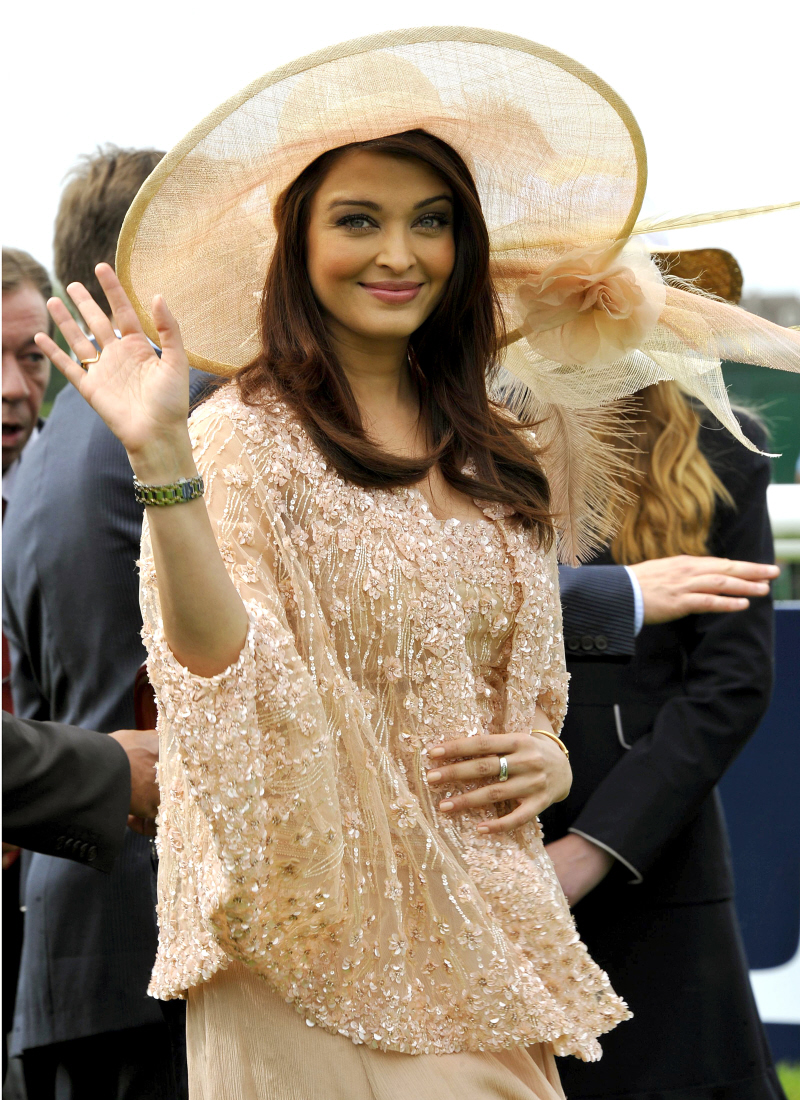 Photos courtesy of Fame/Flynet and WENN.