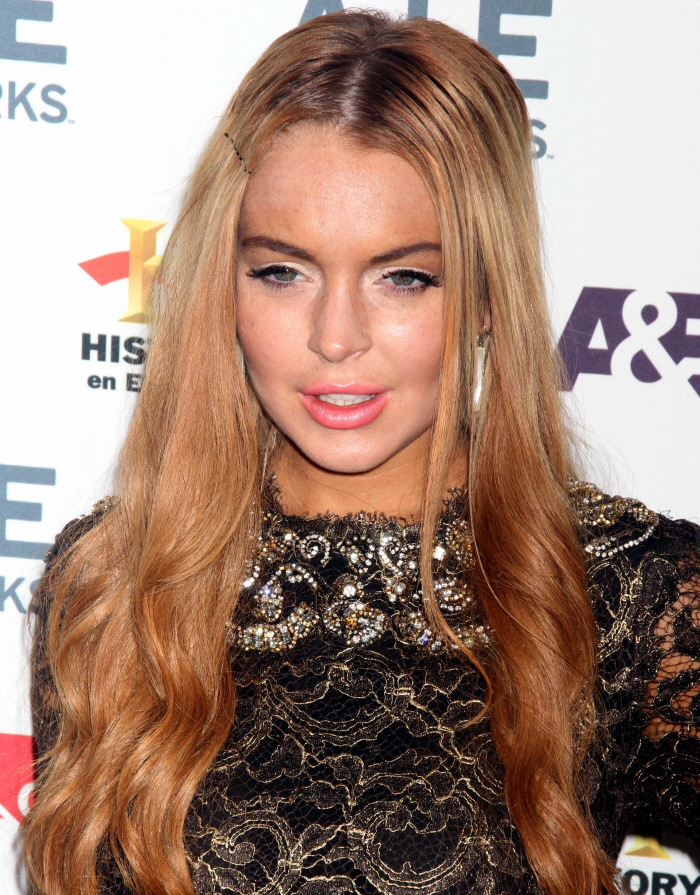 In case you didn't notice last week, I was kind of recovering from a Cracken Bender. Like, most of the time, I kind of enjoy making fun of Lindsay Lohan just because A) she deserves it because she's the least sympathetic person ever (aside from actual war criminals) and B) in her crack-addled mind, she KNOWS she's incredibly awesome, so what does it even matter? So… I needed a little break, and CB covered LL's appearance on Glee - which, from what I gather, was barely two minutes of cracked-out timing and dumb jokes. So, considering that LL's "comeback" is in full swing and that Lifetime "Liz & Dick" monstrosity is due to begin filming in two weeks or so, how is Lindsay spending her time? Why, she's sitting at home, soberly reading her Bible. Just kidding, she's partying until 7 am with Paris Hilton, and the party only ends when the cops come.
They both have long-standing reputations as Hollywood wild ones. And Paris Hilton, 31, and Lindsay Lohan, 25, didn't do themselves any favours after attending a raucous party at a LA home until the early hours of Saturday morning.

Police were called to the Hollywood Hills residence after neighbours filed a noise complaint, according to onlookers. Paris was spotted leaving the property wearing dark sunglasses and a cap along with her friend, oil heir Brandon Davis.

Lindsay is understood to have made an undercover exit, hiding under a towel in the back seat of a friend's car.

Lindsay and Paris are clearly on good terms again after a spectacular feud dating back to 2006, when the hotel heiress and Brandon crudely nicknamed her Firecrocth. The Mean Girls actress has been attempting to resuscitate her flagging career and recently made a guest appearance on Glee. But she reported to be a 'total nightmare' on the set of the hit show – which stars Lea Michele, Corey Monteith and Matthew Morrison – because she turned up late and did not know her lines.

Meanwhile Paris, who is dating DJ Afrojack, has been inspired to try a career change by her new beau. She will debut her DJ set in Sao Paulo, Brazil on June 23 in front 30,000 people. She will be following a performance by Kelly Clarkson and Jennifer Lopez.
[From The Mail]
Wait, what? "She will be following a performance by Kelly Clarkson and Jennifer Lopez." As in, Jennifer Lopez and Kelly Clarkson are opening for… Paris Hilton? That can't be right. As for the partying and such… of course. Why do Paris and Lindsay keep circling each other like the last crackies eyeing up the last crack rock? I get that they have "similar interests" and probably the same number of brain cells. But for God's sake… I feel like this is 2006 all over again.
By the way, remember photographer Tyler Shields, the dude who took all of those crazy photos of The Cracken playing with a gun? Well, he did a new photo shoot with Lindsay for Vault Magazine – the photos haven't been released yet, but part of Tyler's interview has been excerpted. Isn't that funny? Lindsay isn't interviewed – Tyler Shields is. Oh, and Shields is a douche. He tells Vault, "People said she (Lindsay) was unstable, so I decided to show them what they were already believing, what they already chose to see." He also says, "I'm not a label. I'm not a fashion. I'm not a celebrity…I'll buy a Ferrari and blow it up. I come across so many people who are afraid to live. I want to give them a window to another world. I don't believe in fear." For goodness sake. You know who was a truly fearless photographer? The late Tim Hetherington. Tyler Shields is just a hack regurgitating pop culture clichés, and he thinks that's somehow groundbreaking. It's not.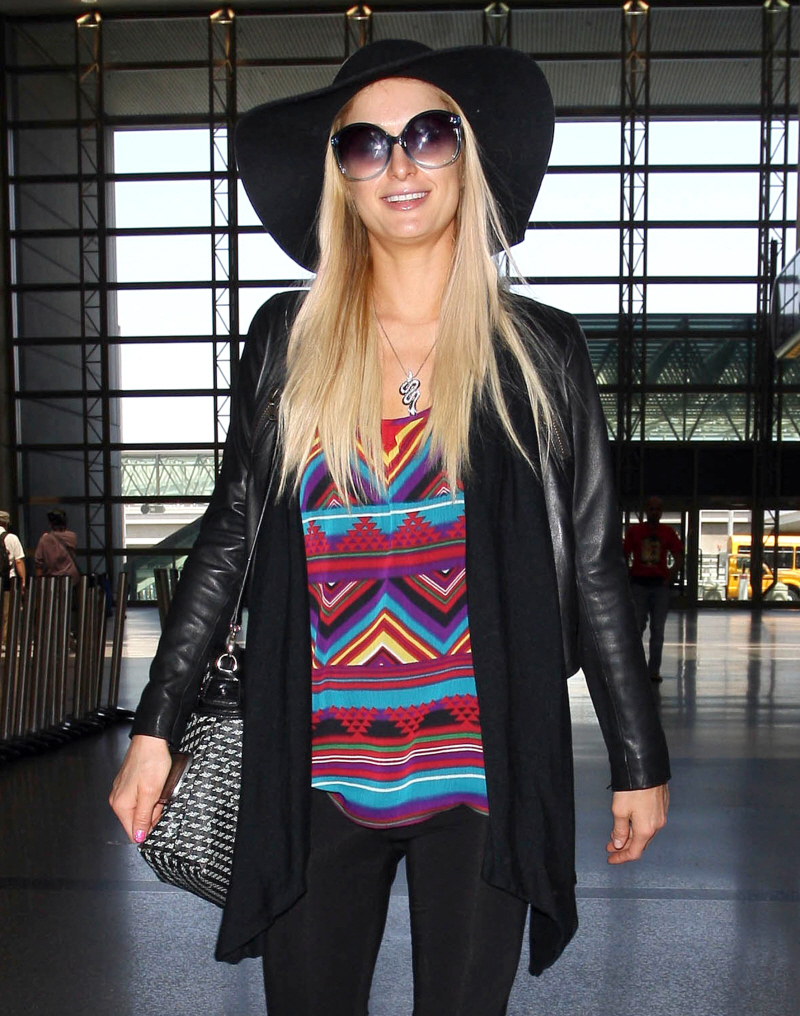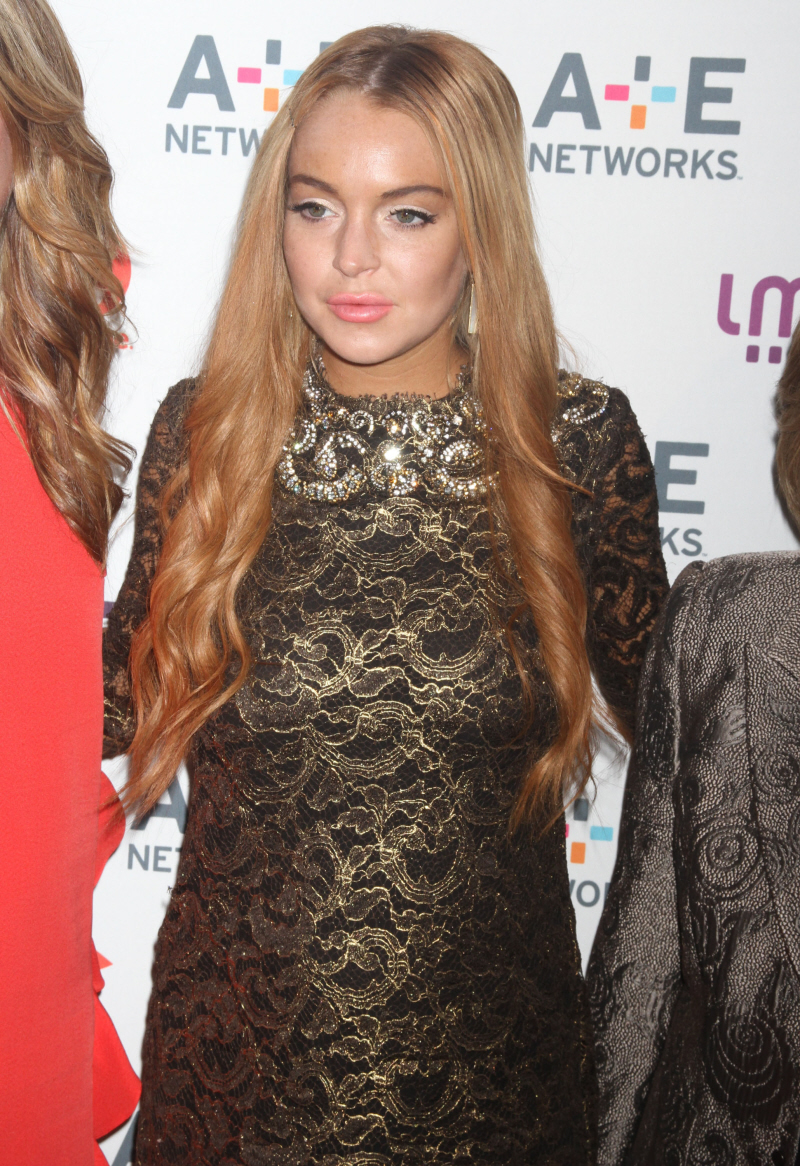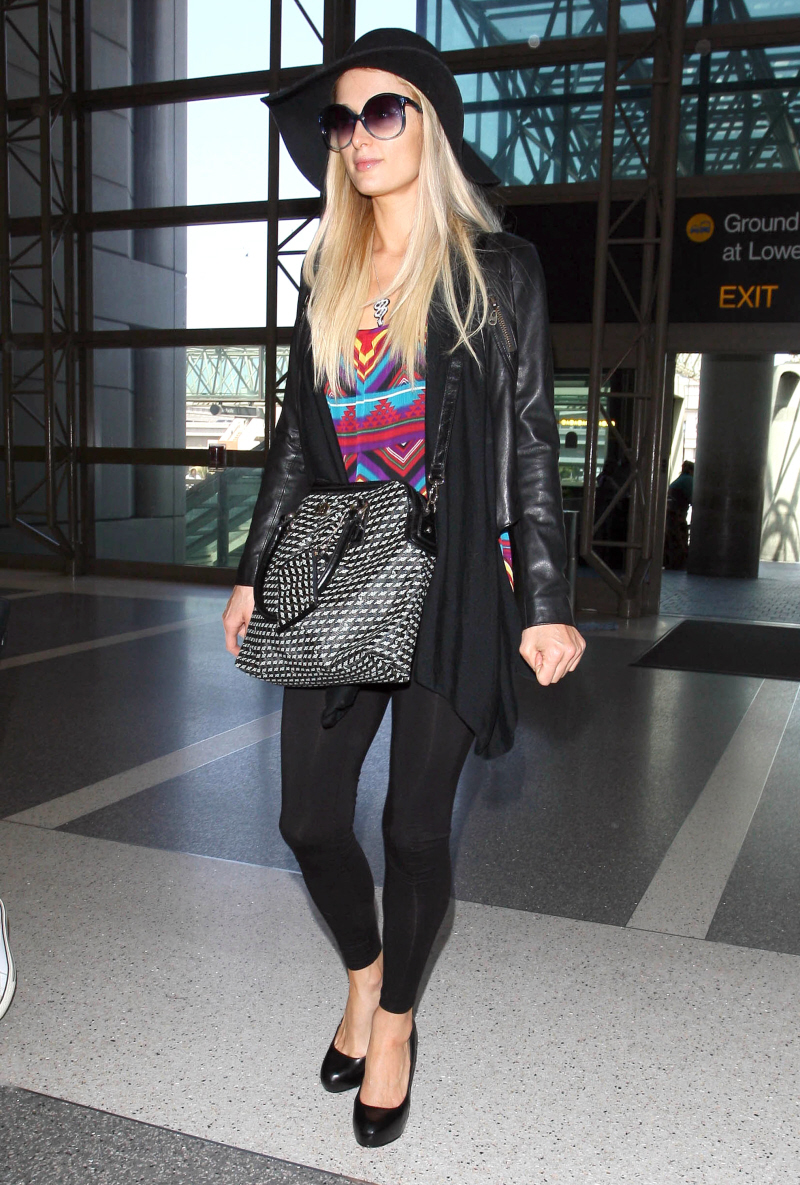 Photos courtesy of Fame/Flynet.