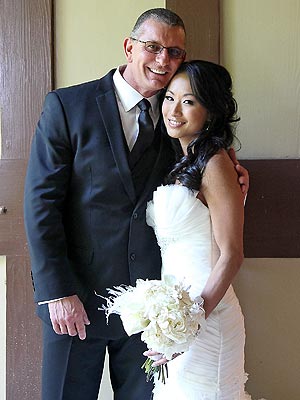 I used to watch "Restaurant Impossible" on the Food Network all the time. At first I enjoyed it, but it just got too depressing for me. These are people who pour their heart and all of their money into their businesses, only to see their restaurants fail. Chef Robert Irvine comes sweeping in and yells at them about how bad the food is and how they need to change their approach to everything and they do it, their decor gets a complete makeover and they relaunch their businesses and menus, sometimes with success. It's sad because I feel like the small business owners don't get enough credit for their hard work, although I have to admit that Irvine is a fair and caring, if tough, taskmaster. You need someone who is going to take charge in order to run a show and a business like that. (And sometimes the restaurants are so disgusting that the owners really need to hear harsh criticism.) Also, I have to say that Irvine is so much more watchable than Gordon Ramsay on "Kitchen Nightmares." Ramsay is a total a**hole who seems to enjoy taking people down a notch, while Irvine genuinely seems to want to help them.
That's why I have mixed feelings about this story on how Irvine, 46, planned and executed his wedding, down to the last detail, without any input from his bride at all. One one hand it's very sweet and it's exactly what he excels at: food preparation and events. On the other it's controlling and seems to shut his new wife out entirely. She doesn't seem to mind, though, and the wedding sounds fabulous. I would have loved to taste some of that fresh-prepared sushi. Here's more:
When Food Network chef Robert Irvine married pro wrestler Gail Kim on May 10, he had planned a night of surprises for his bride-to-be.

"He wanted to give me the fairy tale wedding," Kim, 35, tells PEOPLE, adding that she knew nothing more than the location, time and date. "I didn't know the colors of my wedding or what my bouquet would look like! But I trusted his taste."

A horse-drawn carriage picked up Kim for a brief tour around the vineyard of California's Charles Krug Winery before her debut in front of 160 friends and family members.

"I cried when she walked down the aisle," says Irvine, 46. "She was jaw-dropping – this glow of beauty, wearing a dress with a long train. She looked so beautiful."

And the surprises didn't end there: Chef Masaharu Morimoto serenaded the couple with a Japanese love song, and Kim enlisted the help of best man (and fellow Food Network star) Guy Fieri to cater a rehearsal dinner.

Guests were treated to an interactive experience at cocktail hour. "Chef Morimoto made sushi," says Irvine. "It was so fresh the octopus was alive!"

Chef Michael Chiarello prepared fresh mozzarella and hors d'oeuvre, and pastry chef Elizabeth Falkner served wedding cupcakes in assorted flavors including red velvet, lemon poppy seed and chocolate chip.

"It was an amazing mix of characters, with all the wrestlers from TNA [Total Nonstop Action] and WWE," says Irvine.

The couple, who headed to a honeymoon in Greece a few days after the ceremony, met three years ago on the set of Irvine's show, Dinner: Impossible. He proposed two years later with a chocolate diamond (the naturally brown kind, not an edible ring).

"She's a feisty character," says Irvine of Kim, reigning titleholder of TNA's Women's Knockout Championship. "She's my best friend and soul mate."

Says Kim: "He has a sweet, sensitive side. He's truly such a softie at heart."
[From People]
That's so sweet what Irvine said about how his bride is his "best friend and soul mate!" Congratulations to them. The wedding must have been so amazing. It sounds like their dynamic works for them and that Irvine was just trying to create a special event for Kim. It takes a lot of stress off the bride for her big day, that's for sure.