Rosie Huntington-Whiteley to Jason Statham: "Put a ring on it or else"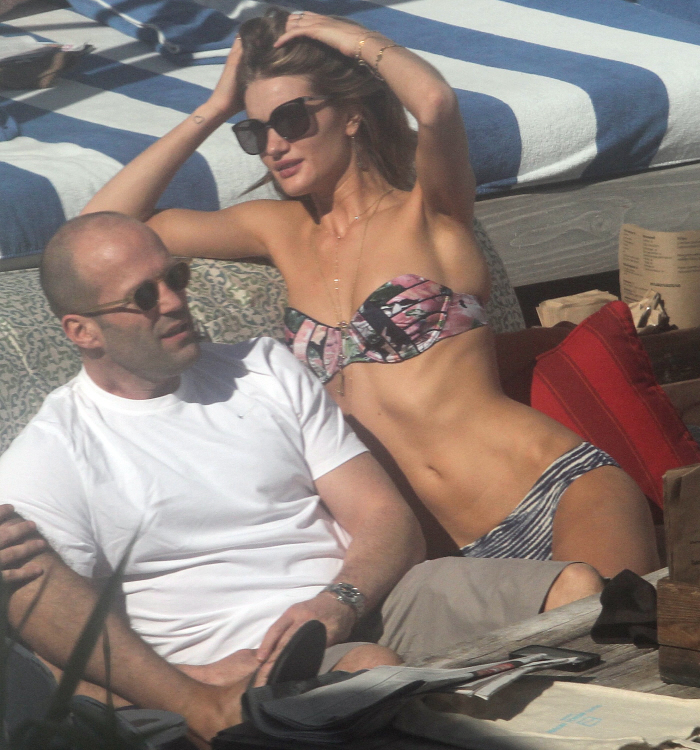 This story is for those determined and vocal Jason Statham fan-girls. I am not one of you, but I will be your Statham-crack-dealer. I will provide you with the necessary material to hate on Jason's girlfriend of more than two years, Rosie Huntington-Whiteley. For the record, I actually like Rosie. I hear she was dreadful in that Transformers movie (which I never saw), but I've grown to love her style, and she seems like a nice, fun girl. Anyway, Rosie is 25 and Jason is 44. Neither have been married before – Jason has actually been in a string of long-term relationships, and I suspect that he's a serial monogamist who flees at the first hints of "pushing a commitment". So if this Star Mag report is true, Jason Statham might be single again by the end of the summer.
Most men would kill to have Rosie Huntington-Whiteley on their arm. But her beau of two-plus years, Jason Statham, 44, is taking his sweet time putting a ring on her finger – so now she's threatening to walk, an insider tells Star.

"Rosie is very serious about this. They've been together long enough to take their relationship to the next level. She doesn't want to just be 'the girlfriend' for years, only to get dumped later for a younger woman."

Rosie, 25, has also begun to feel her biological clock ticking in a big way. And she's eager to become a mom like her pal Miranda Kerr, who has a 16-month-old son, Flynn, with husband Orlando Bloom.

"Miranda is so happy, and she's urging Rosie to ask for what she really wants from Jason," says the insider. "She's told him she needs a proposal by this summer – and that she doesn't want a long engagement either!"
[From Star Magazine, print edition]
I dislike hearing about a 25-year-old whose "biological clock is ticking in a big way." You are 25 years old!!! Chill out, it will happen. But every girl is different, and maybe Rosie does want to settle down and start a family right now, and she thinks Jason is The One. Unfortunately, I bet if she ever really did issue an ultimatum, he would laugh and walk away and there would be a line of Victoria's Secret models waiting to take Rosie's place. Ugh.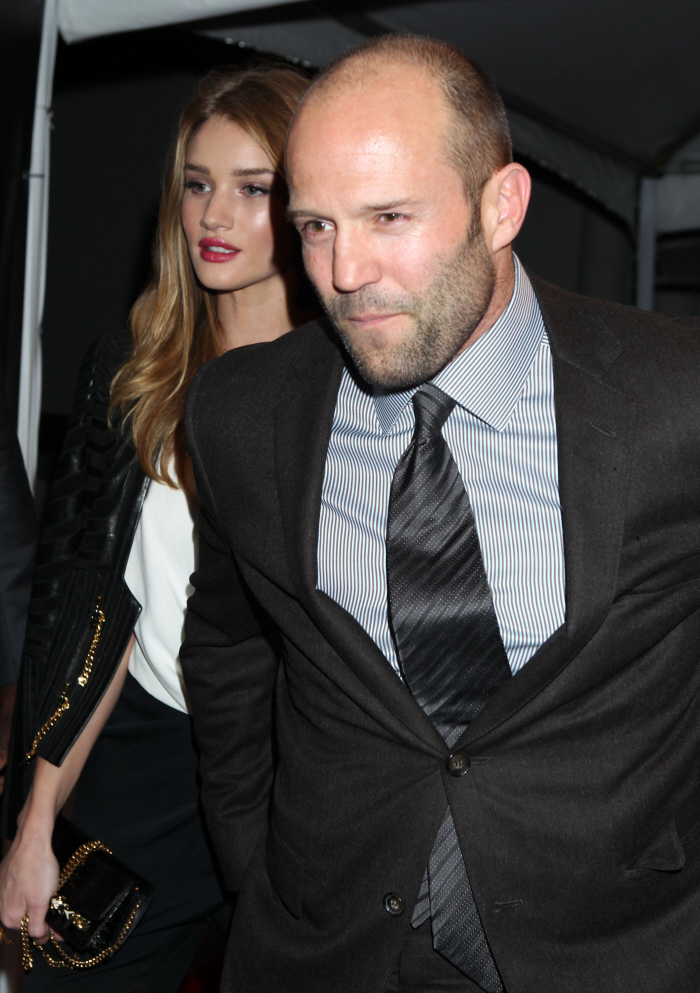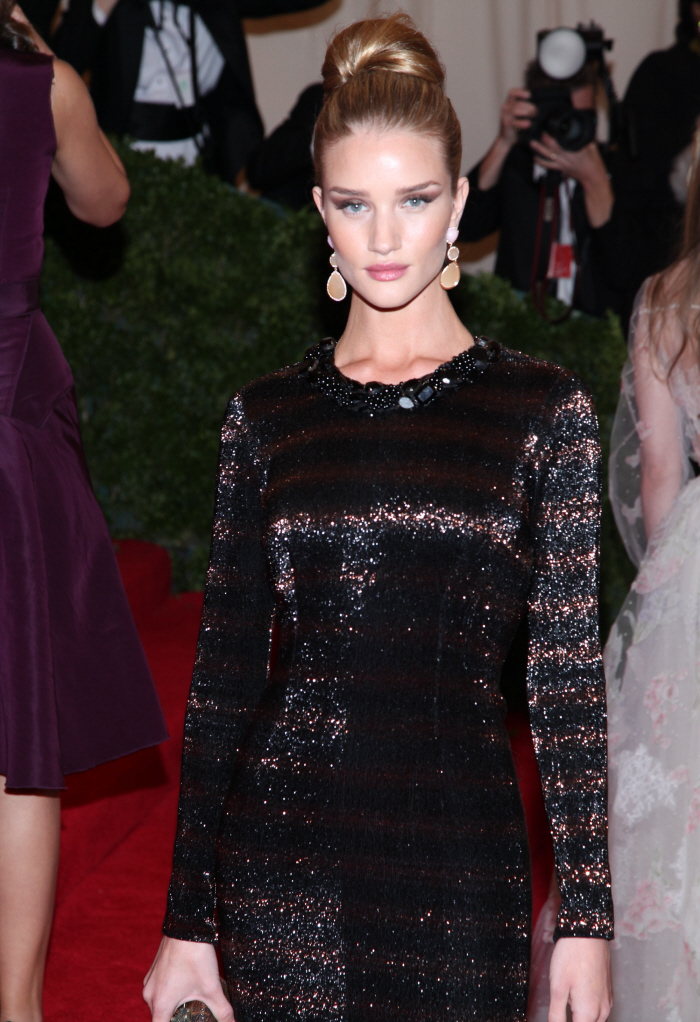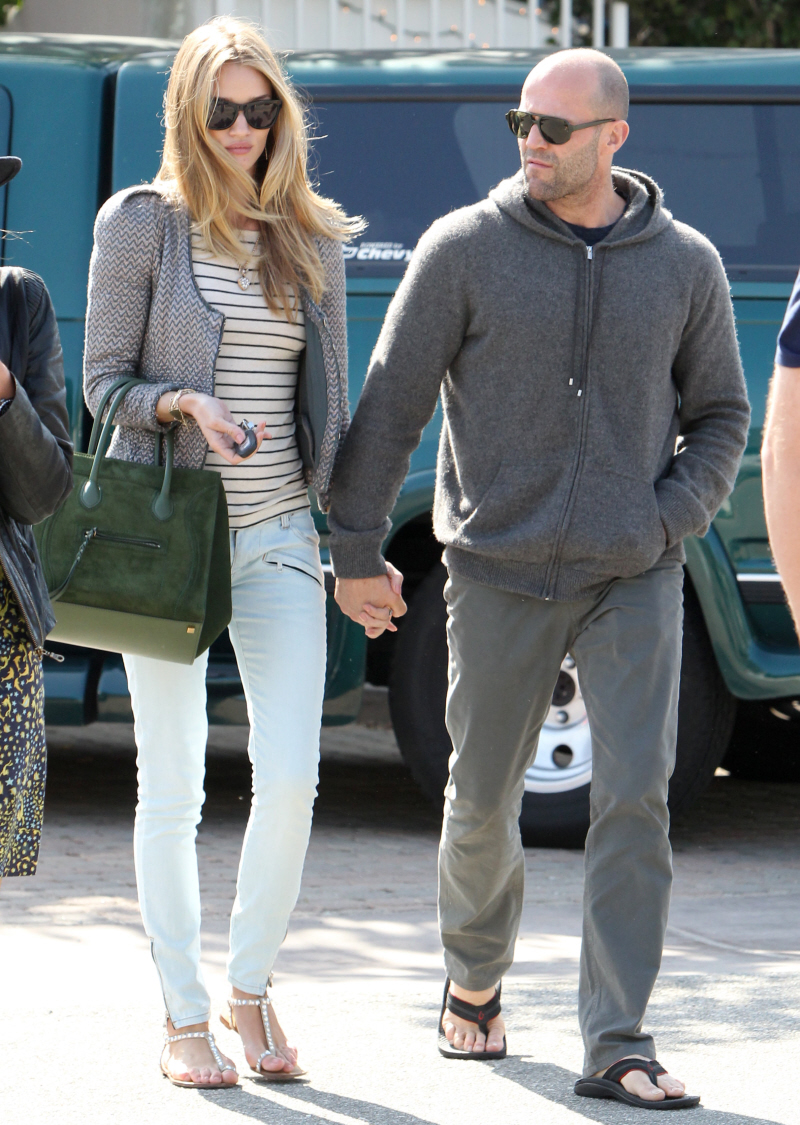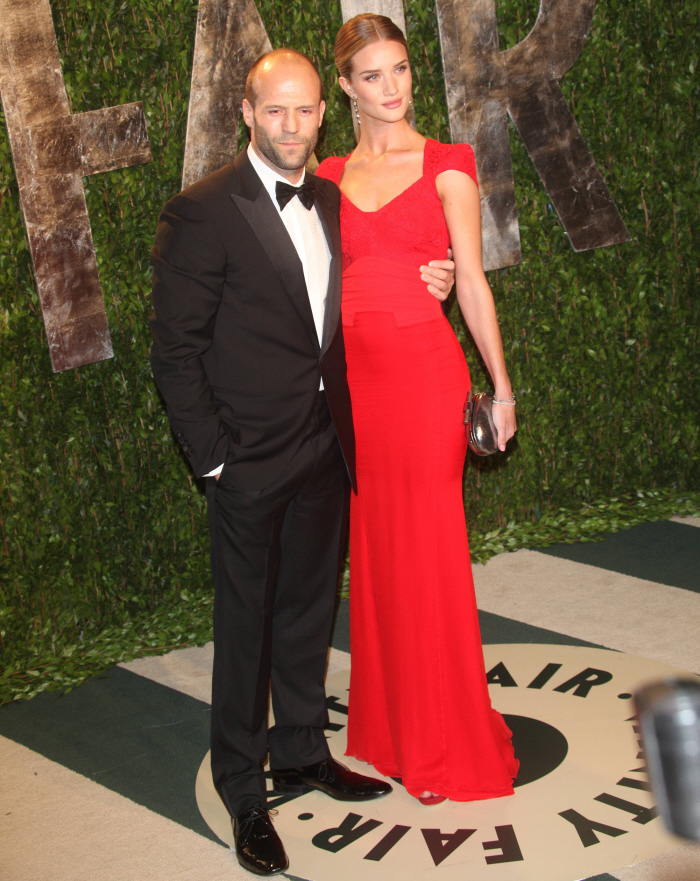 Photos courtesy of Fame/Flynet and WENN.

Written by Kaiser

Posted in Jason Statham, Rosie Huntington-Whitely

- Zach Galifianakis is awesome [Buzzfeed]
- Prince at the Billboard Music Awards [D-Listed]
- Bieber's Billboard look [Go Fug Yourself]
- Married to Medicine recap [Reality Tea]
- Celebrity first marriages [Pajiba]
- The last Mad Men baffled a lot of people [Lainey]
- Karolina Kurkova's crazy hot dress [Moe Jackson]
- Jennifer Garner on set [Popsugar]
- Kitten vs. Lizard [CDAN]
- Doetzen Kroes' great butt [Celebslam]
- Shameless star Jeremy Allen White [OMG Blog]
- RIP Ray Manzarek [Bossip]
41 Responses to "Rosie Huntington-Whiteley to Jason Statham: "Put a ring on it or else""