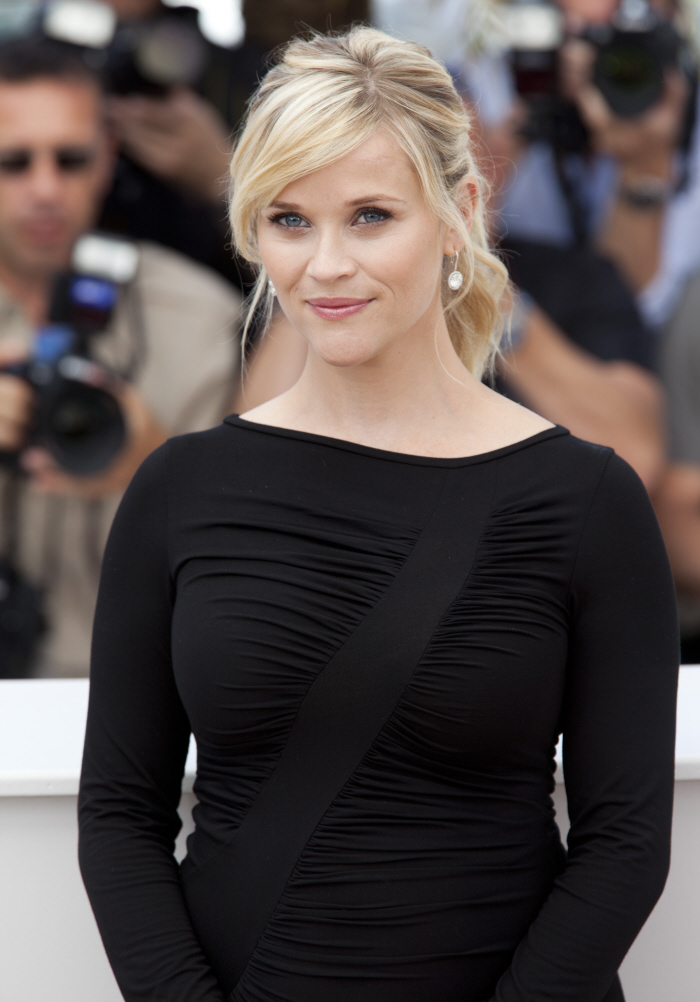 Goodness, these might be the prettiest Reese Witherspoon photos ever. She's a photogenic woman under normal circumstances, but the South of France really agrees with her, doesn't it? Plus, she's seven months pregnant and glowing. Anyway, Reese was all over Cannes yesterday as she promoted her new film, Mud, with Matthew McConaughey. Reese wore Versace for both the photo call (a great long-sleeved black minidress) and the premiere (a brilliant blue Atelier Versace gown which was super-sexy). Her makeup looked amazing. Her hair… well, there were some minor hair issues, but it was still pretty good and I loved that she seems to be growing out those thick bangs.
When she landed in France, she told Us Weekly, "The flight over was actually pretty good. I feel great. I'm excited about showing the movie. The energy here is great!" Her husband, Jim Toth, came with her, although I see very few photos of him around. He pretty much stands back and lets Reese have the limelight – it feels like a very no-drama marriage.
Anyway, I don't really have much to say beyond "Jesus, she looks great!" She really does. Some women just look so amazing while pregnant. Reese is one of those ladies – gestating agrees with her.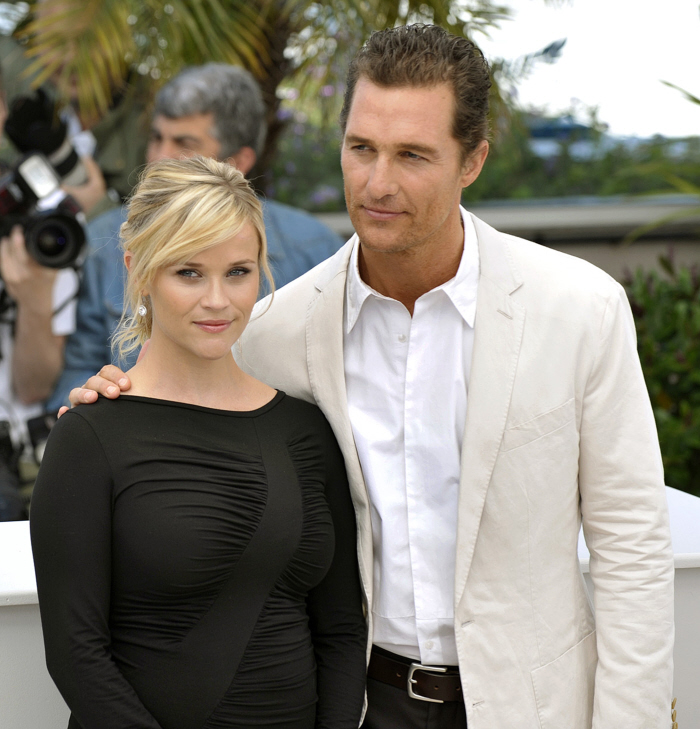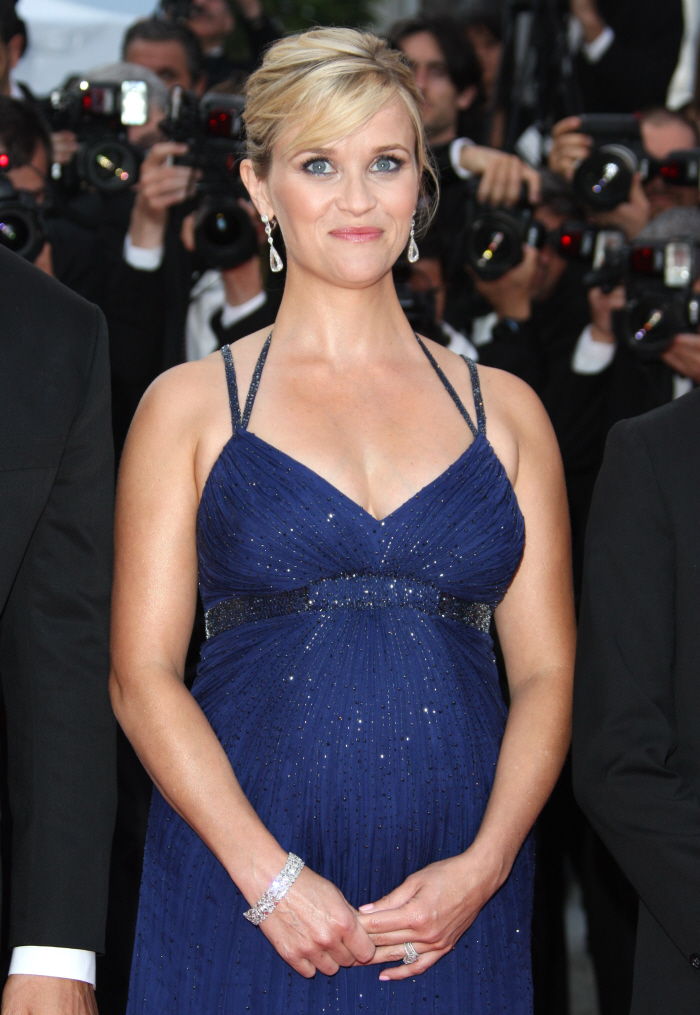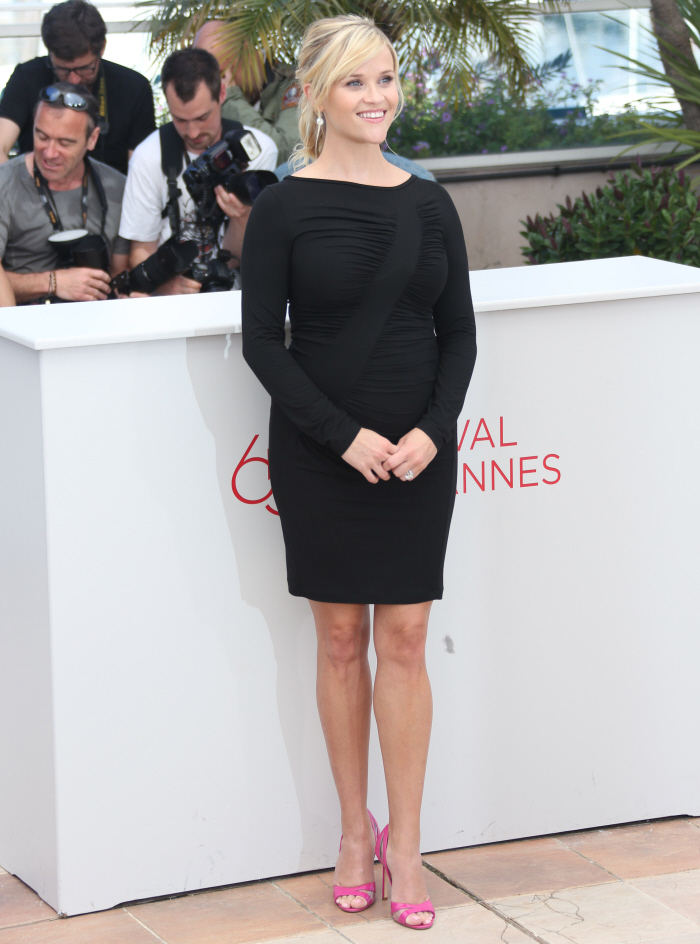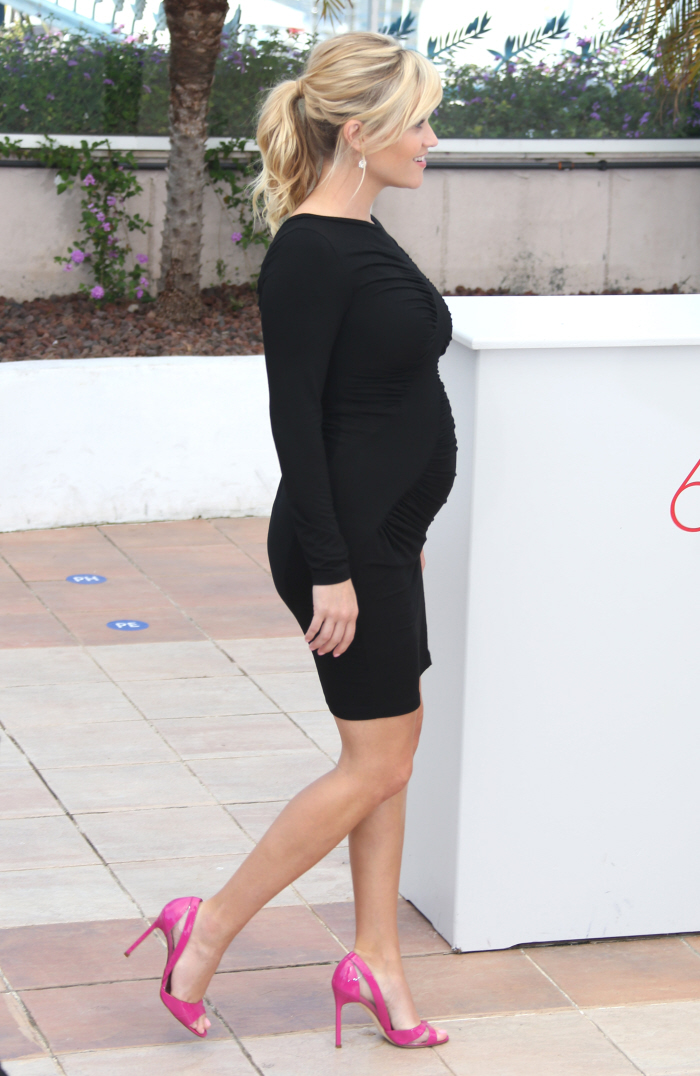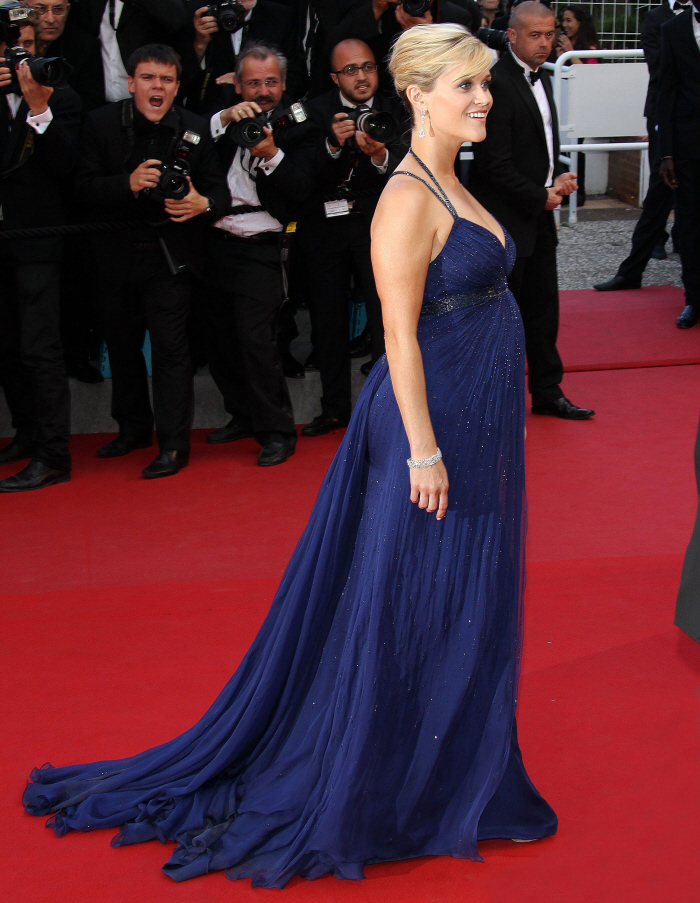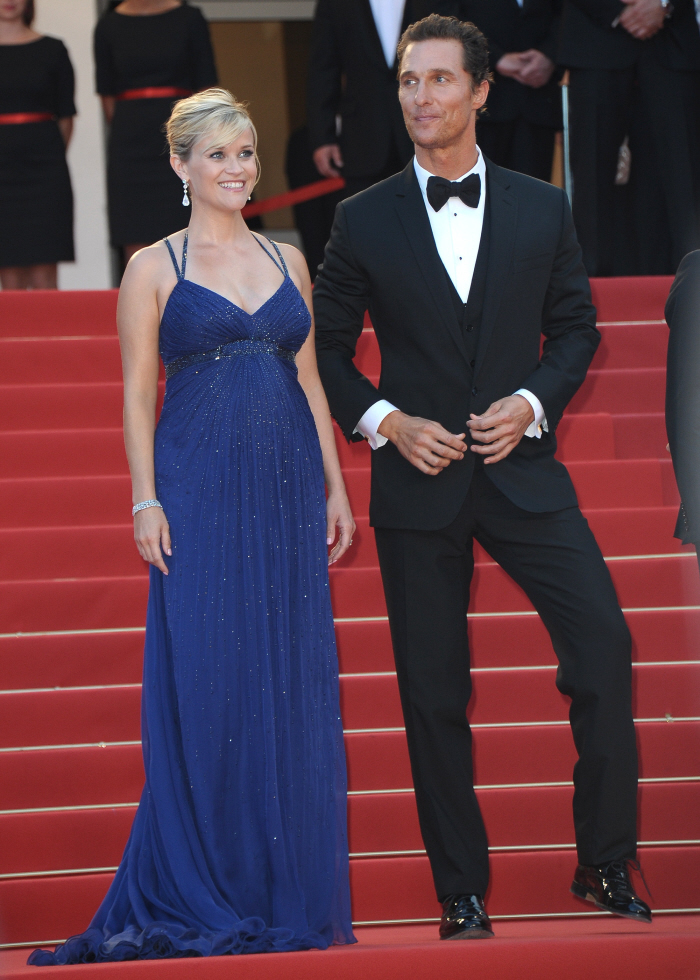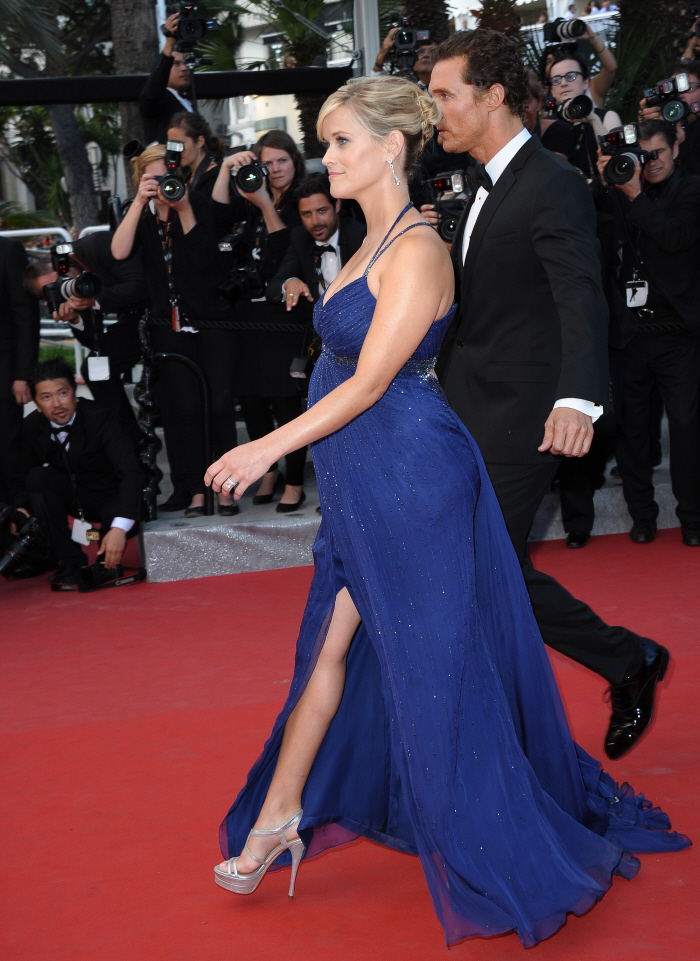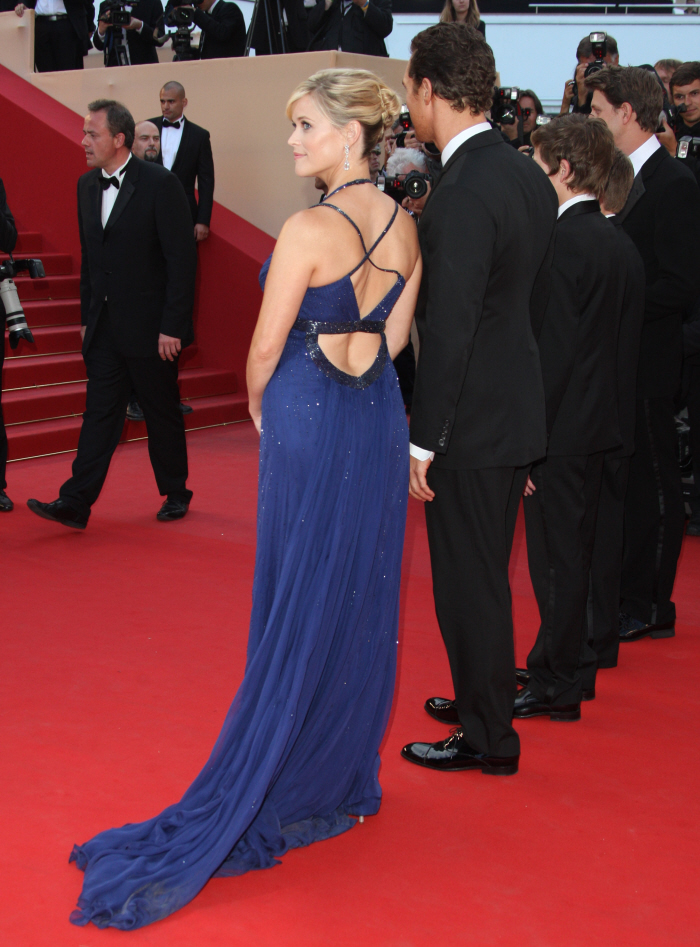 Photos courtesy of WENN.