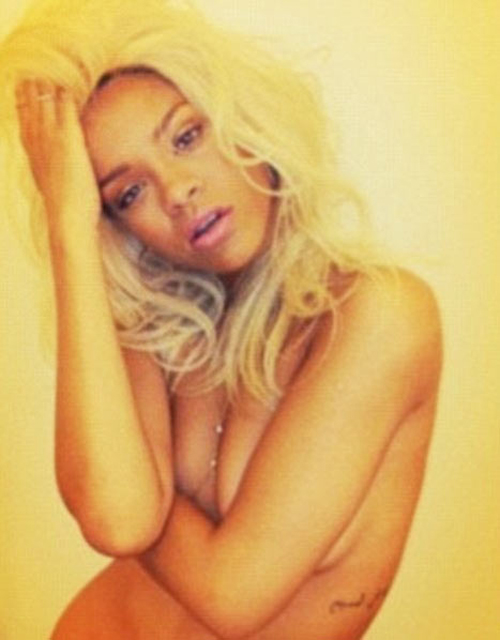 Rihanna just can't help herself when it comes to posting risque photos of herself on the internet. Seriously, the girl and her #thuglife are all over Twitter again, and this time she has posted some pseudo-topless photos (no nips or anything), which are actually behind-the-scenes, semi-candid photos of herself on the social networking site. She was super excited and tweeted, "I got a big shoot tomorrow for a surprise fragrance for my ladies called…NUDE!" Of course, going topless is the precise opposite sentiment of what Rihanna said not too long ago in an MTV interview about never wanting to take off her clothes for the camera:
Rihanna, one of the raunchiest, controversial and wildest ladies in the music industry, has said something that shocked us even more than when she collaborated with her ex-boyfriend, Chris Brown! The 24-year-old spoke to Mondanite Magazine and began discussing photo shoots…

Although the singer has posed virtually naked previously and has been seen in some very revealing outfits of recent, when asked if she would ever strip off for a magazine shoot, she said: "My mother would kill me if I posed nude! My mother raised me with certain standards."

The Bajan star also explained her love for revealing outfits: "The more I got naked, the more comfortable I felt. I just have to face my fear. You always find something wrong; you always find something you're uncomfortable with. One thing turns into another and you get embarrassed and self-conscious about it – you feel like everybody can see what you see."
[From MTV]
Okay, so most of us probably didn't believe Rihanna when she said this stuff because she's basically always close to naked in her videos and even on the street. This photo montage from her Twitter is basically soft pr0n style.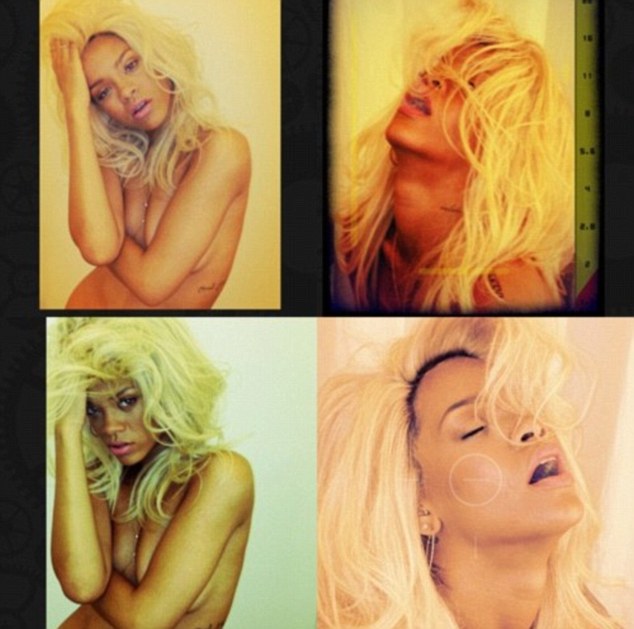 Here's Rihanna making pancakes with her pistol-shaped cookie cutter with the following caption: "My new #thuglife cooking gadget."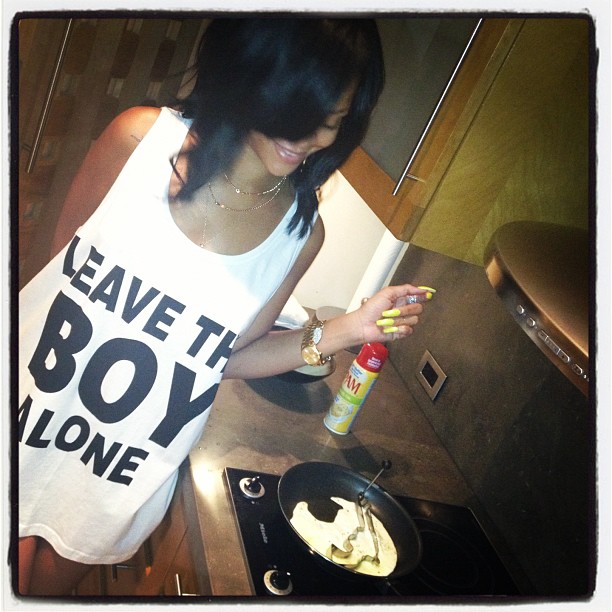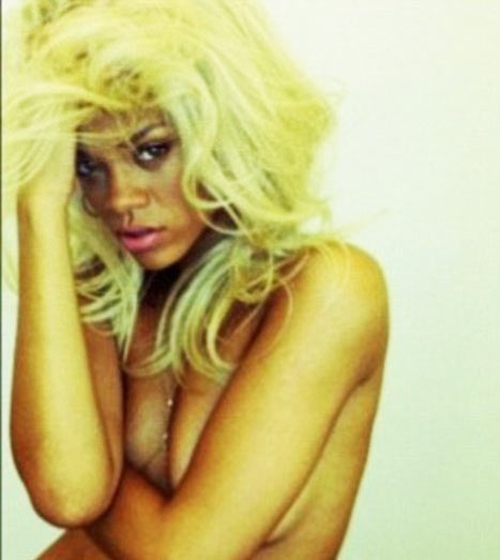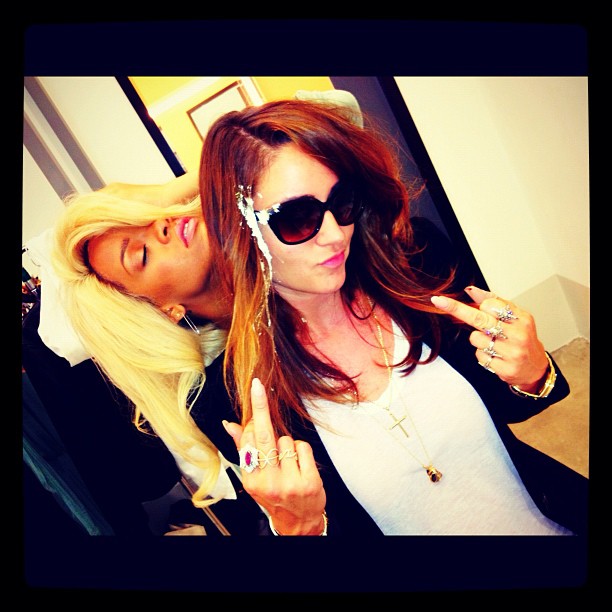 Photos courtesy of Twitter