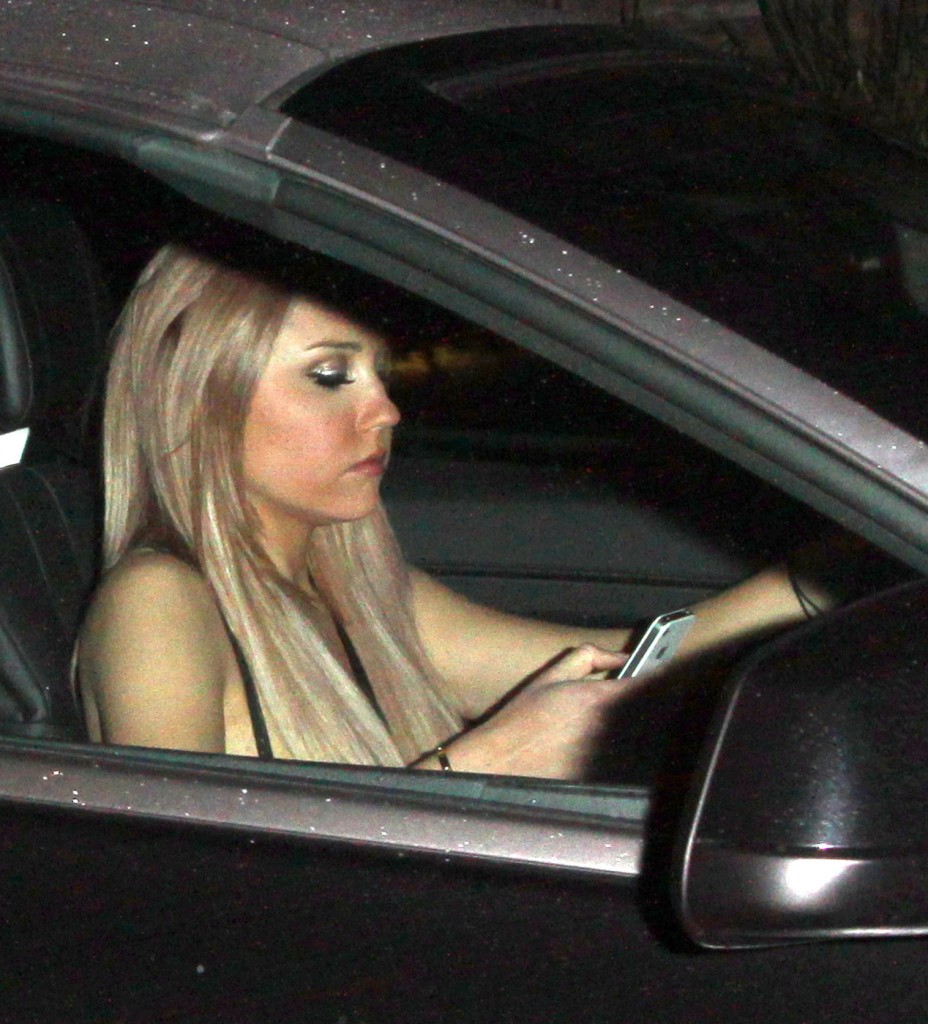 I just looked up Amanda Bynes' age, and I'm honestly surprised that she's 26. The way she's been acting, I assumed that she was around 22. Kaiser usually covers Amanda and up until now I sort-of ignored her and was willing to give her the benefit of the doubt since I assumed she was young enough to learn from her mistakes. Let's revisit them… A DUI in early April (during which she hit a cop car), texting and driving (with the paparazzi there) just a week later, and a hit and run earlier this month. Amanda claimed that she had no idea she hit that other car, and she was released without charges.
It turns out that Amanda committed another hit and run in early April, just four days after her DUI, and we're just finding out about it now. She also ran a stop light after she hit that other car. So either she was doubly careless (very possible) or was so anxious to flee the scene that she deliberately ran a red light. You know it's been a whole three weeks since she's been involved in a car accident, and it seems like she's due for another one. Here's more:
Amanda Bynes slammed into a car on the 101 Freeway in the San Fernando Valley on April 10 … then fled the scene — according to the victim who told cops the troubled actress was the culprit.

The culprit was driving a 5 series BMW at the time of the accident. The victim gave chase, got off the freeway, but the culprit blew a red light, never to be seen again. The victim was able to write down the license plate number. She only got a profile view of the woman driving the BMW.

CHP showed up, ran the plate and determined it was a rental vehicle. Officers told the victim the culprit was driving an Enterprise rental car. The victim then contacted Enterprise, who told her the person who had rented the car was Amanda Bynes.

The victim then showed up at a CHP substation and ID'd Amanda from a photo lineup. And get this … the photo of Amanda was taken just 4 days earlier — it was her mug shot from a DUI arrest. Amanda was driving in West Hollywood on April 6 when she clipped a cop car and was immediately popped for DUI.

Law enforcement sources tell TMZ … the case was referred to a filing officer at the L.A. City Attorney's Office who immediately rejected it because there was no independent witness fingering Amanda as the phantom driver.
[From TMZ]
So the verdict of this story is that this girl who is old enough to know way, way better had a second hit and run and that NOTHING is going to happen to her for this incident either. Considering that there are no charges for either hit and run, it's entirely possible that the judge in her DUI case won't even know that she had two other hit and runs within a month of her DUI. (Some of our legal experts can hopefully clarify this for me, but I don't think that either incident can be brought up in court since there were no citations issued, right?)
Getting back to the issue of whether she's able to stop drinking, driving, texting, and sideswiping – I guess anyone is able to change their ways. Nicole Richie's last DUI was in 2006, and she was 25 at the time. Khloe Kardashian got a DUI when she was 23 and she learned from it. Amanda has obviously gone on a huge bender, though, and I doubt she's called a cab once. If a DUI, two freaking hit and run incidents, and photos of yourself driving over a curb while texting on your phone aren't a wakeup call, what will be? This is her first DUI and from what I can find she probably won't even get her license suspended. Another Lohan in the making, as offensive as that is to her to hear.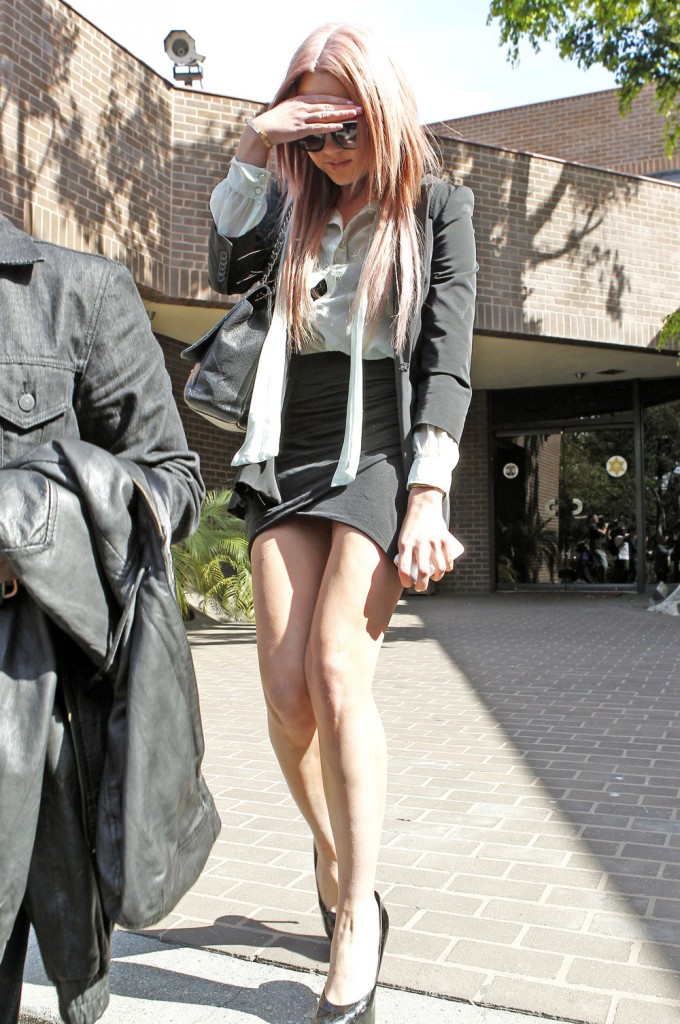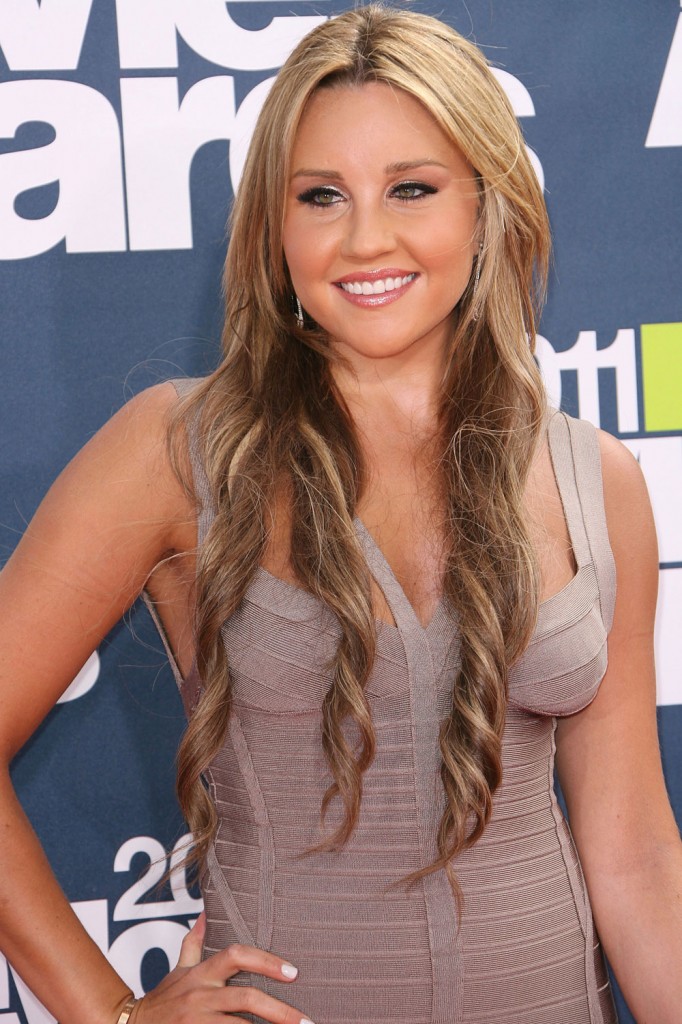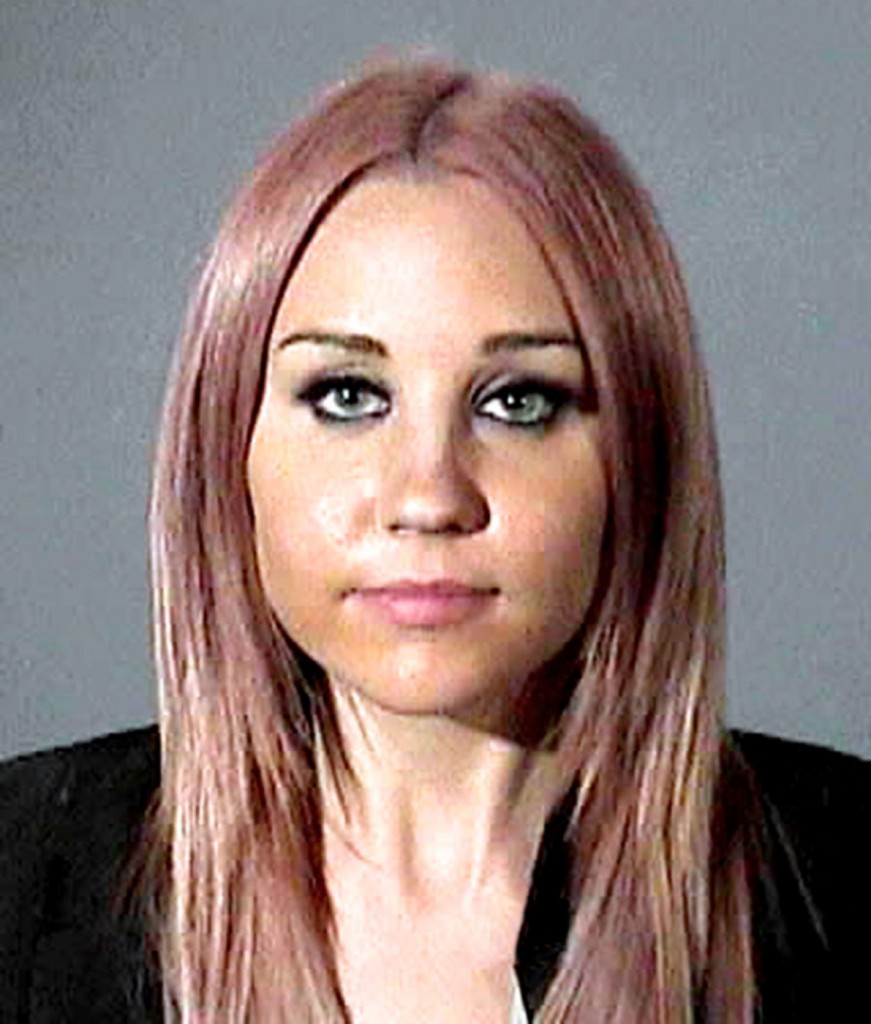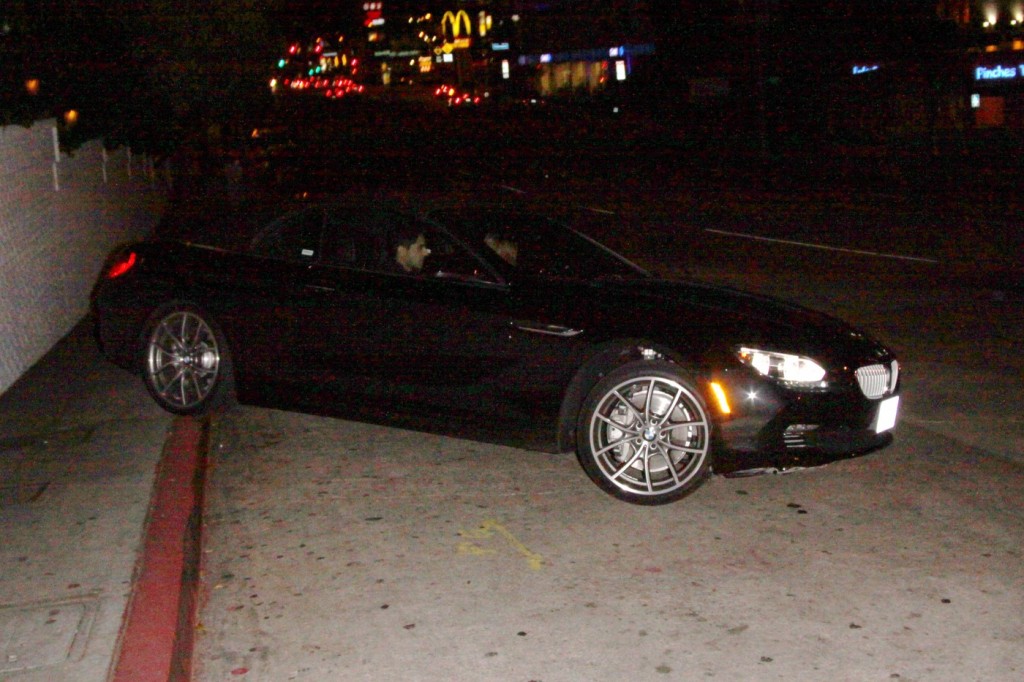 These photos are of Amanda after her DUI arrest on 4-6-12. She's shown texting and driving on 4-12, and at the MTV Movie Awards on 6-5-11. Credit: FameFlynet and WENN.com