You may have heard this story already, but it was news to me and it made me raise an eyebrow, so I figured you might want to hear it. Gregg Allman, 64, is a founding member of 70s rock blues band The Allman Brothers. (Midnight Rider, Ramblin Man.) He's promoting a new memoir called My Cross to Bear, which is about the tragedies he's suffered along with his struggle with addiction. (He went to rehab 11 times, and didn't kick drugs and alcohol until recently.) Allman has been married six times, with his most famous ex wife being Cher. He was married to Cher from 1975 to 1979 and they have a son, Elijah Blue Allman, 35, together. From his various other wives and ex girlfriends he has two other sons, Michael Sean Allman, 45, and Devon Allman, 39. He also has daughters Delilah Island Allman, 31, and Layla Brooklyn Allman, 17. Allman is currently engaged, to a woman who is younger than most of his kids. He calls her age "irrelevant" and has some convoluted logic for their romance, which he had a little trouble explaining on Piers Morgan's show. Here's more:
Perhaps the seventh time's the charm for Allman Brother's founding member, Gregg Allman.

The rocker revealed on Piers Morgan Tonight that he plans to give the institution one more shot– this time with fiancée Shannon Williams, who is 40 years his junior.

Williams, 24, joined her soon-to-be husband on the program as he promoted his new memoir, My Cross to Bear, and when asked what she might think of becoming wife number seven, he quickly rose to defend their May-December romance.

"That's not what she's becoming," he responded. "She's becoming wife number one. I don't have a wife. Haven't had one for years."
To further his point he added, "This time, I am really in love."

Allman then appeared on CBS This Morning to again defend his relationship with Williams, calling it an "altogether different" experience than his previous wives because he is presently "sober."
[From ET Online]
Piers Morgan asked Allman how many times he's been in love in his life and he said "twice" despite the fact that he's been married six times to date, adding that he "didn't reciprocate" his other wives' love. That's cold.
There's no fool like an old fool. This guy didn't seem, how do I put this, all there when I saw clips of his interviews on Piers Morgan and CBS This Morning. (below) Most of his kids are older than his fiance, and if this marriage lasts more than a couple of years (doubtful) this very young woman stands to inherit everything.
Allman's fiance Shannon, 24. She looks like Lauren Conrad here: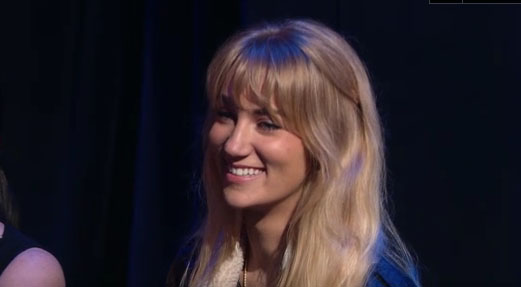 Allman on CBS This Morning. He's kind of slow and doesn't get to the point. He talks about his relationships at around 4:45.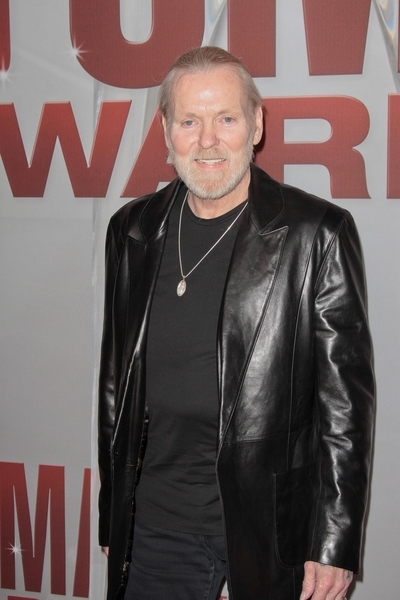 photo above credit: Andrew Evans / PR Photos