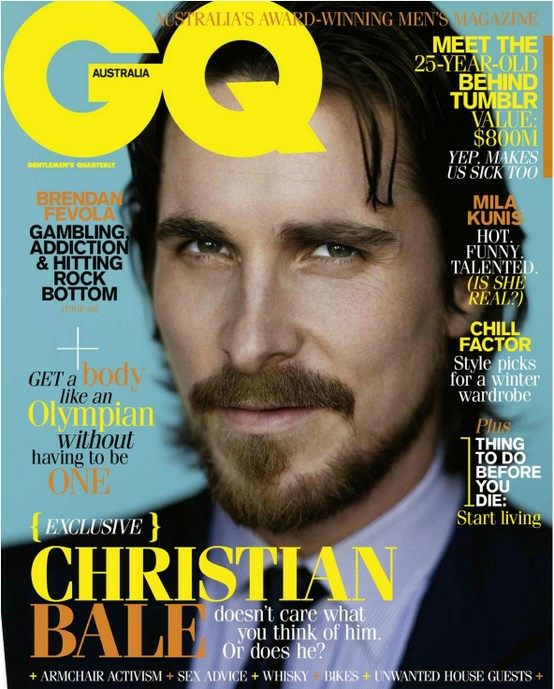 Christian Bale covers the new issue of GQ Australia – he's doing some early promotion for The Dark Knight Rises, which doesn't come out for more than a month. GAH. I think Bale seems kind of different since he won his Oscar. He seemed so… tightly wound before. He always strikes me as such an intense guy. But after his Oscar win in 2011, I think Bale has felt more accepted in Hollywood, and like he's no longer "the outsider". So he's been a bit more generous, especially with the press. So in this new GQ piece, Bale reveals a never-before-known piece of gossip about himself: he went on a date with Drew Barrymore. Epic.
Famously private Christian Bale has a huge admission to make about his dating life. The "Dark Knight" actor, who is happily married to wife Sibi Blazic, reveals to the June/July issue of GQ Australia that he once dated Drew Barrymore.

"We went to see some bloody awful horror film, and that was the end of it," he told the magazine of their teenage romance. "She never called again."

Christian's "The Dark Knight Rises" was filmed over the last year, and the actor admitted to the magazine that it was an emotional moment when he was nearing hanging up his Bat-suit on the project for good.

"I have been deeply honoured to inhabit this character. It was a massive undertaking. Physically, emotionally, every way. But suddenly we were in the final throes. I sat down and asked for a little space. I stared at the cowl for a good long moment and thought, 'Man, this one really took on a life of its own," he said.

While the actor's Batman run has been met with excitement and major box office success, another of the actor's projects – "Terminator: Salvation" – created headlines for another reason, when an audio recording of his angry moment on set went viral. Speaking to GQ Australia, Christian said he's trying to put the past – and past mistakes – behind him.

"You know, it is what it is… We make mistakes – and I've made plenty – and I understand the impression I give off. I get it. I'm also not one of these people who has no regrets. Of course I have regrets. Hindsight is 20/20 vision. But you have to move forward," he said. "And I really can't worry about what other people think of me. The people around me who know who I am – my friends, my loved ones. That's what means the most, you know?"

One of the loved ones he treasures most is his daughter, who is a preteen.

"Think about how strange and unfortunate it would be for my daughter if I couldn't just be a dad. You shouldn't make your children suffer because of choices you make," he said. "I get no greater joy than when I'm looking at my daughter and her friends when they're laughing their a**es off. Movies are great, but when I look back, it's the time with my family I'm going to remember. That's the source of character."
[Via the NYDN & Access Hollywood]
Other outlets make it sound like this date happened very early on in his career… Drew is 37 years old now – Christian is 38. So it wasn't pervy if it went down in their teenage years, truly. Can you imagine dating some intense teenager and never calling him again and he ends up being Christian Bale: Movie Star? You really have to think back, though – in those days, Drew was dating everybody!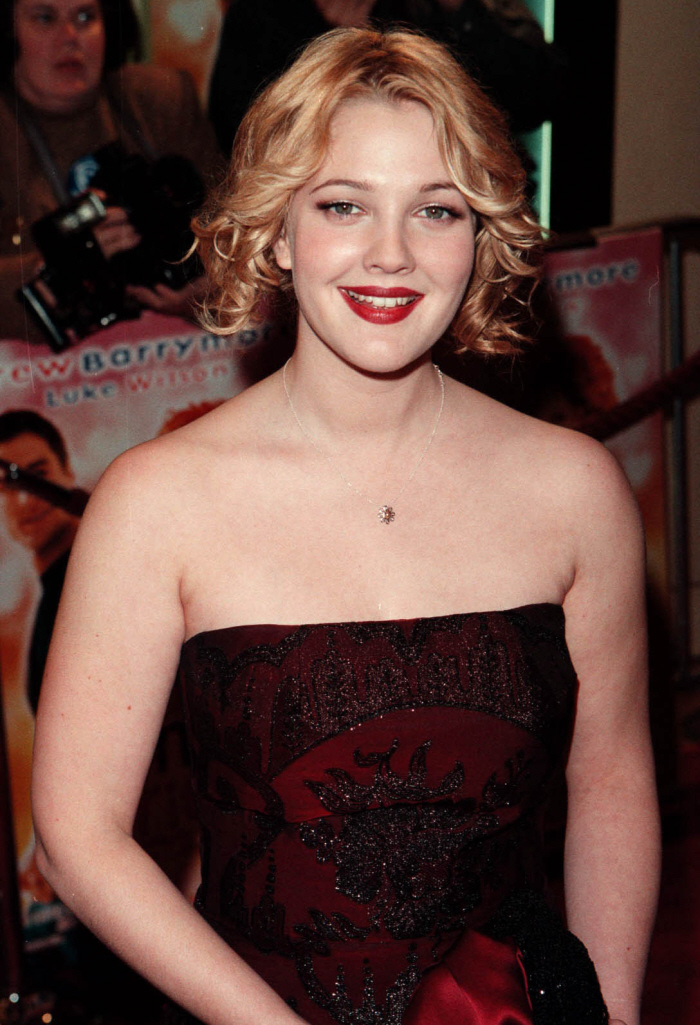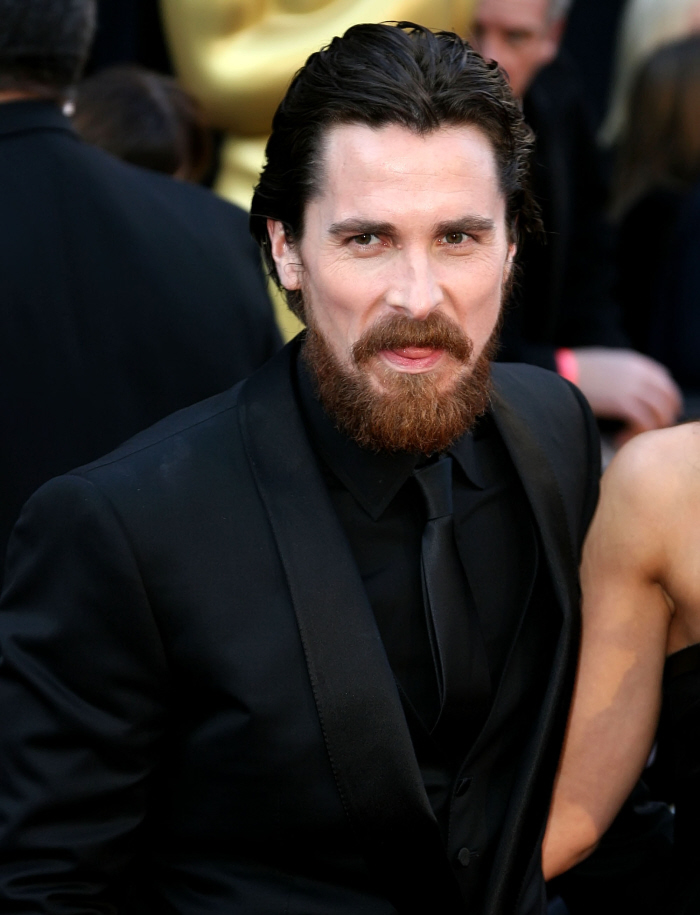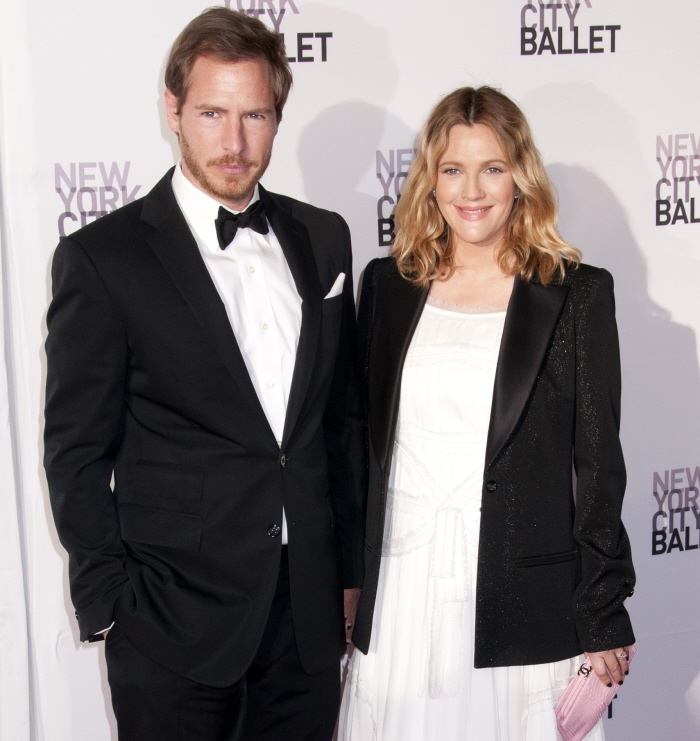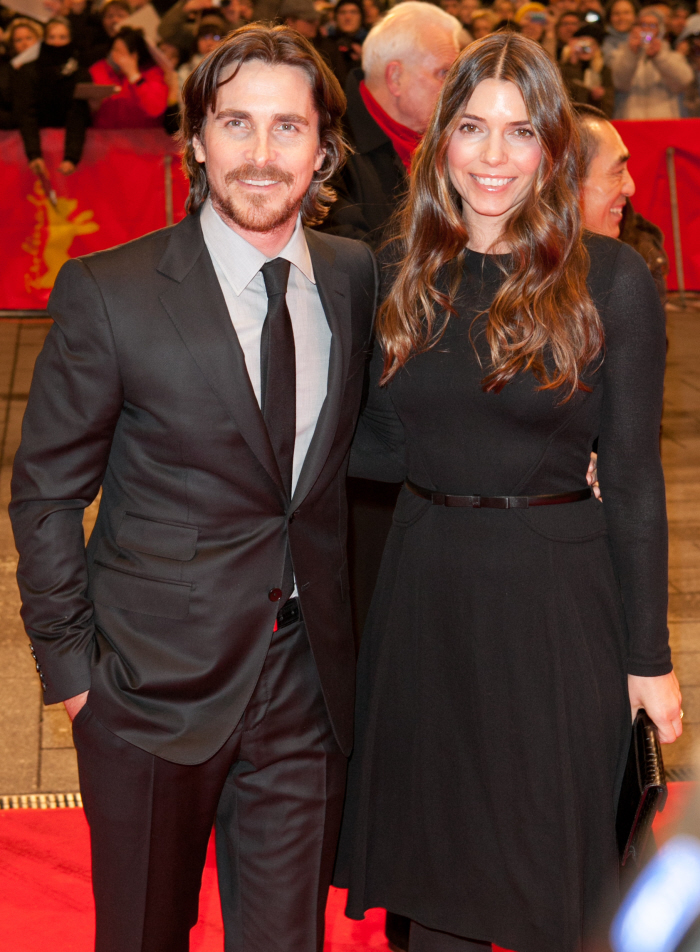 Photos courtesy of WENN.