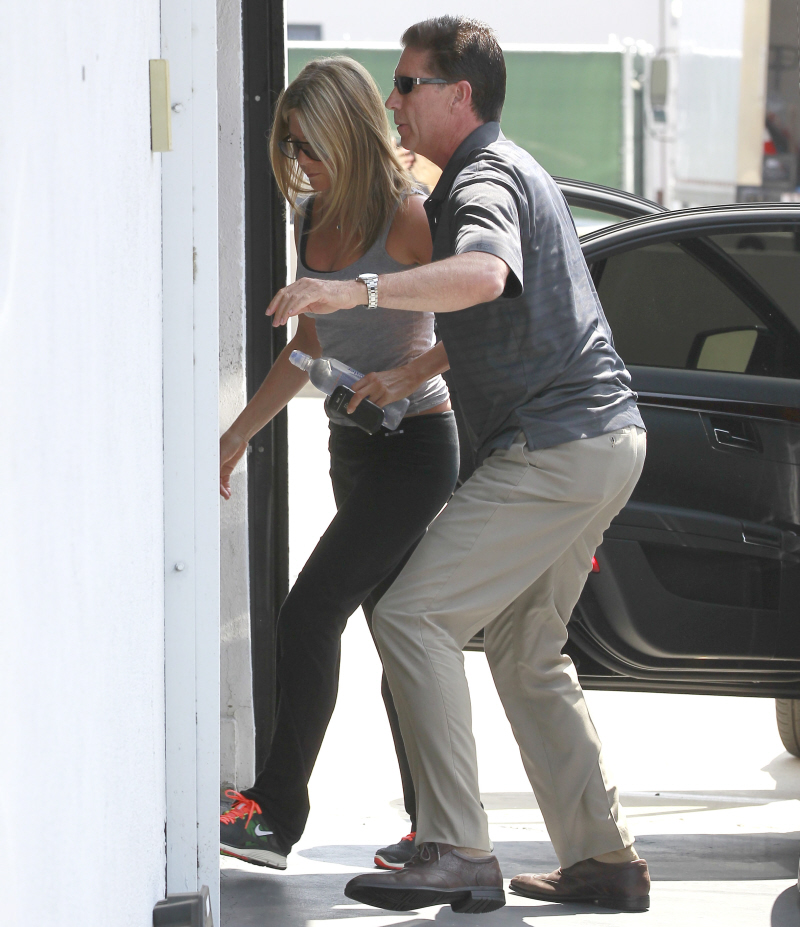 Here are some new photos of Jennifer Aniston on on June 1st, arriving at a West Hollywood gym with a bodyguard. This is actually SO notable for several reasons. One, we haven't had new photos of Jennifer since March 15th (I'm including two March photos below, one of Aniston and Justin Theroux in a car, one of Aniston walking in jeans). I'm sure she's been photographed by some of the fancy photo agencies in that time period, but my point is that Jennifer really went undercover (for the most part) for the past ten weeks or so. Two, this Undercover Aniston Situation led some people to believe she was knocked up and hiding her bump. Look at her abdomen in those sweatpants – she's not pregnant. If anything, she's lost some weight.
As for whether Jennifer is even trying to get pregnant with Justin Theroux or whether she (secretly) doesn't give a crap about babies, I still have no idea. I find it interesting that she still gets all of these tabloid rumors about her womb and they're all for naught in the face of photographic evidence.
Incidentally, Jennifer is up for an MTV Movie Award tonight for her role in Horrible Bosses. She's up for "Best Dirtbag" or something. I wonder if she's going to show up? Will Jennifer and Justin make their red carpet debut… at the MTV Movie Awards?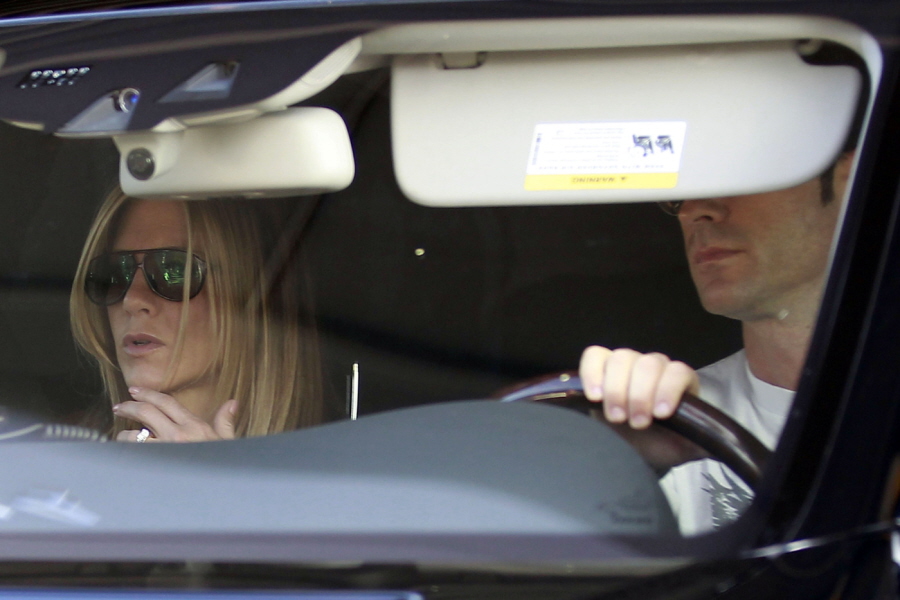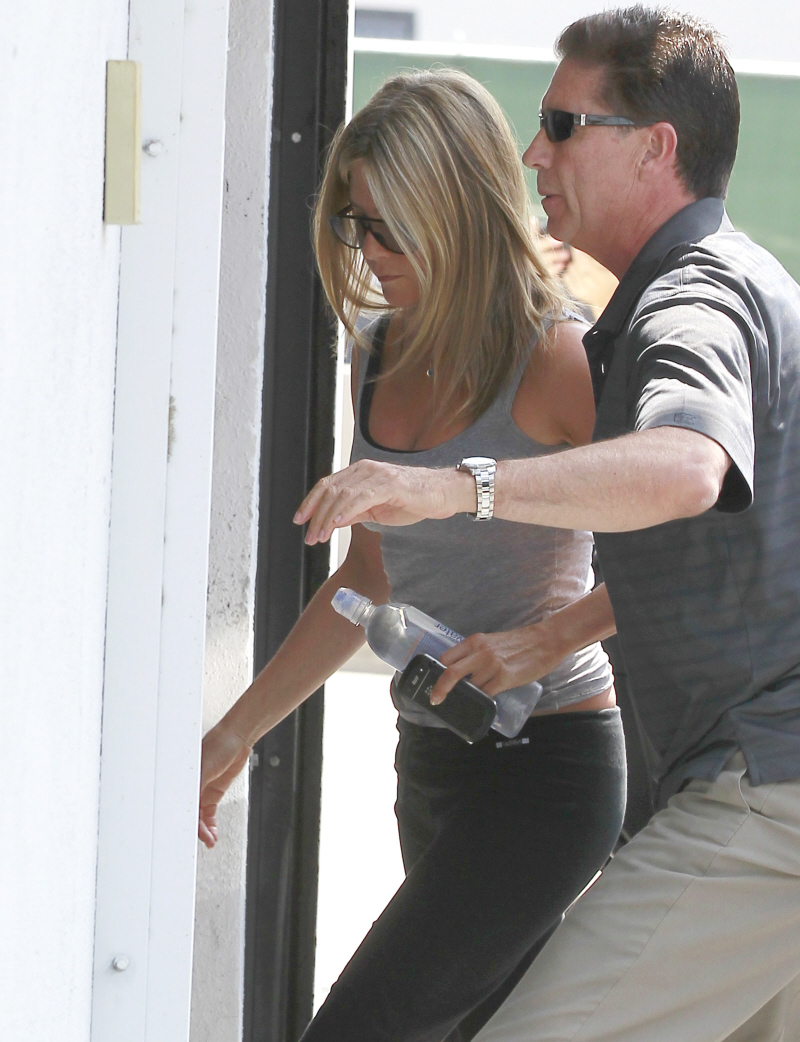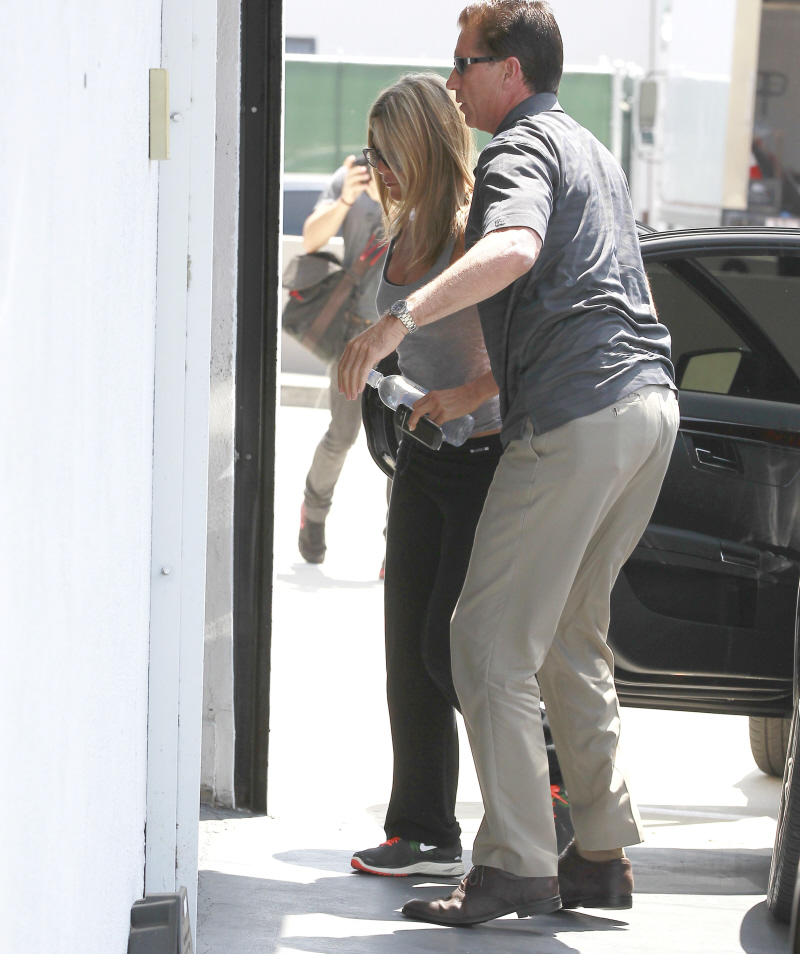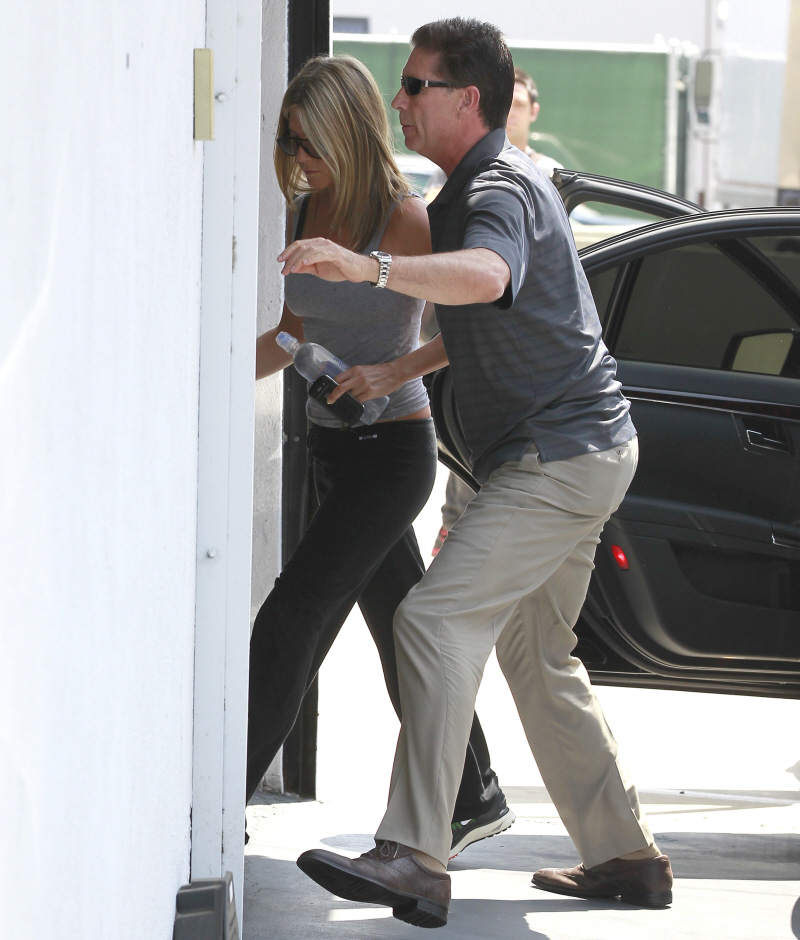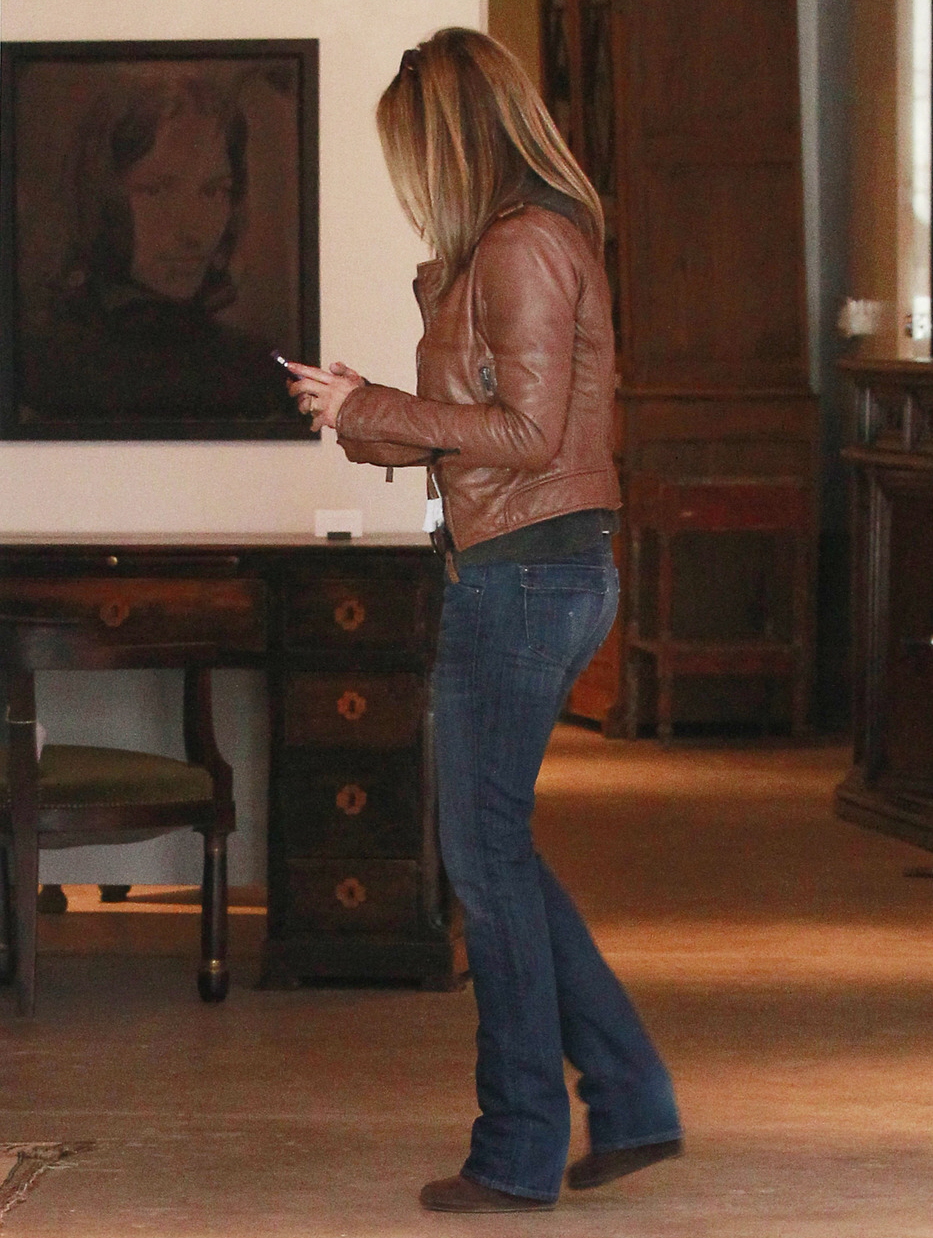 Photos courtesy of Fame/Flynet and Pacific Coast News.