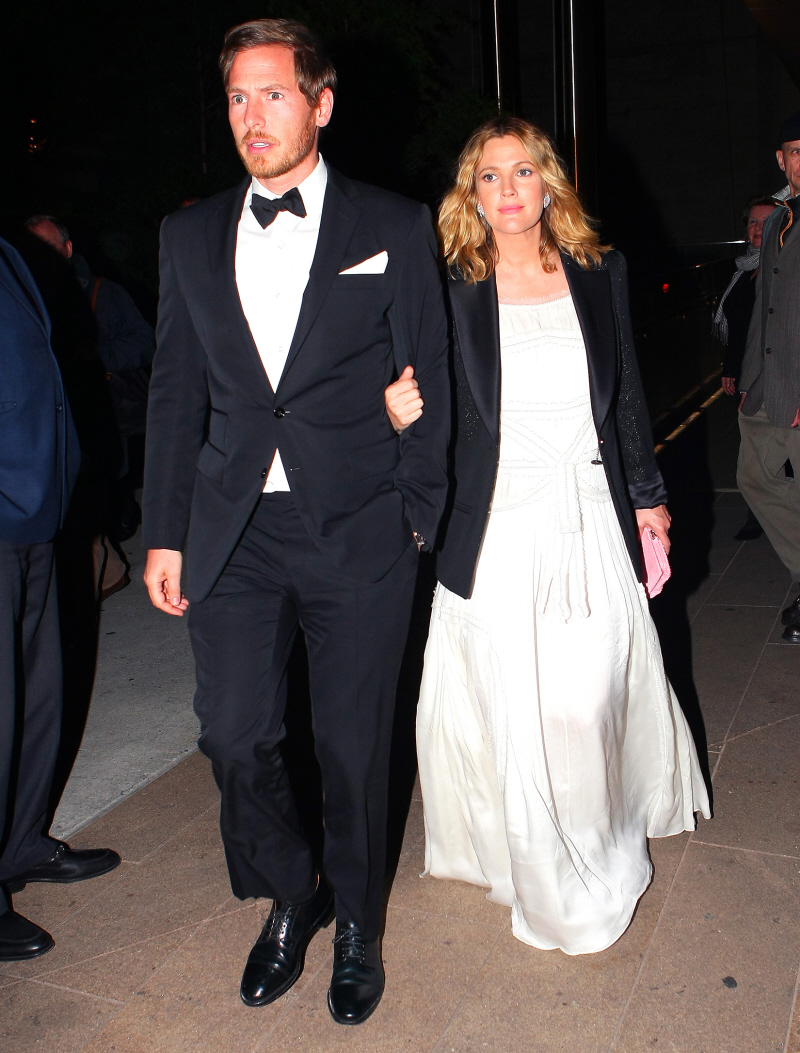 All of last week, I kept seeing photos of Drew Barrymore and her fiancé, Will Kopelman, out and about – they were doing fittings and engagement parties and rehearsals and stuff. But in my increasingly senile mind (I'm having a bad week, y'all), I really thought "Hunh – I wonder when they'll actually have the wedding? I bet it's further away than people think." Nope. They got married yesterday in Montecito. The bride wore Chanel – I'm including some photos of Drew, Cameron Diaz (maid of honor?) and Will leaving the LA Chanel store. Did you know Will's father used to be the CEO of Chanel? Yes. Drew is marrying into "family money". But I have my doubts as to whether Will Kopelman has much money on his own:
Here comes the bride!

A beaming Drew Barrymore, 37, tied the knot Saturday with her fiancé of five months, art dealer Will Kopelman, at her Montecito, Calif., home.

Designed by celebrity wedding planners Yifat Oren and and Stefanie Cove – who handled Reese Witherspoon's country chic nuptials last March – the intimate ceremony was "a classic, simple, very pretty, garden-inspired wedding," a source tells PEOPLE. A rabbi officiated.

Guests included Jimmy Fallon and wife Nancy Juvonen, Busy Philipps and her husband, and Cameron Diaz, who were also present Friday night for rehearsal dinner at the San Ysidro Ranch.

The actress, who is pregnant with her first child, was spotted trying on wedding veils at a New York City bridal shop in May, donned a Chanel gown for her big day – not surprisingly, as her new husband's father, Arie Kopelman, is a former Chanel CEO.

As the newlyweds look ahead to impending parenthood, friends say the former Hollywood wild child – who was twice married before – is eager to begin her life as a mom.

"She's telling people that she's finally ready for a quieter, more family-oriented life," an insider tells PEOPLE.
Well… congratulations to the happy couple. I think Drew is very far along in her pregnancy, so this really was a good ol' fashioned shotgun wedding. It's interesting to me that Drew has remade herself into a quieter, more conservative bride/mother-to-be. Notice that a rabbi officiated the ceremony – I also suspect that Will asked Drew to convert for him, and that might have been what held up the wedding plans? Just a theory. Also: Drew and Will have already given/sold the exclusive wedding photos to People Magazine, so I'm guessing we already know People's cover next week. Mazel tov, y'all.
UPDATE: Some just-released photos of Drew & Will leaving their wedding: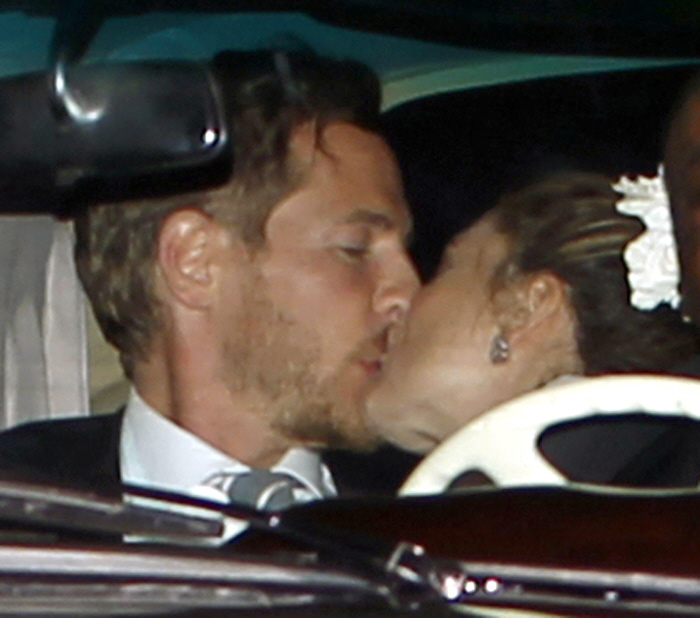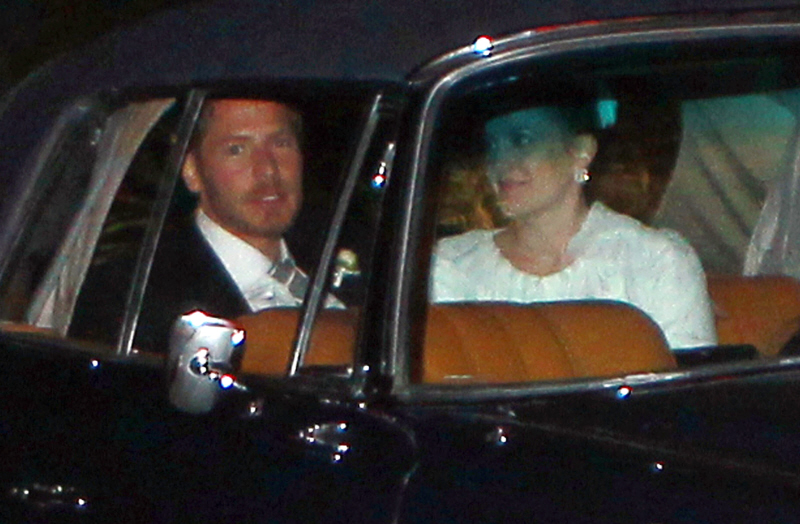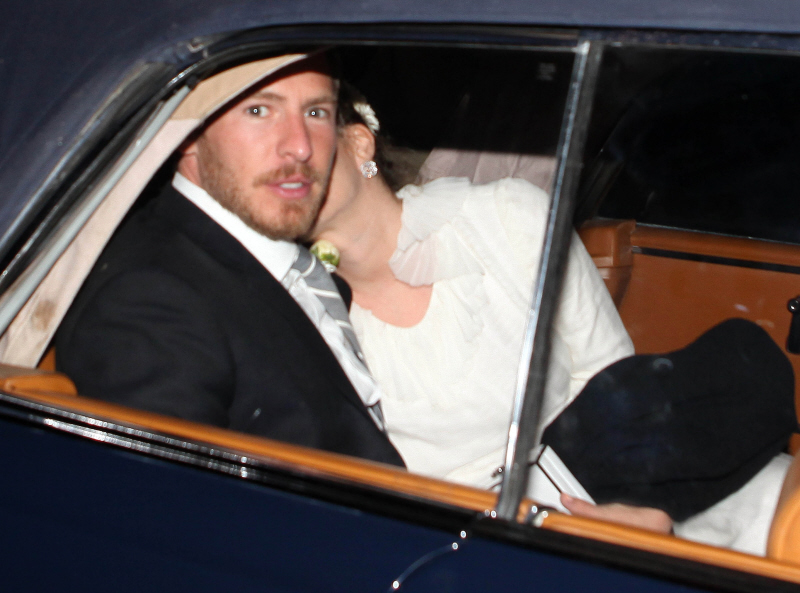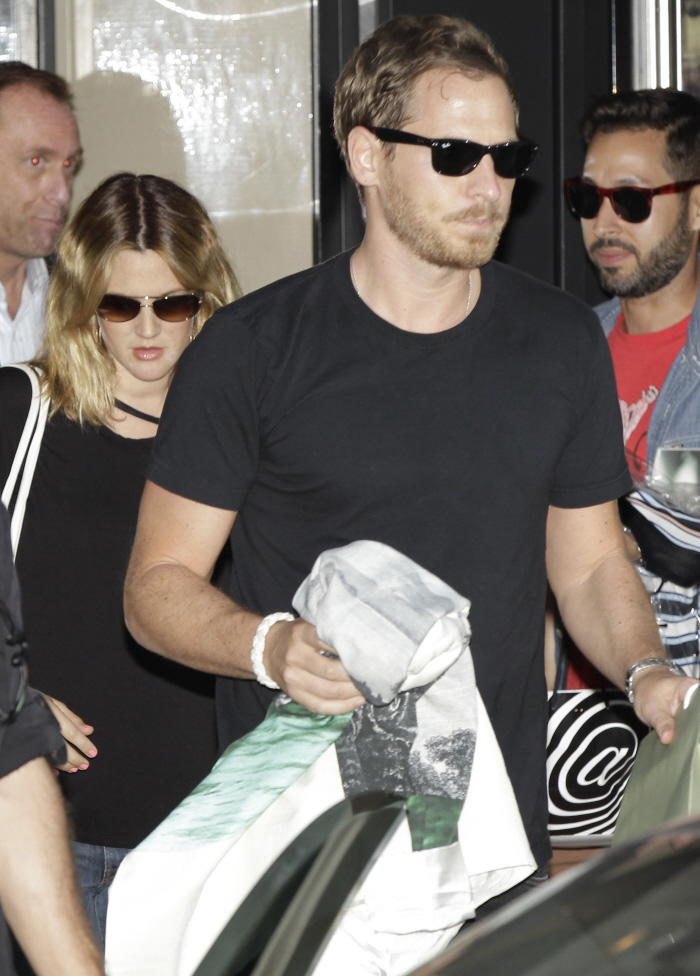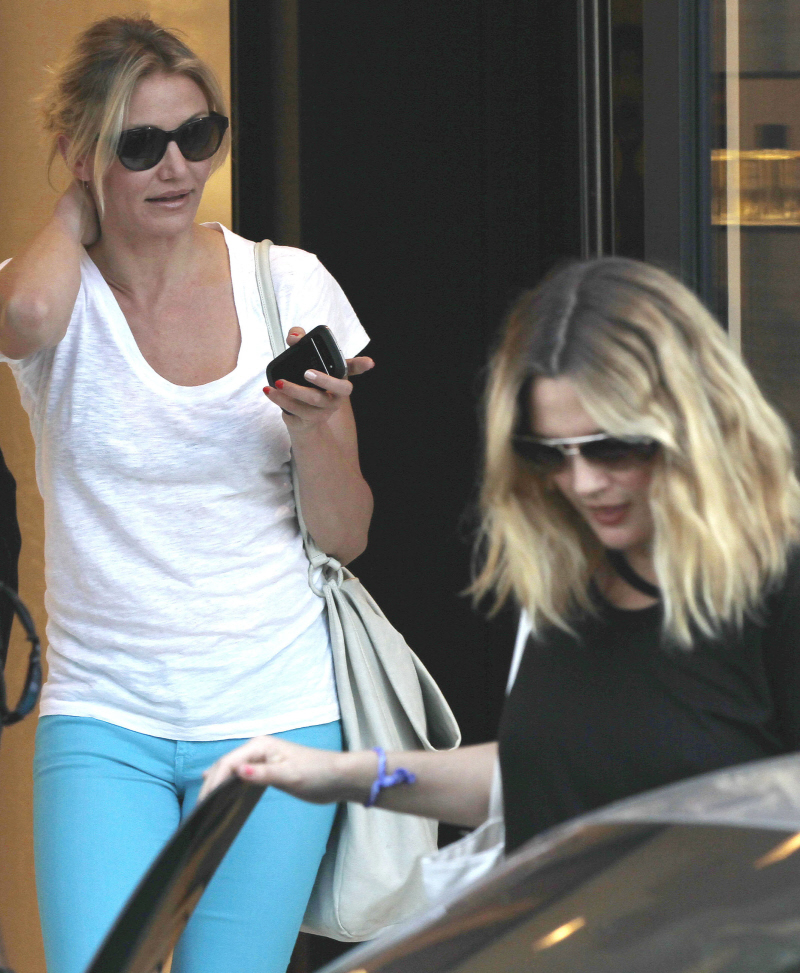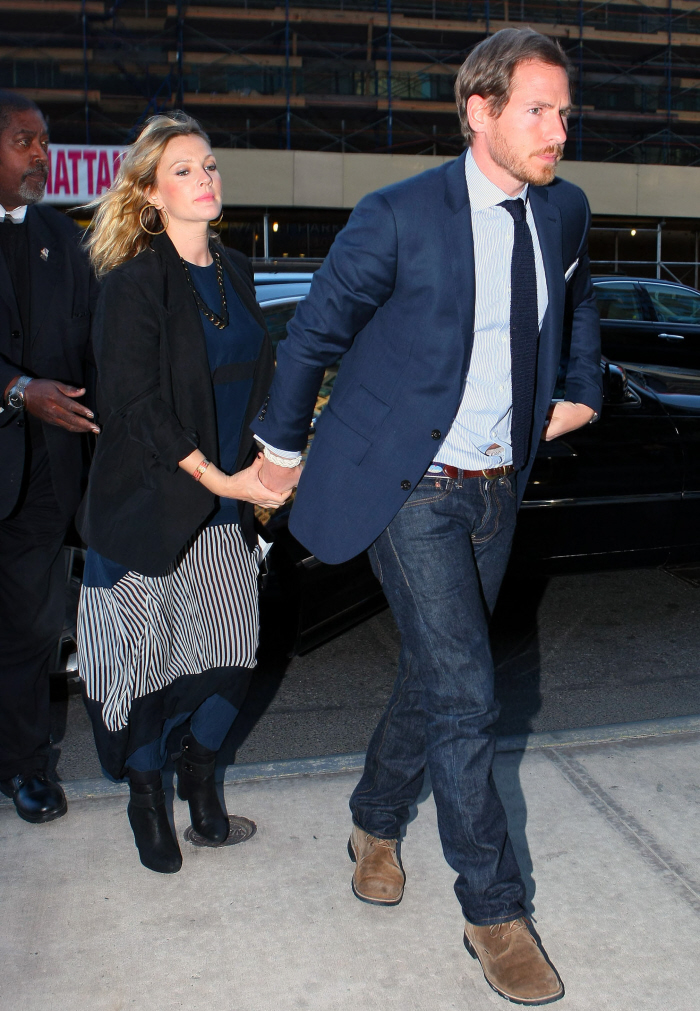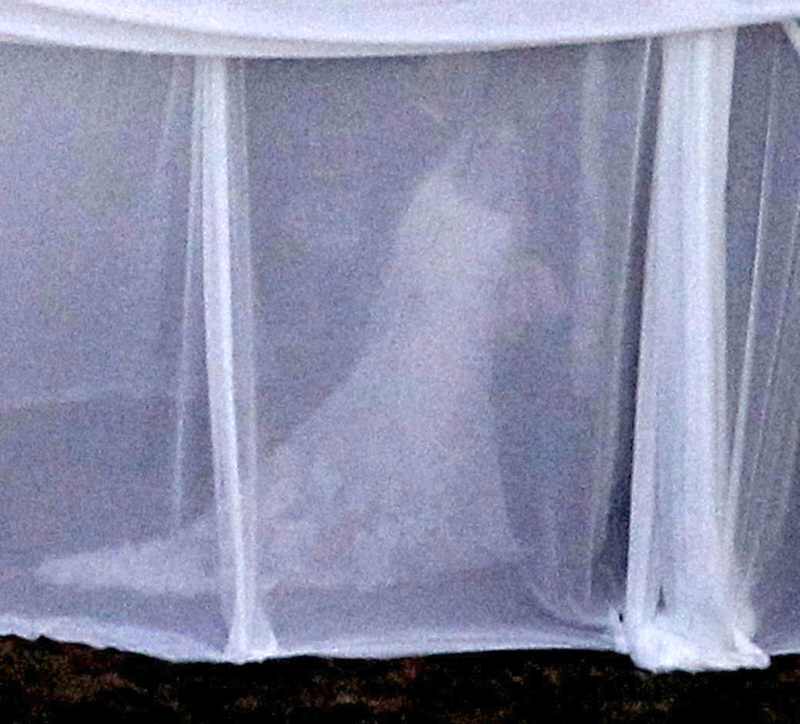 Photos courtesy of Fame/Flynet.