Prince Harry, Prince Charles & Camilla celebrate the Queen's Diamond Jubilee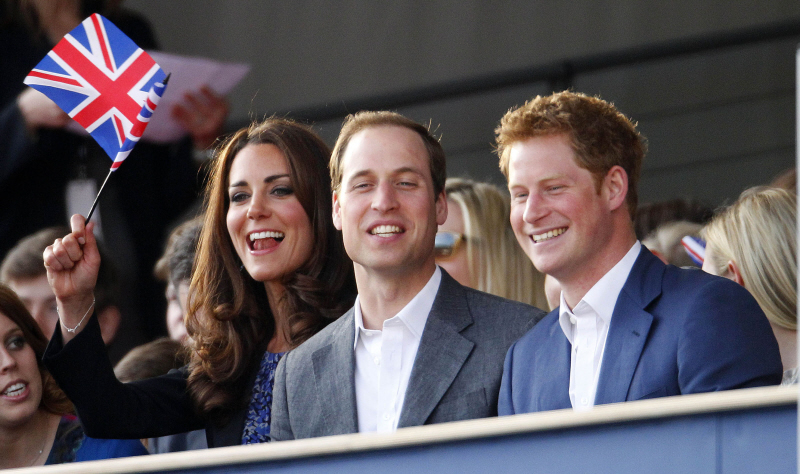 We have 20 million new photos of the royal family and the Diamond Jubilee celebrations, and there are plenty more yet to come (the royal family on the balcony!). I'm at a loss for how to organize this stuff, so this post is just a compilation of photos I enjoy, mostly of the Queen and Prince Harry, and some of Camilla (Duchess of Cornwall) and Prince Charles. I already covered some of the new Duchess Kate photos here.
Queen Elizabeth had to go "solo" for yesterday's Jubilee concert and today's church visit because Prince Philip had to go into the hospital. He has a bladder infection and apparently, it's pretty rough stuff – especially for a man of 91 years (his birthday is Sunday). Allegedly, Philip is "desperately upset" that he has missed his wife's celebrations, but he is recovering nicely. And I kind of like how it wasn't even a question as to whether or not the Queen would cancel her celebration – of course she would NOT. So the Queen was forced to spend more time with her son, the Prince of Wales, and his wife, Camilla. Camilla even sat next to the Queen during the carriage ride from the church to the Palace. Poor Queen Elizabeth.
I'm also including lots of photos of Harry, just because he's super-cute and GINGER THUNDER and all of that.
PS… Do you think Camilla's hat is big enough?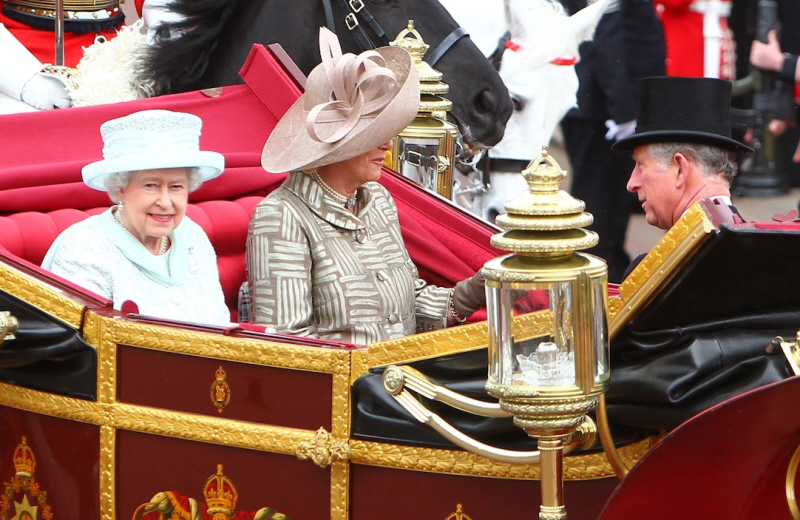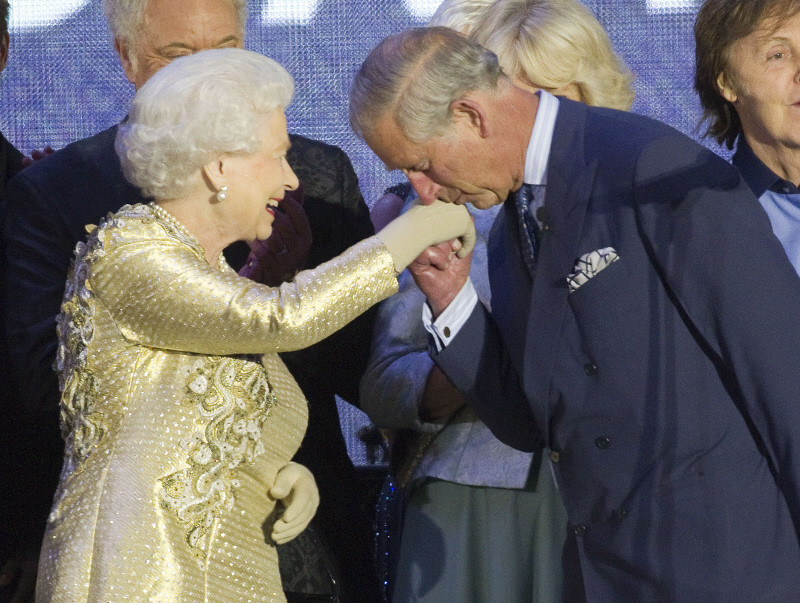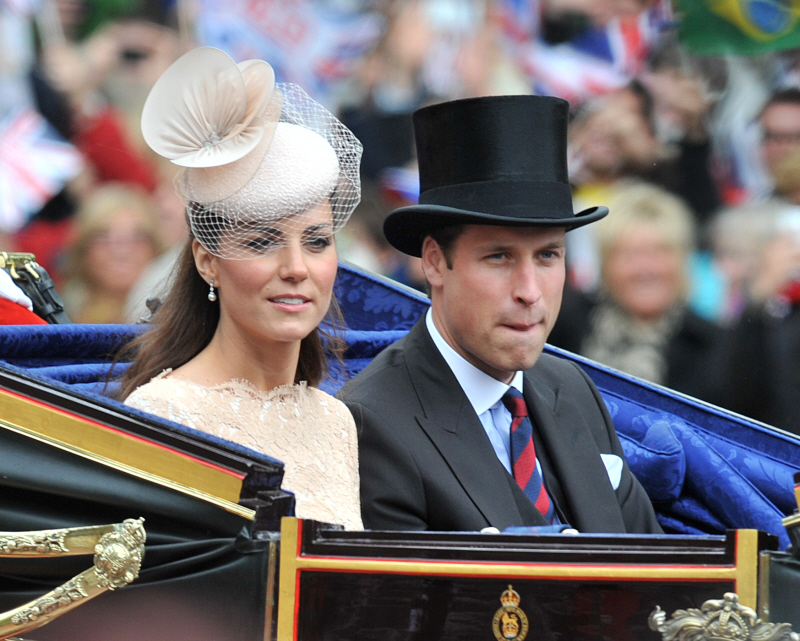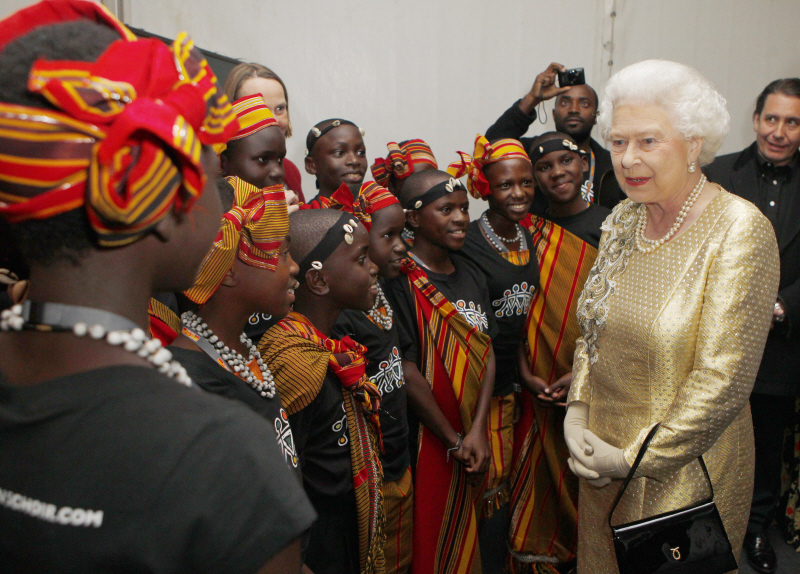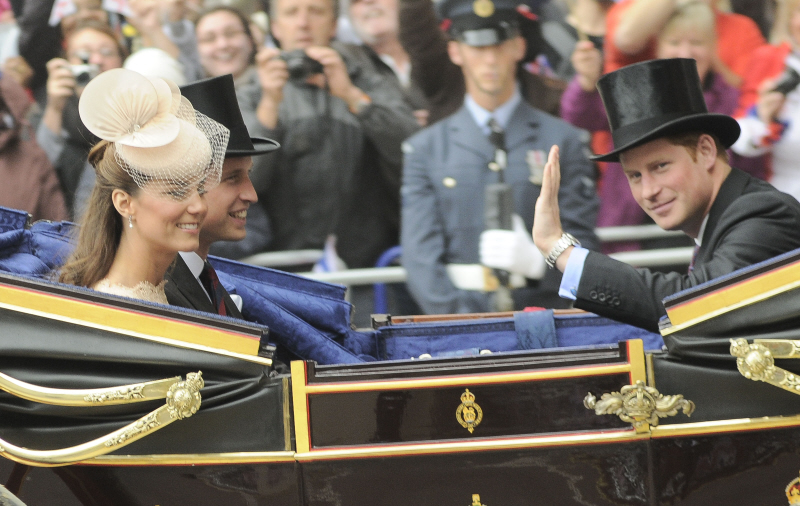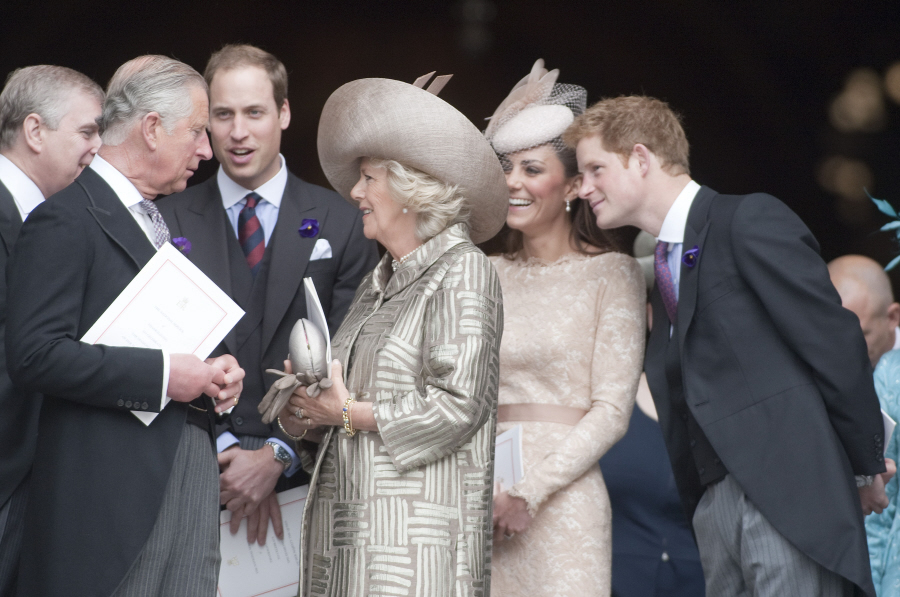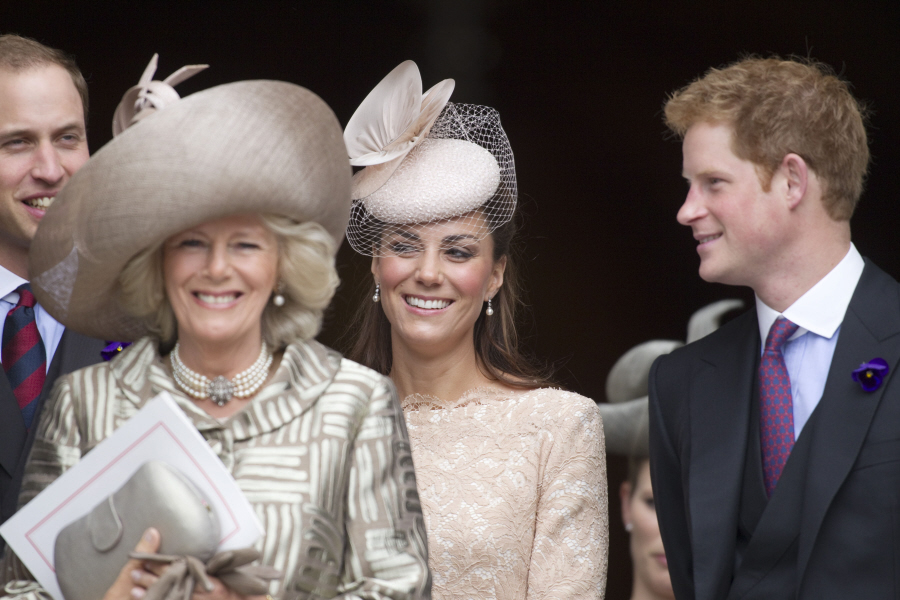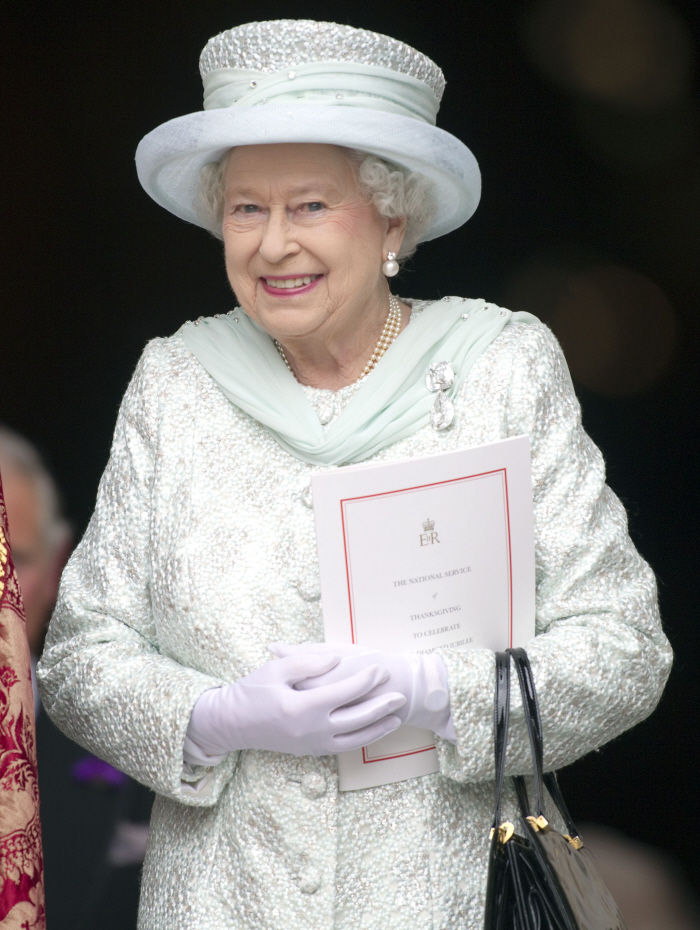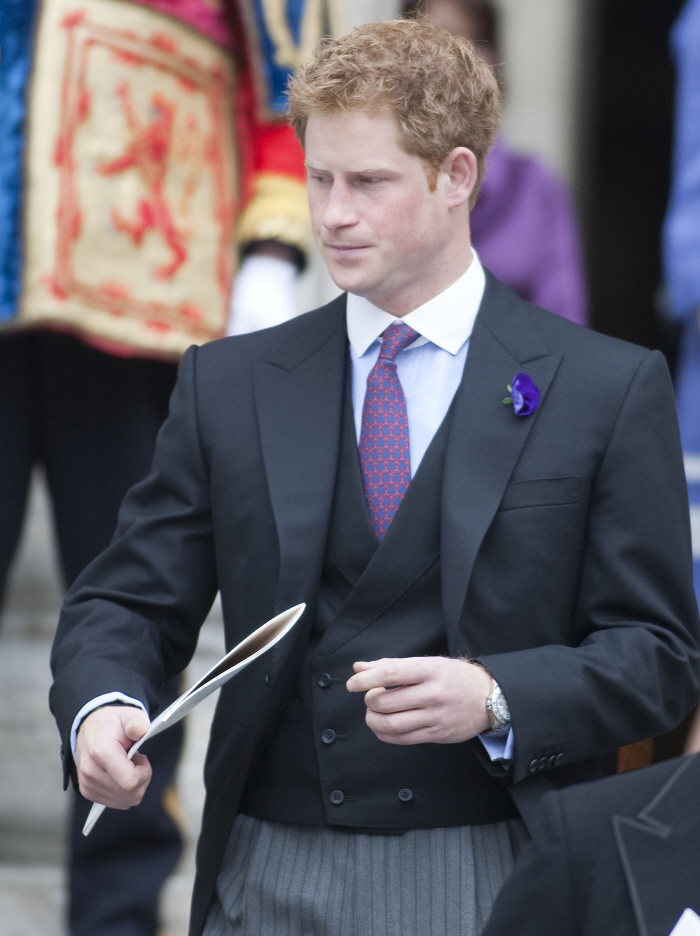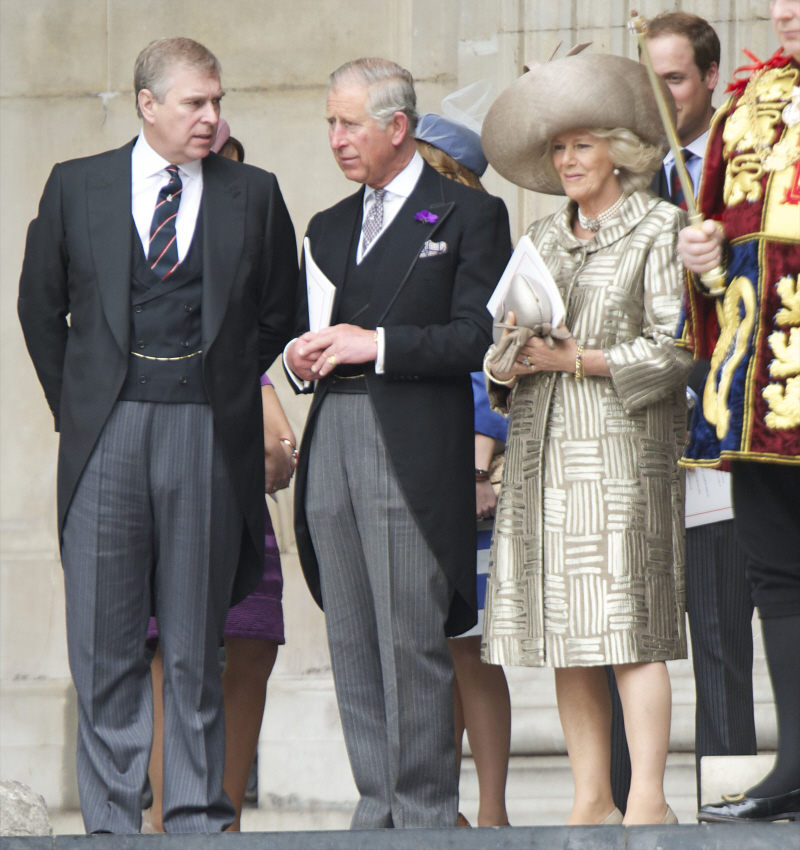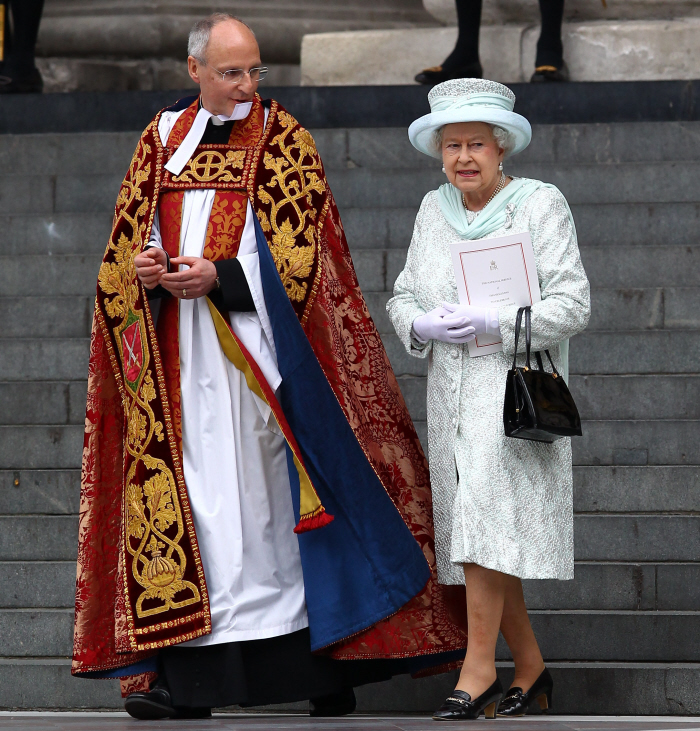 Photos courtesy of WENN.

Written by Kaiser

Posted in Prince Charles, Prince Harry, Prince William, Queen Elizabeth II

- Friends reunion on Ellen [Popsugar]
- Lindsey Vonn watches Tigers kids [Lainey Gossip]
- George Michael fell out of a car going 70mph [D-Listed]
- Real Housewives of Orange County recap [Reality Tea]
- New Man of Steel trailer [Pajiba]
- Jared Padalecki's hot bod [Buzzfeed]
- Doctors confirm Taylor Swift's new boobs [Evil Beet]
- Catherine Zeta-Jones finished treatment [CDAN]
- Anna Paquin hates the paps [Celebslam]
- Lance Armstrong is gross [The Blemish]
- What is Barbara Palvin wearing? [Moe Jackson]
- This is Petra Nemcova? [SVC]
41 Responses to "Prince Harry, Prince Charles & Camilla celebrate the Queen's Diamond Jubilee"