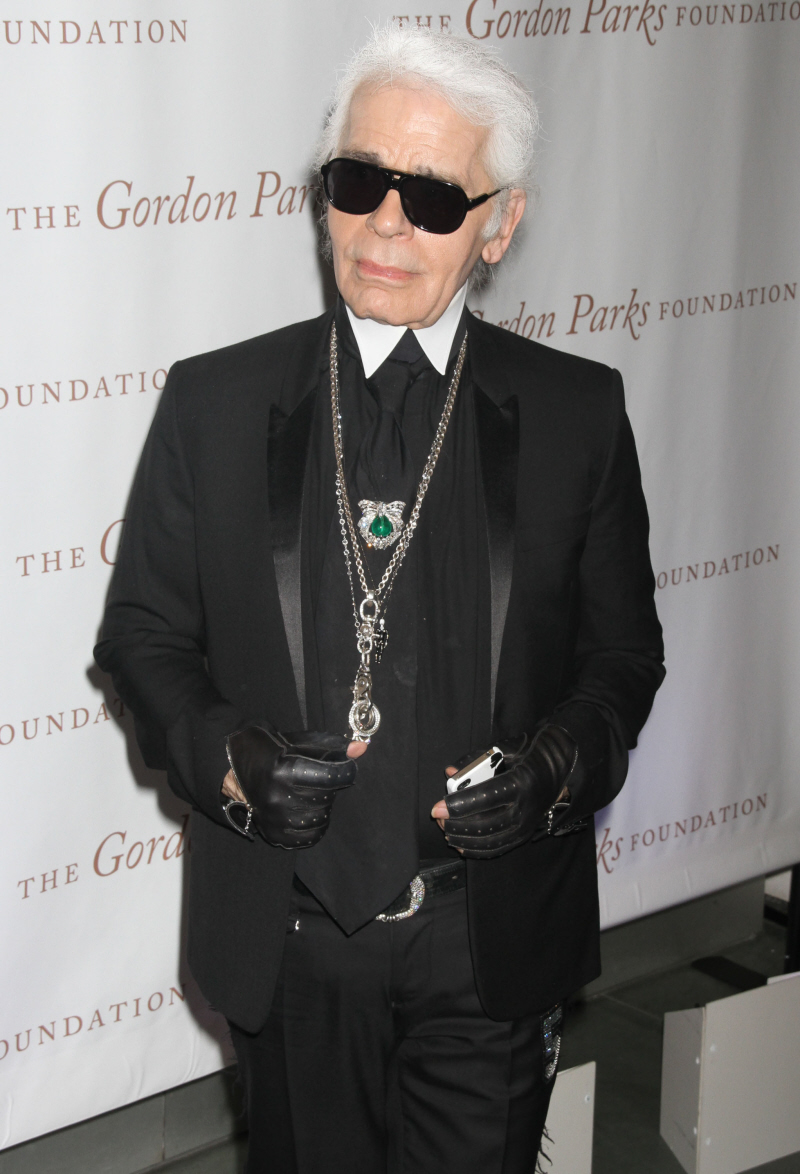 You knew Karl Lagerfeld was on Twitter, right? Most of his tweets are in French, but he posts a lot of photos and some of his sketches. And as it turns out, Karl is not unlike many of us (peasants). He takes photos of his cat, Choupette, and he posts them on Twitter. Choupette is a STAR! Choupette is a beauty! She is a diva. She lives large. And she can operate an iPad too. Prepare yourselves for the cutest thing in the world… here are two of Karl's photos of Choupette: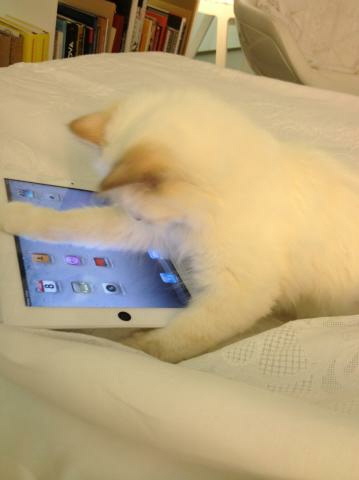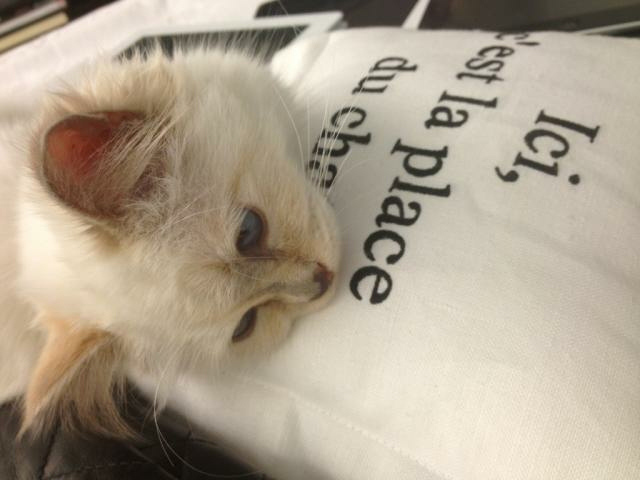 OMG. So cute. She's a Persian, by the way. Like Karl would fall in love with an alley cat!! Anyway, in a new interview with WWD, Karl talked about his kitty-love, saying:
'She has lunch and dinner with me on the table, with her own food. She doesn't touch my food. She doesn't want to eat on the floor. She sleeps under a pillow and she even knows how to use an iPad,' he told WWD.

And while he's away on business he revealed that he has recruited two personal maids to provide Choupette with round-the-clock care.

He added: 'She is beyond spoiled.'

Choupette was given to Lagerfeld by his French model muse Baptiste Giabiconi in January and she has since become his primary preoccupation. He even gets his maids to keep a diary of her moods, movements and eating patterns if he's not with her.

'In the nine months, we already have almost 600 pages… I think it could be funny to make a little book of Choupette's diary.'

But we won't be seeing Choupette fashioning custom-made Chanel wares anytime soon, as Lagerfeld described the act of humanising pets as 'circuslike'.

Last year while sat with former Vogue Paris editor-in-chief Carine Roitfeld for Interview's September issue, he said: 'If I were a woman, I would love to have lots of kids. But for men, I don't believe in it.'
[From The Mail]
Wait, he doesn't like anthropomorphizing animals? Then why did he teach his cat to use the iPad and why does he let her eat at the table? Karl should just own it – Choupette is his family. It's okay to treat your cat like your child. It's fine. Just own it.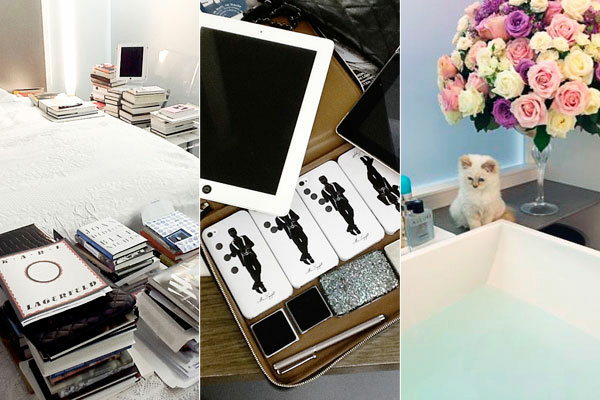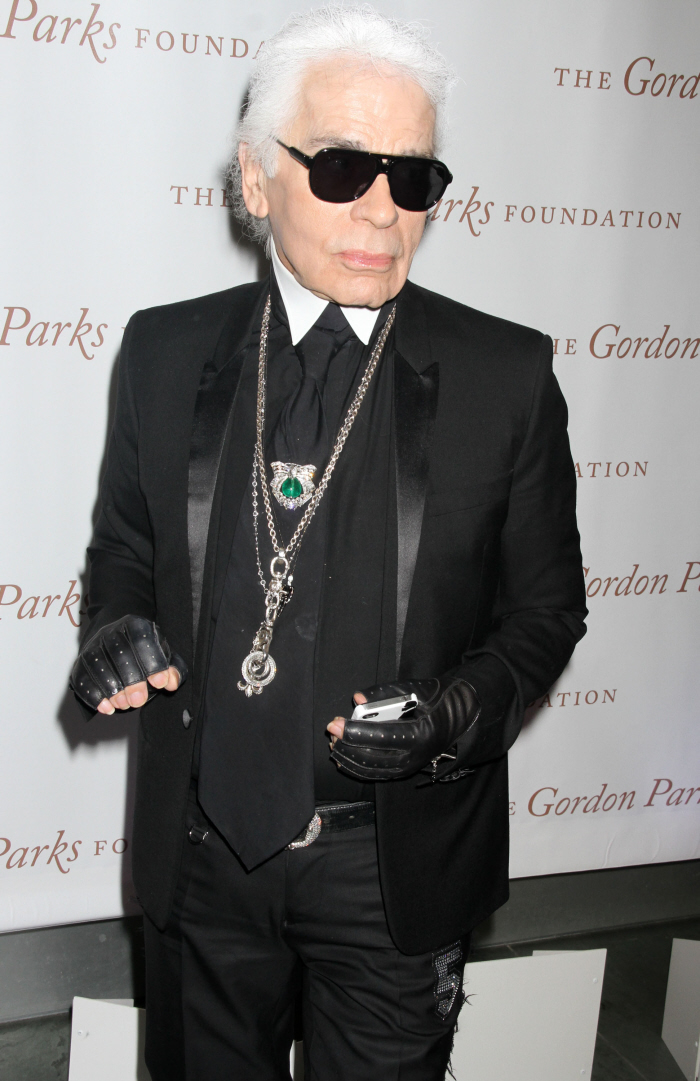 Photos of Karl Lagerfeld at the Gordon Parks Foundation Gala last night, courtesy of Fame/Flynet. Additional photos courtesy of Harper's Bazaar and Karl's Twitter.