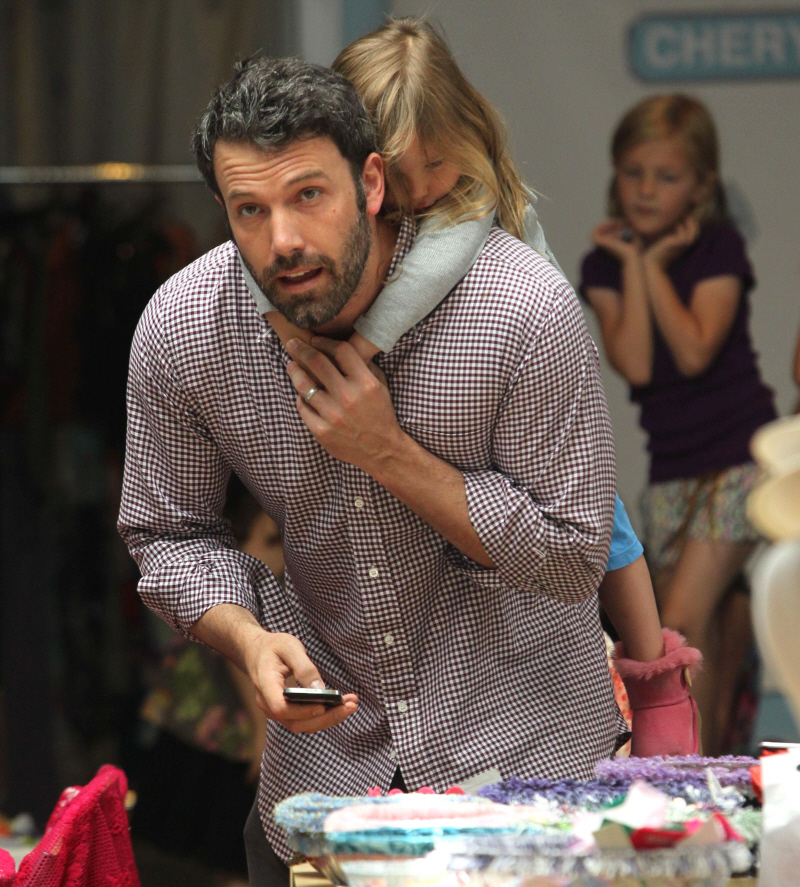 Sometimes when a celebrity dad talks about his kids, I'm able to get a perfect image of what the dude is like as a father. Whenever I think of Johnny Depp's parenting skills, the image I get is of Depp, on the floor, covered in pink scarves, giving voice to his daughter's Barbie dolls in some French chateau. When I think of Brad Pitt with his kids, I imagine Brad as overextended, exhausted, and trying to curl up and take a nap when he puts the twins down. And whenever I think of Ben Affleck with his kids, this is pretty much what it looks like. Ben being casually strangled by little arms, trying to do something on his phone, eyeing the paparazzi. Anyway, these are new photos of Ben, Violet and Seraphina at Cheryl Fudge's Fashion Camp. Yes, daddy took his girls to FASHION CAMP!
Ben Affleck is a dad on duty! In Santa Monica, Calif. on Sunday, the 39-year-old dapper dad of three enjoyed a day of girlie activities at Cheryl Fudge's Fashion Camp with Violet, 6, and Seraphina, 3; son Samuel, 4 months, stayed at home.

The trio got in some quality daddy-daughter time while putting together customized eco-friendly clothing ensembles in Fudge's California-based shop. Affleck made sure to document all the creative construction for mom, Jennifer Garner, who was also absent from the outing.

In addition to playing chaperone and photographer, the actor also stood in as transportation, giving little both Violet and Seraphina alternating piggyback rides.

With Father's Day just a week away, there's no doubting that Garner, 40, and their brood will have something special in store for the rock star dad. For Mother's Day, Affleck posted a video thanking both his mom and his wife, who he called "an incredible, spectacular, world-class mom."

It's no secret that he and the Odd Life of Timothy Green actress make quite the team. In April, Garner accepted the Female Star of the Year award at CinemaCon, despite her mom telling her that she's always "breastfeeding or running a car pool — not acting!"

Garner's response to her mom's words: "I said it's not all about the now, it's things you've done in the past or in the future, and she was like, 'Honey, you have a weird job.'"
I wonder if Ben is just biding his time until his son gets old enough so they can do "boy things" together. Red Sox games, T-ball, etc. I know Violet is a little athlete too – hopefully, Ben and Jennifer aren't entrenched in old-fashioned gender roles for their kids. Meaning that I hope Ben takes his girls to baseball games too, and not just to FASHION CAMP! But these are cute photos – I don't think I ever realized that Seraphina is a little badass. Look at her outfit!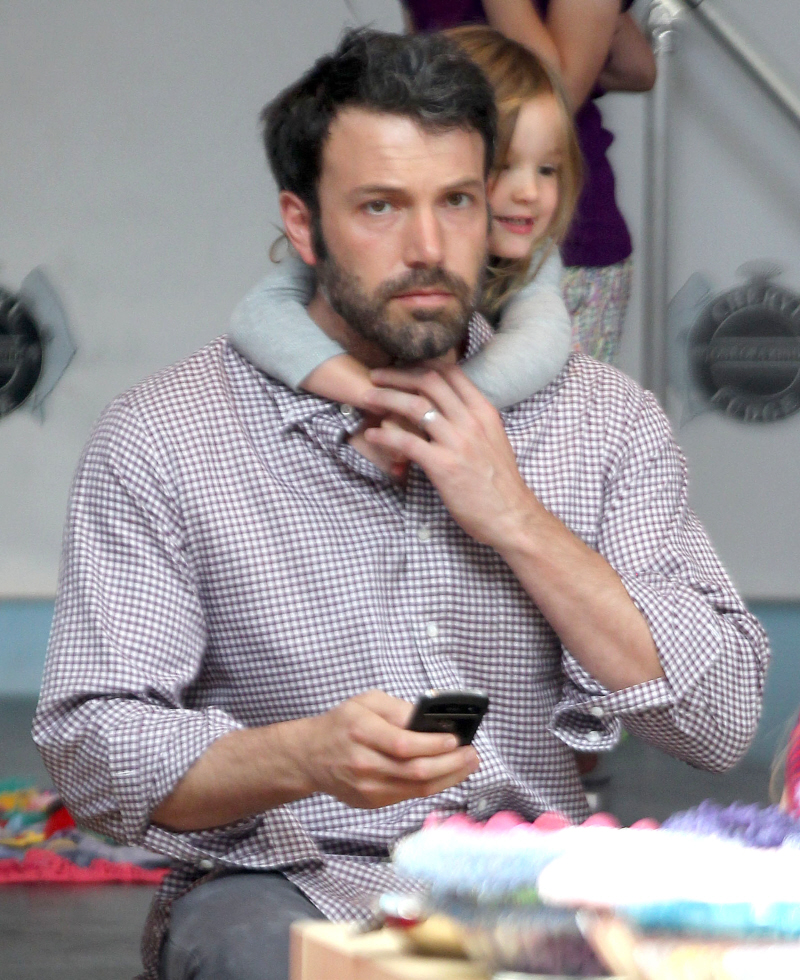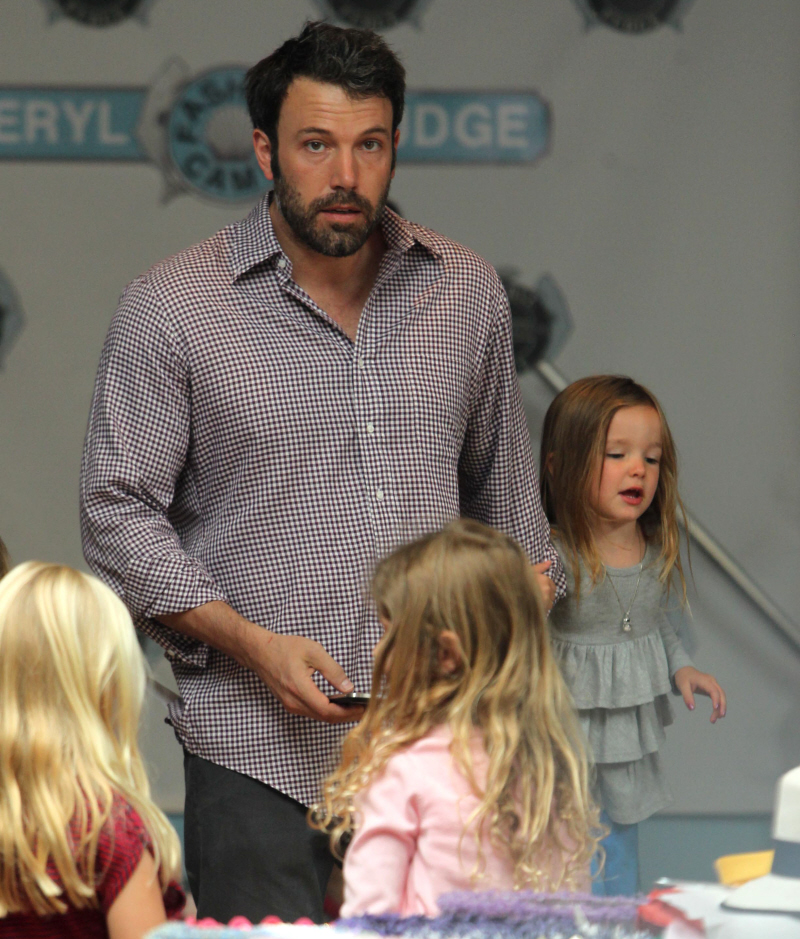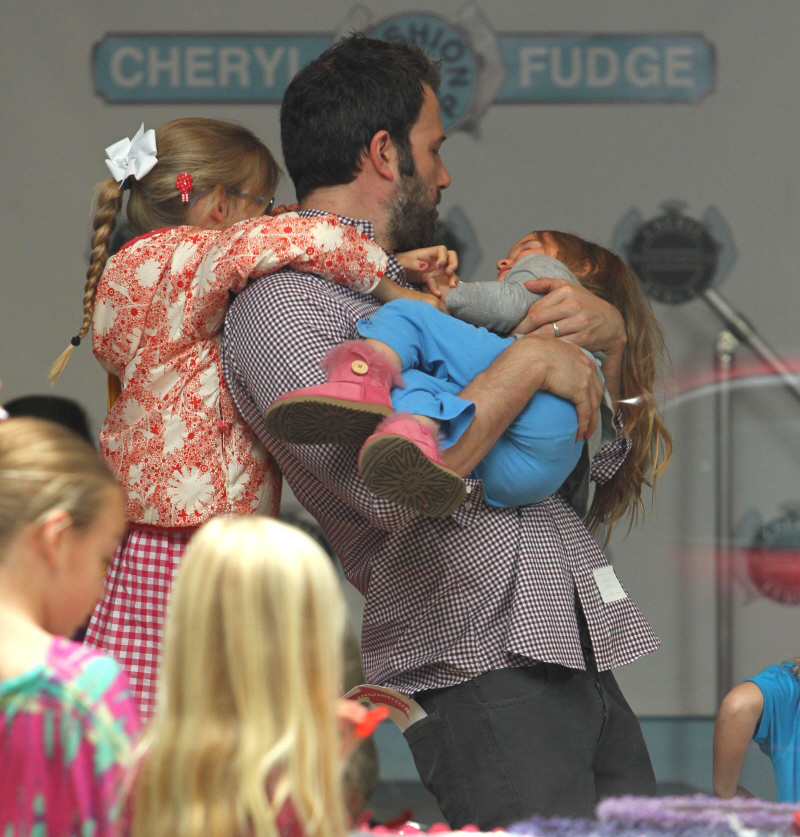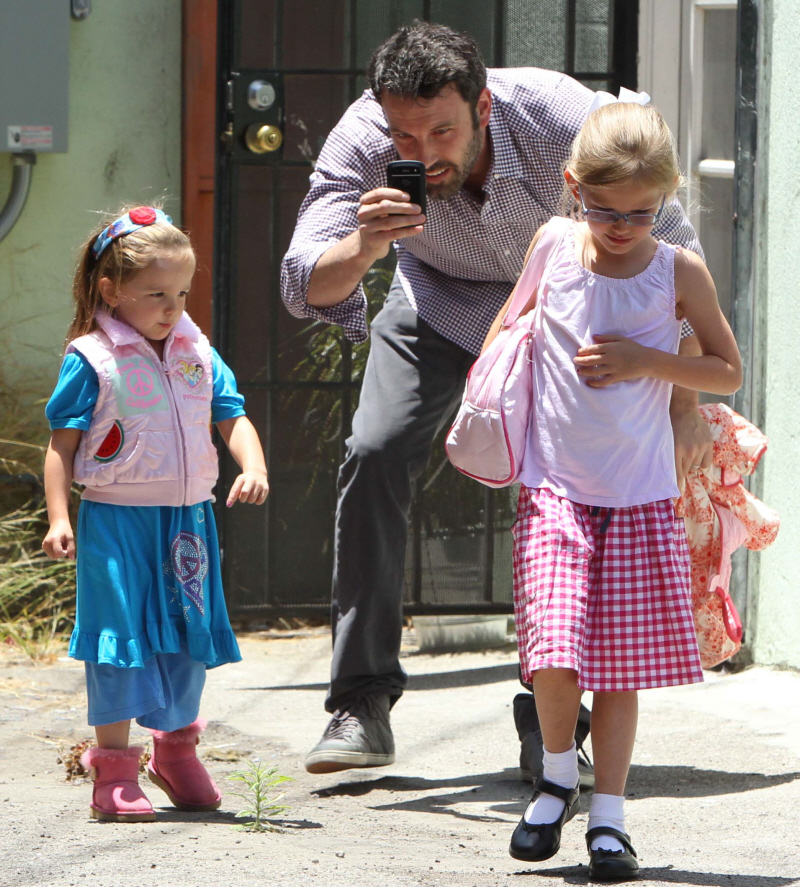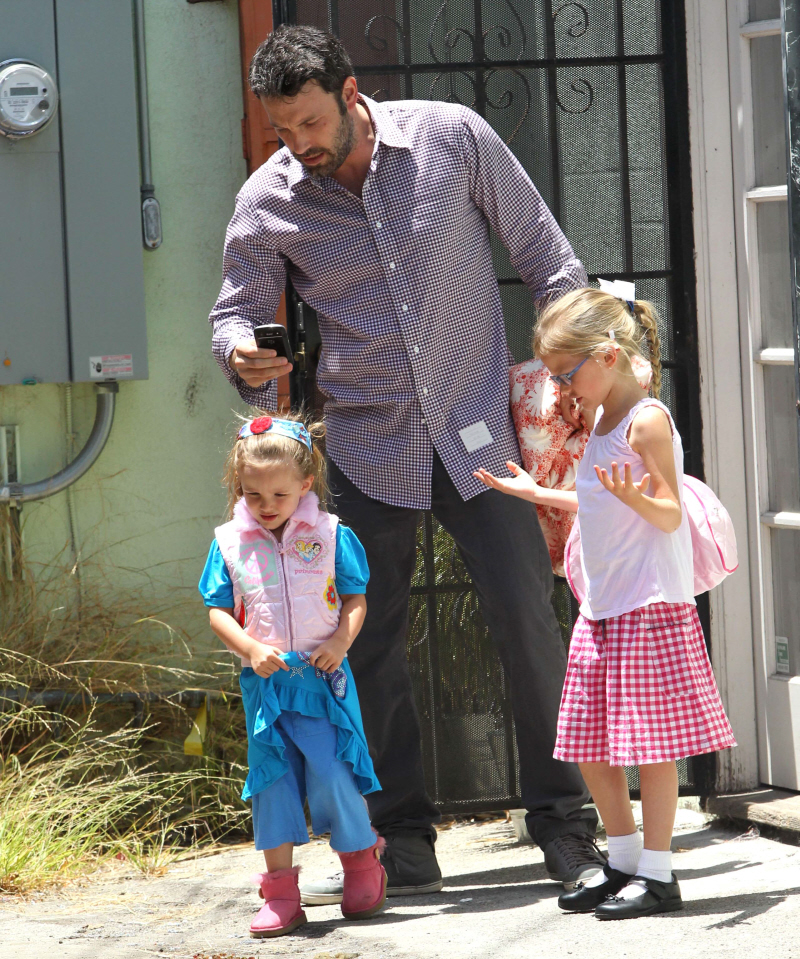 Photos courtesy of Fame/Flynet.