Miley Cyrus shows off her gluten-free Pilates body in a corset: too thin or just fine?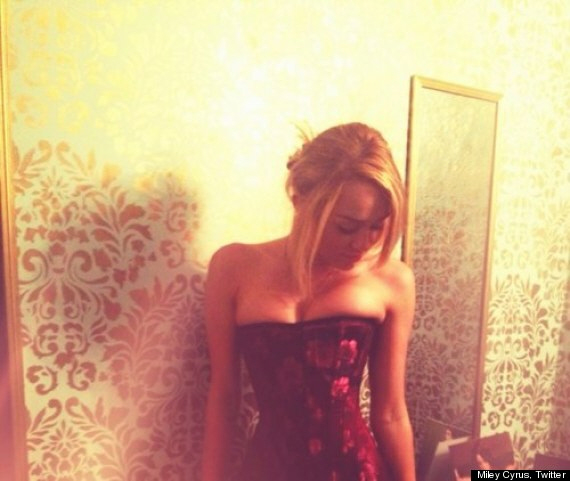 This is a photo Miley Cyrus tweeted and then deleted (I can't find it on her feed). Yeah… when I was 16 years old, I was obsessed with corsetry too. You can have a lot of fun with that stuff when you're young and thin. Nowadays, I have to talk myself into even looking at Spanx because I know all of that shape wear stuff is so uncomfortable. Control-top pantyhose is my limit.
So, do we need to have a conversation about Miley's really slender figure? I've said before that I kind of envy her life these days – she spends her days going to Pilates classes, getting high and having sex with her hot fiancé. But in the corset photo, and the photos of Miley shopping in New Orleans (below), you can really see how much weight she's lost over the past few months. I'm not going to get all judgy – after all, we do know she's been exercising a lot and she went gluten-free. And she still has her teenage metabolism. Maybe her weight loss is healthy. I don't know though… personally, I'd like to see her gain some weight back. She looks so friggin' tiny.
Meanwhile, just days after Miley announced her engagement to Liam Hemsworth, Miley's big brother Trace Cyrus announced that he and Brenda Song have called off their engagement. Brenda and Trace's relationship over the past year has been kind of sketchy – first, they announced their pregnancy, and then Brenda's mom claimed Brenda was never pregnant, and then Brenda and Trace got engaged… it was all a big mess. Trace released a statement: "Brenda and I have decided to go our separate ways. We split up a couple of months ago. We will continue to focus on our careers. I wish Brenda the best and much success in the future. I hope everyone can respect our privacy about this situation." Poor Trace. Ten bucks says Brenda dumped him.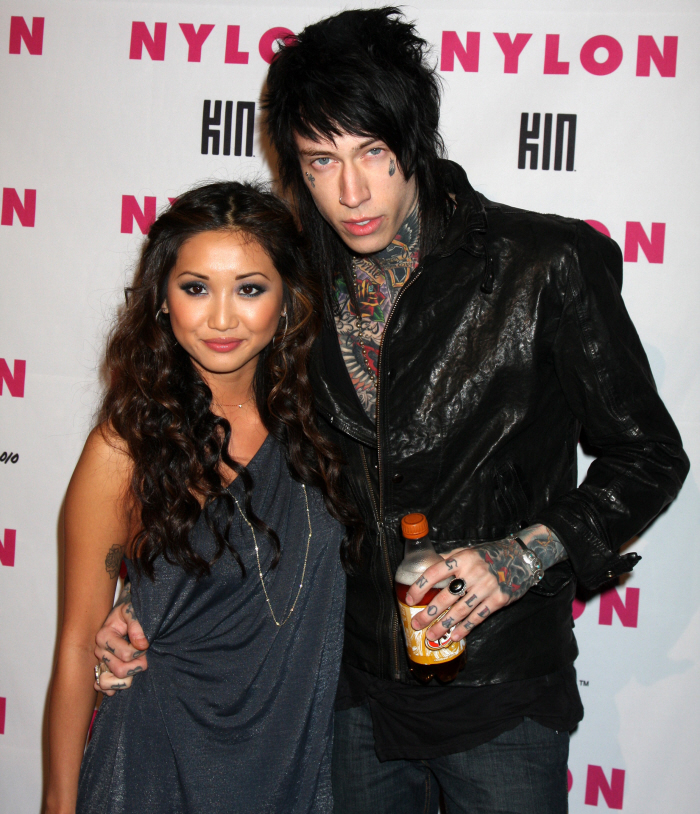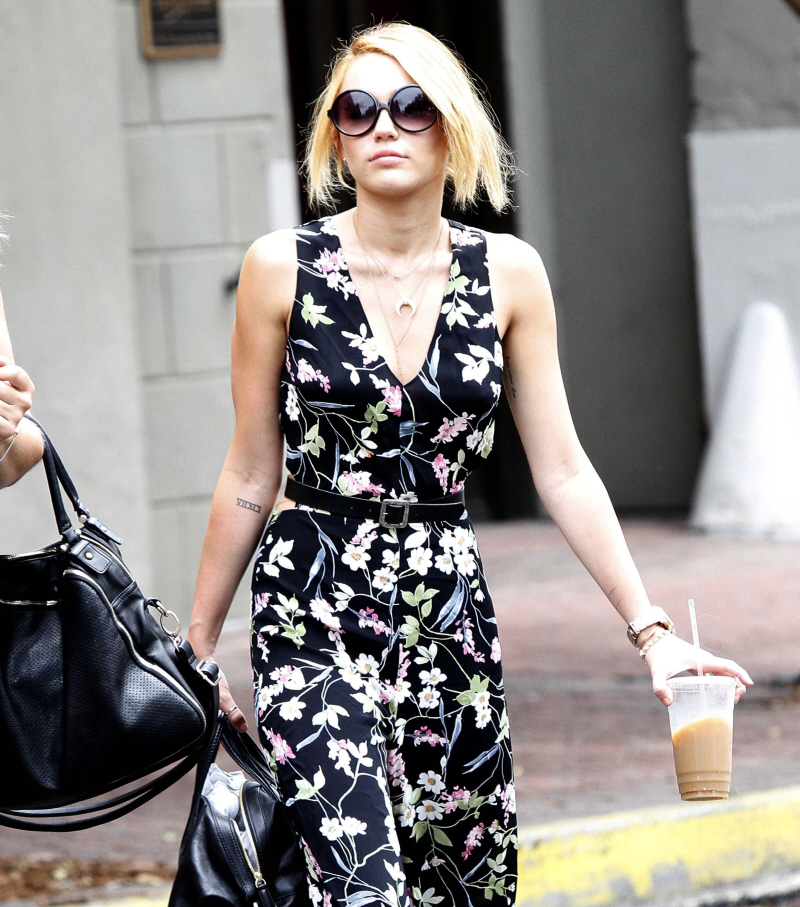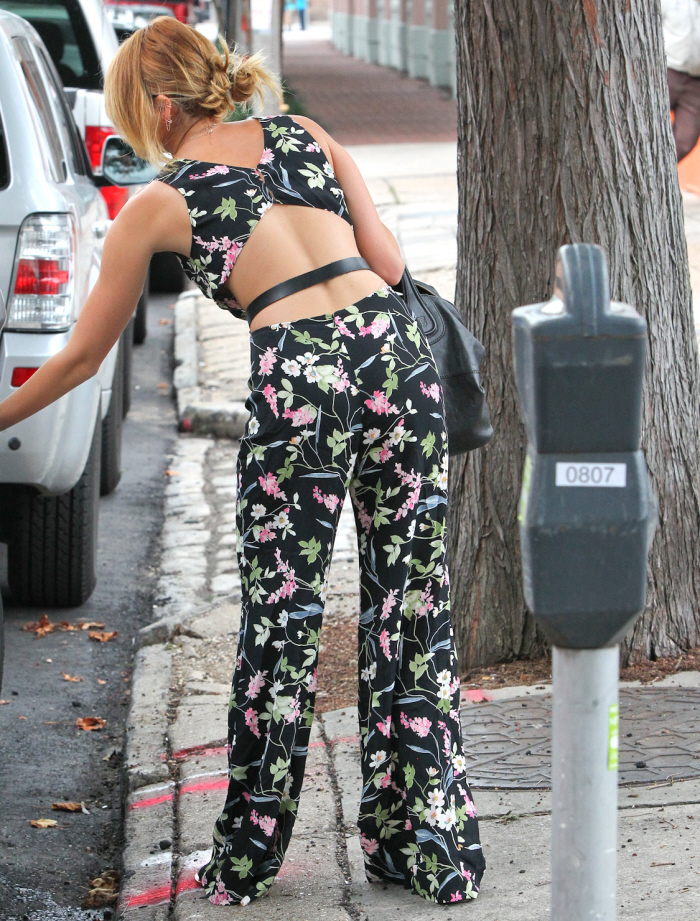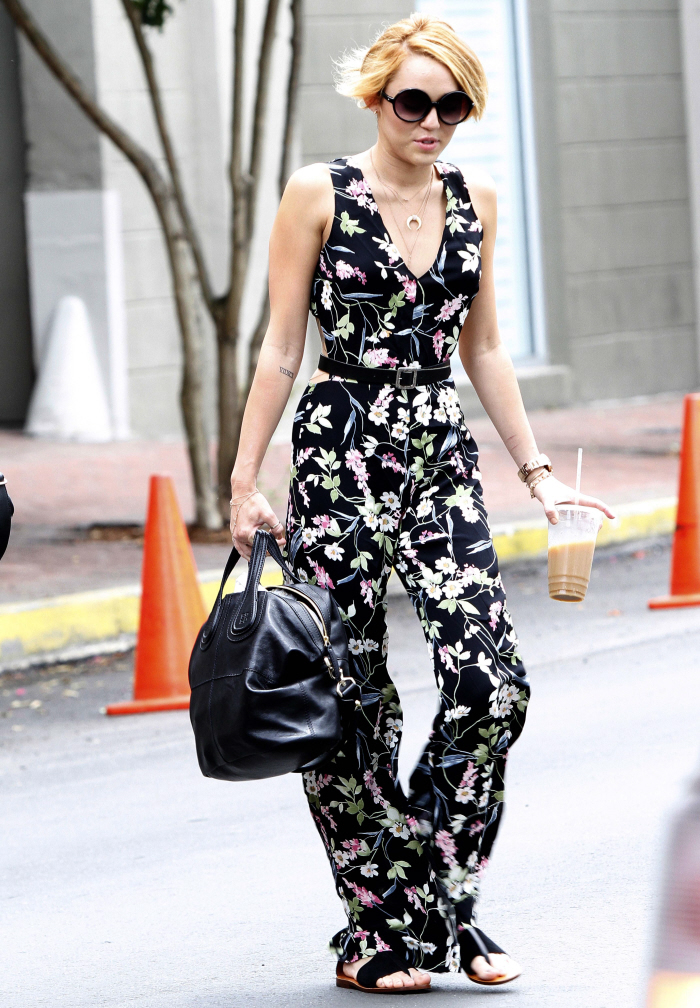 Photos courtesy of WENN, Fame/Flynet.
Written by Kaiser

Posted in Miley Cyrus, Trace Cyrus, Weight Loss

- Zach Galifianakis is awesome [Buzzfeed]
- Prince at the Billboard Music Awards [D-Listed]
- Bieber's Billboard look [Go Fug Yourself]
- Married to Medicine recap [Reality Tea]
- Celebrity first marriages [Pajiba]
- The last Mad Men baffled a lot of people [Lainey]
- Karolina Kurkova's crazy hot dress [Moe Jackson]
- Jennifer Garner on set [Popsugar]
- Kitten vs. Lizard [CDAN]
- Doetzen Kroes' great butt [Celebslam]
- Shameless star Jeremy Allen White [OMG Blog]
- RIP Ray Manzarek [Bossip]
83 Responses to "Miley Cyrus shows off her gluten-free Pilates body in a corset: too thin or just fine?"