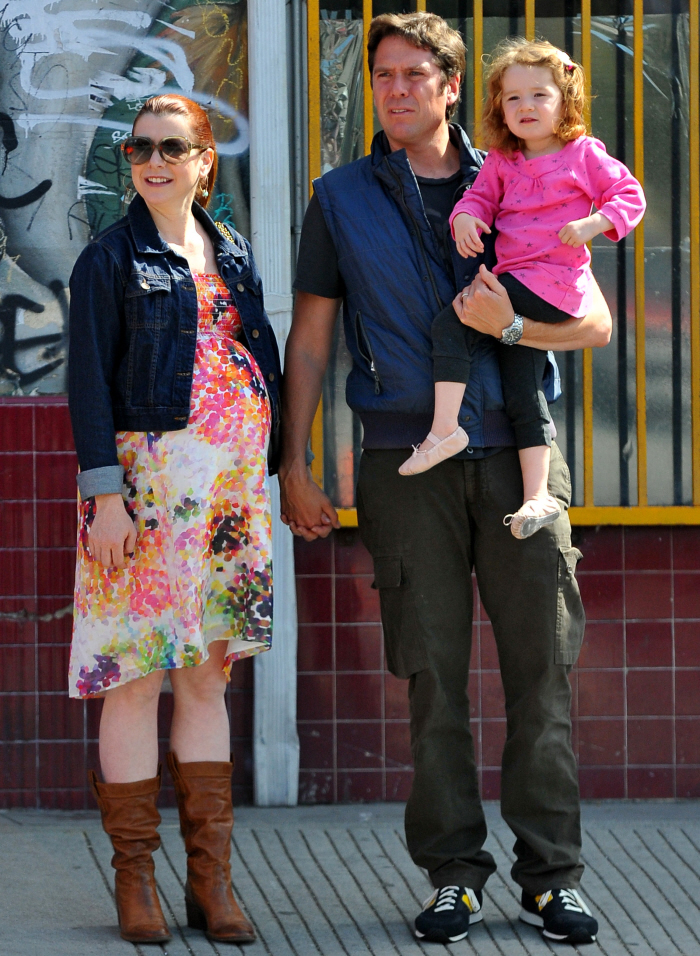 I've barely followed Alyson Hannigan's second pregnancy. It's sort of like Kourtney Kardashian's second pregnancy – I always forgot about it until I saw new photos of their bumps, and every single time I was like, "Oh, right. She's preggo." No disrespect to Alyson – I like her just fine, and I think she's cute and talented. But I just haven't been paying attention. Anyway, Alyson and her husband Alexis Denisof welcomed their second daughter on May 23rd. And they announced it on June 12…? Weird. You would think that one tabloid or another would have gotten a scoop on the birth before the announcement three weeks later…?
Welcome to Hollywood, Keeva! Alyson Hannigan and husband Alexis Denisof welcomed their second daughter, Keeva Jane Denisof, May 23, her rep tells Us Weekly exclusively.

Little Keeva joins big sister Satyana, 3. "They are all doing well," the rep adds. Us was first to break news of Hannigan's second pregnancy in mid-December.

Last month, the How I Met Your Mother actress, 38, was among the many Hollywood moms congratulating (via Twitter) Jessica Simpson on the birth of her daughter Maxwell Drew. Joked Hannigan: "Does this mean I now have the biggest bump?" (The star also cracked that people assumed she was "ready to pop" as early as April.)

The Buffy the Vampire Slayer alum wed Denisof, 46 (who starred on Buffy spinoff Angel) in October 2003.

"[Being a mother] has changed me in every way because my life is so much greater," Hannigan told Us in May 2010. "It filled a void I never knew was there — it's the most amazing experience of my life. I just feel so blessed to get to be on this journey, to be a mommy. [Satyana] is just the greatest baby."
What do you think of the name Keeva? I kind of like it, although it already sounds like a nickname rather than a proper name. Isn't "Akiva" a popular boy's name these days? I feel like I keep reading about boys named Akiva. I just looked it up – Keeva is the girls' variation of Akiva. That makes sense. And "Keeva Jane" sounds nice together. It's cute and unusual, but it's not "WTF? Why did they do that to an innocent baby?" I do think the name Satyana borders on "WTF?" though.
Anyway, congrats to Alyson, Alexis and big sister Satyana!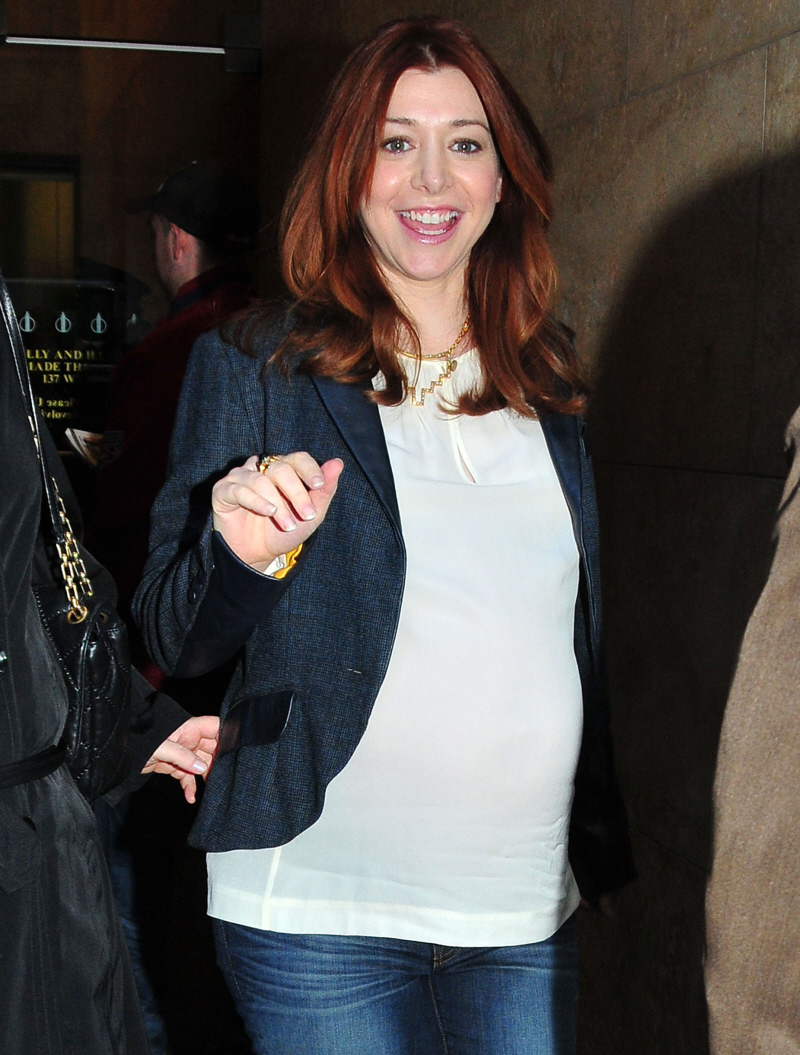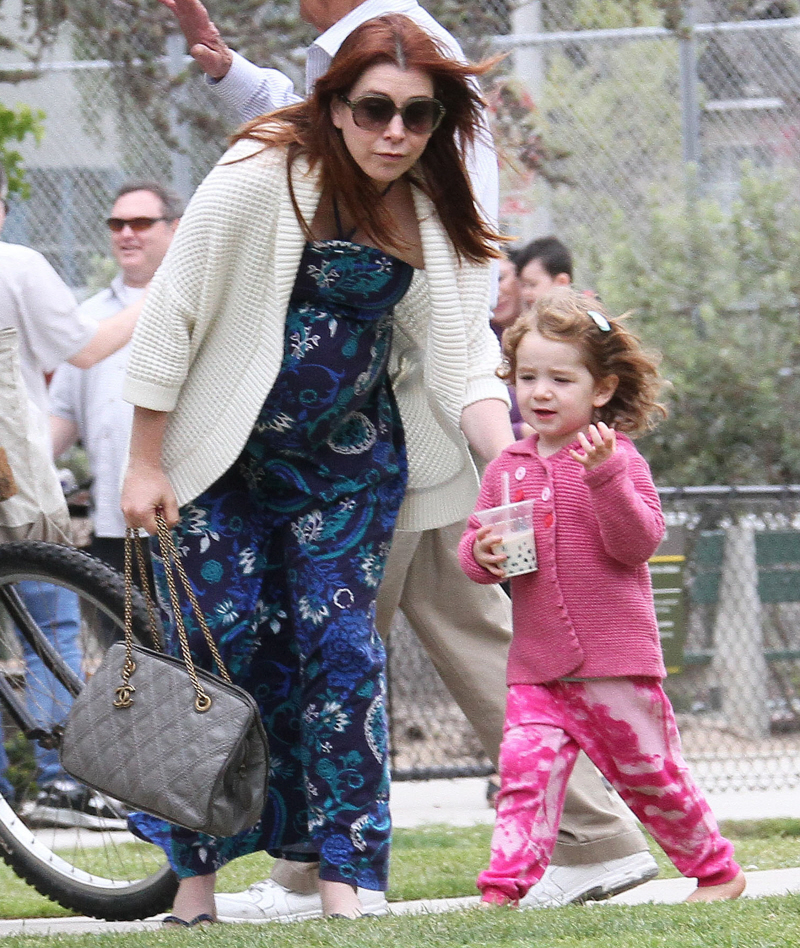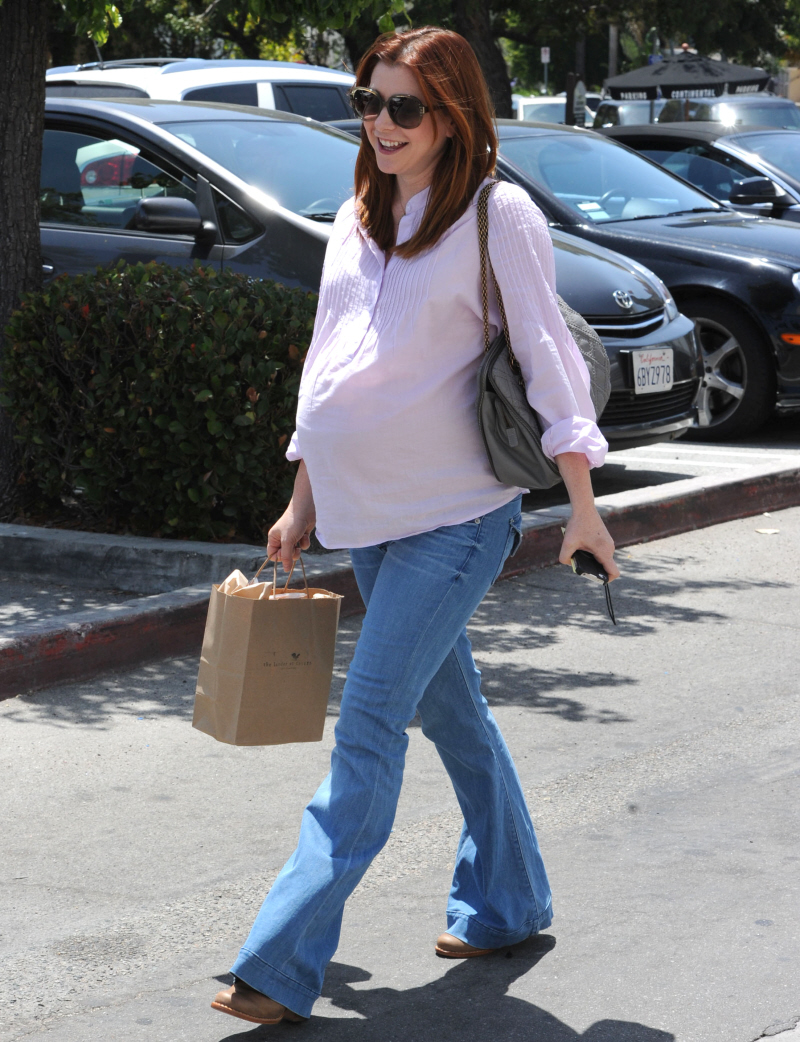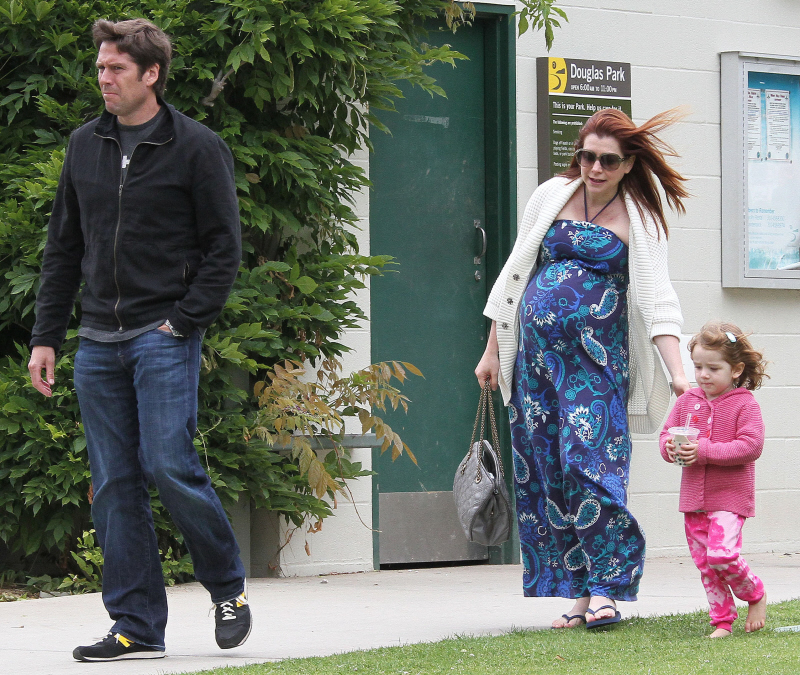 Photos courtesy of WENN, Fame/Flynet.