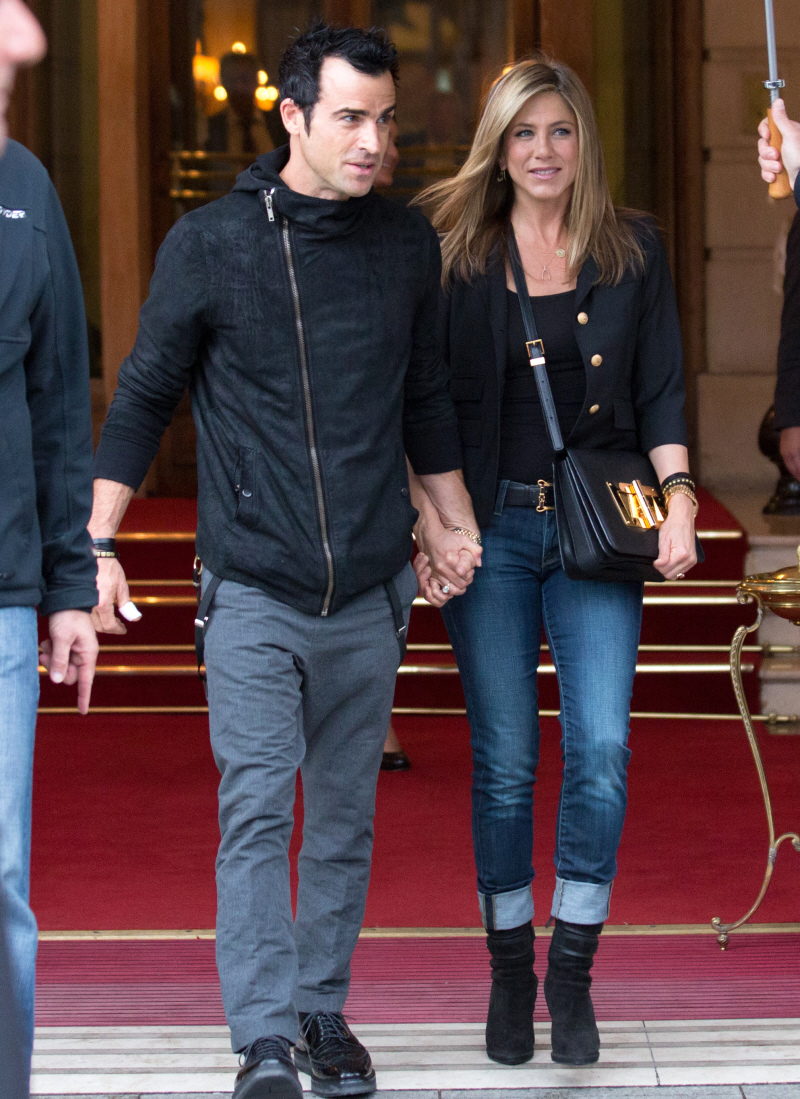 These are some new photos of Jennifer Aniston and Justin Theroux leaving the Ritz Hotel in Paris yesterday. The Ritz… owned by Mohammed al Fayed, correct? The same hotel Princess Diana was in before she and Dodi left to escape the paparazzi storm? Bad mojo. But it looks like Aniston and Theroux are just fine there – they even did this photo-op without their sunglasses. We can see their eyes!! Praise it. I'm thankful that Jennifer found a pair of jeans that don't make her look so stub-legged and paunchy – these jeans make her look very slim and leggy. She spends so much time on her figure, and all too often her casual styles don't do much to show it off. And Justin has put away the leather pants and skinny jeans too. HUZZAH. They look really nice and cute together. WANDERLUST ON DVD. Go see Rock of Ages too.
An "onlooker" who saw JustJen at de Gaulle airport said, "They were hugging and kissing as much as possible… They got airline priority to get through customs and security, but were in no hurry. They were just so happy to be together and starting a visit to Paris as a couple." And of course, one of Aniston's unnamed friends told Us Weekly, "Their relationship is completely different than any of her other ones. Everything about Justin feels right." I tend to believe it, although I should point out that Aniston's unnamed friends always say that kind of crap about whoever she's dating ("dating").
Meanwhile, you should definitely check out this interview Justin gave to Extra on the red carpet of the Rock of Ages premiere. Justin fields some questions about his relationship with Jennifer, and he says "I'm very happy… I could not be happier." He also says – I think – that he would "love" to work with Jennifer again. And then, of course, Justin says: "I always go to bed thinking I'm the luckiest guy in the world." Aw.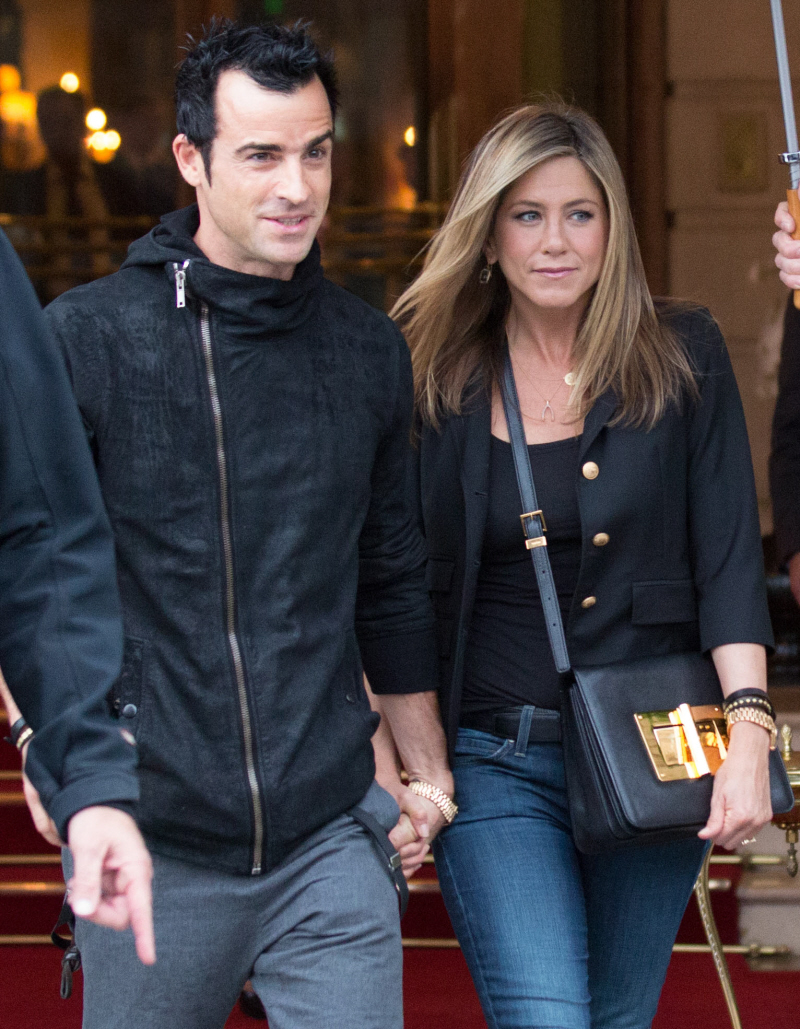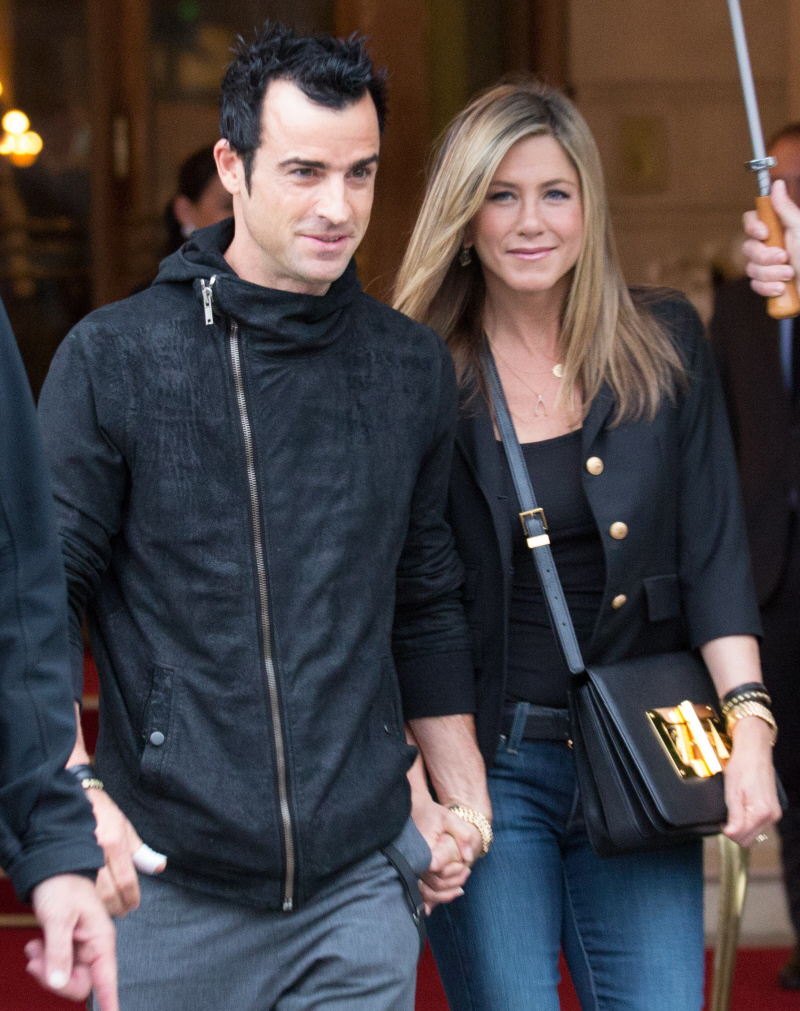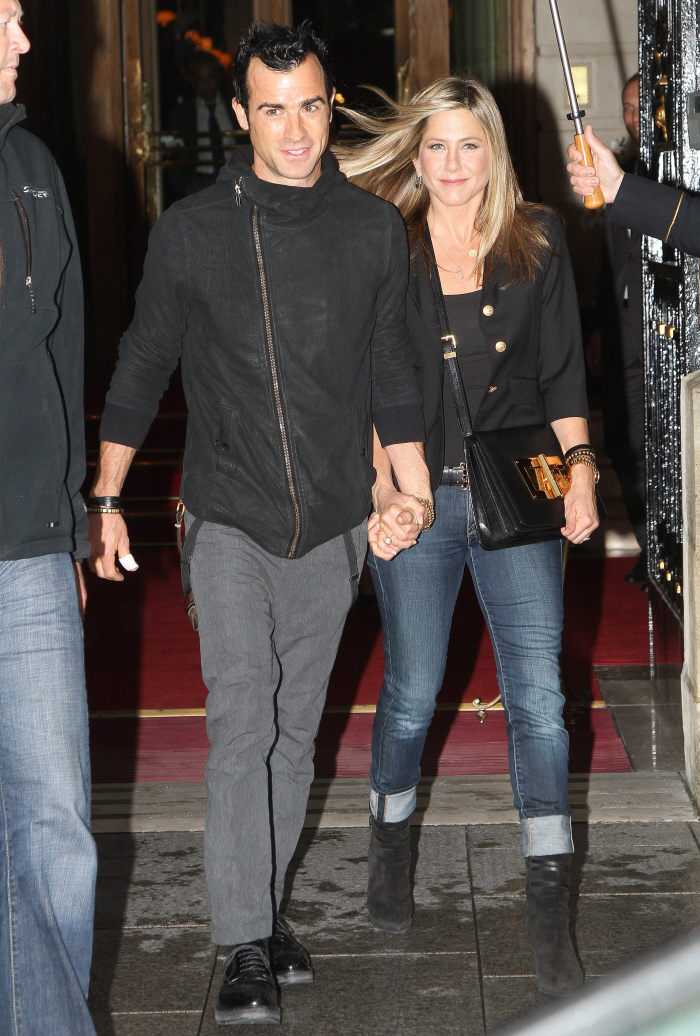 Here are some days-old photos of JustJen at the airport – her jeans sucked here.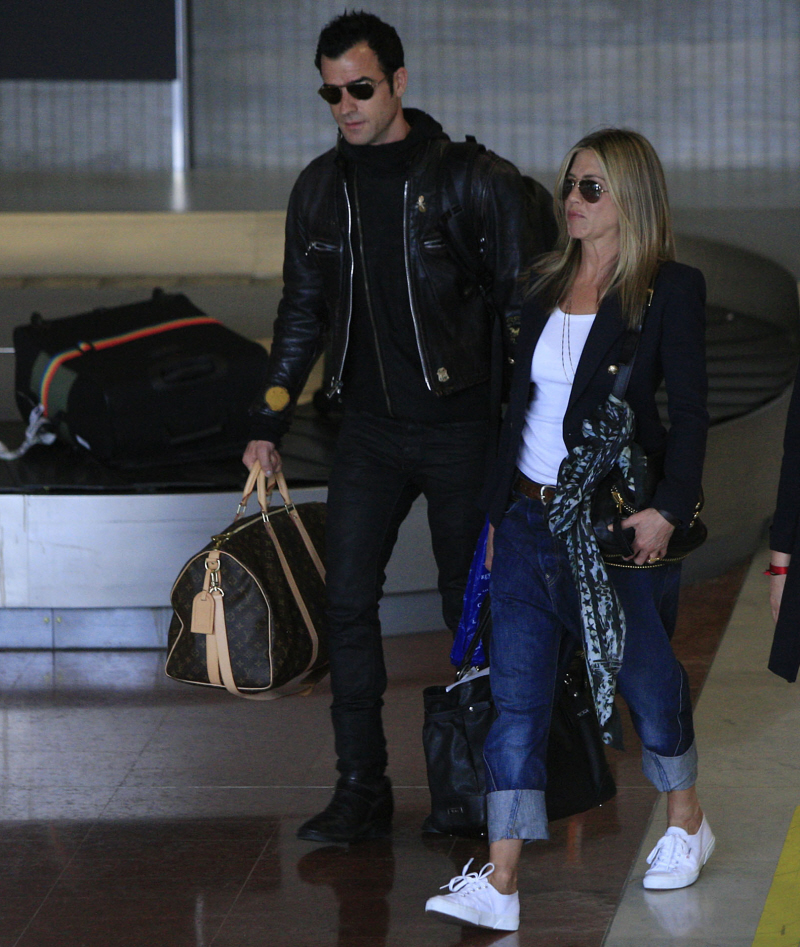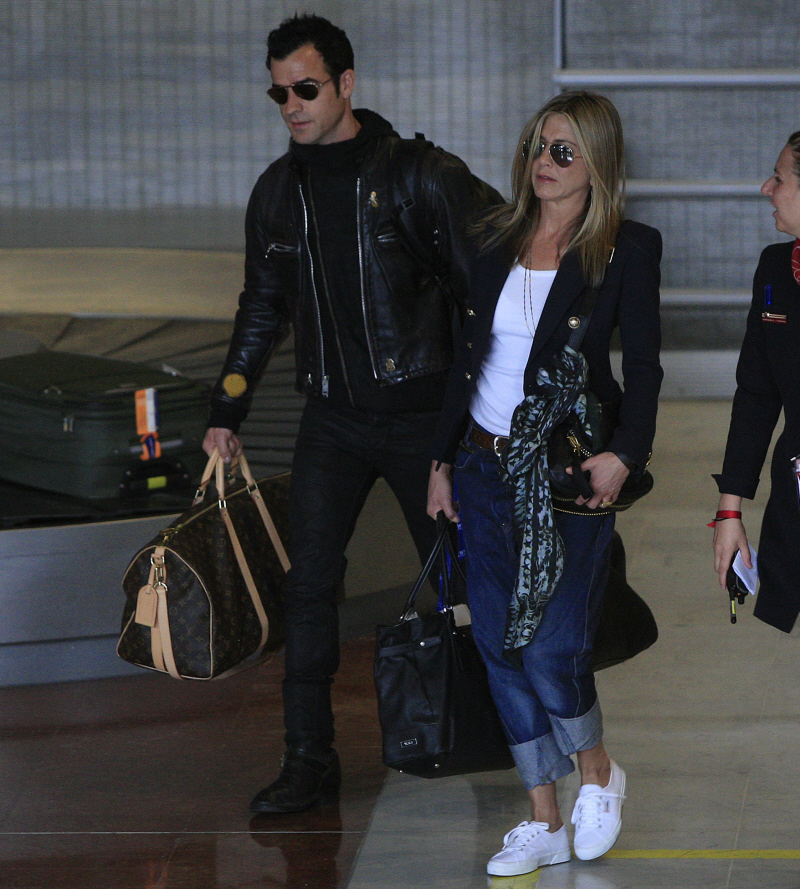 Photos courtesy of Fame/Flynet and WENN.