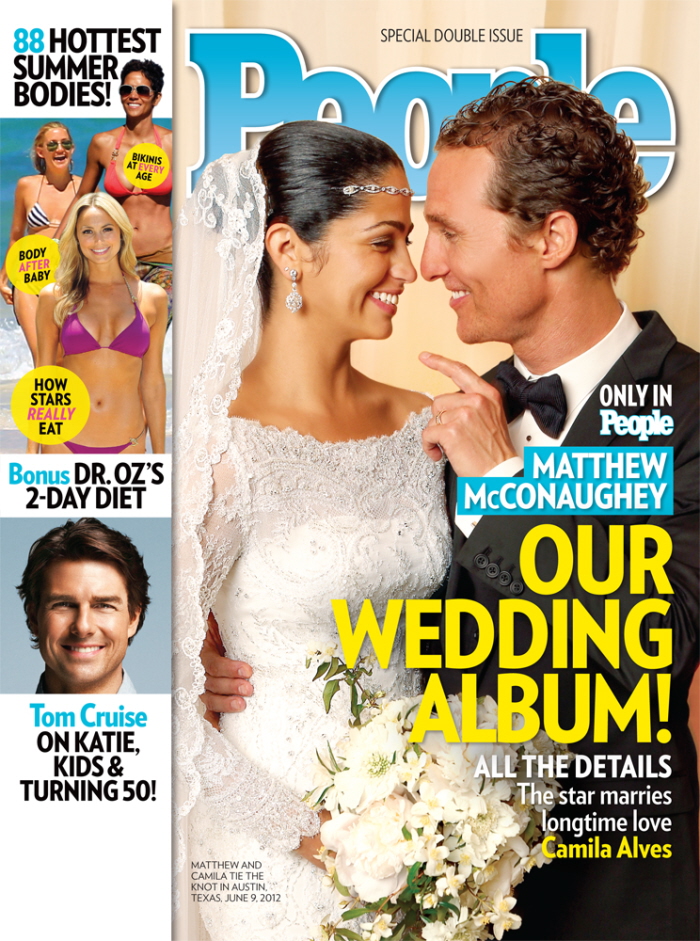 As predicted, People Magazine has the exclusive photos from Matthew McConaughey and Camila Alves's weekend wedding. First thoughts, in no particular order:
1. OMG Matthew's hairline is even worse in profile.
2. Camila's dress is pretty, although it seems kind of fussy for a down-home Texas wedding.
3. Camila is taking style tips from Cleopatra Keys, right? And Kim Kardashian! Why is forehead jewelry – for your WEDDING, no less – such a "thing" these days?
4. Why is Matthew pointing at Camila's chin? It looks like he's about pick something out of her teeth.
Anyway, it's cute. Matthew reported wore a D&G tux (he's the face of D&G's cologne), and I like Camila's wedding dress more than that Chanel monstrosity that Drew Barrymore wore. Apparently, Camila's dress was handmade by her "favorite Brazilian designer". Here's more from People Magazine:
How's this for wedded bliss? Matthew McConaughey and his bride Camila Alves are the portrait of happiness in photos from their June 9 at-home wedding in Austin, Texas.

"We decided to embrace the ritual of marriage as an opportunity and adventure we'll take together," McConaughey, 42, tells PEOPLE in this week's cover story, which features exclusive photos and details from the couple's big day.

The pair welcomed around 120 guests – including Reese Witherspoon, Kenny Chesney and Woody Harrelson – for a three-day extravaganza of summer fun surrounding the nuptials.

The ceremony was especially meaningful for the pair's children, Levi, who turns 4 in July, and Vida, 2½, who served as ring bearer and flower girl at the Catholic ceremony.

Says Camila, 29: "Somehow they both seem to understand what we are doing on a spiritual level."

For Matthew and Camila's exclusive wedding album – from the bride's hand-stitched (and blessed!) dress to the couple's dance floor moves – pick up this week's issue of PEOPLE, on newsstands Friday
Oh, it was a Catholic ceremony? I would imagine that's all Camila – or was Matthew raised in the church too? No idea. Anyway, it's all very nice. I would have chosen a full-frontal view for the cover, but maybe that's because I'm still recovering from Matthew's hairline and dinosaur arm looking like he's about to jab Camila in the face.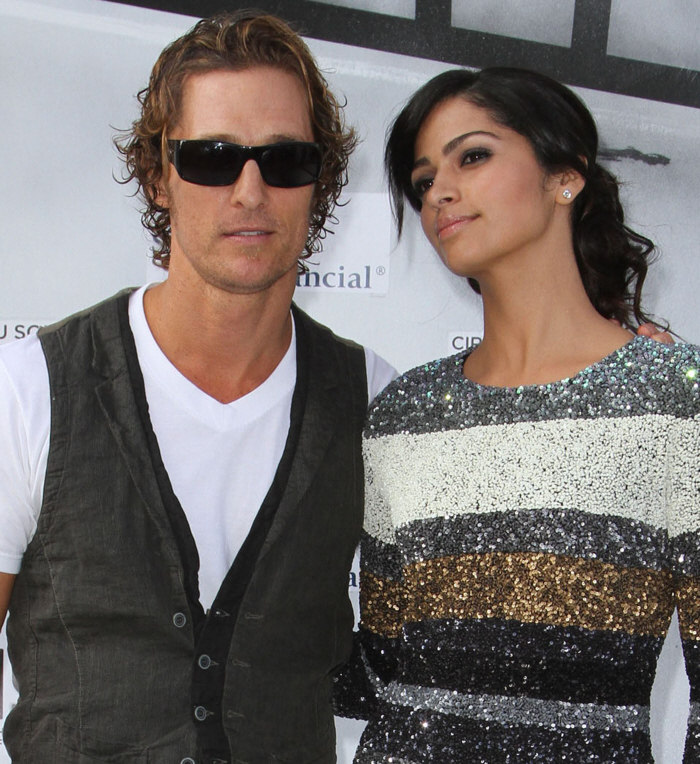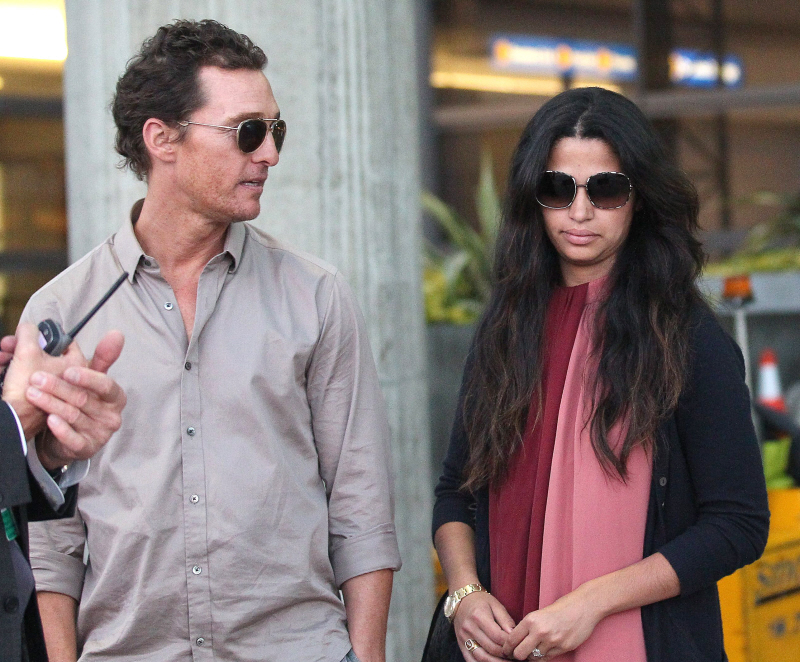 Cover courtesy of People Magazine, additional photos by WENN.