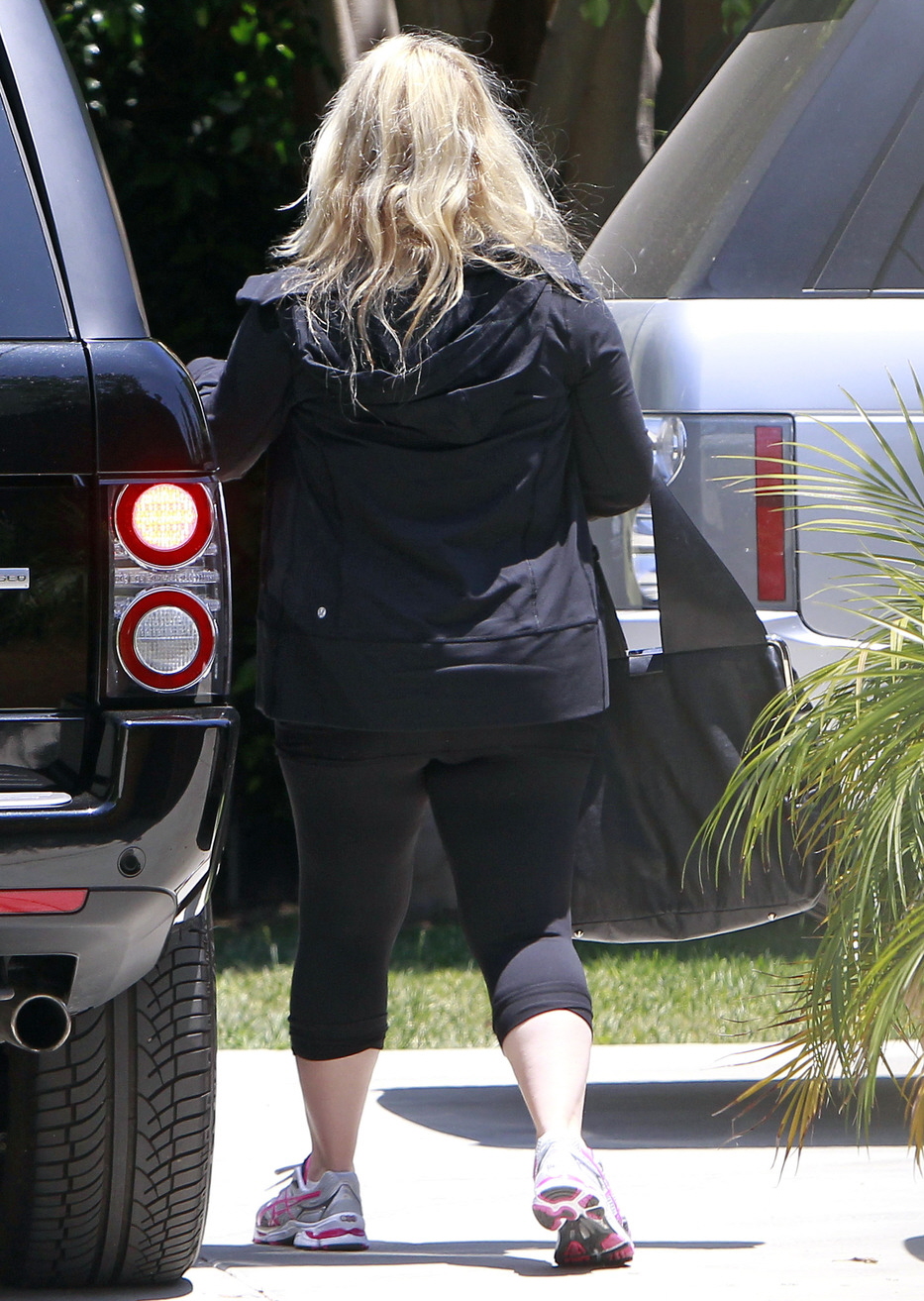 The fact that I'm covering this "story" kind of pisses me off, but I have no one to blame but myself. I saw the photos of Jessica Simpson in stretchy yoga Capri pants two nights ago, but I said to myself, "No. I'm not going to cover it. Jessica deserves to be lovingly mocked by someone who adores her, but she doesn't deserve to be criticized and yelled at for wearing workout pants WHILE SHE'S WORKING OUT." But now everyone is covering it, so I might as well go off on a full-tilt RANT: don't make fun of Jessica. Please. Thank you. You can only see her from behind in the full-body shots, and God knows, being photographed from the back is not the ideal position for many, many women – including me. I don't want to know what I look like from behind, and I haven't even birthed out a baby. I think Jessica looks fine.
She reportedly gained something like 80 pounds while pregnant, and considering she just gave birth on May 1st, I'm honestly surprised that she's standing upright, much less making all of these trips to the gym. I really don't think Jessica should be criticized for anything regarding these photos – she gained a lot of weight while pregnant, she's already working hard to take it off, and she's wearing stretchy pants for her gym trip. AND? I like the fact that we're witnessing a celebrity woman putting in the time and hard work of losing weight, as opposed to all of those celebrities who go back to their pre-pregnancy figures in three weeks' time. I relate to Jessica. So sue me. I just don't think Jess should be getting it coming and going, you know? You can't yell about how "fat" she is AND make fun of her for working out.
I guess I should mention that Star Magazine (via Jezebel) claims that Jessica hasn't been fully committed to getting healthy. A source tells the mag that Jessica's "shelves are still stocked with potato chips, frozen pizzas and cookies." Maybe that stuff is left over from her pregnancy, though? Also, Star claims that Eric Johnson is "getting turned off by her rolls of fat and triple chin." For God's sake.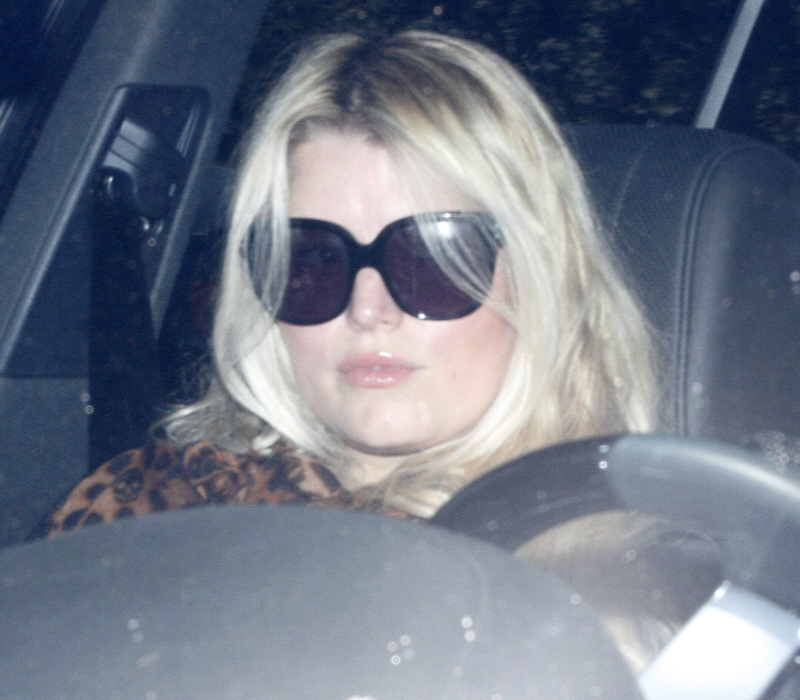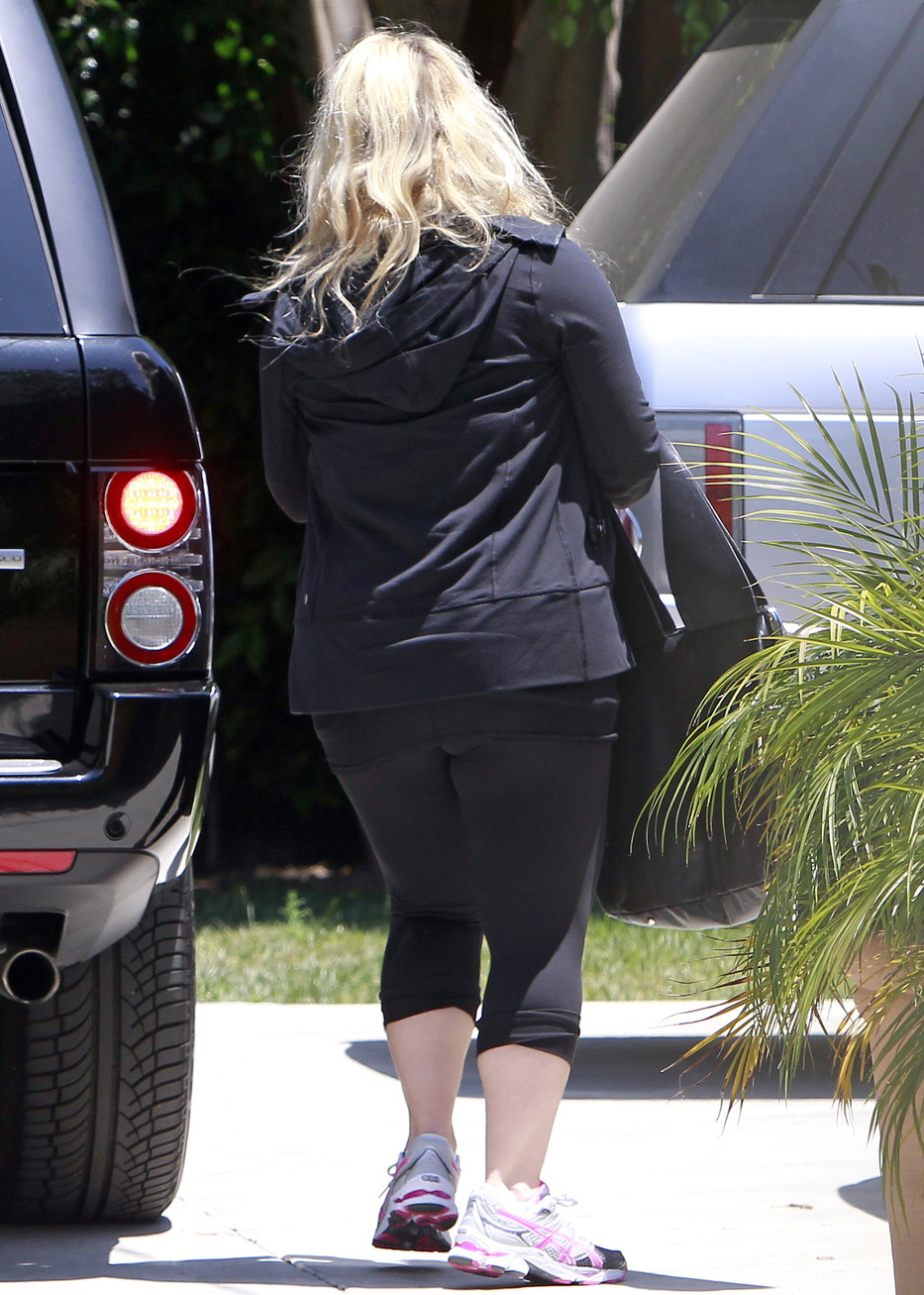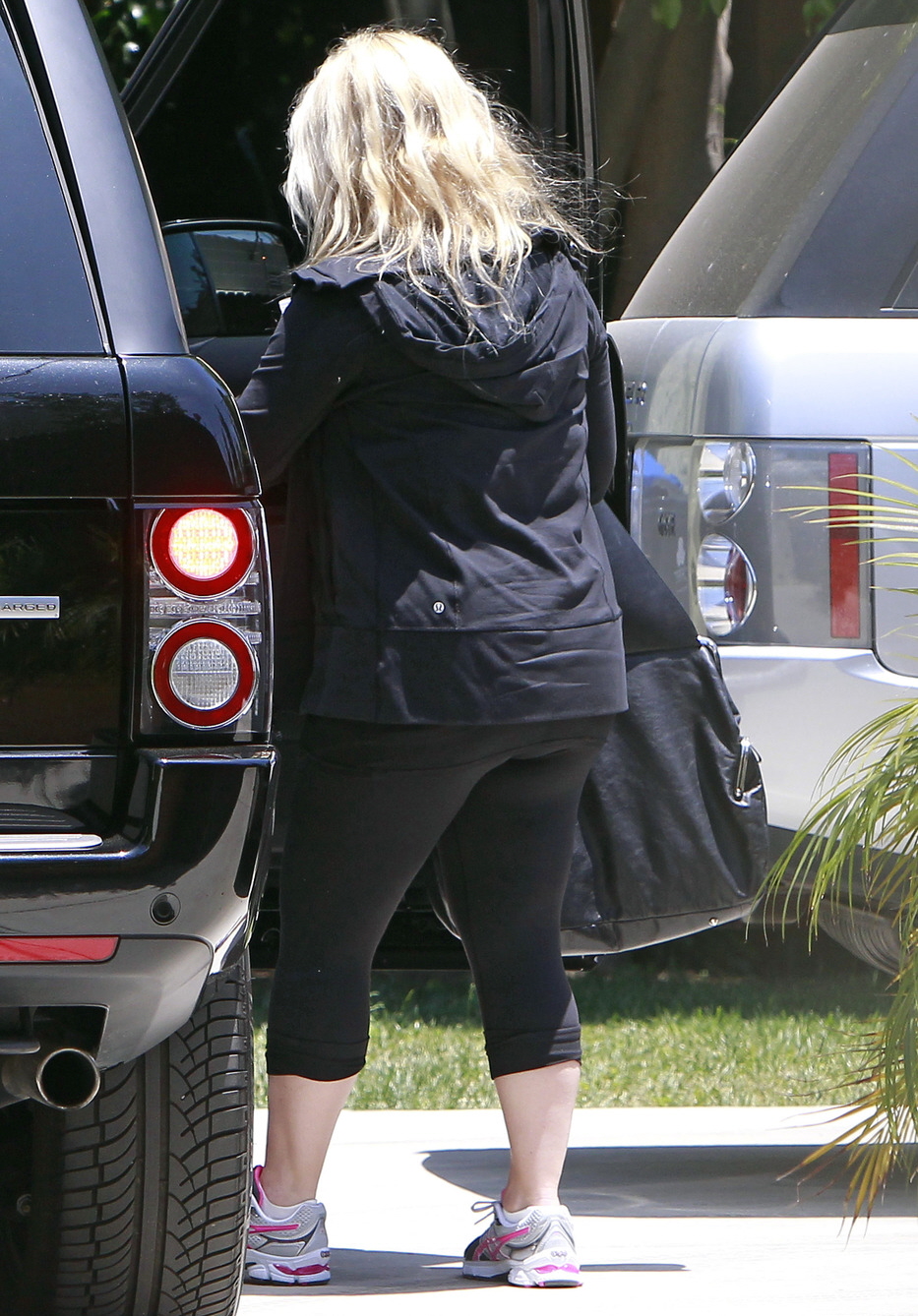 Photos courtesy of WENN, Pacific Coast News, Fame/Flynet.