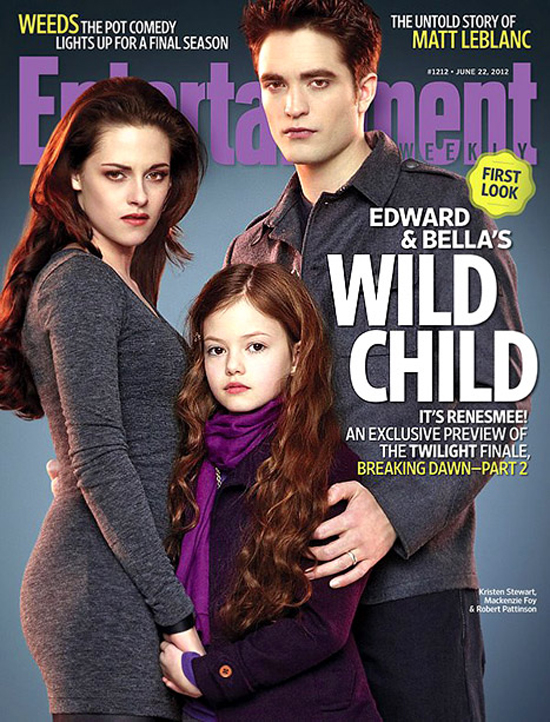 Entertainment Weekly has been graced with the very first look at the long-awaited Renesmee of Breaking Dawn – Part II fame. Of course, this highly anticipated character is the child of Bella Swan and Edward Cullen and is played by a young actress named Mackenzie Foy. Now EW has the big reveal of photos of the fledgling family and extension of the Cullen clan. Having read (and begrudgingly enjoyed) the books and watched (and moderately hated) the movies, I can safely say that — as far as physicality is concerned — the casting directors nailed this one. Here are some details from EW.com: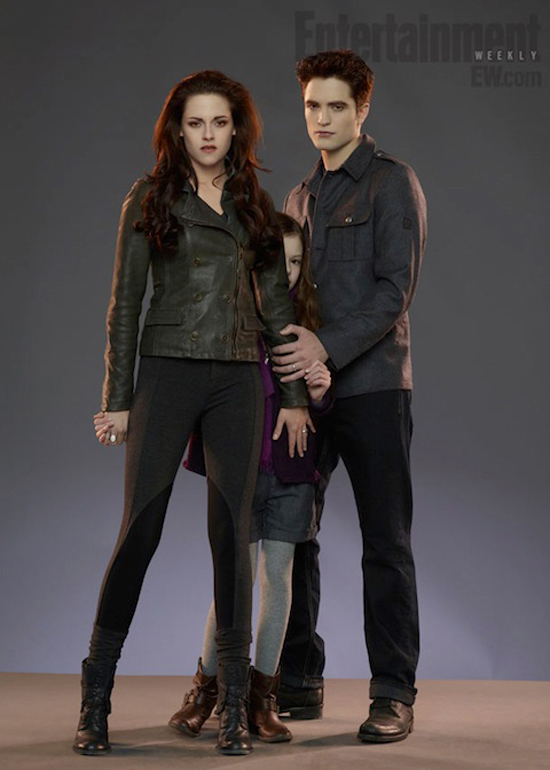 The Cullens are a family unlike any other.

At the end of The Twilight Saga: Breaking Dawn – Part 1, Kristen Stewart's Bella gave birth to a half-vampire, half-mortal child named Renesmee. In Breaking Dawn – Part 2, the fifth and final installment of the mega-successful movie franchise, Bella and husband, Edward (Robert Pattinson), will fight to protect their little girl from the Volturi clan.

Up until now, the trio have not been seen together in the same photograph. Real-life loves Stewart, 22, and Pattinson, 26, "were amazing" with Foy, 11, director Bill Condon, 56, says in the June 22 issue of Entertainment Weekly. "It really brought something paternal out in Rob, and Kristen was especially protective. I'd have to interrupt them when they were in deep conversation to get going with a scene."

According to Foy, her onscreen parents "are super-nice."

Finding the right actress to portray Renesmee was no easy task. "It's a hugely important part," Condon explains. "There were a lot of kids. But this was kind of obvious. It was one of those rare times when you see something — like with an apartment or house — and it feels good and you just need to take it. I felt that way, like, 'Oh, this is good.'"

Stewart was amazed by the similarities she shares with Foy. "Even our hands look similar," she tells Entertainment Weekly. "It was kind of strange, but it's funny how it actually helps. It's like, 'Oh hey, you look like me, kid! Come on!!'"
[From Us Weekly]
Certainly, Mackenzie does resemble both of her onscreen parents … not that it matters, really. The Twilight movies are not exactly known for continuity as far as its actors' physical appearances go (seriously, what is up with Esme's morphing hair?), but it's a nice little detail that Mackenzie looks like the perfect hybrid of Bella and Edward. Of course, there's also the icky bit about Jacob falling in love with her as a baby. Er, imprinting. Whatever.
Here are some of the posters that have already been released for Breaking Dawn 2. I have to admit to laughing when I spotted the first two in the theater last weekend.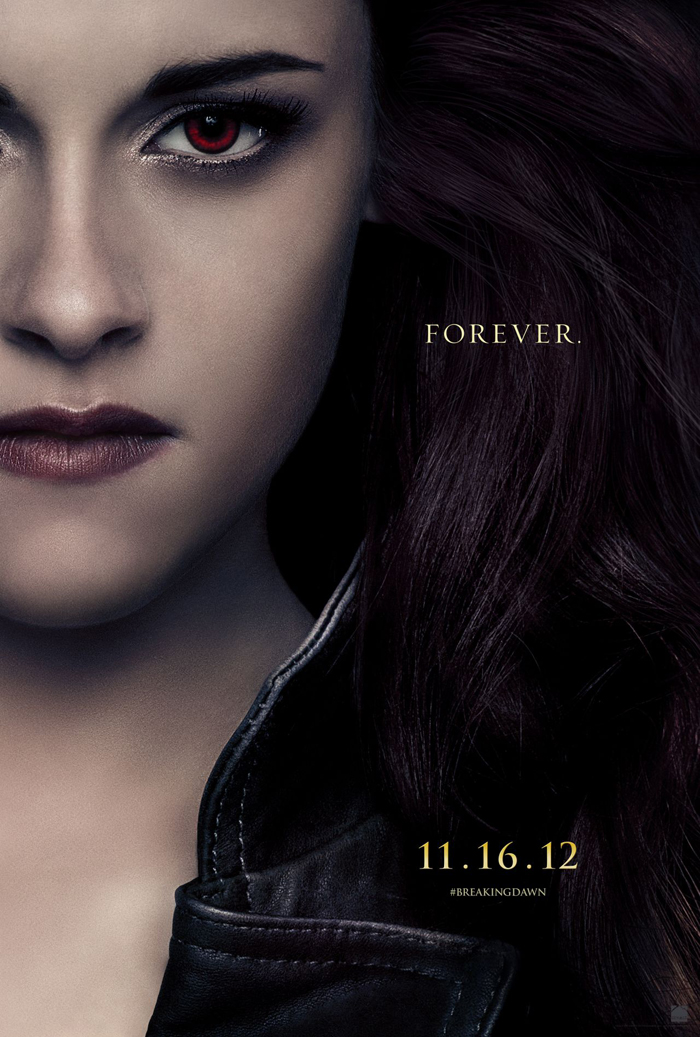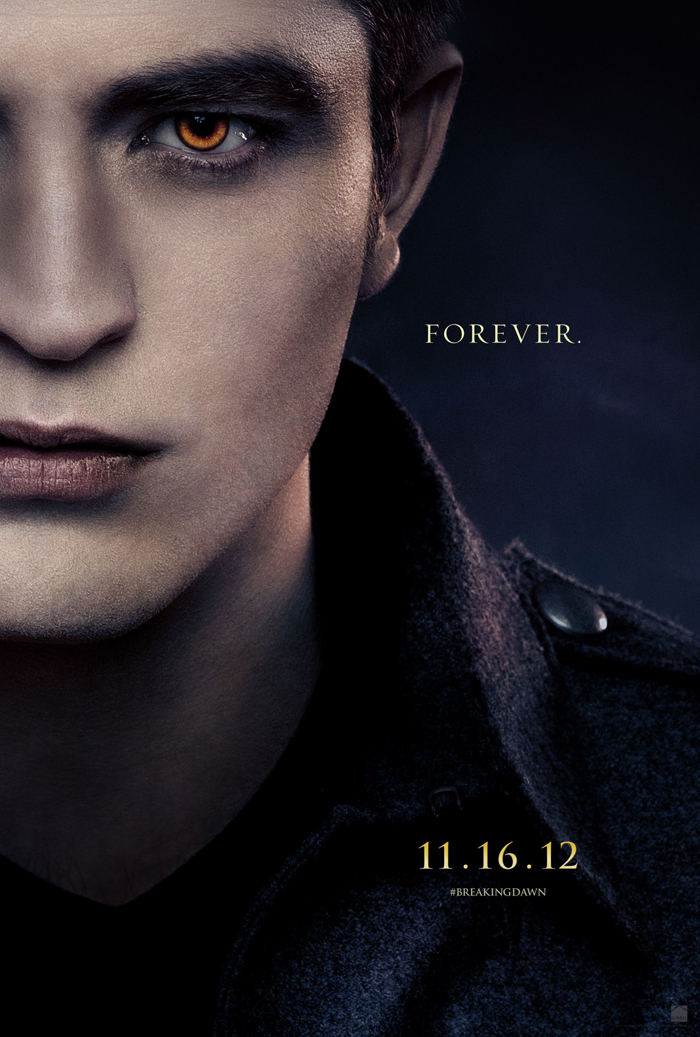 Photos courtesy of Entertainment Weekly and AllMoviePhoto