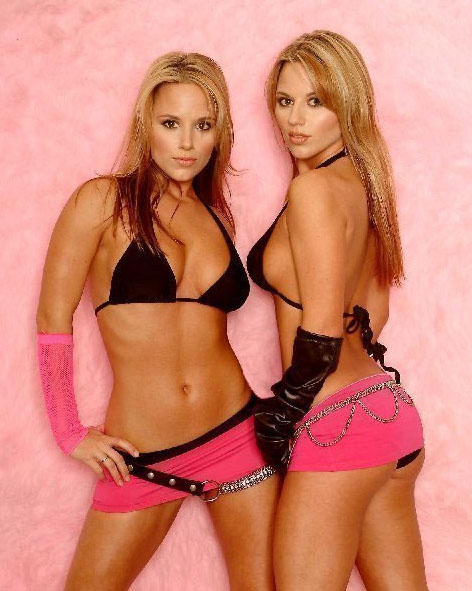 In a gimmick that seems both inspired and incredibly skeevy, MTV is set to replace bisexual wonder Tila Tequila with not one but two woman who go both ways – and they're twins. The aptly nicknamed "Ikki Twins" are looking for two men, two women, a guy and a girl – whatever, to accompany them to a few cell phone promotional events and video game premieres before the inevitable breakup.
Bisexual twin sisters Rikki and Vikki, known as the "Ikki Twins," will star on spin-off A Shot at Love, MTV announced in a statement on Friday.

Both men and women will vie for each twin's affections on the reality-competition series A Double Shot at Love, which premieres Dec. 9.

"When the men and women arrive, they are pleasantly surprised to find that the women they are fighting for are actually gorgeous twin sisters all living under one roof," MTV said in the statement release to Usmagazine.com. "The 12 straight men and 12 lesbians are narrowed down each week in a dramatic elimination ceremony."

Their favorite date activities?

"I like to watch the Padres at Hooters and have the date take care of the bill," Rikki has said.

Meanwhile, Vikki prefers to "be in a bikini and there'll be candles, a blanket on the sand and a big bowl of chocolate!"
[From US Weekly]
In case Rikki and Vikki's ideal date responses didn't give it away, they've both appeared in Playboy and have worked at Hooters. You don't have to wait long to witness this reality show train wreck, renamed "A Double Shot at Love," as it premieres on December 9.
Here's a promo for the show, which makes it seem as classy as it sounds: