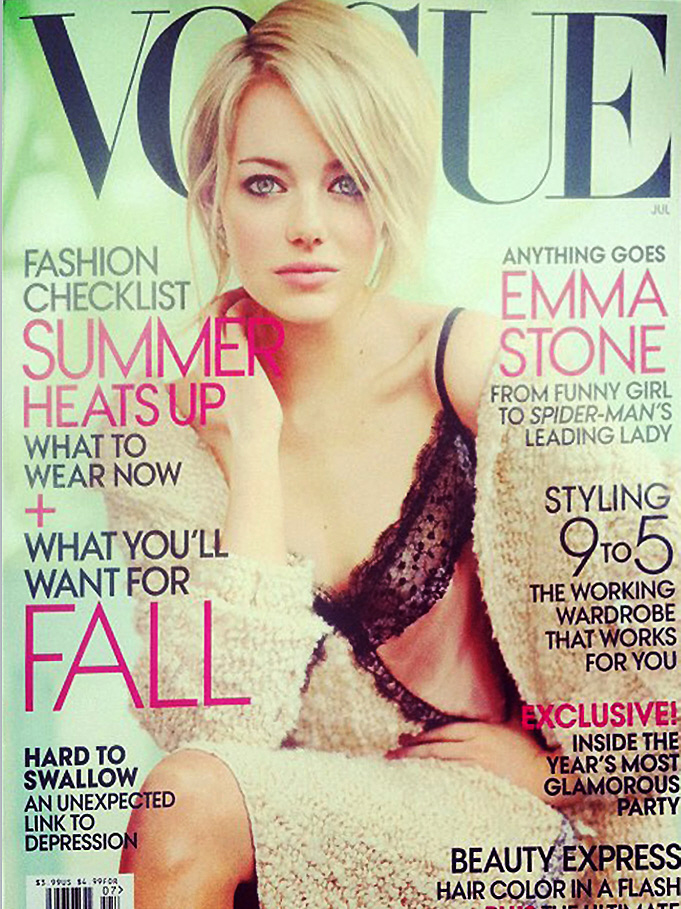 I think Anna Wintour is doing a better job of putting the Vulcan death grip on people who leak the covers of Vogue, because usually we don't get this far into the month without seeing the following month's Vogue cover. But here you go – EMMA STONE!! Her first Vogue cover! Isn't it exciting? Isn't she incredibly deserving of a Vogue cover? Just think – Blake Lively has already had two covers. Jennifer Lawrence has had ZERO. So… it's always nice to see Vogue celebrating some fresh, young talent.
You know I adore Emma – I think she's classy and beautiful and really one of the great hopes for the future of Hollywood. But I liked her better as a redhead. This blonde is too… something. Go back to the ginge, girl! But other than her hair, I really like this cover. I'm glad that they went with such a beautiful shot for the cover. I can't wait to see the photo shoot.
Incidentally, I heard this the other day – guess who Anna Wintour selected for The September Issue? LADY GAGA. Ugh. Why is Wintour so obsessed with Gaga? This will only be Gaga's second American Vogue cover, but it feels like she's already done it a half-dozen times. You know why? Because Gaga over-saturates the fashion-magazine market. Let her sit out a year, you know?
Anyway, back to Emma. Here are some cute photos of Emma and her boyfriend Andrew Garfield arriving in Tokyo a few days ago, and at LAX last week.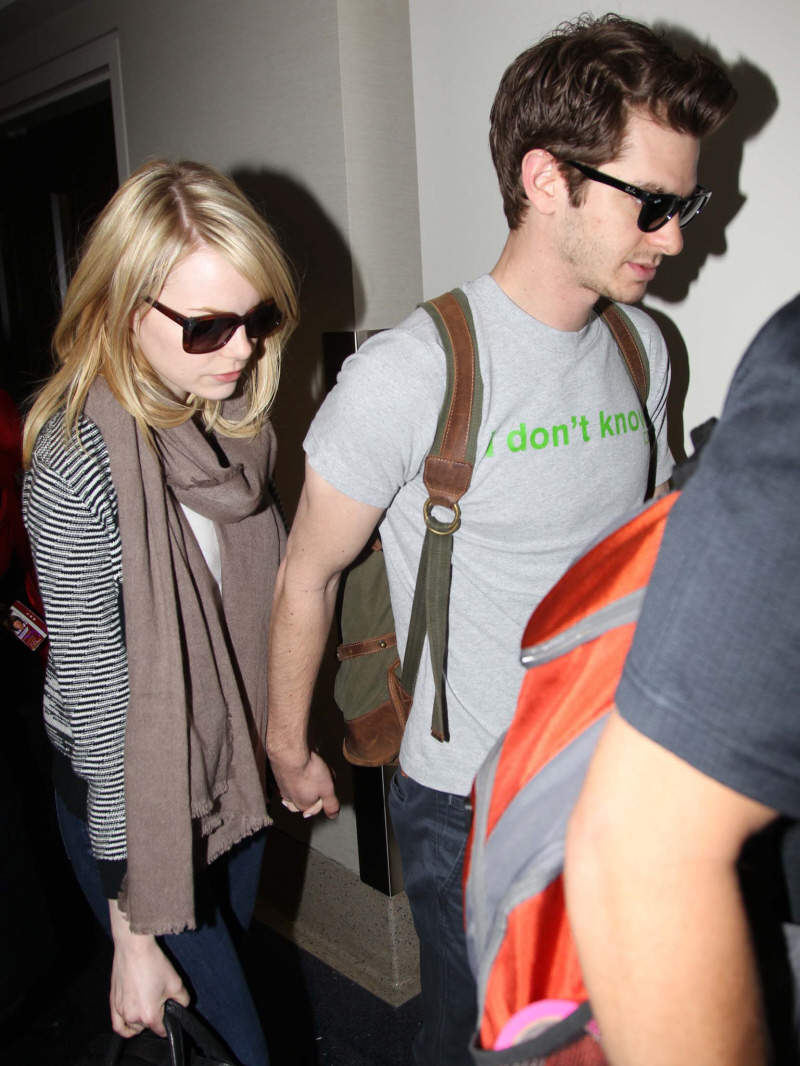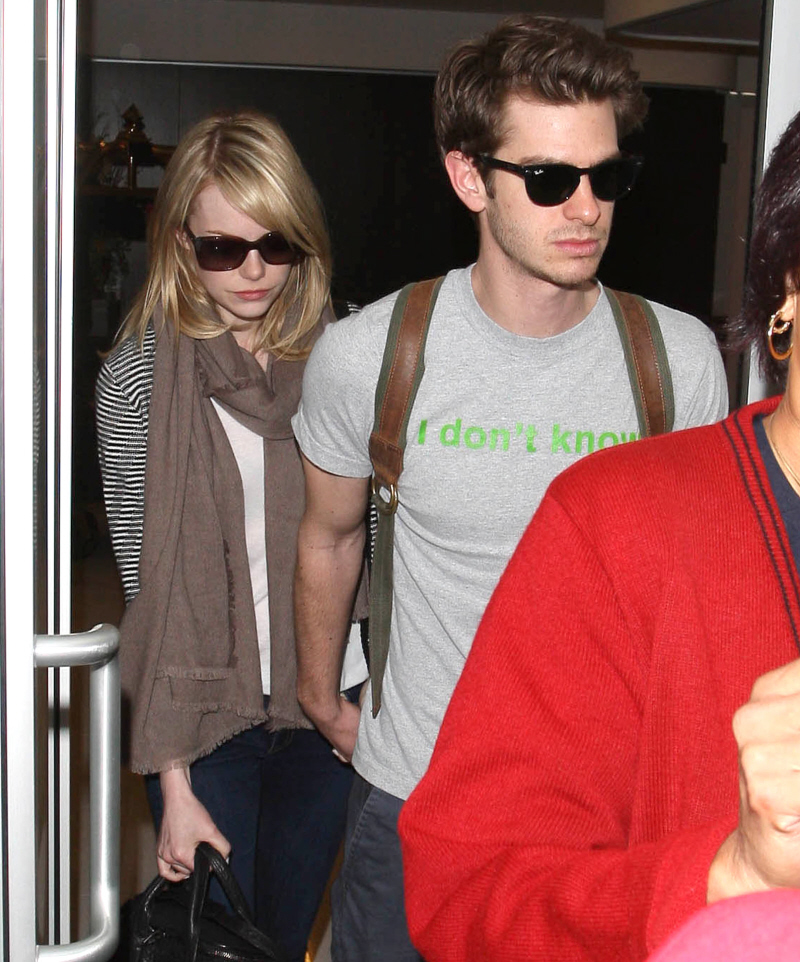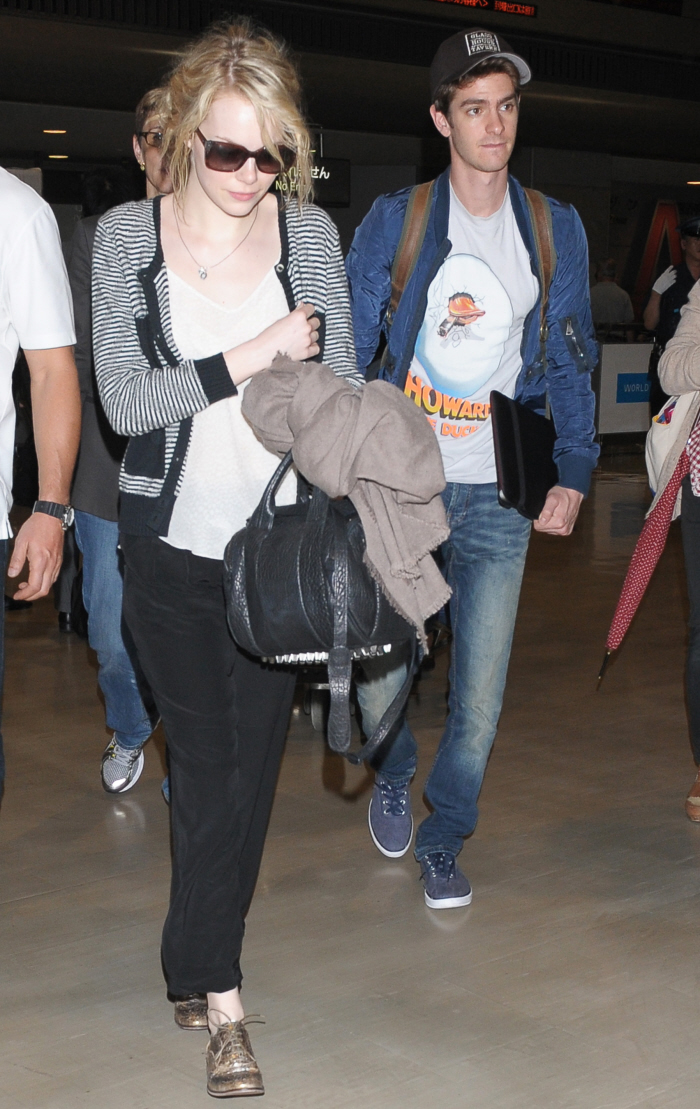 Photos courtesy of WENN.