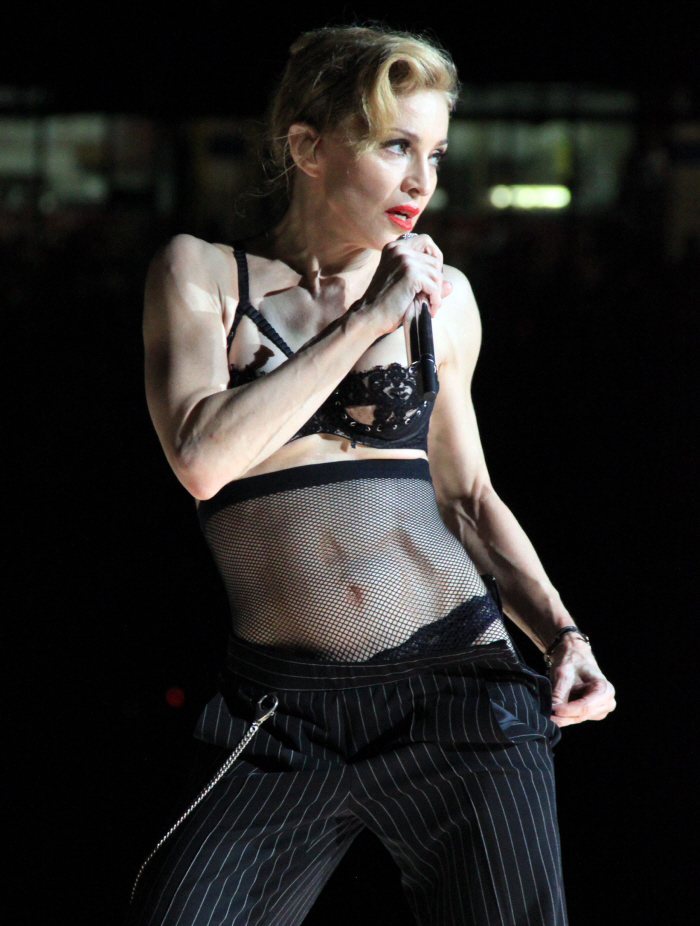 These are some new photos from Madonna's tour stops in Milan and Florence, Italy over the past few days. So far, it doesn't seem like Madonna is going to do much more than the occasional nip-slip or butt-cheek-reveal – some outlets have her flashing her ass yet again on stage in Milan. Is it just me or are Madge's costumes kind of boring? It feels like she's doing some lukewarm repeats of looks we've already seen a dozen times before. I guess the gun is new…? Or has she had gunplay in her stage show before? Madge is so ridiculous… it's not about age, it's not about her crazy face, it's that she really doesn't have anything NEW to add to the conversation, right?
Anyway, reports about Madonna's rider for this MDNA tour have been circulating. Apparently, Madonna likes to make a lot of international phone calls… all at once. Like, she'll call London, New York, Toronto, Tokyo and Sydney ALL AT ONCE.
She hit headlines after flashing her nipple and her bottom while performing on stage. And if reports are to be believed Madonna's diva demands are more outrageous than her exhibitionism. The 53-year-old singer's rider includes all sorts of extravagant conditions as she performs her MDNA tour, according to reports.

According to In Touch magazine Madonna travels with a huge 200-person entourage and has very specific requirements to the way her dressing rooms are set up. A source tells the magazine: 'She requires all furniture be removed from the rooms and replaced with her own pieces that she has shipped in.'

It is claimed the singer demands 20 international phone lines in the room as well as special white and pink roses that must have the stems cut to six inches. Backstage, it's strictly vegan snacks.

As well as all this the singer is also said to demand special fabric for her room. An insider tells In Touch, "She requires all furniture be removed from the rooms and replaced with her own pieces that she has shipped in."

A source told the Daily Star: 'Madonna has probably the longest list of requirements of any of the world's music stars. She expects things to be just right or it puts her off her stage show.'

Within the 200-strong team she is said to have 30 bodyguards, a yoga instructor as well as personal chefs, an acupuncturist and an on-site dry-cleaner.
[From The Mail & In Touch Weekly]
The 20 international lines I don't really understand unless it's the rider for EVERYONE on the tour, backup dancers, crew, managers, etc. If it's for everyone, that's nice – everyone can call home and check in. But if it's just for Madonna – there is no reason for one woman to need 20 phone lines all at once.
As for the other stuff – I believe it. The roses cut to a certain length just seems like something Madge-tastic. Vegan snacks are fine – compared to Britney's rider, the idea that Madonna is still so conscious of her diet is kind of amazing. I also understand traveling with a yoga instructor, a dry-cleaner (cleaning the costumes must be a task and a half) and a chef. I don't understand why a hotel's furniture wouldn't be good enough, though. Why spend all of that money to travel around with your own furniture everywhere? Hotel cooties? Is that it? "Hotel cooties."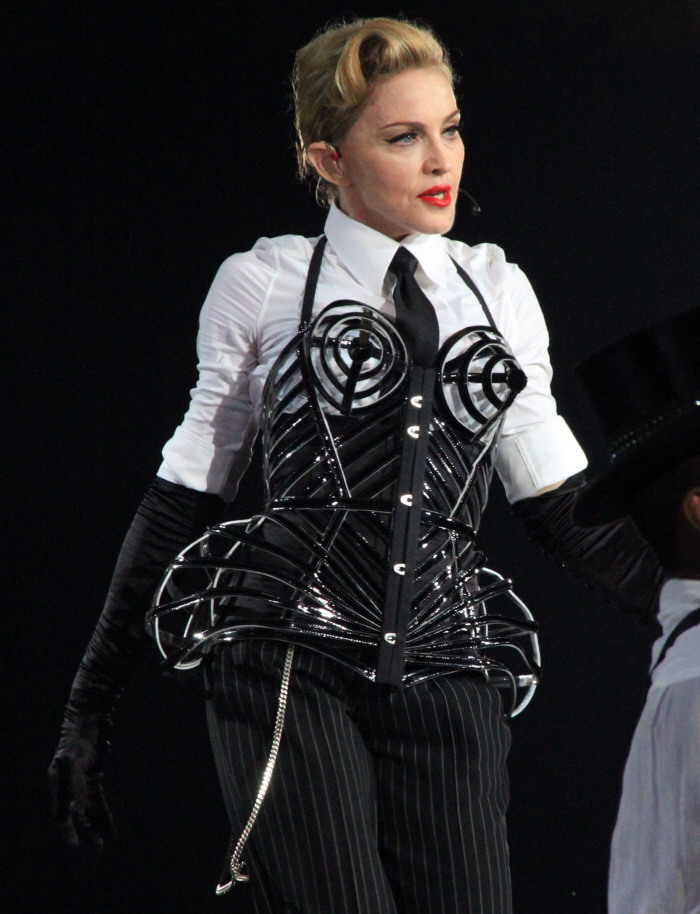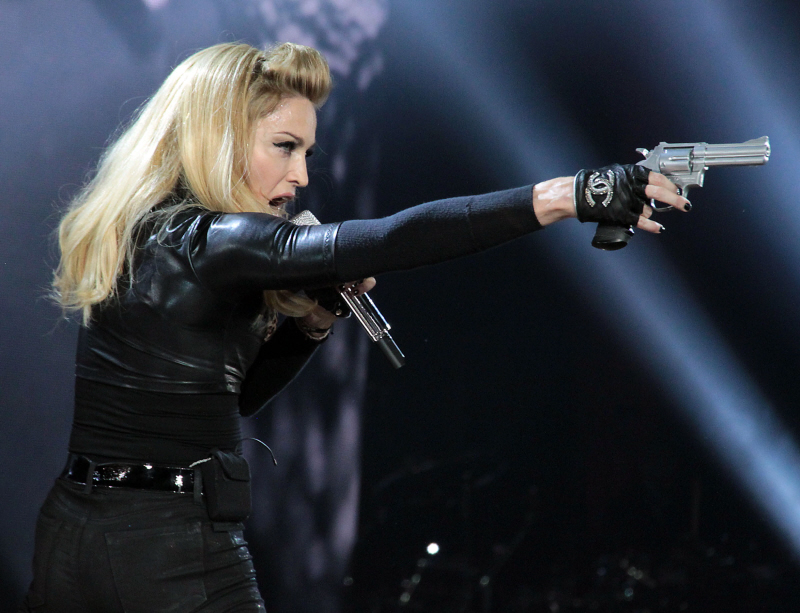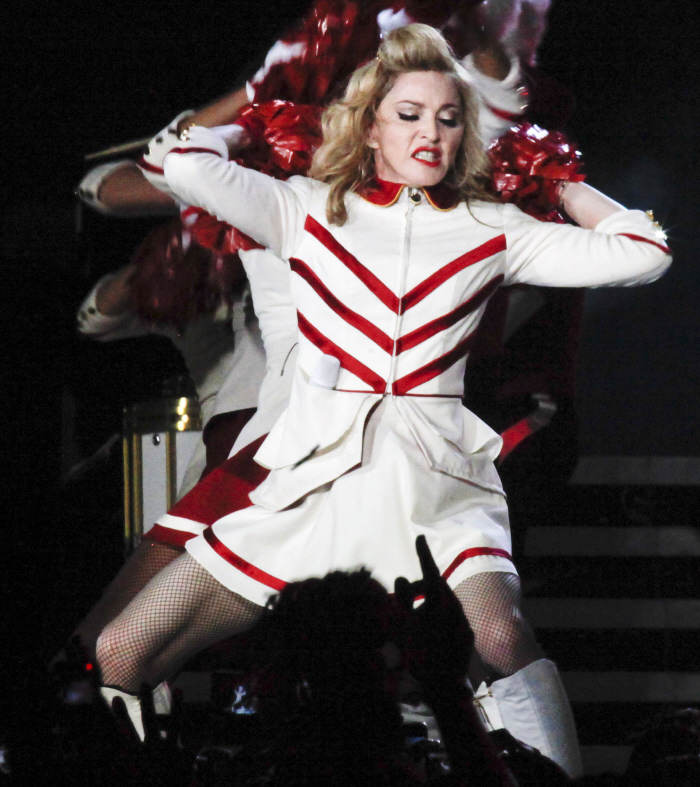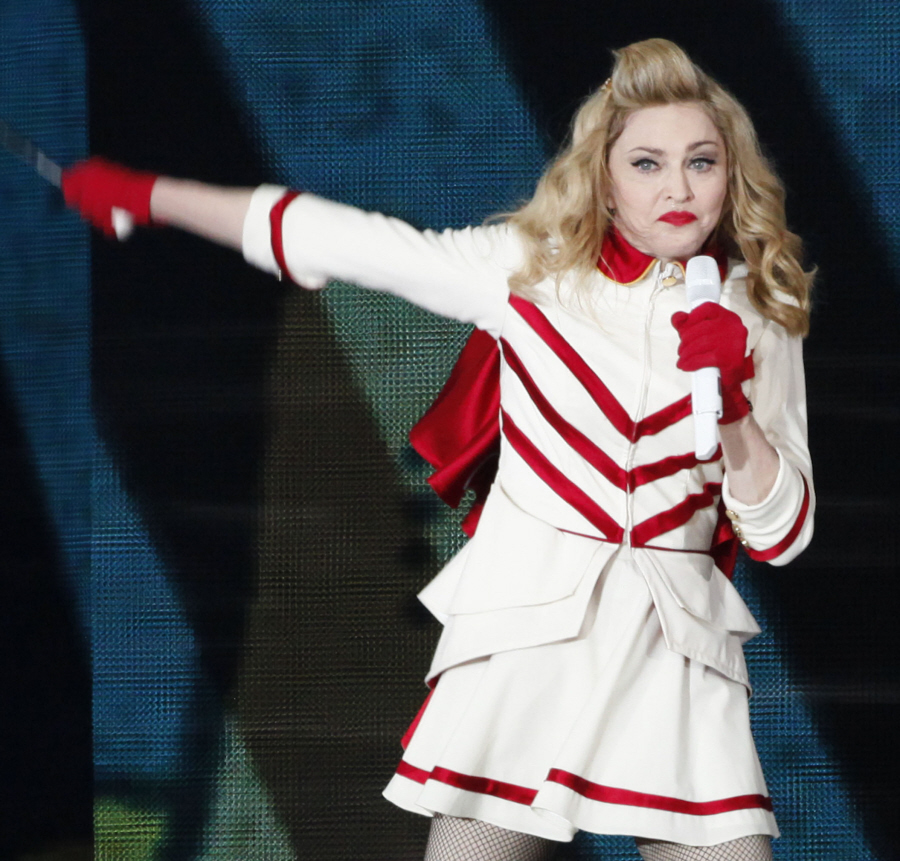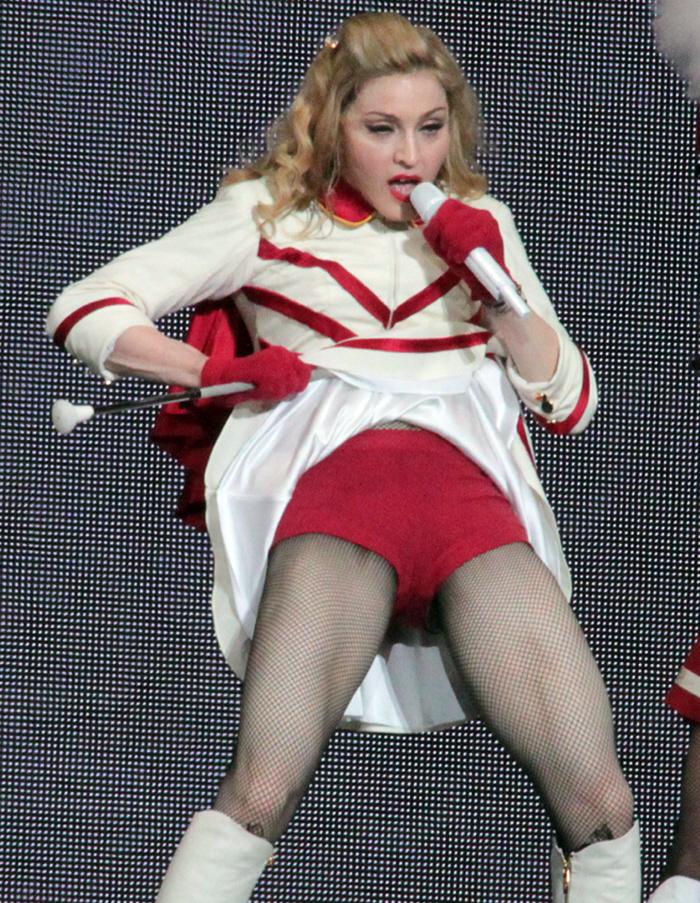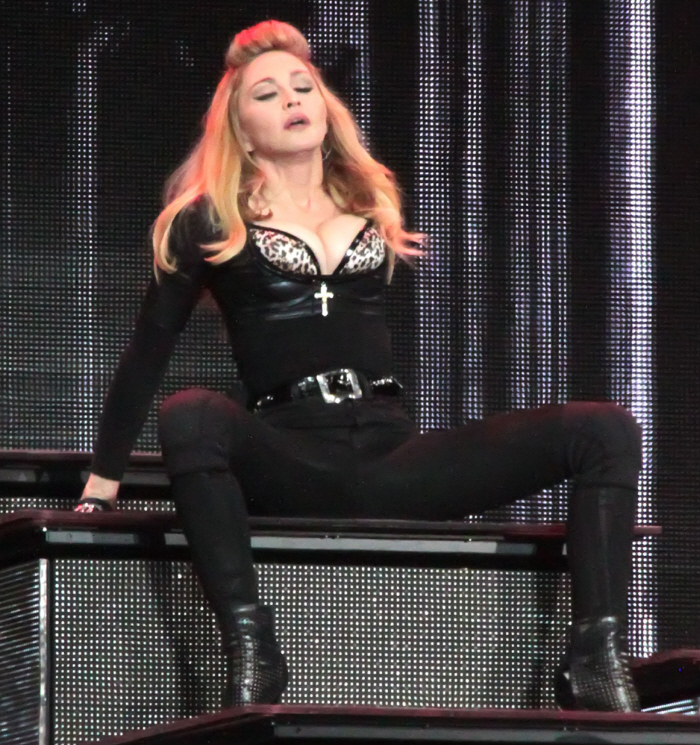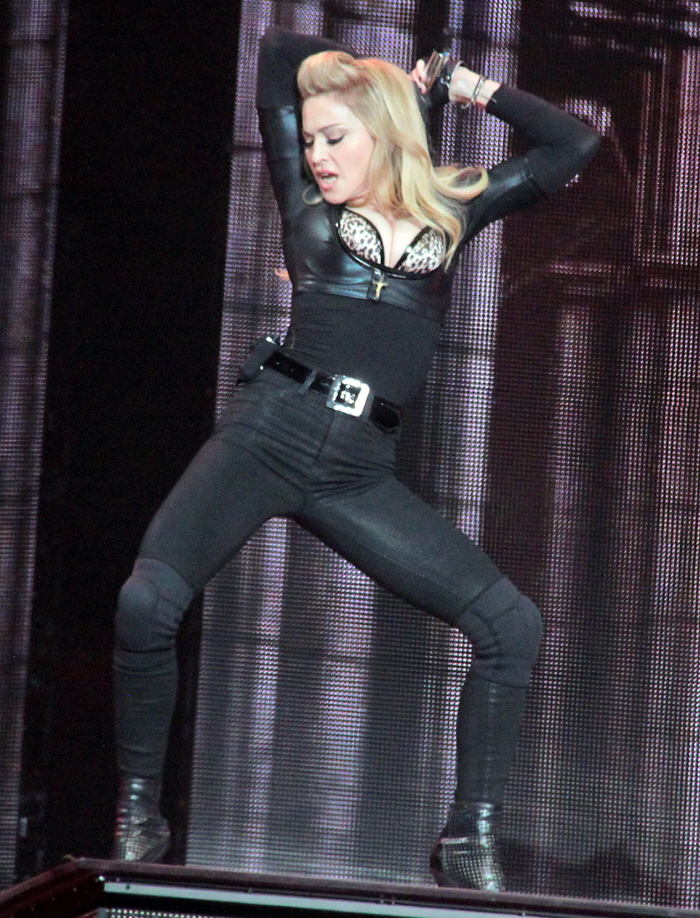 Photos courtesy of WENN.