Lindsay Lohan went clubbing until 1 a.m. after being treated for "exhaustion"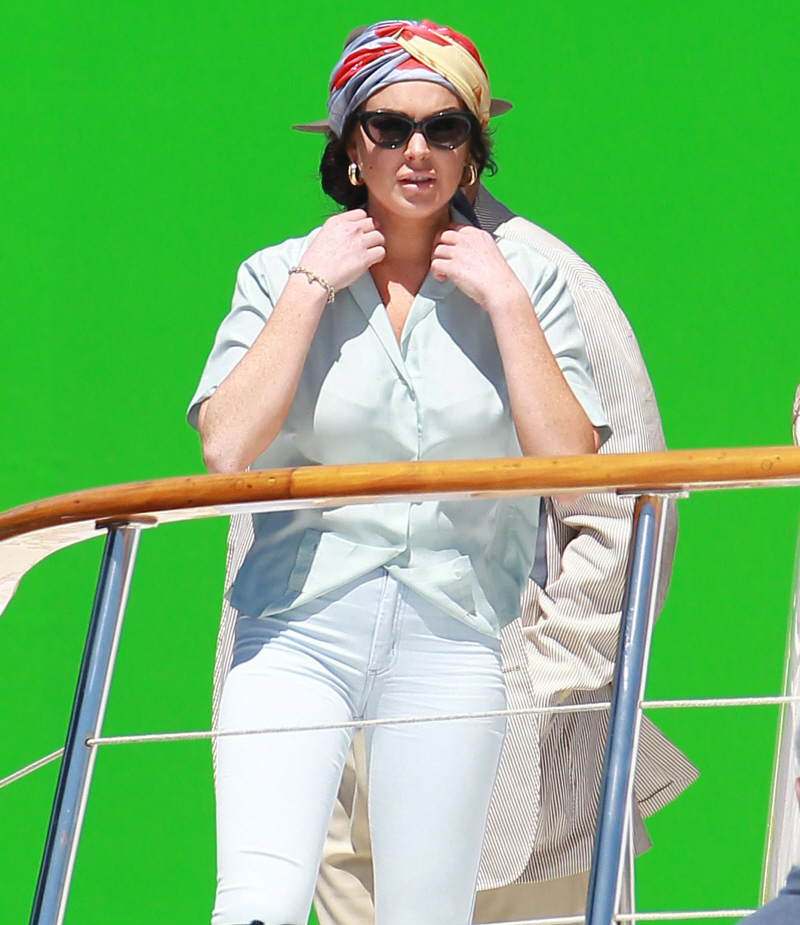 Before I begin, go here to The Mail to check out the latest photos of Lindsay Lohan on set. She looks bloated and crackie, per usual, if not more so in these photos. Unfortunately, we don't have access to any new LL pics. I would like to know what she looked like when the paramedics came for her on Friday. The Cracken and her publicist claimed that nothing was wrong, that she was merely "passed out" from "exhaustion" because she worked "85 hours in 4 days". Because of crack-math. Well, Us Weekly is doing some crack-math of their own, and their story is a portrait of a crackhead who can't even keep it together for three weeks during a Lifetime TV film shoot.
Lindsay Lohan may have been treated for exhaustion Friday after working a whopping 85 hours in four days, but that didn't stop the Liz & Dick actress from partying in Hollywood Saturday night.

Spotted hanging at swanky L.A. hotspot Chateau Marmont Saturday, the 25-year-old appeared to have come straight from filming the Elizabeth Taylor biopic, with her brunette 'do and cat-eye makeup still in tact.

Chatting with a group of five men, Lohan spent the night surrounded by celebs including Pretty Little Liars' Ashley Benson, Busy Philipps and Haylie Duff.

"For someone so exhausted, it was shocking to see her out past 1 a.m.," an eyewitness told Us Weekly of Lohan, who stayed until Chateau's restaurant cleared out.

On Friday afternoon, a false report circulated that Lohan had been found unconscious and was rushed to an L.A. hospital. After her rep, Steve Honig, denounced the claims, Lohan herself took to Twitter to assure fans that she was OK — just tired.

"Note to self.. After working 85 hours in 4 days, and being up all night shooting, be very aware that you might pass out from exhaustion & 7 paramedics MIGHT show up @ your door… Hopefully they're cute. Otherwise it would be a real let down," she wrote via Twitter early Saturday morning. "Back on set," she added.

Lohan's rep confirmed that the actress — shooting Lifetime's Liz & Dick opposite Grant Bowler in Marina del Ray, Calif. — indeed suffered exhaustion and dehydration, and tried to sneak in a nap on set when producers became concerned.

"She took a nap before shooting her scene," Honig explained. "Producers were concerned when she did not come out of her room and called paramedics as a precaution. Lindsay was never taken to a hospital. She was examined and is fine."
You've got that right – after working her little crack-fingers to the crackie bone, after keeping her nose to the "grindstone" (that's where she does lines), and after passing out cold from "exhaustion," Lindsay Lohan went out clubbing. These are all the things that happened within an eight-day period: she totaled her Porsche by being a f–ked up driver, she orchestrated a huge PR campaign of crack lies and dissemination about the car accident, SHE LIED TO THE COPS, she went back to work for several days, and she tried to call in sick only to have producers call her cracked-out bluff and send doctors and paramedics to her hotel AND THEN SHE WENT OUT CLUBBING.
Fox News also has an interesting piece about the Cracken situation and whether Lindsay is "headed back off the tracks". You can read the full piece here – it includes some quotes from Lindsay's unnamed enablers (Dina). For example, "The paramedics call was just an overreaction. She's exhausted from working so much and still sore from the car accident. It was a combination of both those things. Lindsay has been working really hard." Sources tell Fox News that Lindsay "knows" that this is "her last chance at a comeback" so she's really, really trying, y'all. One of my favorite quotes from the piece is where a source is asked WHY producers called 911 on Lindsay: "Sometimes if actors or actresses are late for their call times, and have been so a few times, producers make sure they nip the behavior in the bud. If that's the case with Lindsay, I don't think she is going to fall asleep and be late again." So, basically, Lifetime was calling her cracked-out bluff.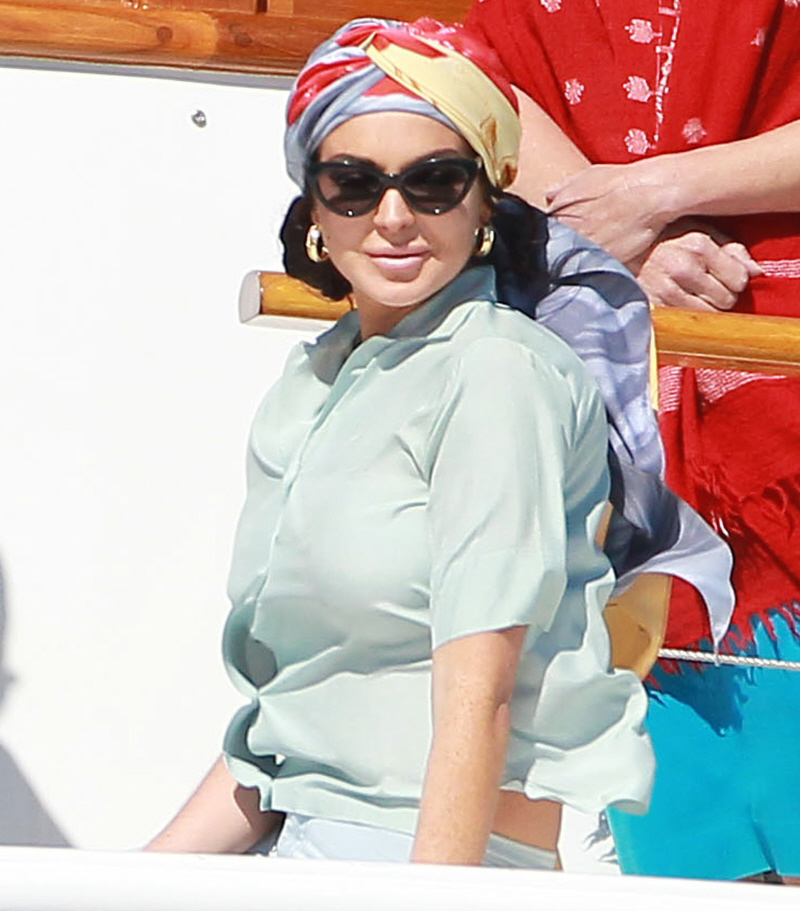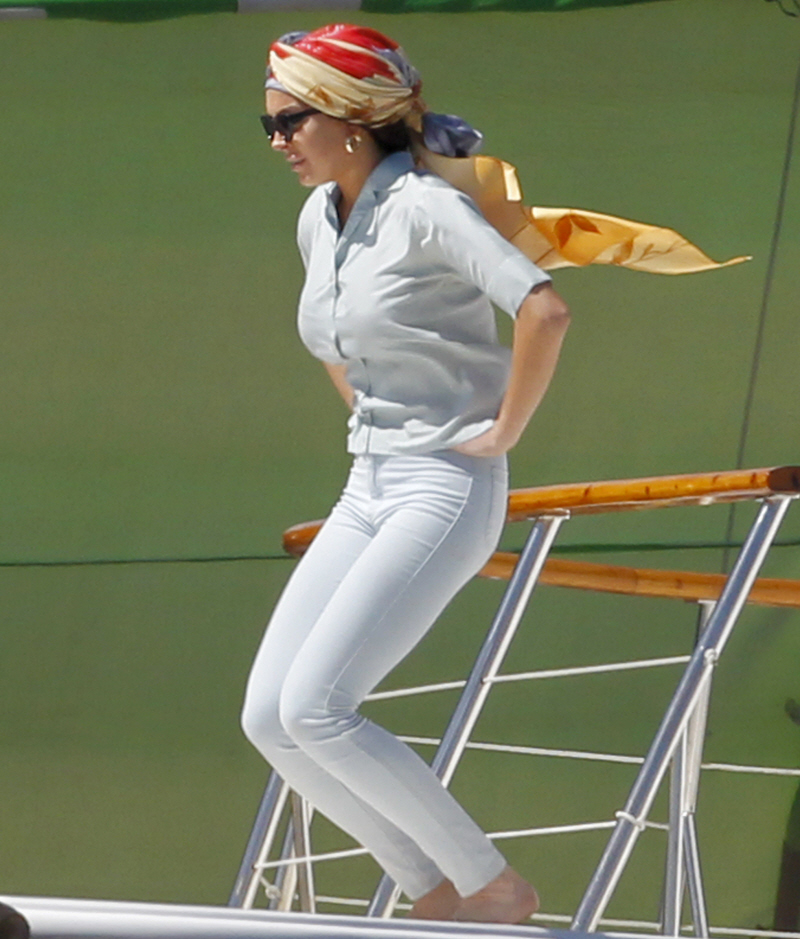 Photos courtesy of Fame/Flynet.

Written by Kaiser

Posted in Lindsay Lohan

- Harry Styles & Kimberly Stewart going strong [Lainey]
- Demi Moore's new man is gross [D-Listed]
- Fug or fab: Emma Stone [Go Fug Yourself]
- Arrest warrant issued for Jenelle Evans [Reality Tea]
- Only God Forgives review [Pajiba]
- Hugh Jackman, scooter master [Buzzfeed]
- Who does Drew Barrymore call her sister? [Evil Beet]
- Cannes couples past and present [Popsugar]
- Arrested Development supercut [CDAN]
- Lea Michele's see through skirt [Celebslam]
- Cheating wife's lover escapes out of window [Movin925]
- Joe Francis is crazy [Starcasm]
96 Responses to "Lindsay Lohan went clubbing until 1 a.m. after being treated for "exhaustion""