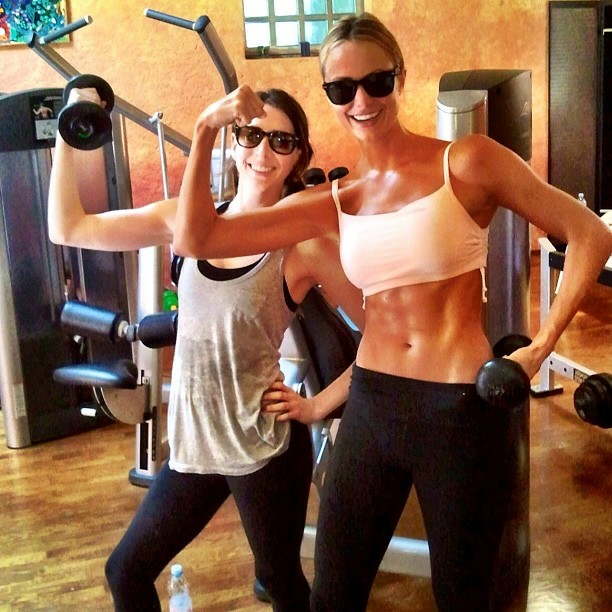 Did you know that there was a rumor going around that Stacy Keibler was pregnant? Truth. I mean, it's true that the rumor was going around, although it's tough to nail down exactly where and how it started. I don't think Radar or Star Magazine or In Touch Weekly even picked up on the "rumor" – and if those outlets don't want a piece of it, you've got to wonder, eh? Anyway, she's not pregnant. She "proved" that she wasn't by tweeting the header photo yesterday, flaunting her six-pack abs. Although… just to play devil's advocate… I think that's an old photo. Like, it was a photo Stacy has been carrying around on her phone and she just joined Instagram, so she used an old photo. She's been in Italy with Clooney for more than a week now – do you really think THAT is his home gym at Lake Como?! No.
How funny would it be if Stacy actually started tweeting photos of Lake Como though? She's been able to sneak the odd photo at Clooney's house, hasn't she? Under the guise of tweeting about her dog or something. God, I wish George would just let his girlfriends be full-on famewhores. I want to see more of his Como house.
Back to the pregnancy rumor – it began when people saw THIS PHOTO. Stacy with a smallish "bump" that could have easily been a food baby or a stiff wind. Regardless, "sources connected to The Keib" told TMZ that the pregnancy rumor was "100% false". The pregnancy rumors are always 100% false, have you noticed that? The more time goes by, the more I think that George definitely had a vasectomy so none of his "girls" would have any "accidents".
More photos of Stacy and George in Italy: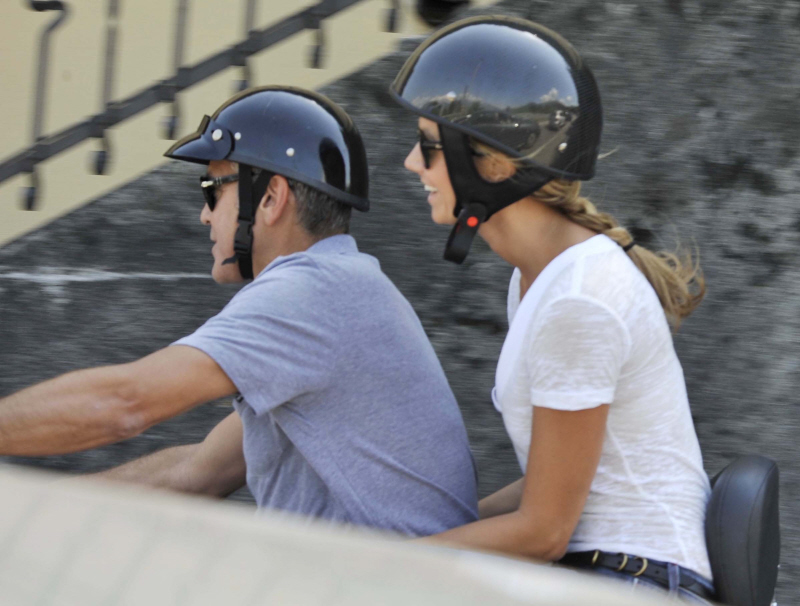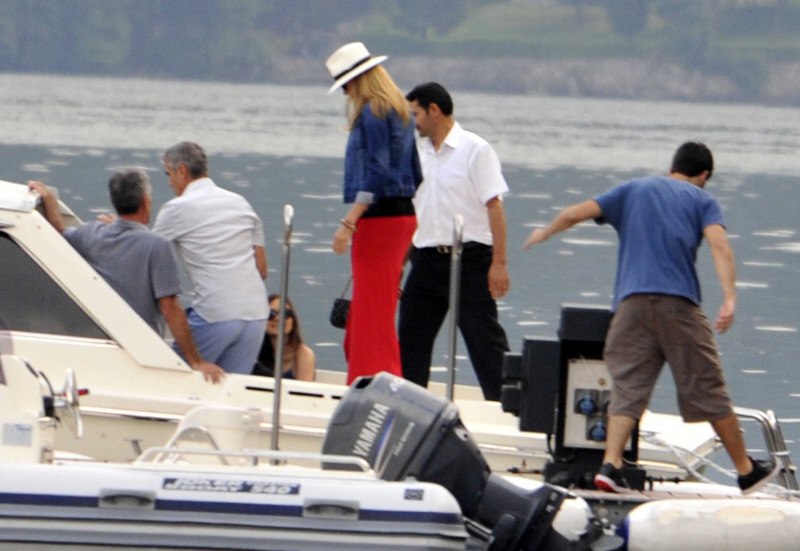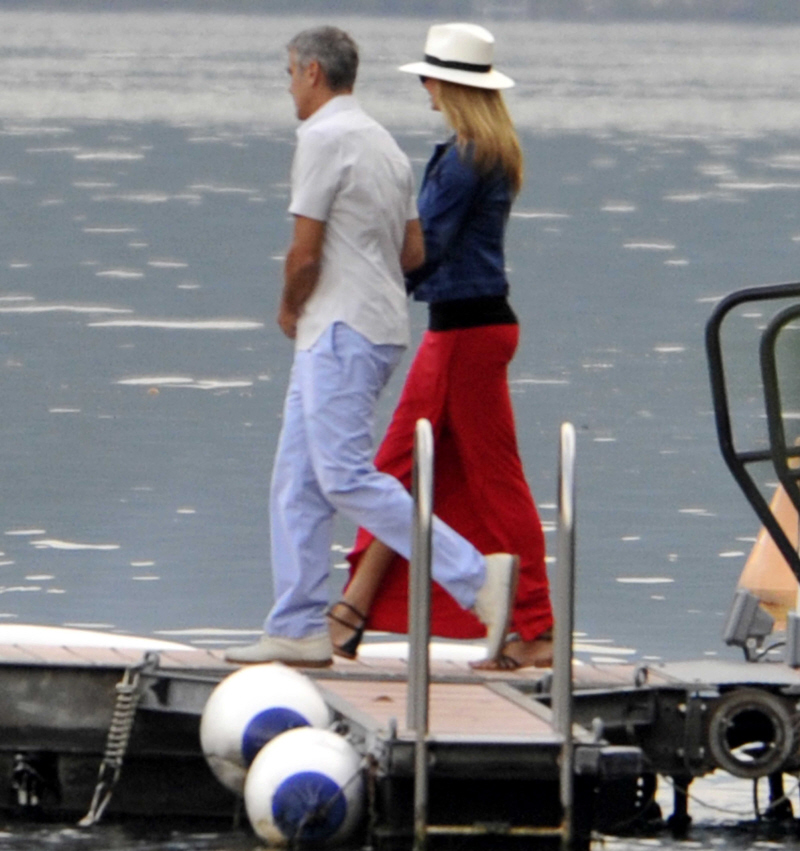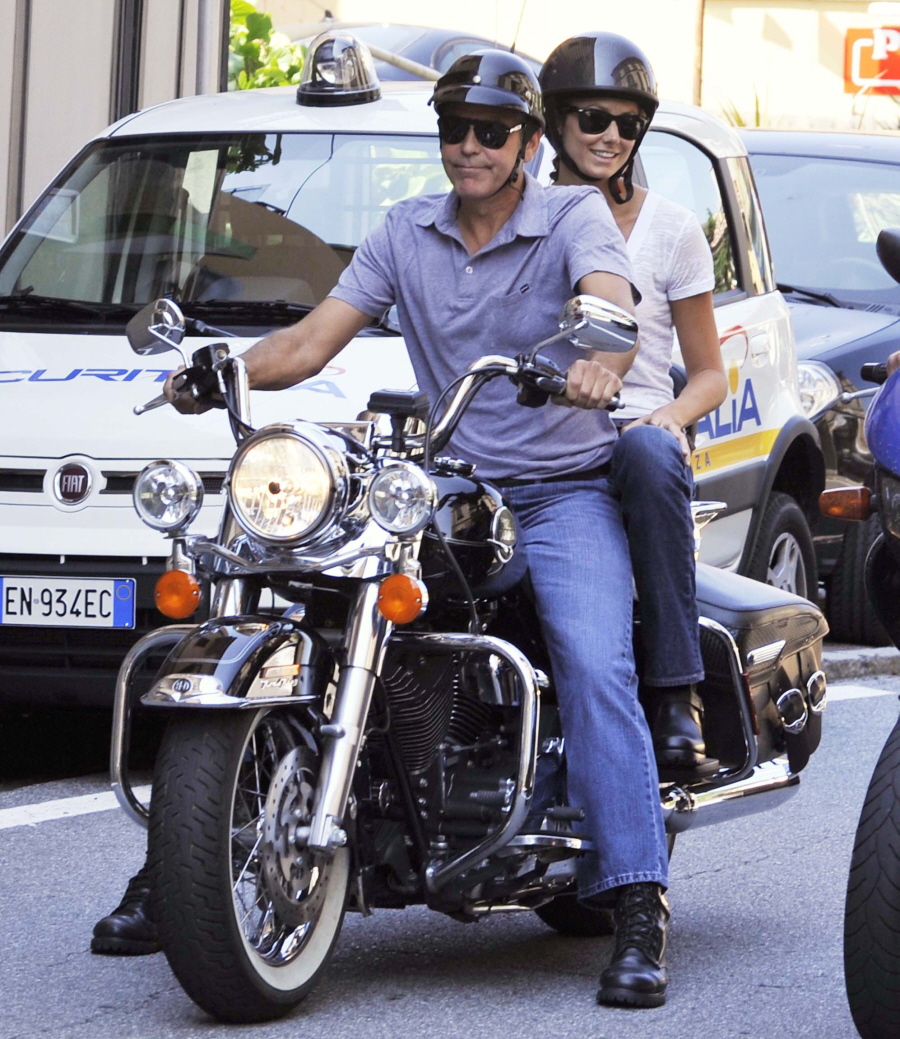 Photos courtesy of Keibler's Instagram and WENN.