LeAnn Rimes tweets "old app" photo: funny or genuinely frightening?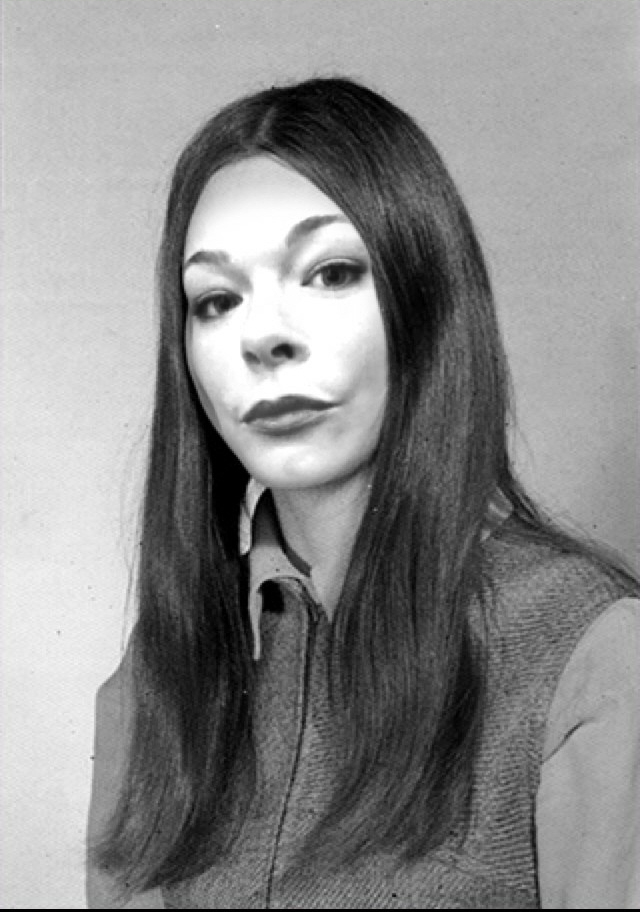 MOTHER OF GOD.
LeAnn Rimes tweeted the header photo yesterday with the message, "My new look…..gotta love the old app!!!!!" So… there's an app that turns people into duck-faced brunette psychos? Because she's channeling Stephen King's Carrie in this photo. Like, she totally has dirty pillows. Her dirty pillows are wonky and lop-sided, and they're bolted-on to her bony chestplate. But still, dirty pillows. What's with the lips? I don't even know. I will say this… I don't think the lips are the product of an "app". I think she got lip injections. LeAnn was tweeting photos all of last night, and this is the one that makes me think she got some recent lip work done: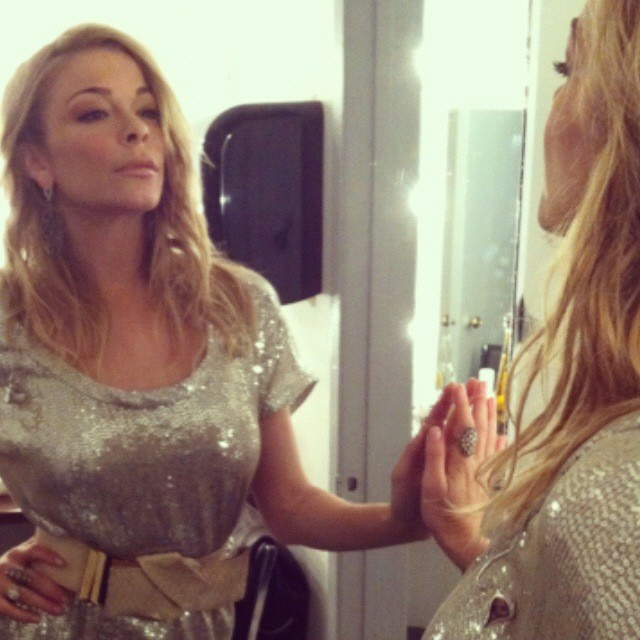 See? Between the wonky dirty pillows and the lip injections, LeAnn is really hellbent on making herself over into the rather typical-looking Hollywood blonde. It's kind of sad.
Anyway, as I mentioned in the other LeAnn post, LeAnn was out last night to sing with the Gay Men's Chorus of Los Angeles. She brought Eddie along because, per her Tweet, "My baby is off of wrk today and gets to see the show w/ the @GMCLA I'm sure all these boys are happy he's here too HA". Oh, Eddie was "off work"? WTF? Whatever, LeAnn.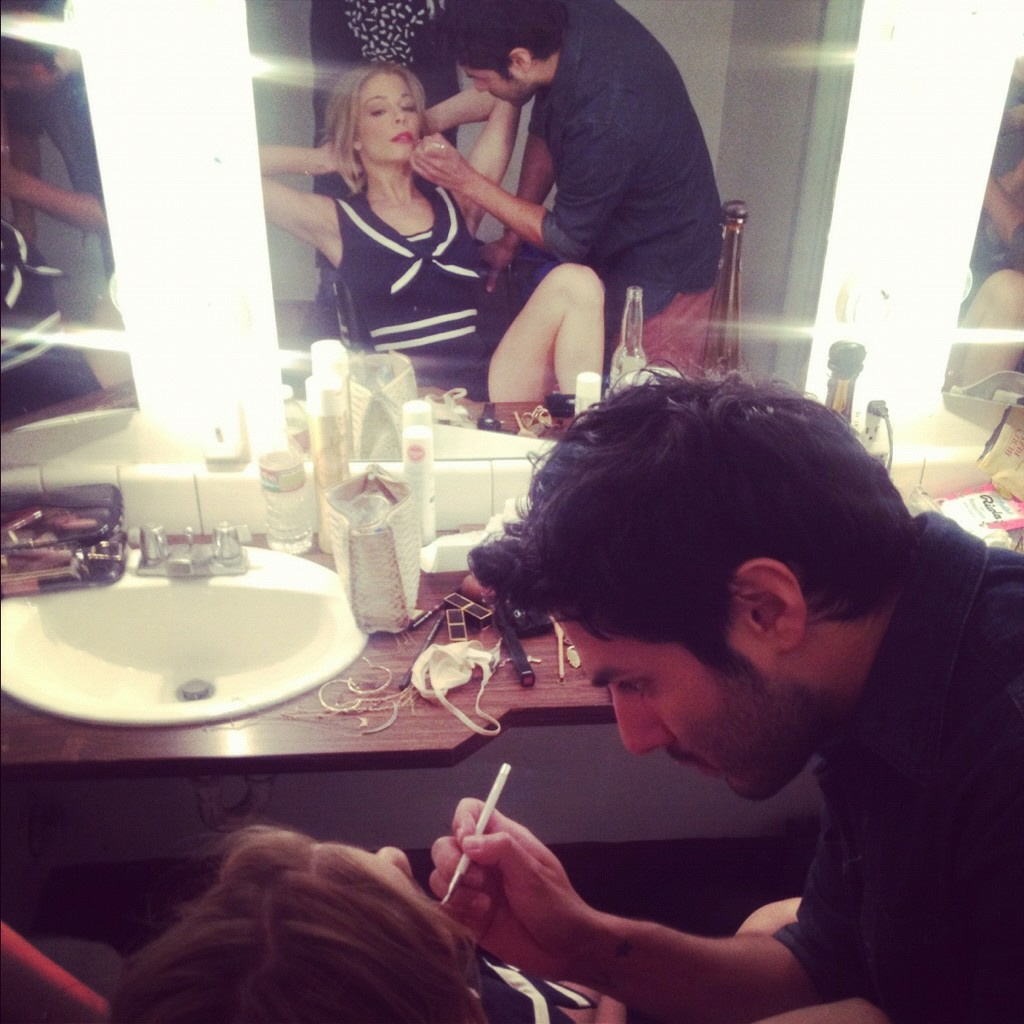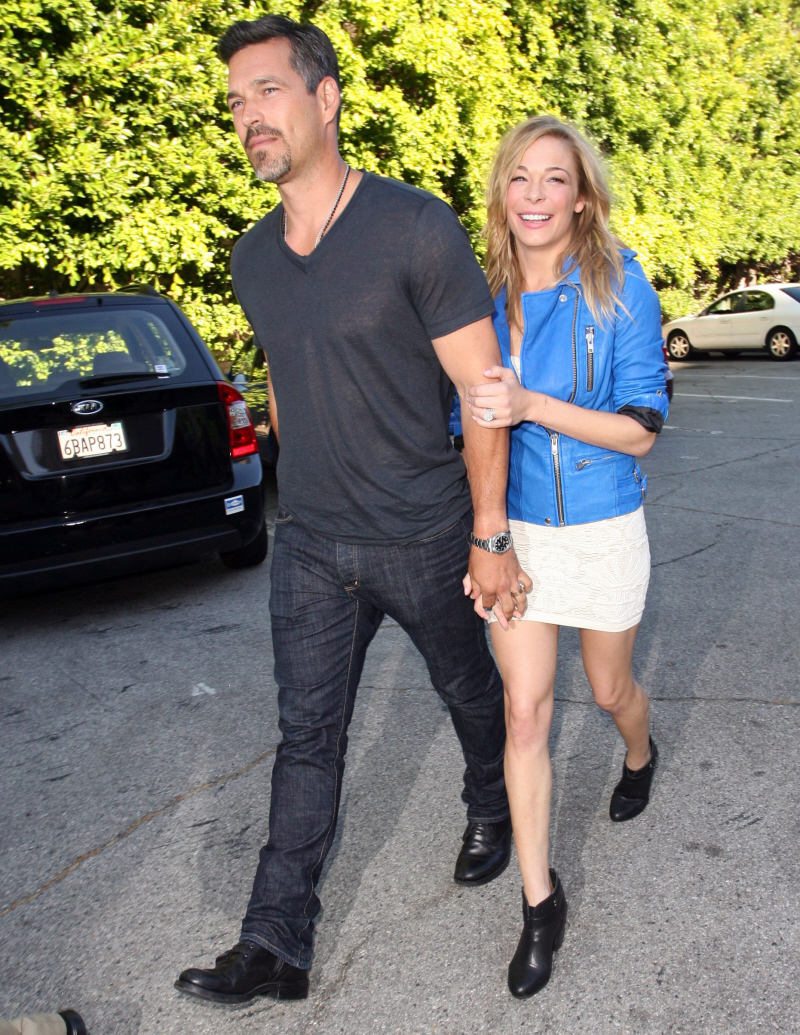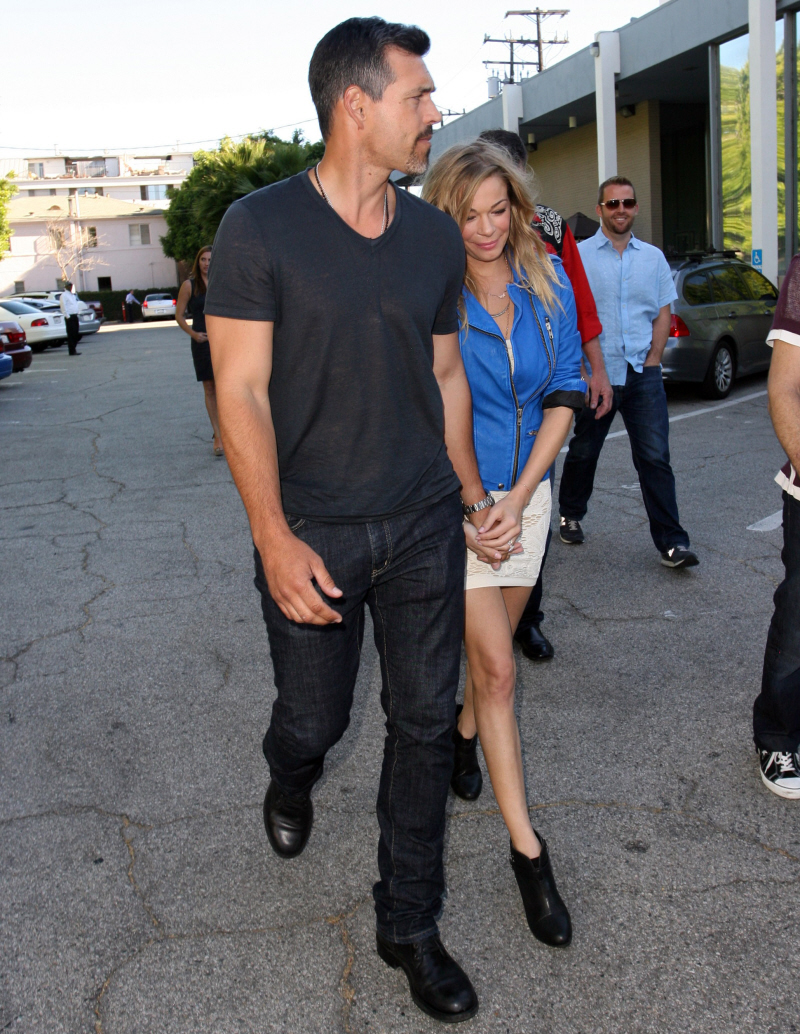 Photos courtesy of Fame/Flynet, LeAnn's Twitter.

Written by Kaiser

Posted in LeAnn Rimes

- The Blemish interviews Carmen Electra [The Blemish]
- Rumer Willis joins Pretty Little Liars [Lainey Gossip]
- Morgan Freeman falls asleep during interview [D-Listed]
- Fug or fab: Isla Fisher [Go Fug Yourself]
- Tamra Barney confirms spinoff [Reality Tea]
- Movie franchises that rebounded [Pajiba]
- Why Dylan McKay is the perfect boyfriend [Buzzfeed]
- Saoirse Ronan could have been a Lohan [Evil Beet]
- GIFs from Cannes [Popsugar]
- Cat massages a dog [CDAN]
- Heather Graham is so pretty [Celebslam]
- What is Lucy Hale wearing? [Moe Jackson]
214 Responses to "LeAnn Rimes tweets "old app" photo: funny or genuinely frightening?"