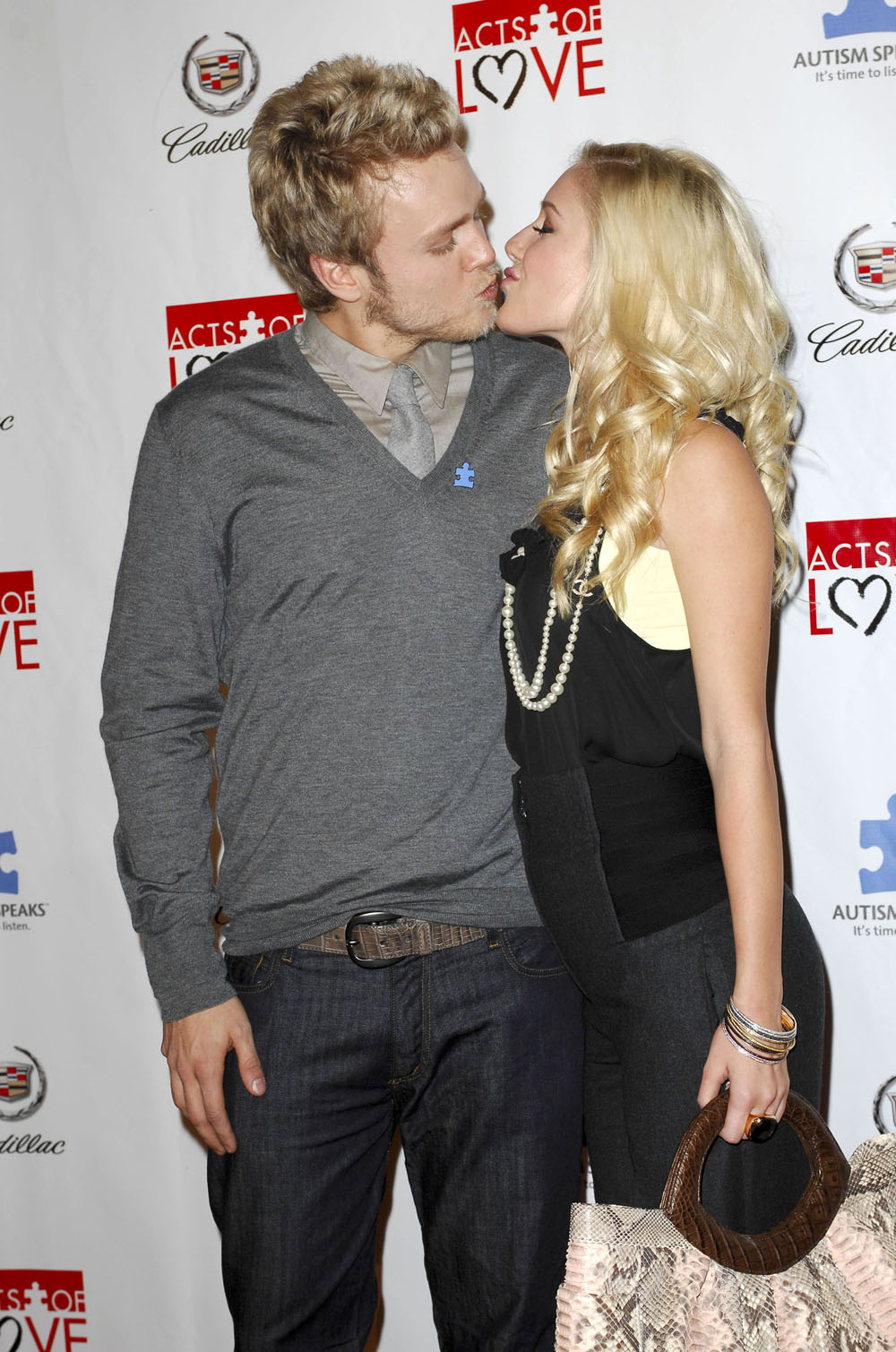 The most vomitrocious famewhores of their generation, Heidi Montag and Spencer Pratt, have eloped in a private ceremony in Mexico. The vapid, bronzed duo who can make a photo opportunity out of just about anything made an exclusive deal with Us Weekly for their wedding photos. No word on whether the wedding was scripted by "The Hills" producers.
The Hills star wed her longtime beau, Spencer Pratt, in a secret ceremony in Cabos San Lucas, Mexico, on Nov. 20, Us Weekly reports in its newest issue. See exclusive photos wedding photos in Us Weekly's new issue, on stands Wednesday.

"The minute we said our vows, I couldn't stop crying," Montag, 22, tells Us.

At the altar, Pratt, 25, told his bride: "Heidi, from the moment you came into my life, I knew my life would never be the same without you. You are the light in my life like the sun to the earth! Your loving warmth makes me want to be a better person. Being with you, I feel complete. I'm honored to even be able to call you my wife. You are the most amazing, loving and caring woman on this planet. I will love you forever and always."

Someone who might not be so thrilled? Montag's mother.

"I called her right before the ceremony, sort of hinted that something that happened, but her reaction was to ask me if we were breaking up! I told her it might be something else, and she said, 'Well, if you ever plan on getting married just know that your stepdad is really upset that you want your father to walk you down the aisle,'" Montag tells Us.

"She was starting so much drama, it kind of pushed me toward wanting to get married without that," she adds. "I don't know when I'll tell her."
Dear God- please don't let them breed. Every time I start to think that this pair of idiots' fifteen minutes is up, they find some way to get back in the headlines. And that's exactly what this wedding is about. I predict the following: Heidi and Spencer will leave "The Hills" and get their own reality show, a new, even more obnoxious version of "Newlyweds." The show will inexplicably get killer ratings, and then the couple will break up, only to appear on "Divorce Court." Heidi will then either become a porn star or will hand out cheese samples in front of the Hickory Farms kiosk at her local mall. Spencer will be killed in a freak tanning bed accident.
Heidi and Spencer are shown at the Autism Speaks 6th Annual Acts of Love Benefit on Nov. 11. Photo credits: WENN.