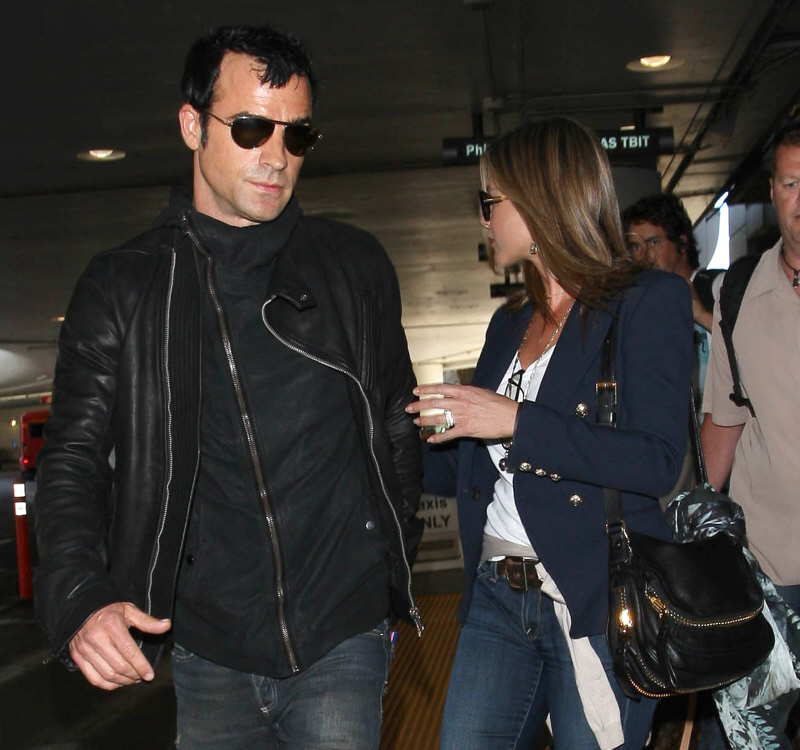 Well, Jennifer Aniston's ring-flash at LAX did the trick. Meaning that wearing diamond rings on the ring fingers of both hands, then flashing said rings to the waiting paparazzi at LAX all while smiling slyly did the trick. Jennifer and Justin and "engagement rumors" dominated a news cycle, and the denials didn't come until 24 hours later. Yes, Jennifer has always worn rings on her ring fingers – on both hands. She likes jewelry. And Justin hasn't proposed. And we're talking about it. Mission accomplished!
When Jennifer Aniston arrived at the Los Angeles International Airport after a romantic European getaway with Justin Theroux, buzz immediately built that she was sporting new bling on that finger.

So did she cap off her trip with an engagement?

Not quite … Aniston, 43, prominently wears two rings: The diamond ring on her right hand is a ring that she's worn several times over the last year. The gold band that spells her name on her left ring finger is a ring she's also had since she started dating Theroux, 40, who has a matching one!

While photos of the couple, who began dating last May, at LAX set off a fresh round of engagement rumors, "it's the same ring she has worn forever on her right hand," a source tells PEOPLE.

Potential wedding bells aside, Aniston seems to be enjoying life with Theroux. Her happiness level is at "10-plus," she said earlier this year – before this trip which included yachting in the Mediterranean and stops in Paris and in Rome.
I always think The Ring Game packs a double-punch when it comes to Aniston. The first round of "engagement" rumors comes with a general well-wishing, an "Atta girl, good for you!" round of sympathetic, "She deserves something good" reporting. Then when Aniston's people deny the reports, there's a round of sympathetic, POOR JENNIFER pity party reporting of why she hasn't managed to "settle down" post-Brad. I don't know if Jennifer wants to get married again. I don't know if Justin wants to get married ever. But I do think she plays The Ring Game on purpose. And I think it's getting old.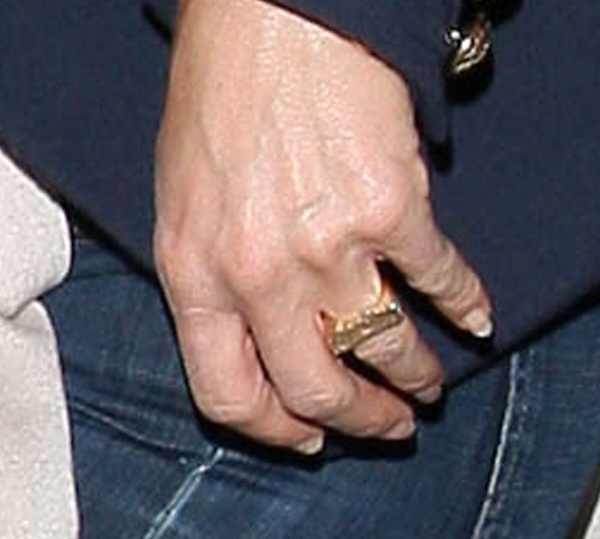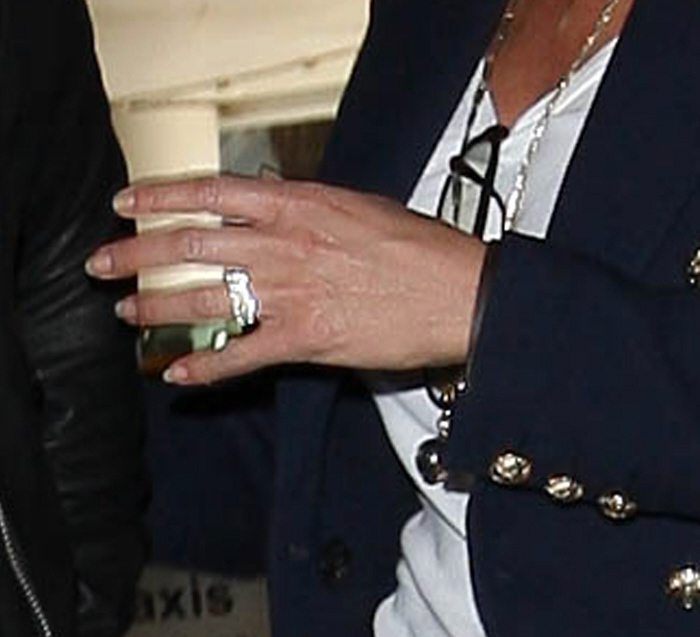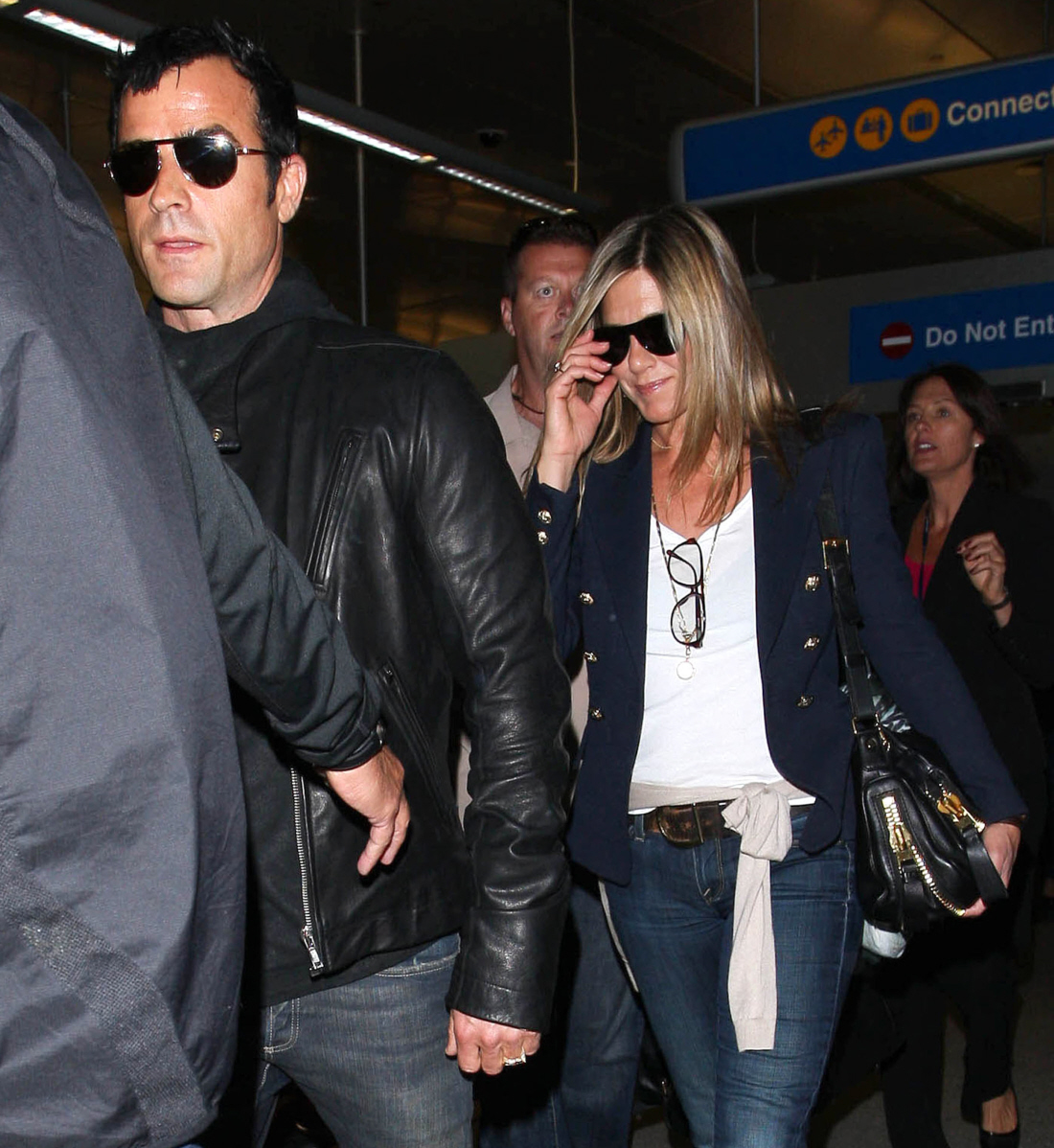 Photos courtesy of Fame/Flynet.