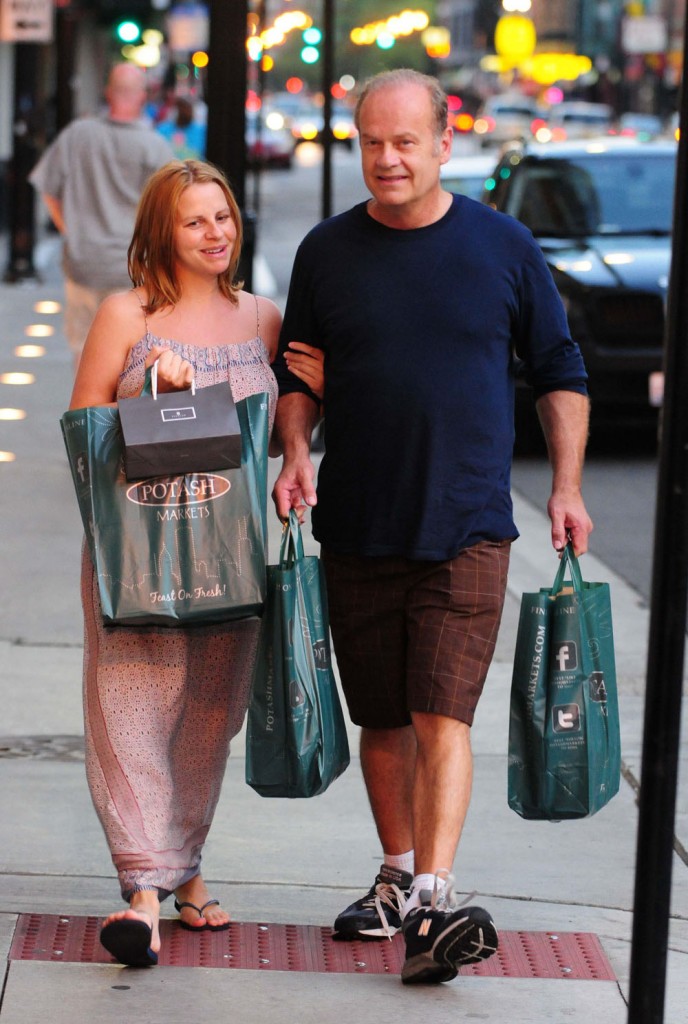 These are just some photos of Kelsey Grammer out with yesterday his fourth and youngest-to-date wife, former flight attendant Kayte Walsh. Kate is due to have twins, probably any day now, and as I said the last time I covered her I can't believe this chick is still pregnant. That's the problem you have when you make the announcement prior to the third month of pregnancy, it makes it look like the woman has the gestation period of an elephant. I know that's a bitchy thing to say, but I can't stand these people and I have a pretty solid reason for it. (Cheaters, etc.)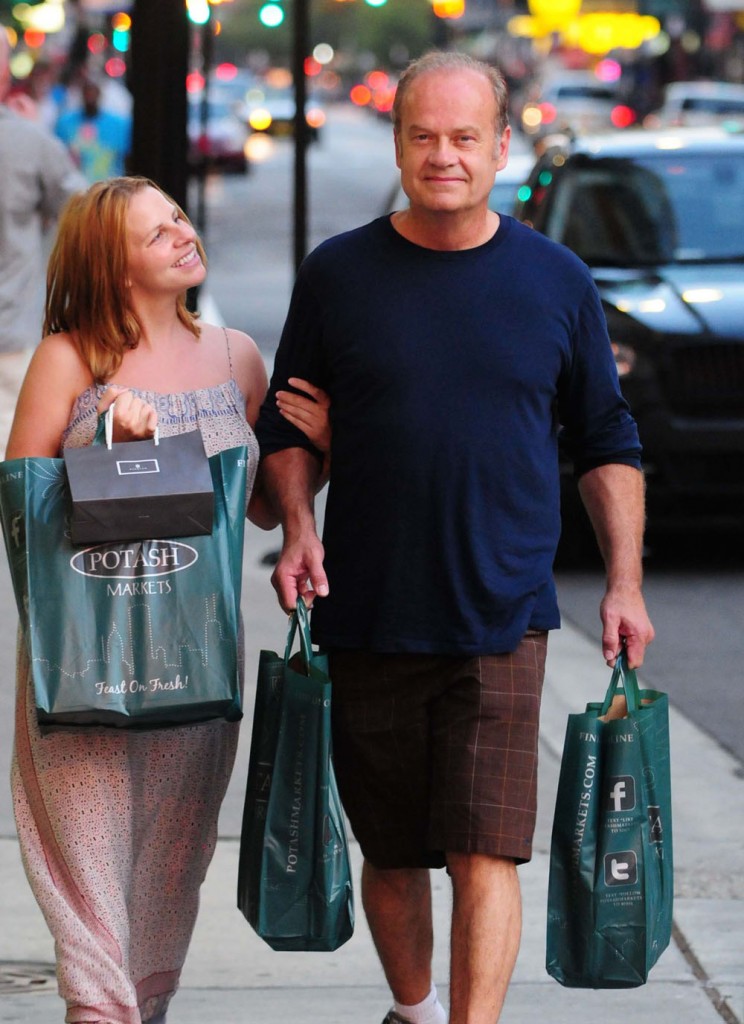 Kayte is shown out with wet hair and no makeup, and she's out in Chicago so maybe she didn't plan on getting papped. Without makeup, she looks even younger than 30. These photos really look like a young expectant mom out with her dad. I mean, that's what I would assume if they weren't being handsy and I had no clue who they were.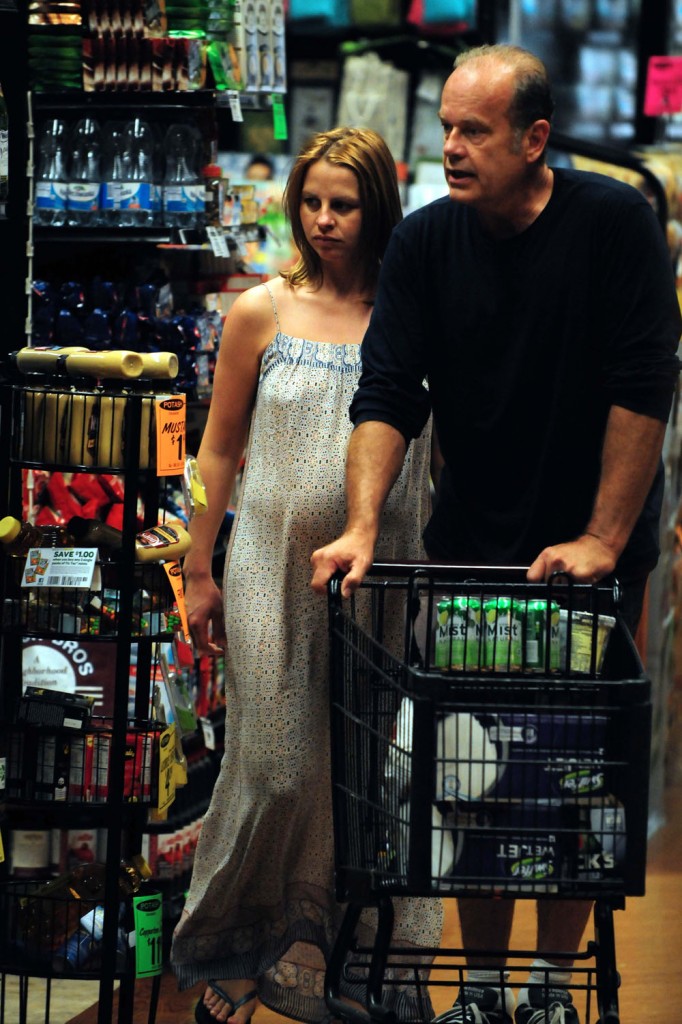 In terms of news about these two, they renewed their vows last month. Radar also recently reported that Kayte was feeling miserable and lonely in Chicago. This story came out a couple of weeks ago, but the quotes are pretty good so I'll include it:
"Kayte is just absolutely miserable because she feels so lonely and isolated," a source close to the situation tells RadarOnline.com. "She and Kelsey are living in Chicago right now because he is filming his television series, Boss. Kayte has absolutely no friends and no support network around her. Kayte is alone most of the day while Kelsey is filming and at their recent baby shower for the twins all of the guests were Kelsey's fellow cast members and crew from the show. Kayte didn't have any of her friends at the shower because they are all in England. It's been a very rough pregnancy for her because she is pregnant with twins. Kayte is hoping that once the babies are born she won't feel so alone."
[From Radar Online]
I would feel sorry for this lady if she didn't make her bed, you know? Oh and Kelsey is being sued for allegedly promoting a ponzi scheme, but he claims he's also a victim and is being wrongly accused. We'll see. The media will forget all about it after we see photos of the babies in People or US Weekly within a couple of weeks of their birth.
Also, I just want to include these photos of Kelsey out getting coffee on 6-25. Look at his dippy shorts! Cute dogs, though.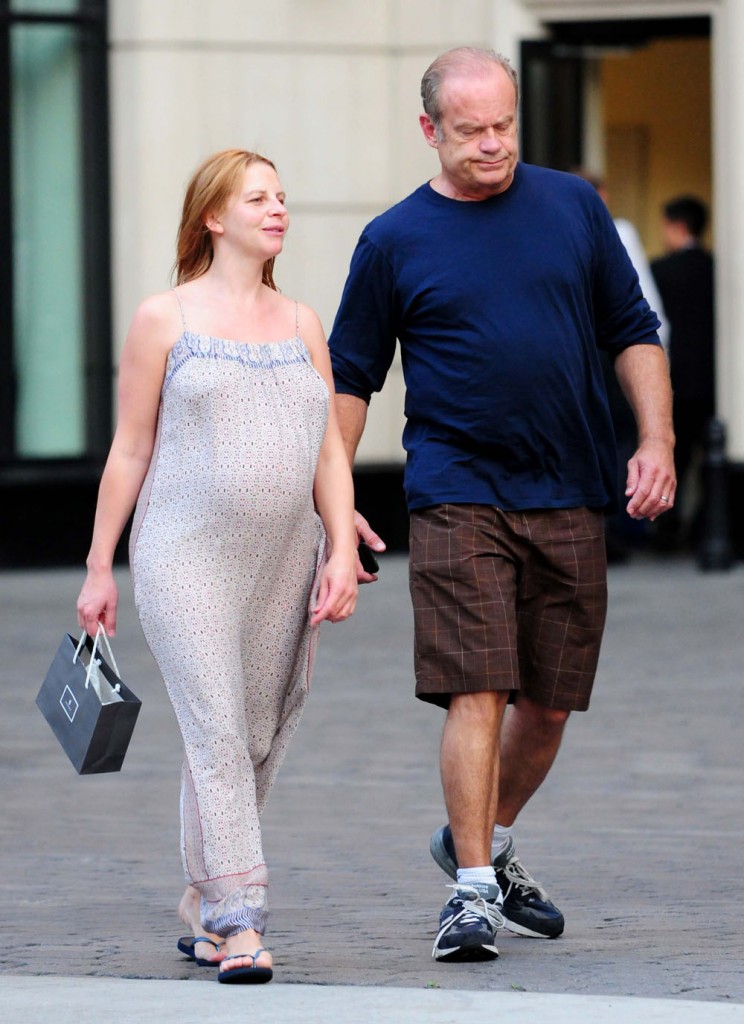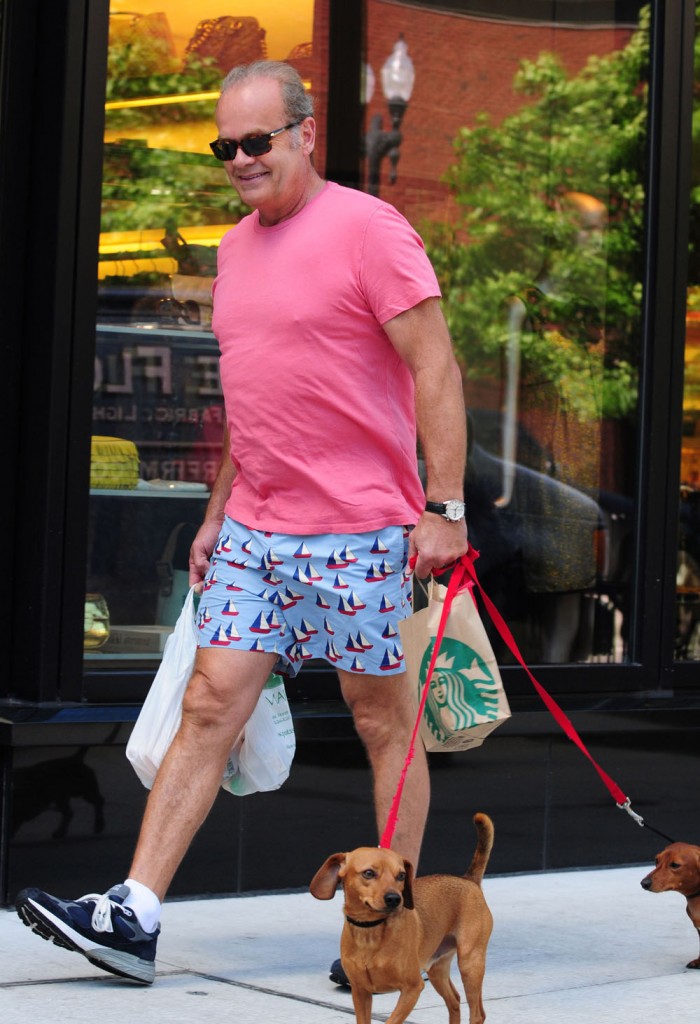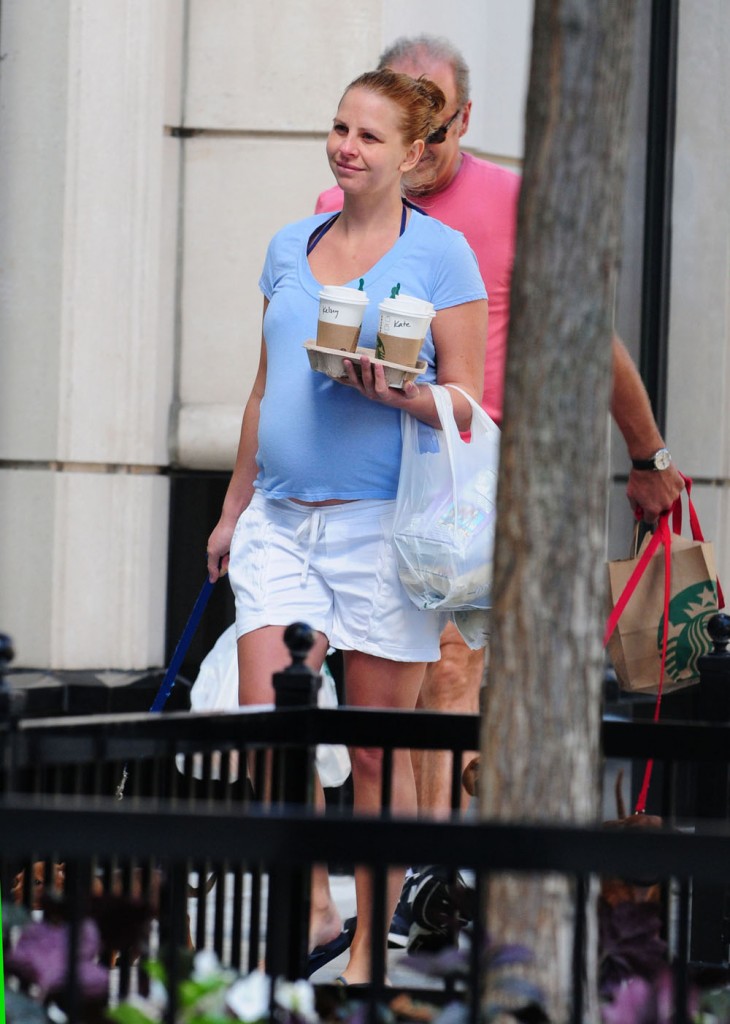 photo credit: FameFlynet