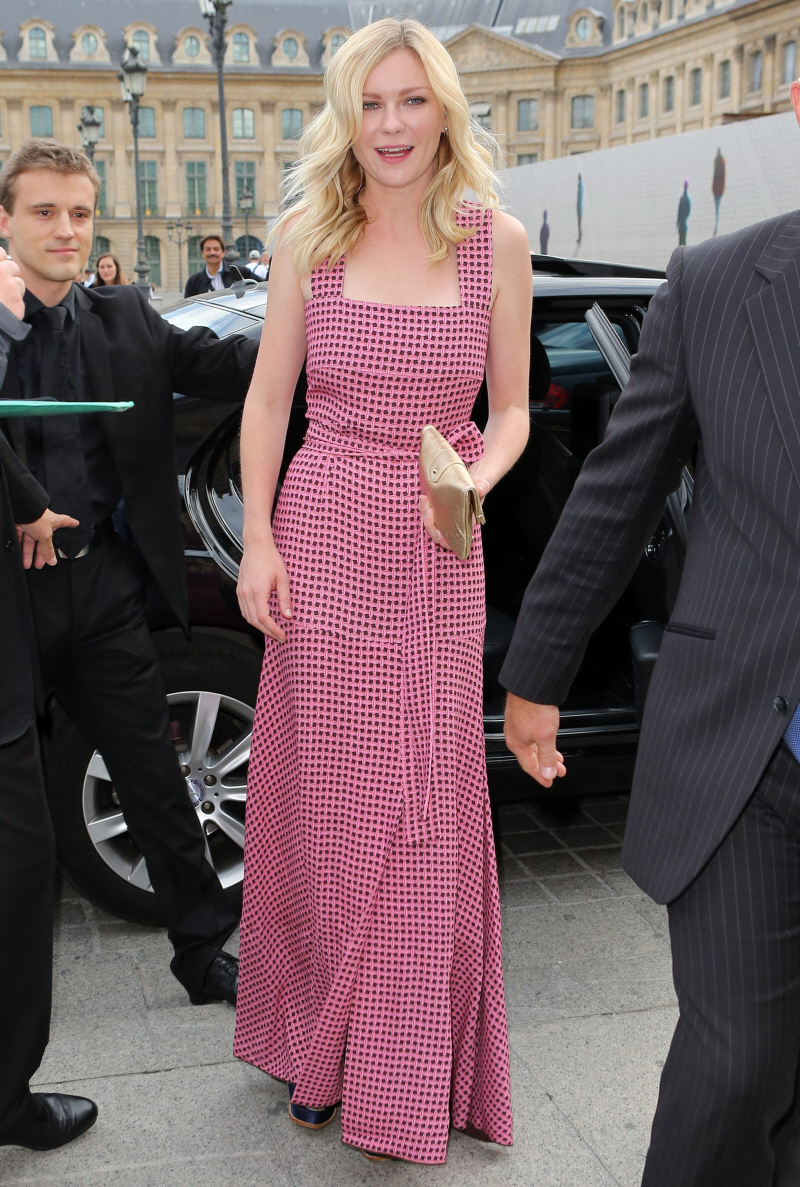 These are just some nice photos from yesterday's Louis Vuitton show/opening something during Paris Fashion Week. Kirsten Dunst was the big headliner for the event, which… I mean, she's not the big "celebrity get" that she once was, but I do appreciate that she's attempting a career comeback and it's kind of working. Kiki's dress is LV, I'm guessing, and I totally love it. ON HER. I would look like hell in this. On Kiki, it's fresh and flattering and really very beautiful. Her whole vibe is really pretty here – breezy hair, simple makeup, she looks young and happy and lovely. I wonder if she's still with Garrett Hedlund? I hope so. Now, while Kiki was in Cannes in May, I kept saying that she had some kind of bump – it's disappeared! So she lost some weight. Or maybe she's just not boozing so much these days.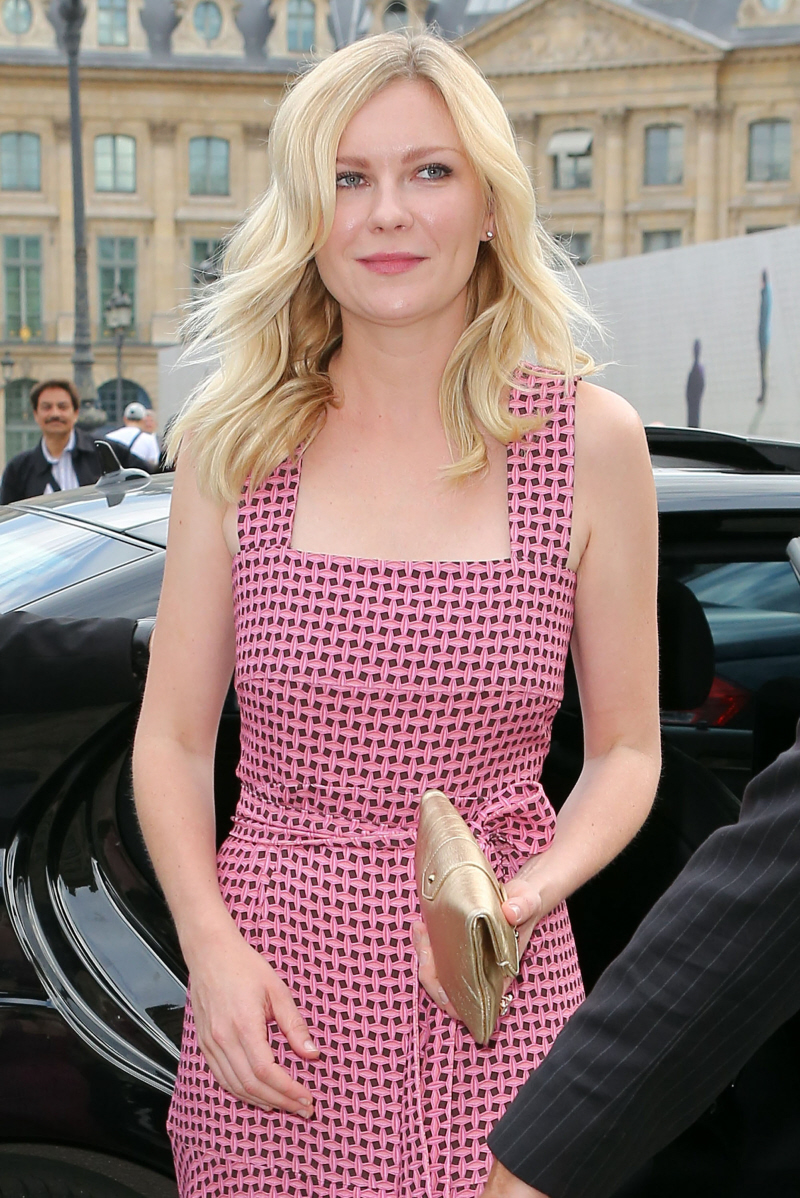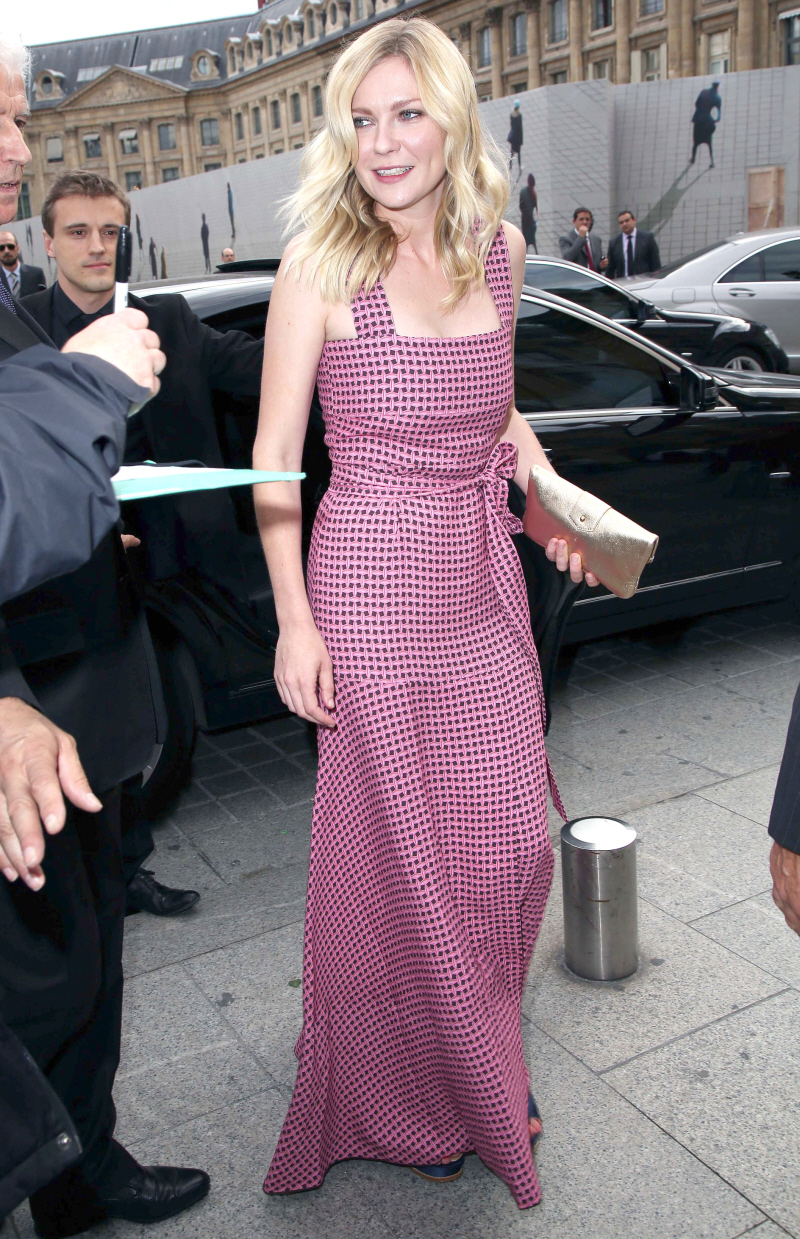 More photos from the LV event – Princess Charlene! She's still in Paris without her husband. Chuckle. This is seriously Prince Albert's wedding anniversary gift to Charlene – she got to go to Paris without him and do Paris Fashion Week events. She looks so happy here!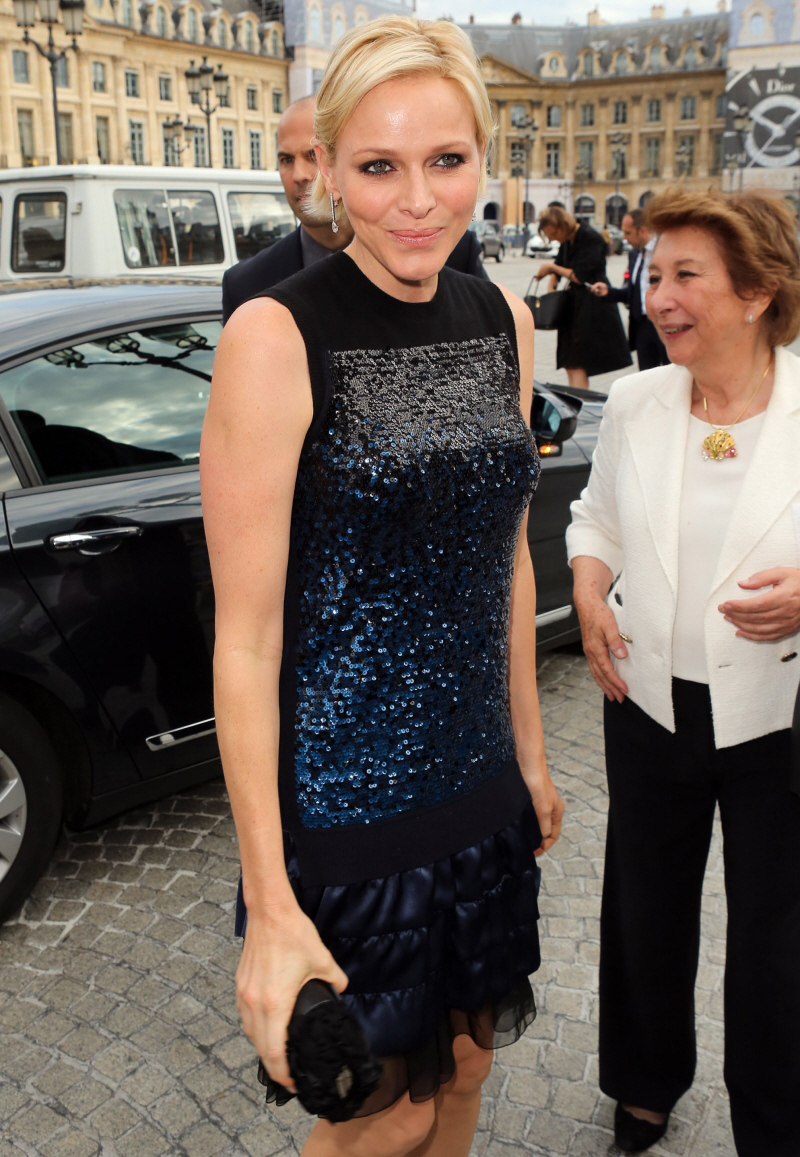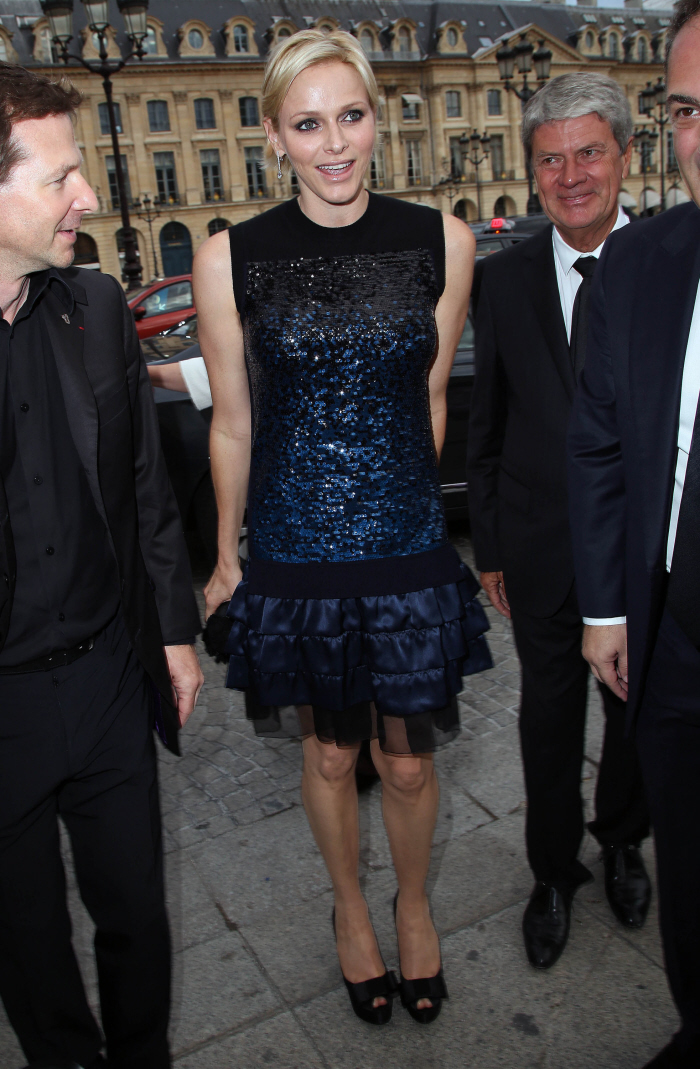 And here's Catherine Deneuve. Because she's amazing.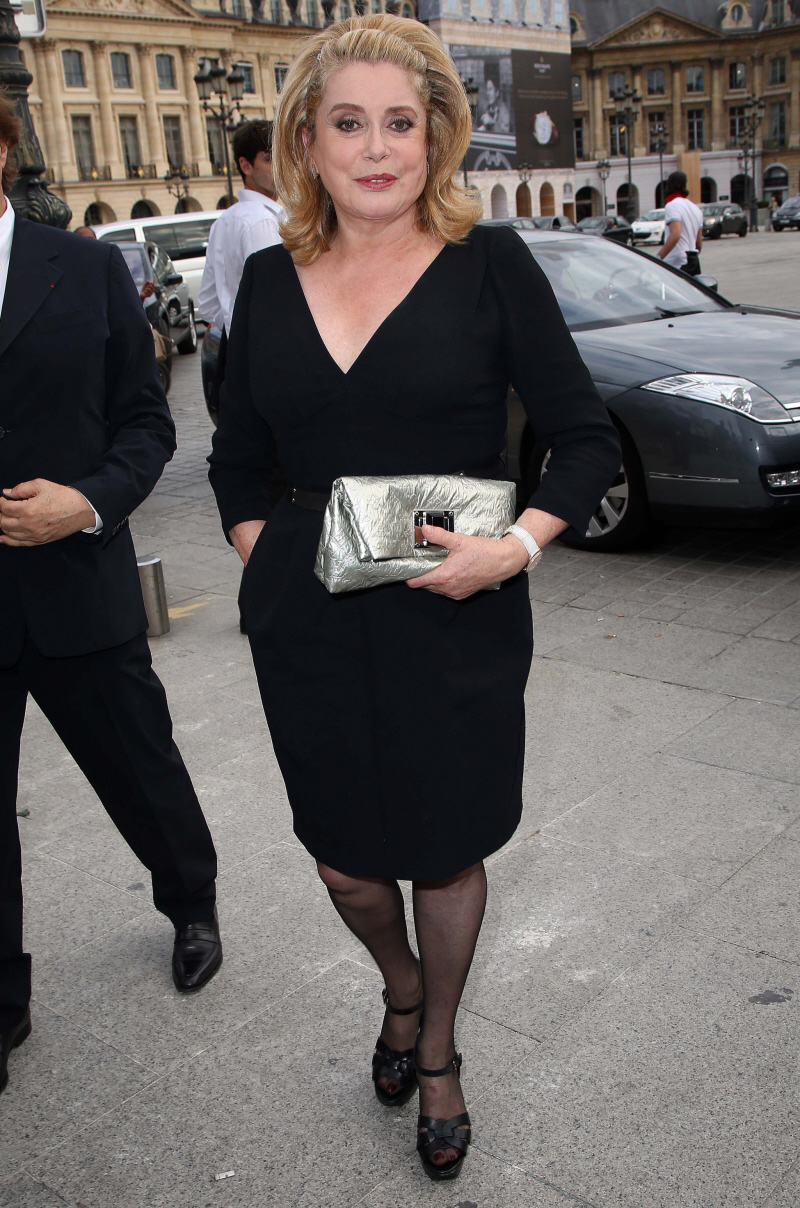 Photos courtesy of Fame/Flynet.