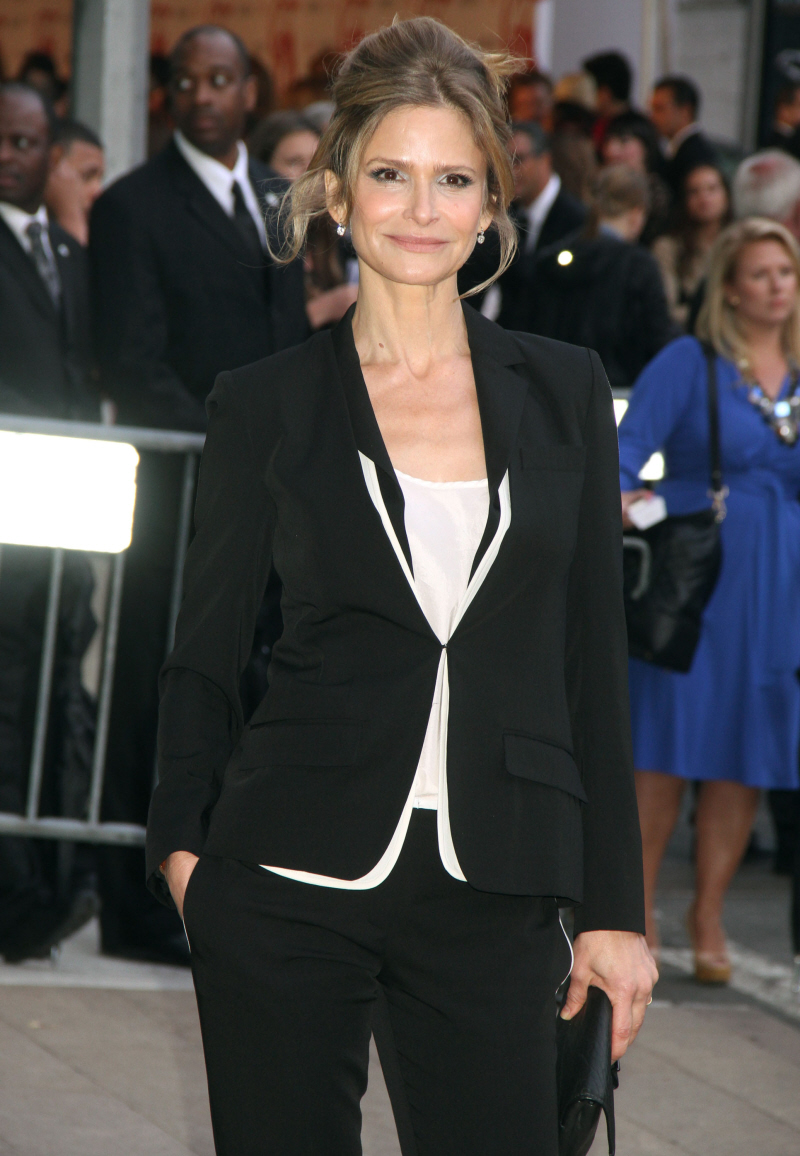 Mild spoilers for the new season of "The Closer" are below
This interview with Kyra Sedgwick made me squeal. God, do you know how much I love The Closer? SO MUCH. A ridiculous amount. I can't believe the series is closing down this summer. It sucks because… there really was so much more to do with these characters. They could have done another four seasons and the series still would have managed to be fresh and wonderful. Anyway, there are only six episodes left of the final season of The Closer. The first of the final six airs this coming Monday at 9 pm on TNT. In these final six episodes, "the mole" will finally be revealed. Brenda will also face off with "the rapist/murderer/psychopath who got away," Philip Stroh, played by a deliciously creepy Billy Burke (Bella Swan's dad for all of the Twihards out there). In this interview, Kyra also says that Brenda loses someone close to her. OMG, her dad? HER MOM? JOEL THE CAT?!?!? GAAAHHHH!!!!!!!!!!!
On not everyone surviving the final episodes.
"I think Brenda realizes how deeply she loves her squad and the inherent loss of making a choice, or having to leave. And there is another loss that happens that I can't reveal. But there's a major personal loss for Brenda."

Like a recurring character passing away?
"Yes, yes."

On the mole's reveal.
"Oh absolutely [people will be surprised]! I think we've been thrown off the scent. I look at my Twitter and everyone has a different idea."

On the final episodes being themed around love and loss.
"The themes are loss and love and I think there are clearly some ripple effects that occur after the mole is revealed that are challenging for everybody. I think in some ways, the last six episodes are about coming to terms with who we are as people and not being pleased with who we see, including Brenda. She has to come to terms with the choices she's made in her life and the ramifications of her choices. She has always put her career first and she suddenly has to deal with the ramifications of that."

On the return of Philip Stroh, the one suspect who got away.
"He's her nemesis and someone she felt really got away. She really thinks she's got him and then she doesn't so that creates some turmoil in her.

Will she lose the plot a little bit because of him?
"I think she's completely unreasonable when it comes to him and sees red. She can't put her best foot forward. She lets her emotions get in her way and they certainly do get in the way and make it more difficult to do her job."

On whether the last episodes will set the viewers up for the show's spin-off Major Crimes.
"I don't think so. I mean, in some ways it does in terms of logistics and who is in what position. But I think that is sort of going to be a different animal. I don't think I can necessarily speak to that because I haven't seen any of the scripts but it's going to be more about prosecuting instead of getting the confession."

On Brenda's final goodbye.
"I had a lot invested in doing it the right way. We really needed to honor her journey and I think we really did. Honor everything we did before and not pull out any false notes or anything uncharacteristic. Her deepest flaws are what makes her human and relatable and we wanted to have those be something that she has to deal with. To deal with the consequences of her actions. I think that is important and real and honest. I just felt like there was a wrong way to do it and we didn't do it that way. I think we did it the right way, I really do. I think we really honored everything that went before and yet set her on another path. I think the audience will be sad it's over but pleased and understanding of why she is leaving. It's not a fly-by-night reason. The seeds have been sown for her departure. It'll be sad, but they'll be pleased. We set her on another path."

Will Brenda be focusing on her personal life now?
"Yes, yes. I think that's a big part of it."

On who Brenda is at the end of the season.
"Older and wiser. I think that she's less self-centered. Because I think she's kind of a self-centered, single-minded, 'what I want at all costs' kind of person. She starts to take in the effects of her actions and takes in more of the people around her and their needs. It's not just about her needs all the time and I love that. I love that she's kind of grown up."
Can I admit something? Although I'm a die-hard Closer-loonie, there were parts of "the mole/federal lawsuit" storyline that I found kind of dumb. Like, I liked how close Brenda and Captain Rader became, and I appreciated that Brenda consistently plays favorites with David Gabriel and that the only time she really lost it is when it looked like Gabriel would be putting his career on the line for her. But the "resolution" to the federal lawsuit in the last episode was… weird. I really though Brenda had come to a point where she was willing to admit she made a mistake, and then she threw a hissy fit and accused Captain Rader and Chief Pope of conspiring against her. I thought Brenda was behaving immaturely, considering her journey to get to that point. But I do want to see how else that story gets resolved. Who is The Mole? I guess we're supposed to think it's Taylor. He's the obvious choice, right? But what if it's Flynn? Or Buzz? Or Sanchez? God, I would go crazy if it's Sanchez. I would go crazy if Sanchez is the character who dies too. I love Sanchez. I love all of them, really. GAH!!! Long Live Brenda Leigh Johnson.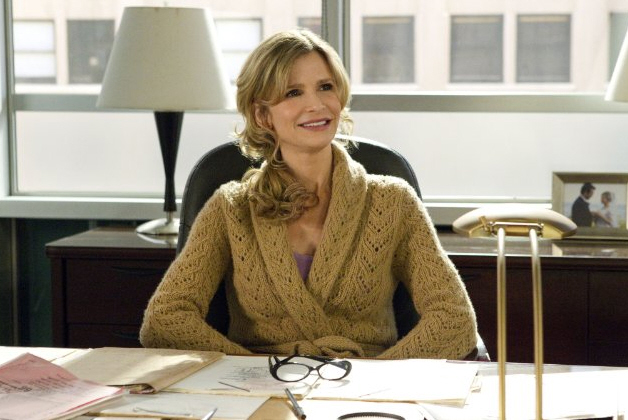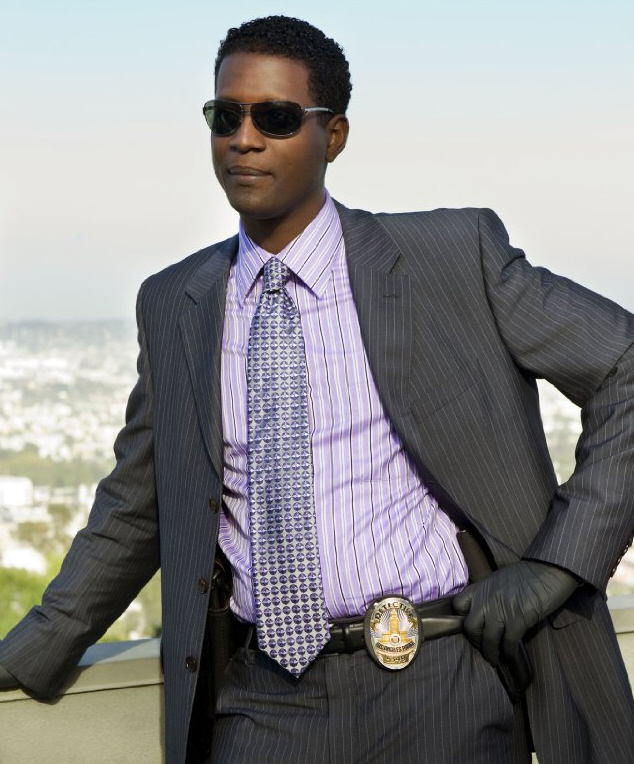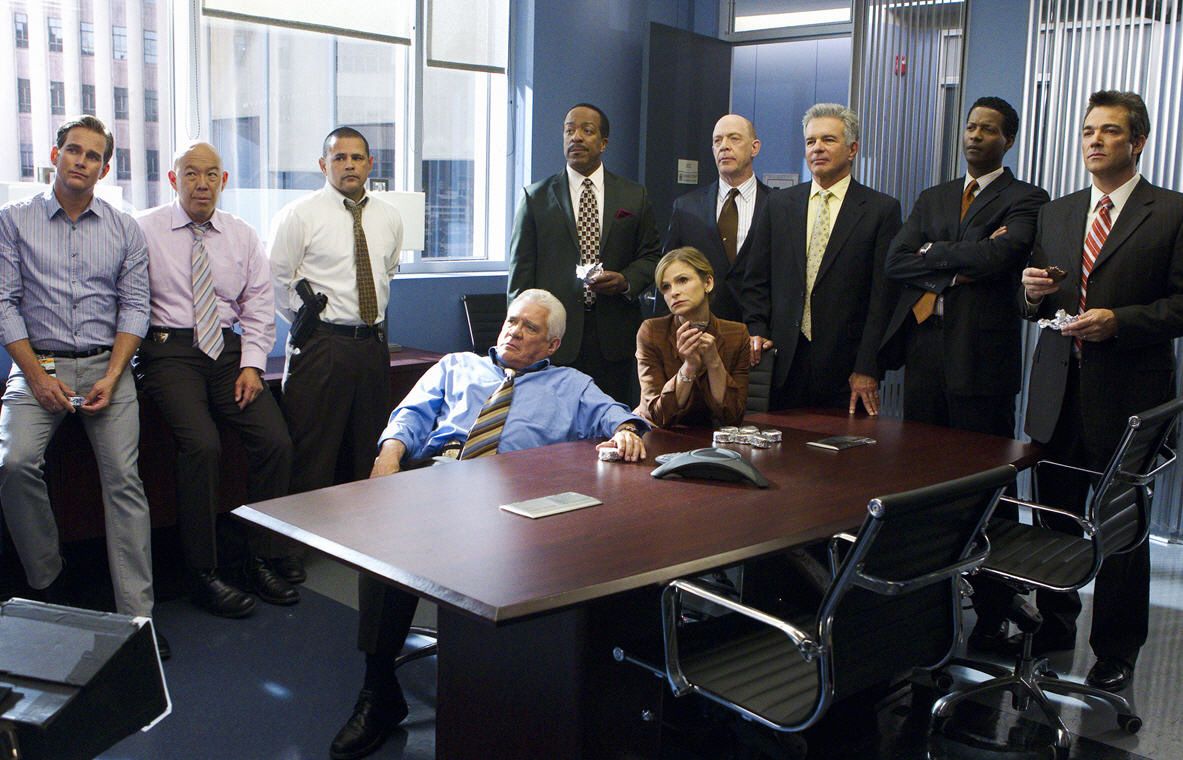 Photos courtesy of WENN, IMDB.