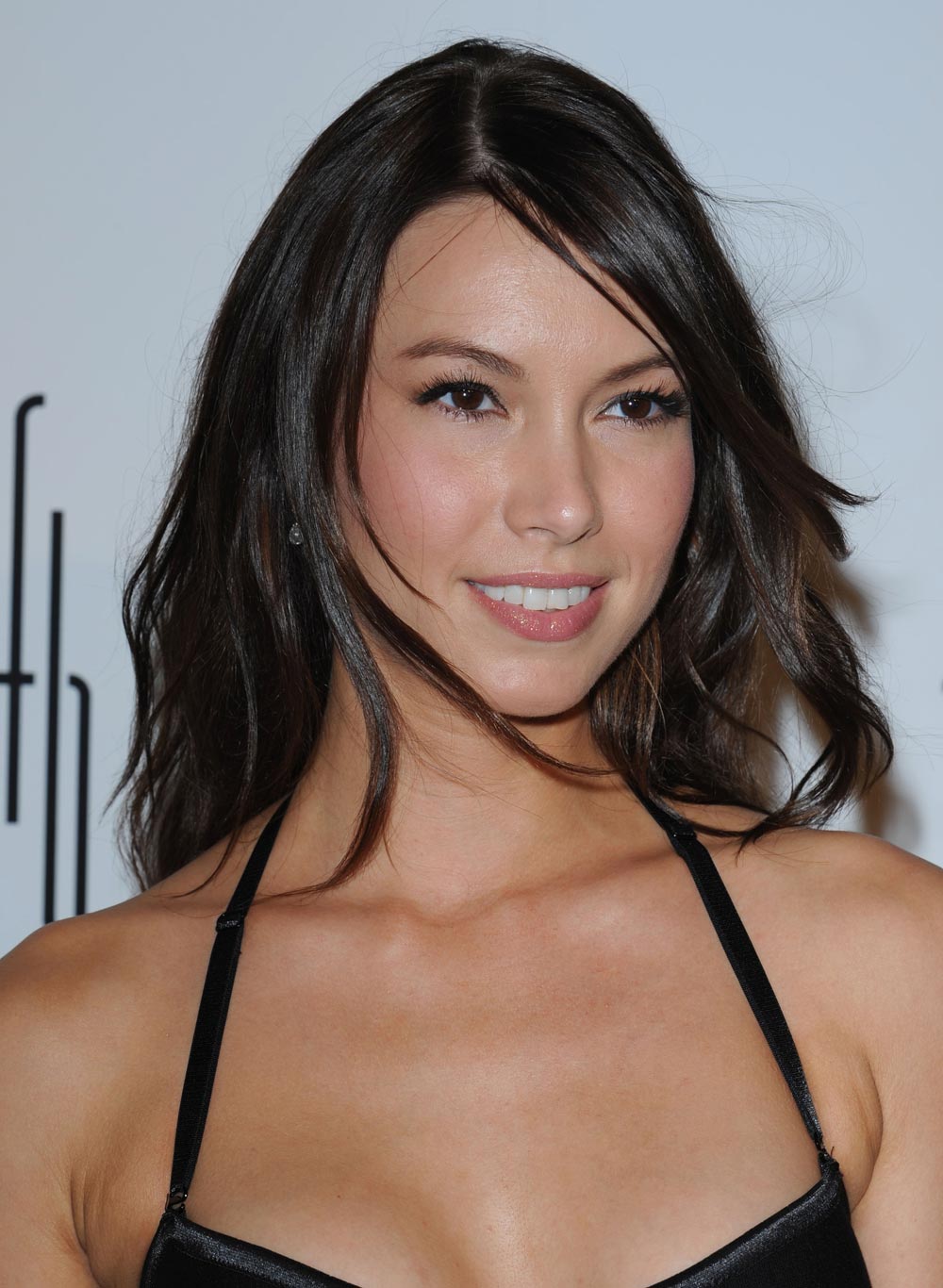 Sarah Larson was given a huge promotion from cocktail waitress and sometimes stripper to girlfriend to the most eligible bachelor in the world for nearly a year. One would think that she was on easy street that whole 12 months, and one would be right, unless one were Sarah Larson herself. According to Larson, being George Clooney's girlfriend is "stressful."
Sarah Larson split from the 'Burn After Reading' star earlier this year after an almost 12-month relationship, but has admitted she felt extremely self-conscious whenever they went out in public together.

Asked how it felt to have dated the "sexiest man alive", Sarah said: "No pressure. It was a little nerve-wracking because you know, everybody loves George, and so, to be in the public eye like that, it was a little bit stressful.

"It's a lot to take in. I think I just went like a deer in the headlights. At times, I didn't know what to do."
[From Female First]
When you're way out of your league, and you know it, it's always stressful. Even if you're good at covering it up, when you go from serving watered down drinks to slot players in a casino to accompanying one of the most famous and adored actors in the world to the Oscars, you're going to feel how much you don't belong there.
Sarah still won't say who broke up with whom, which means he broke up with her, and she won't say why, which could mean any number of embarrassing things for her but doesn't necessarily mean it was her fault. But she does say it happened quickly and that she and Clooney no longer speak to each other.
In some wise words some others could probably take to practice, Sarah said, "It was quick. You know, break-ups are difficult, but people, you know, we move on, go onto other things. I haven't spoken with him in a very long time. Not necessarily that there's hard feelings but we just haven't. When you break-up, it's difficult but you move on."
I'm sure Sarah was really hoping to parlay her busted relationship into more celebrity opportunities, and it hasn't panned out for her. It's nice to hear, though, that she's not hanging on to something long dead and gone and isn't desperately clinging to any vestige of communication with George. Sounds like the best possible course of action for her.
Sarah Larson is shown on 11/14/08 at the Fontainebleau Miami Beach Grand Opening and one of the last times she was spotted out with Clooney, on his 47th birthday on 5/7/08. Credit: Bauergriffin