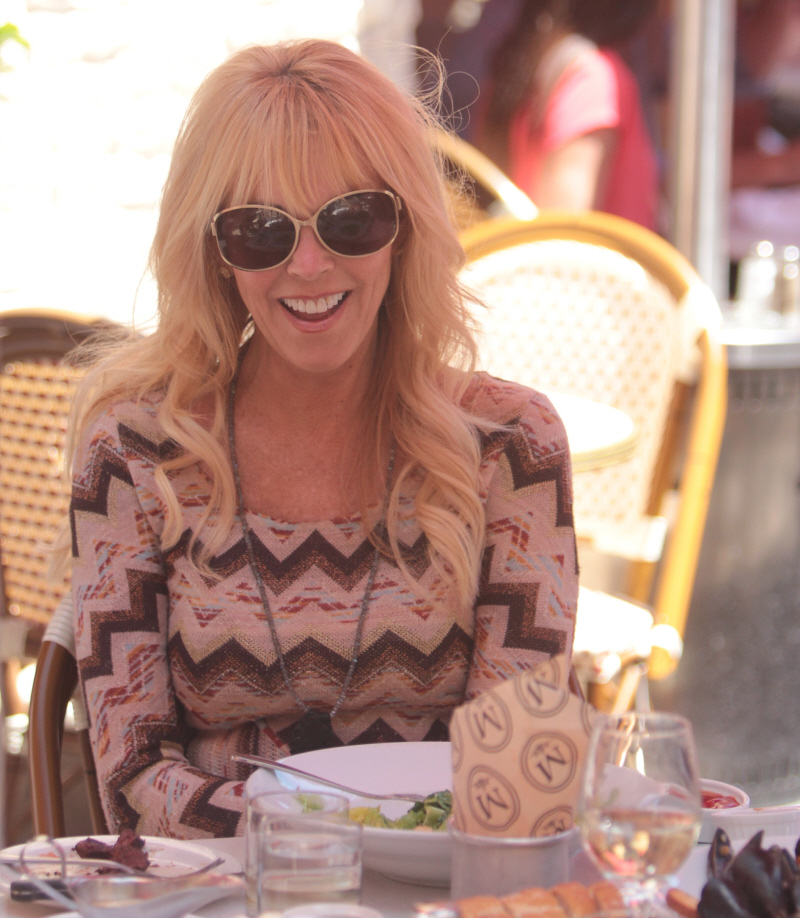 I was about to start this post with "This is why Lindsay Lohan is the way she is" but I kind of think that's a cop-out at this point. Obviously, Lindsay, Ali and the other Lohan children would have been better off being raised by wolves, but that only excuses so much. So, Page Six decided to check in with Dina Lohan. What's Mother Crackhead up to these days? Dining and dashing. What is she, 15 years old?
Dina Lohan and her brother Paul Anthony Sullivan left organizers of a Hamptons charity event fuming after they allegedly skipped out of the bash without paying the bill. We're told Lindsay Lohan's party-cougar mom and her brother were offered four complimentary tickets to new East Hampton restaurant hot spot Andrra on Saturday night to watch the Great Bonac Fireworks Show to aid the nonprofit Clamshell Foundation, which supports local health, cultural and education projects.

But Dina and Paul arrived for the seated dinner with eight others. A source told us, "They dined and dashed on a $2,500 check and didn't leave a dime for the waiters. The understanding was they would get four free tickets. Anthony stormed up at the end and said, 'What is this check for?' Organizers offered a reduced bill for around $1,100, but then they just upped and left without leaving a tip. When organizers later phoned him to demand payment, Sullivan said, 'My celebrity clients were not happy.' "

Andrra owner Rich Silver confirmed that Sullivan and his party left with an unpaid bill but declined to comment further.

Sullivan, who in 2008 was sentenced to a year in jail for fraud and now runs a promotions company, said, "This is a total lie. My written and verbal agreement with Rich Silver was to comp dinner for 8 to 10 guests, six people ate. There was not to be any bill. Then you get a bill for $2,500?"

He added, "Dina was strictly invited as a guest and had nothing to do with paying anything. This is totally false. There is no bill to pay. I paid $500 for drinks, and I will wire a tip tomorrow."

Sullivan's attorney, Phil Solages, said, "My client . . . had an arrangement to assist . . . with the promotion of an event. The establishment informed him that his entire party, including himself would be comped for the evening, then he was presented with a bill in contradiction to the agreement. Upon mutual agreement the bill was greatly reduced. He is in possession of a receipt [presumably for drinks]."

Lohan didn't respond to an e-mail for comment last night.
THIS is where Lindsay Lohan gets her sense of entitlement, her sense of "everyone has to give me everything I want. FOR FREE." It's the age of entitlement, the age of I'm-a-celebrity-so-I-don't-have-to-pay. And what's worse is that society – for the most part – agrees with Lindsay and Dina. Lindsay doesn't have to pay for her crimes. Dina still gets invited to and COMPED at fancy restaurants. And when someone hands a Lohan a bill, what happens? Nothing. Literally. They don't pay, they don't leave a tip, and when someone complains, they just throw a cracked-out hissy fit.
Also: is anyone else disturbed by the fact that Dina looks younger than Lindsay at this point?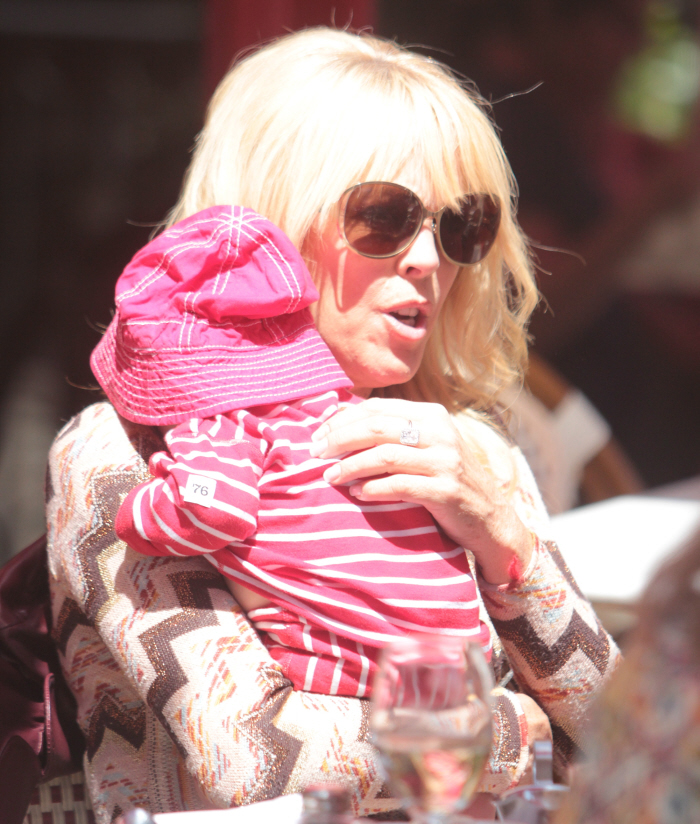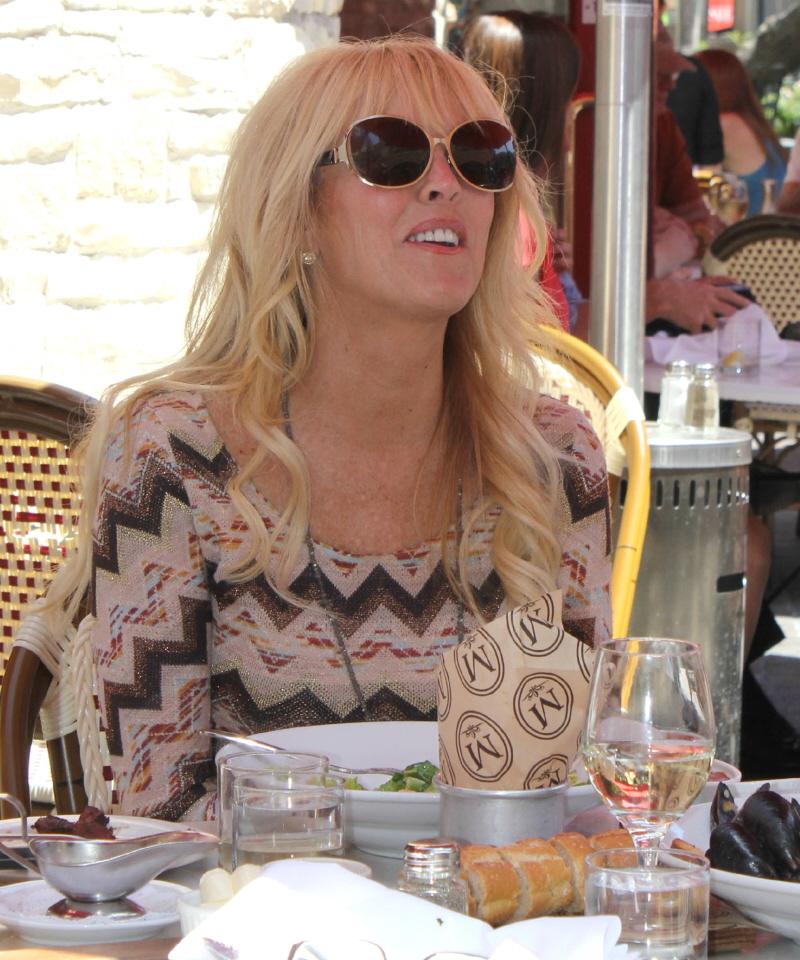 Photos courtesy of WENN.