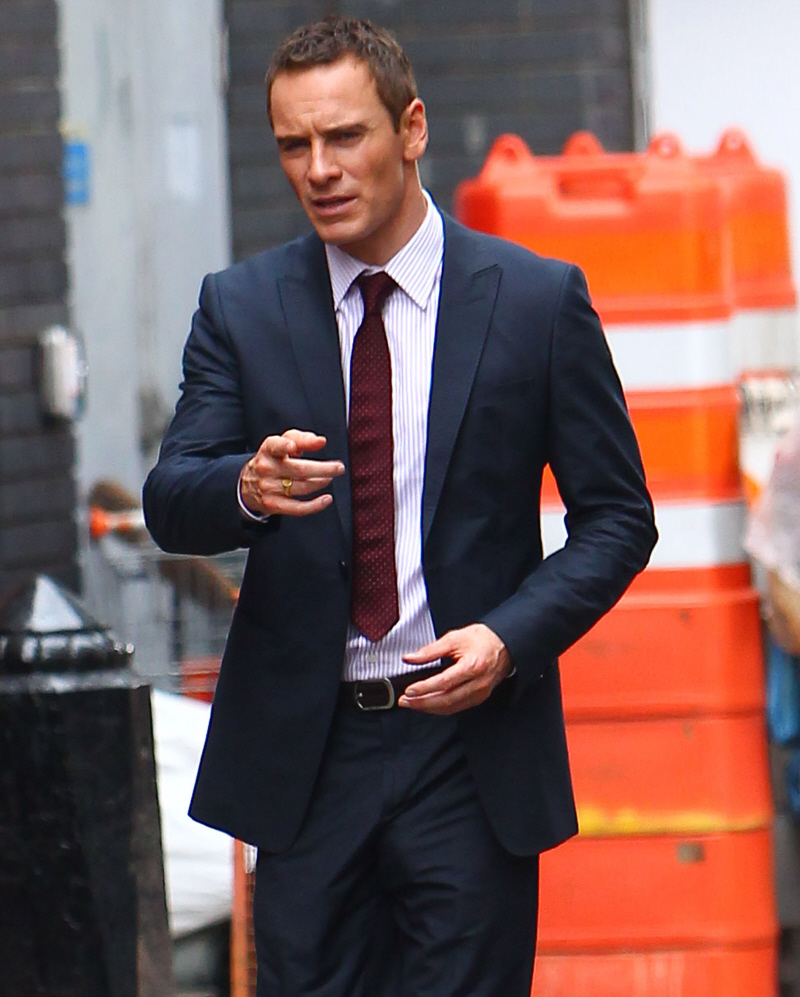 SON OF A…!!!!! Yesterday, I saw that other sites had new Michael Fassbender photos, but I checked the photo ID and thought, "Damn, we don't have access to them anyway." But we had them the whole time!!!! So, you're welcome. NEW FASSY!!! He shaved. He cut his hair. He's wearing a really nice suit. He's still a glorious ginger. And the Fassdong is present and accounted for, thank you very much. I guess we now know (for sure) that Fassy "dresses to the left" (his left). Not only is the Fassdong a southpaw (you know what I mean, LOL), but I'm pretty sure Fassy is going commando in these photos. Bless his heart. And L'Fassdong.
Anyway, Fassy is in London now – the suit and the haircut is for his role in The Counselor, which had a really fast preproduction, right? Fassy had been in Louisiana filming Twelve Years a Slave with Steve McQueen, and I'm guessing he started The Counselor just a short time after Slave wrapped. This is the Ridley Scott movie where Fassy plays a lawyer who gets in over his head about something something. Angelina Jolie was rumored to be involved – possibly playing Fassy's character's fiance, but the part ended up going to Cameron Diaz. Or something, there were a lot of rumors about this one, actually. One of the rumors ended up coming true – Brad Pitt took a small part in the film, making it Brad's first film with Ridley Scott since Thelma & Louise. You know Brad and Fassy adore each other, right? Because they do. Fassy has talked a lot about Brad opening up some doors for him in Hollywood.
Anyway, back to the photos… Fassdong, ginger, etc. I do seem to prefer Fassy when he's a bit more unkempt. I like him with some scruff, and when his hair is longer. He just looks… hotter when he looks more wild and untamed. Of course, I would still peel this suit off of him with my tongue. I'm not saying otherwise.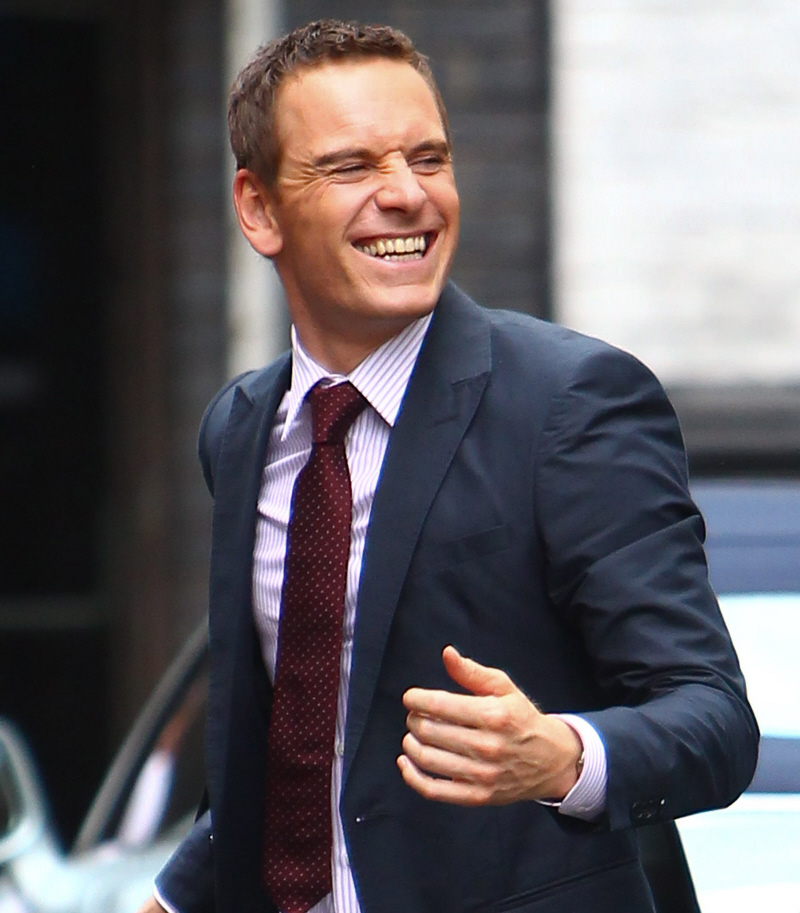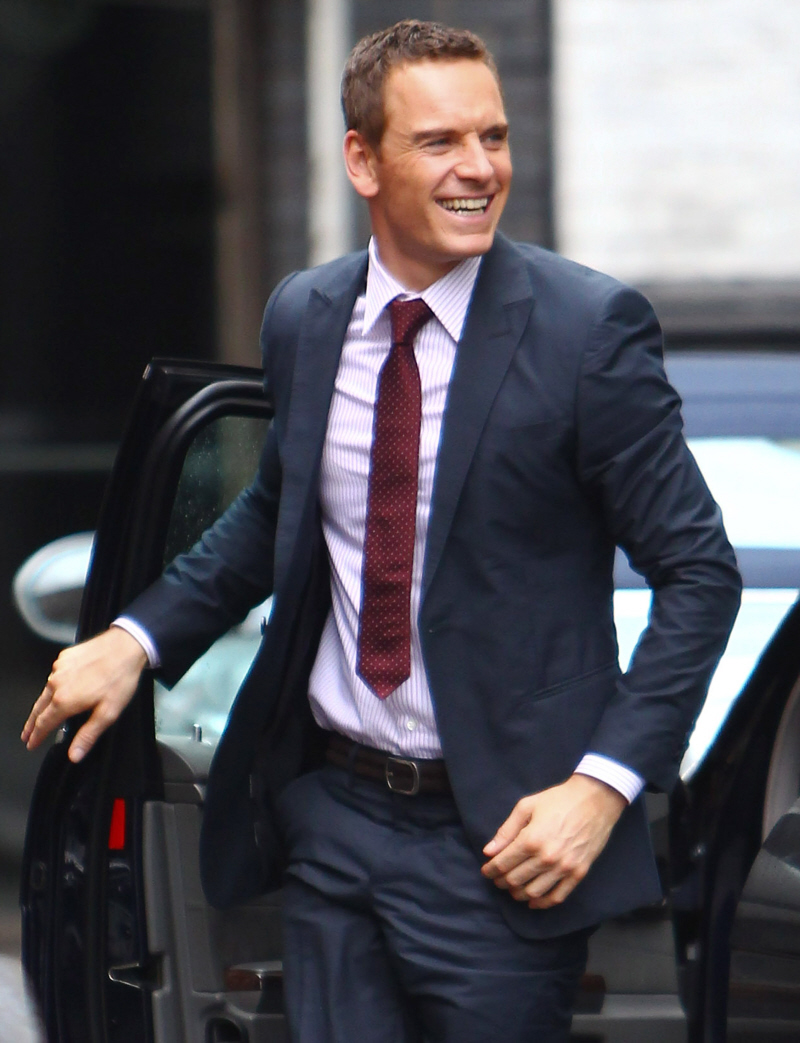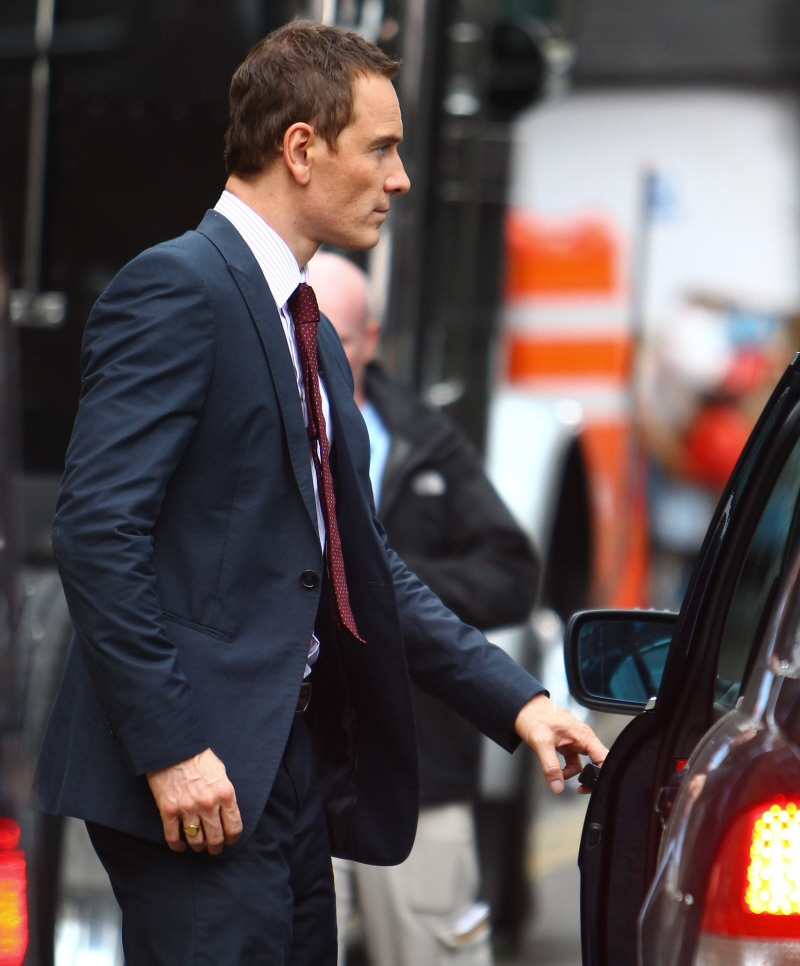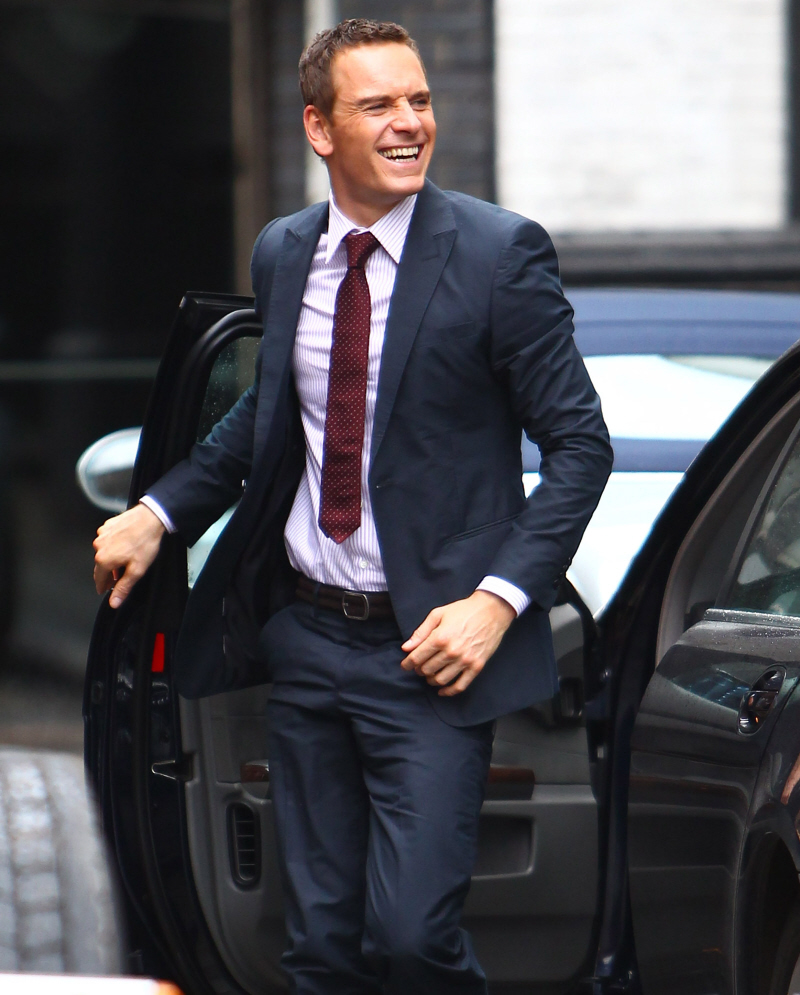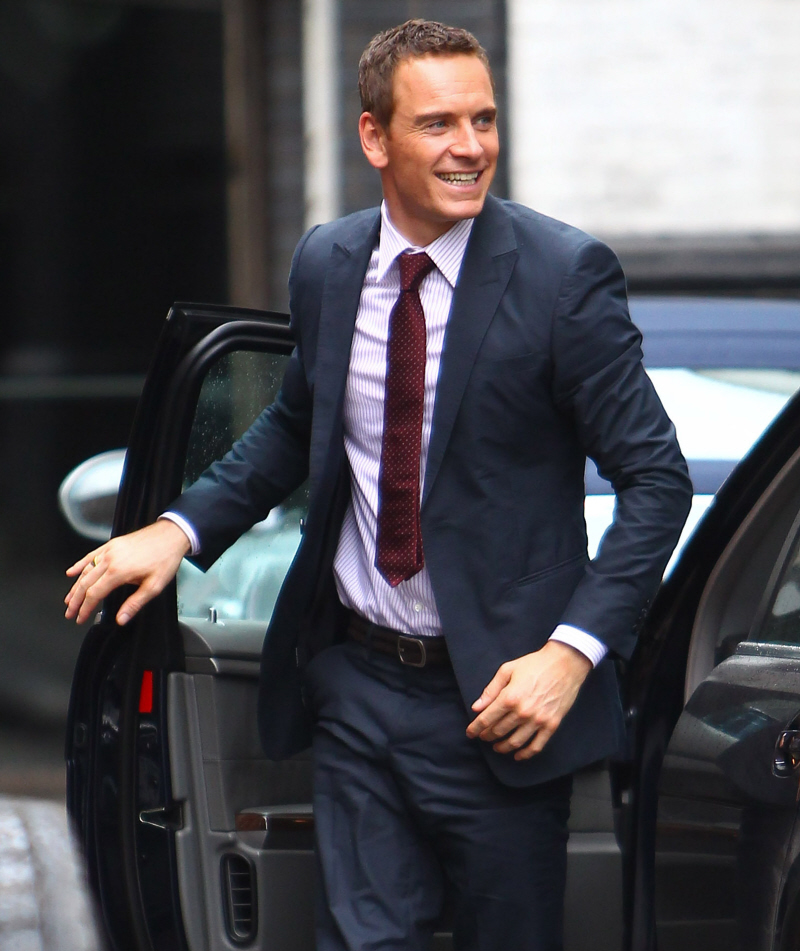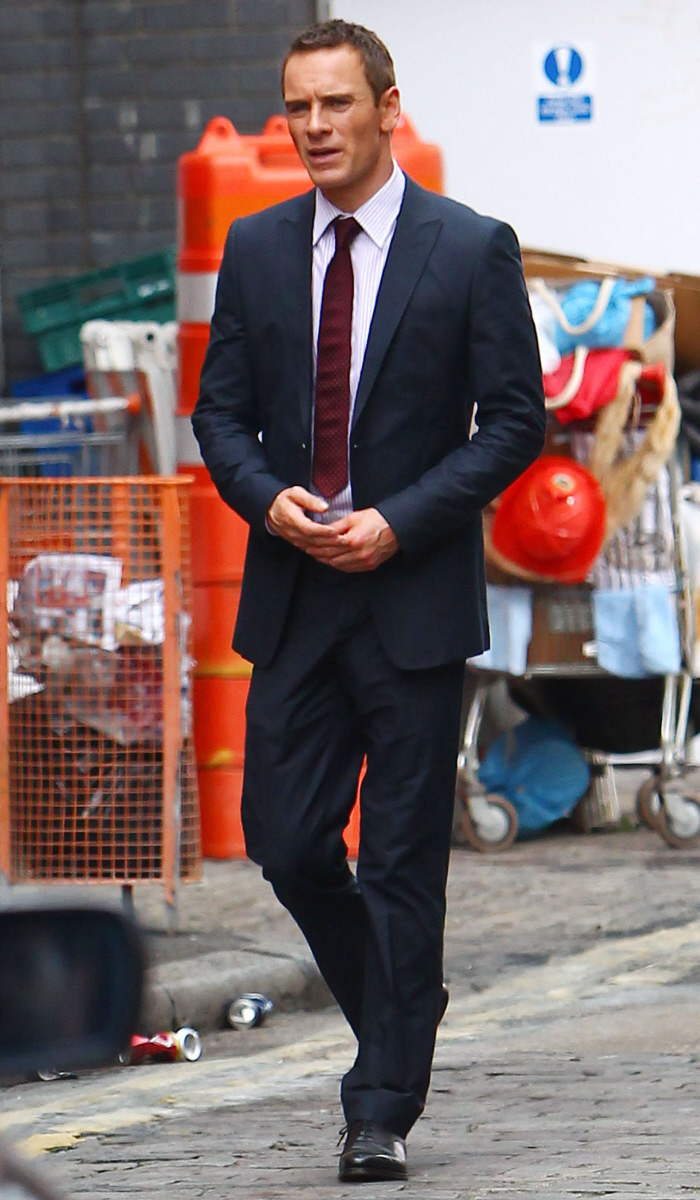 Photos courtesy of WENN.