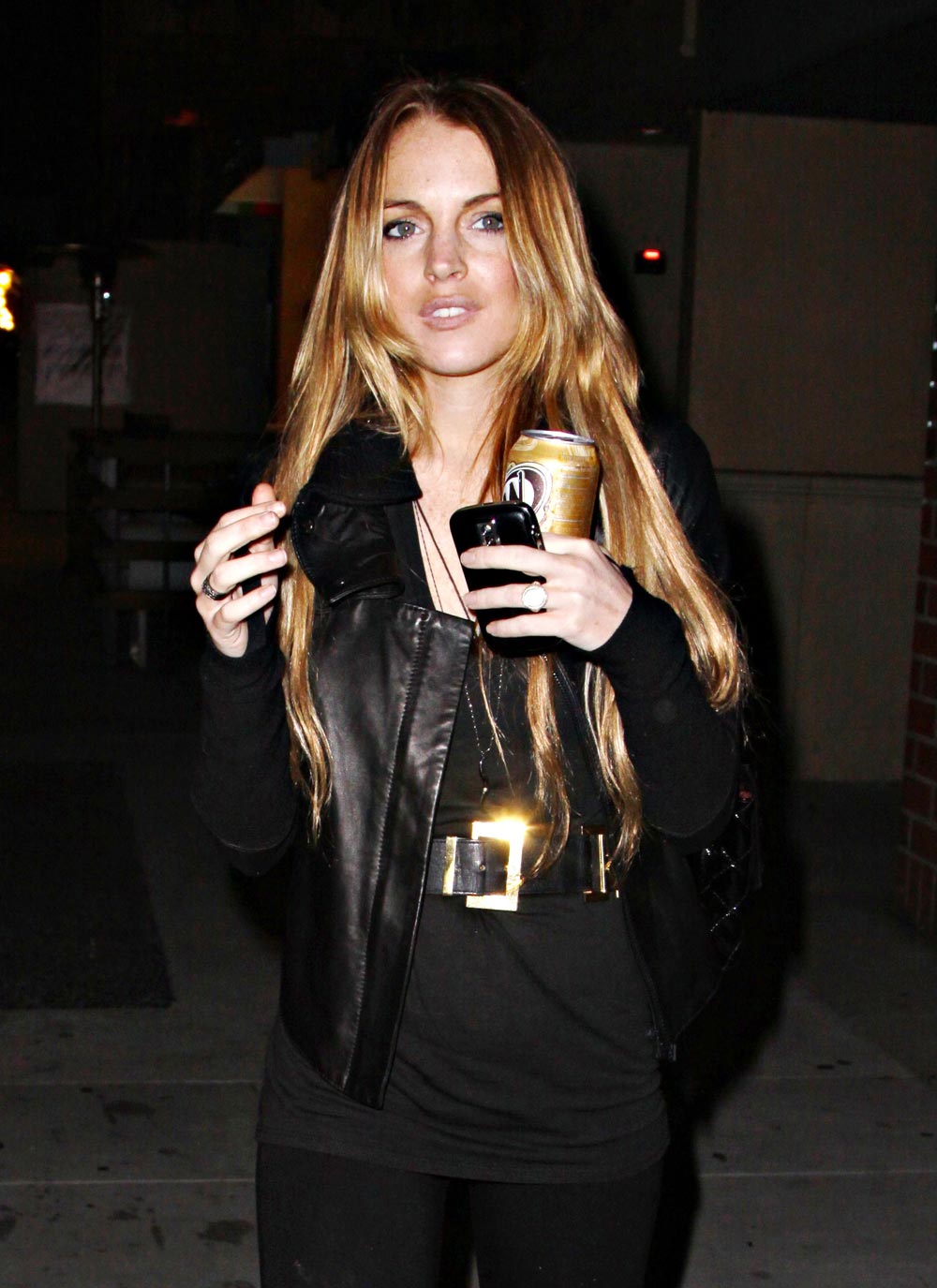 Earlier reports said that Lindsay Lohan and girlfriend Samantha Ropnson were planning an extended Thanksgiving vacation together with their families over the Thanksgiving break. Maybe that trip was postponed – or maybe it's been canceled altogether? Adding more fuel to the breakup rumors, Lindsay Lohan and girlfriend Sam Ronson spent the Thanksgiving holiday apart. Lindsay was seen leaving a medical building on the day before Thanksgiving in a bad mood, while Ronson was seen at the airport alone.
A week after being pelted with flour by a PETA demonstrator in Paris, it appears the Mean Girls star was back in fur.

She wore a leopard-print coat while going for a spot of dinner at Baldi restaurant in LA.

Meanwhile, rumours Li-Lo's relationship with SAMANTHA RONSON is on the rocks have grown after the couple spent Thanksgiving apart.

The DJ was seen at LAX airport on her own on Thanksgiving Day, just a week after their reported spat in Dubai.
The couple, who up until recently were joined at the hip 24/7, have had a series of public spats including a screaming match in Dubai. The heated arguments could be result of Lindsay's apparent relapse – we all know that she's a mean drunk. Last week, Lohan was videotaped swilling vodka at a club when she thought no one was looking. It could be that the couple just needed a break so Lindsay can focus on getting sober again – but rumors are swirling that they broke up over the weekend.
Lindsay Lohan is shown out shopping at Chanel in Beverly Hills on 11/29/08. Credit: WENN, and out that same day in other photos. Credit: Bauergriffin and Fame