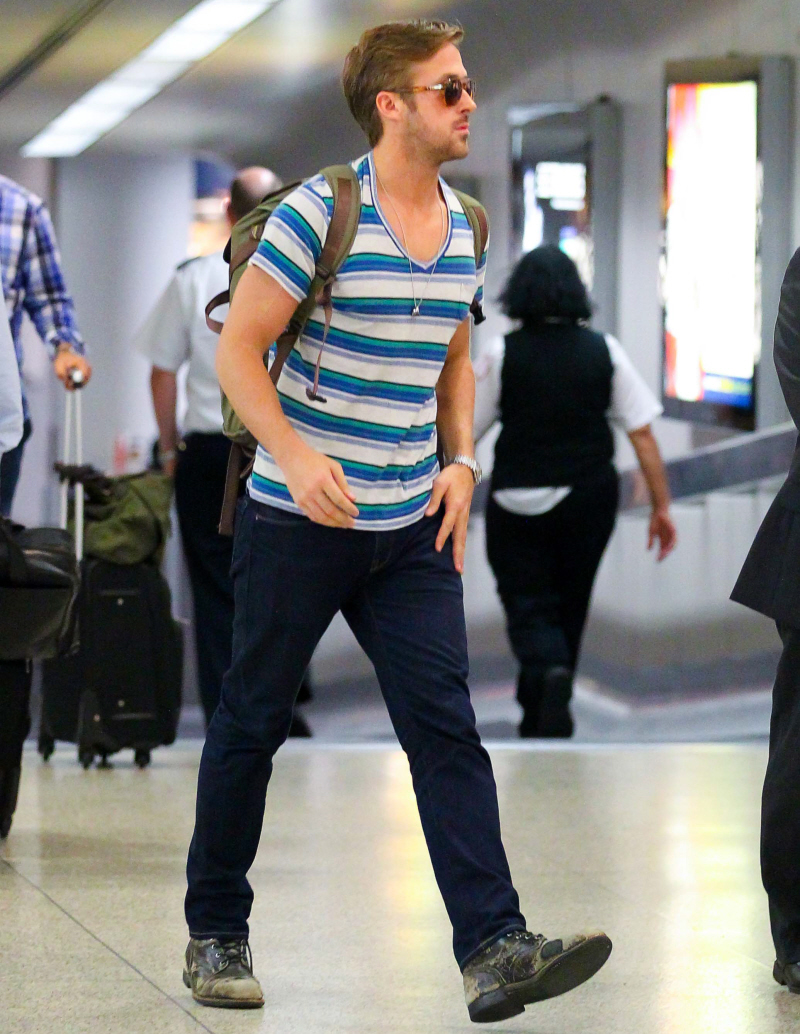 Last week, Eva Mendes suddenly reemerged in a series of candid photo-ops… or perhaps it was just a coincidence that the paparazzi magically knew when Eva would be running errands and spending time with Ryan Gosling's Mohawked dog, George. I took the photos as proof that Eva and Ryan were still very much together. But I still wasn't sure where Ryan was – I assumed he was in LA, but it looks like he was in New Orleans for most of the week, and then he just flew from NOLA to NYC. That's what these new Gosling photos show – he flew out of New Orleans and into JFK. Coincidentally (hm…), Eva was also photographed in LA yesterday. Guess what Fame/Flynet's description is? "Actress Eva Mendes seen arriving for some acting classes in Westwood." Acting classes?! Well, at least we can't complain that she isn't trying, you know?
Going back to the Gosling photos – that v-neck is little bit too much, right? I mean, even the Gosling fan-girls are like "Er… a tight v-neck that shows off his man-cleavage? RLY?" And yes, let's talk about his man-cleavage. I don't think I've ever seen a slim dude like Ryan with those kind of high, cleavage-y pecs. Jason Momoa's pecs look kind of like that, but I think Gosling has Momoa beat on "perkiness".
Oh, and I would wear the hell out of Eva's dress, but I think those pockets are a design flaw. That dress would have been perfect without the pockets.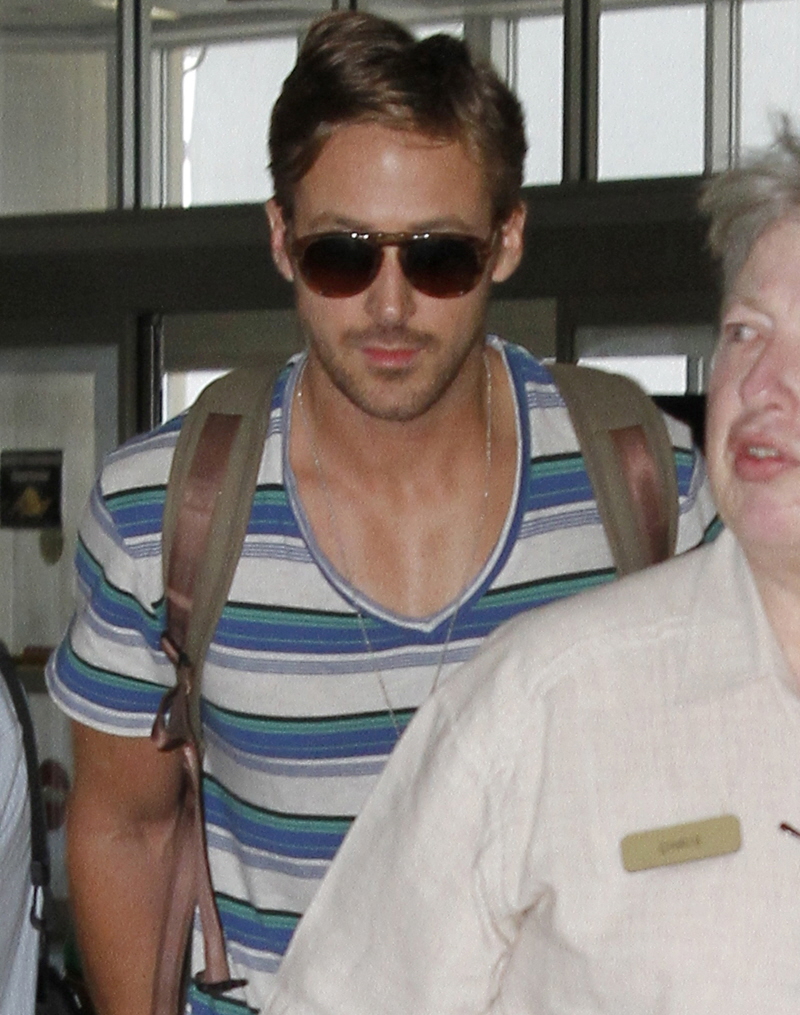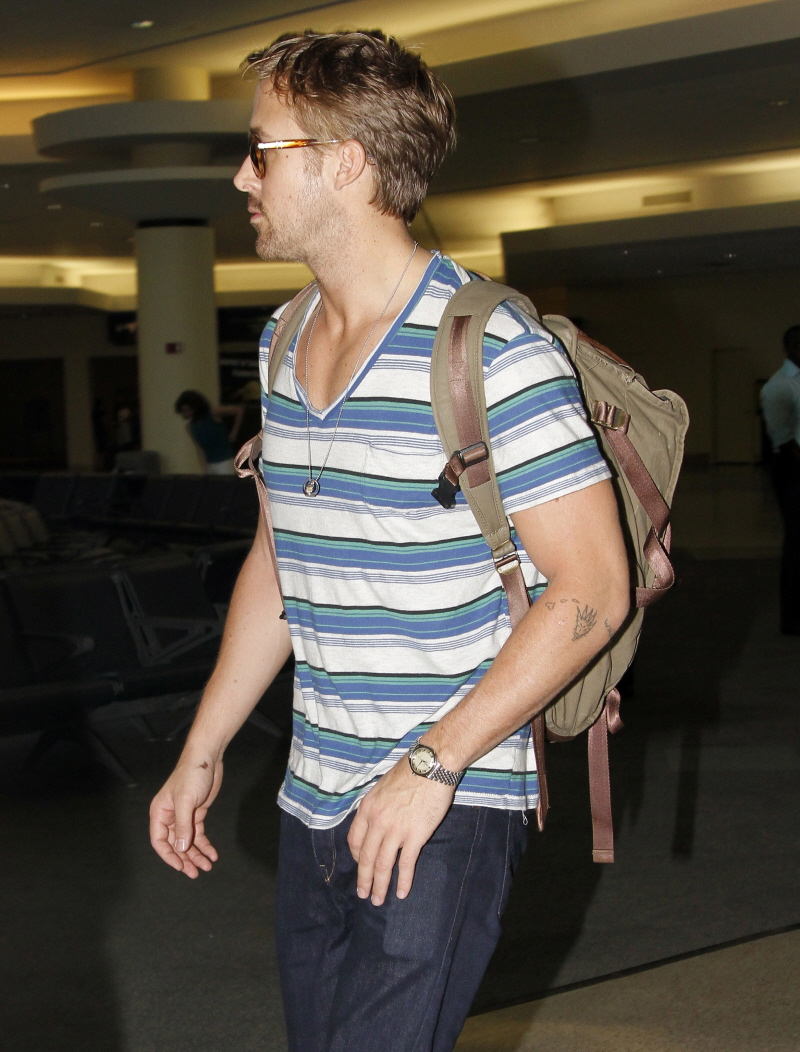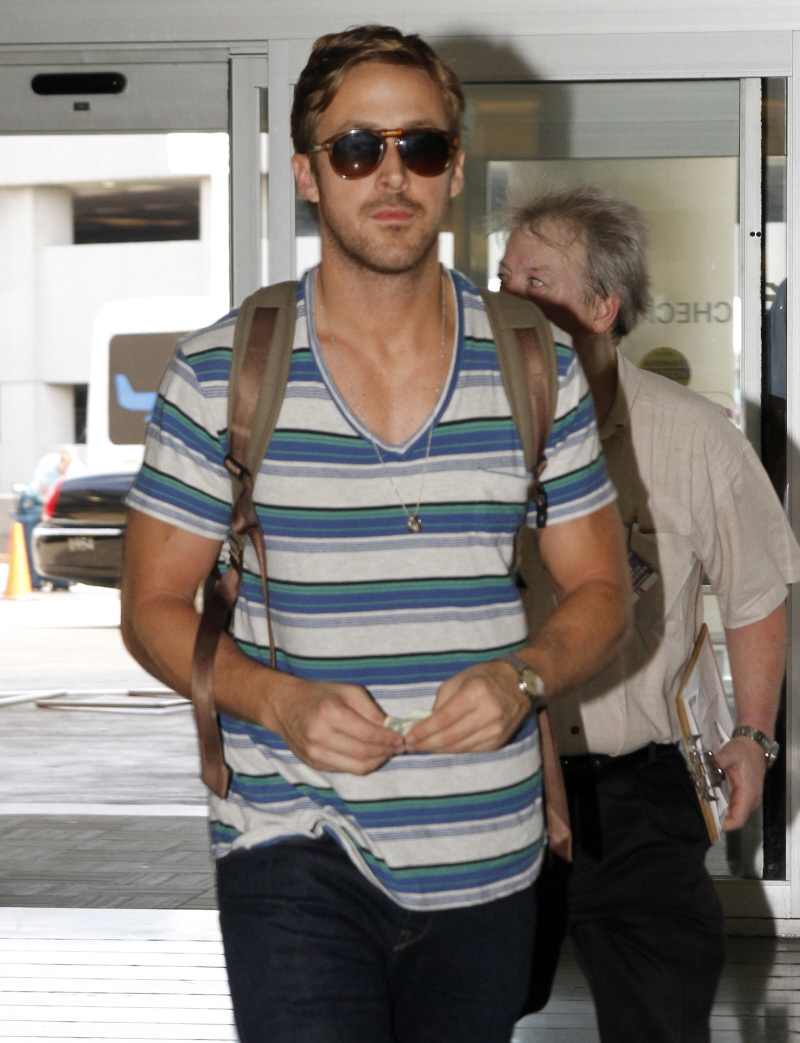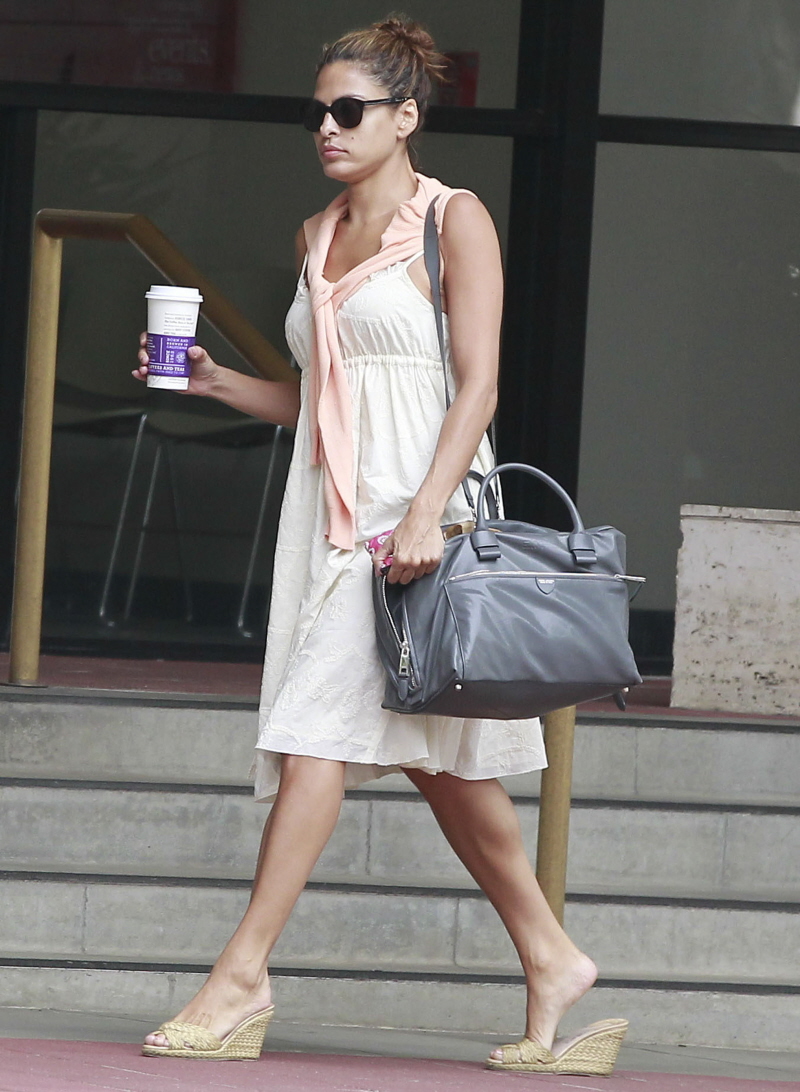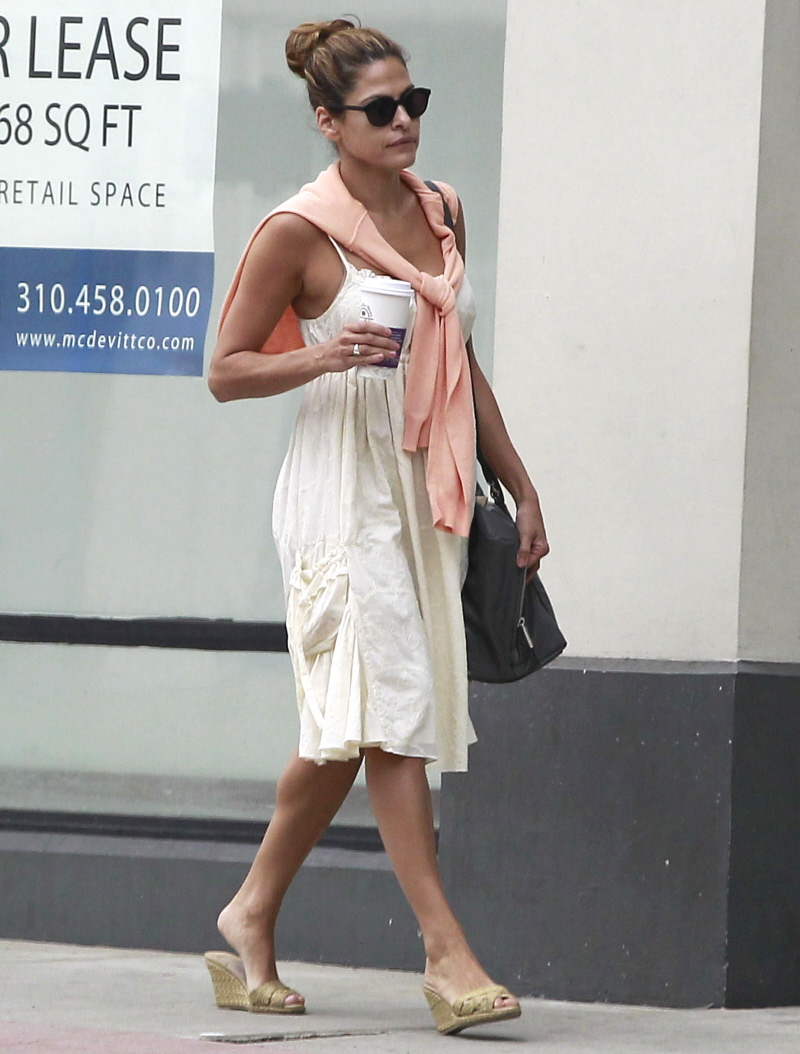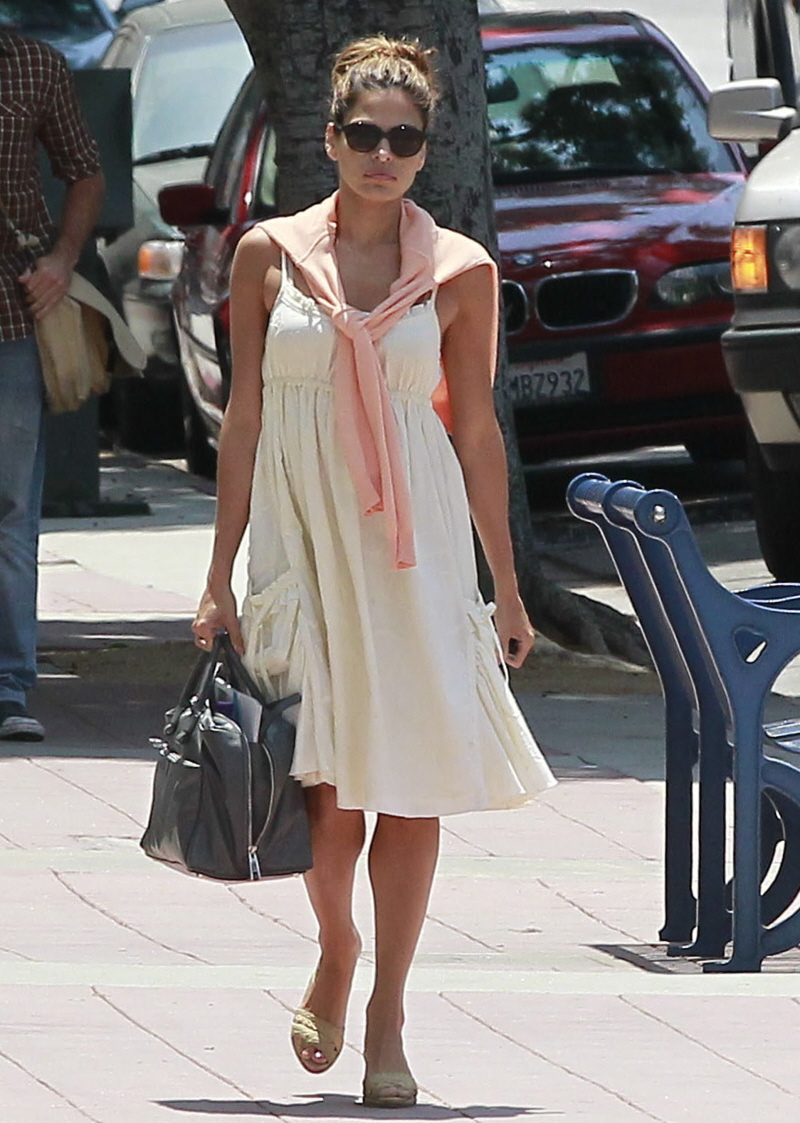 Photos courtesy of Fame/Flynet.