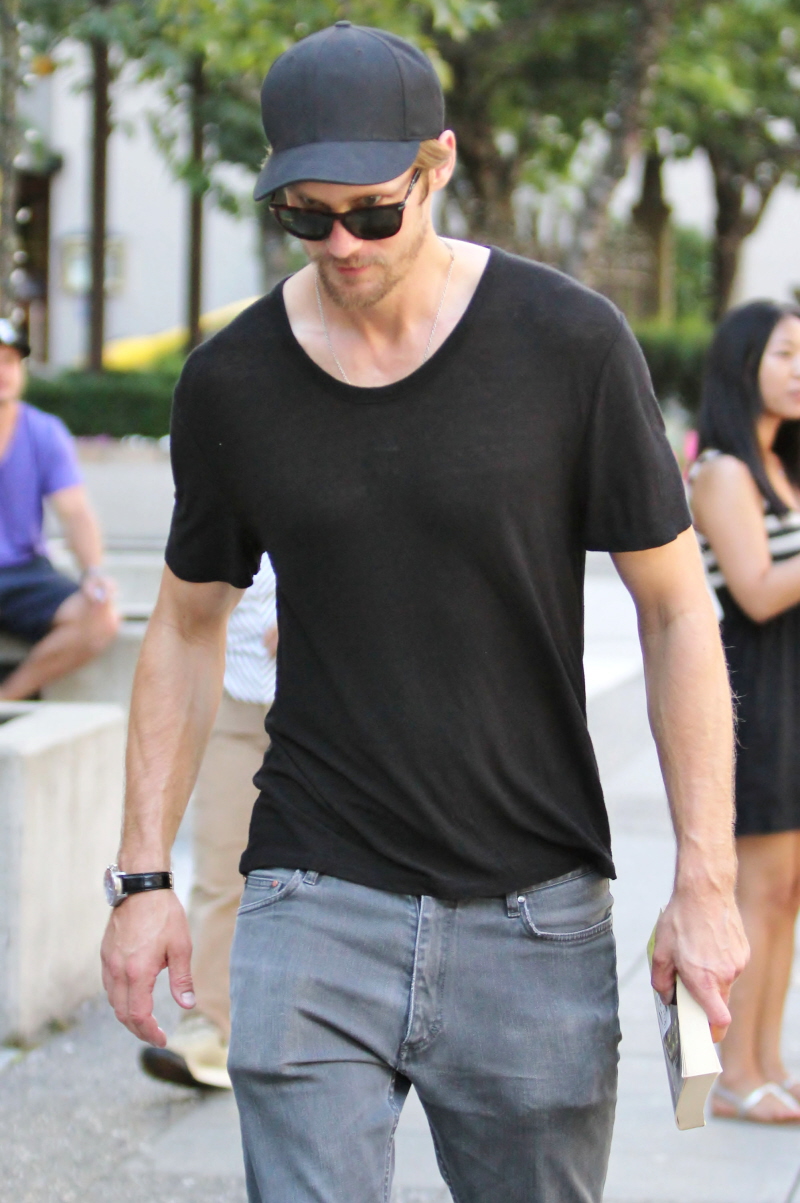 I'm truly sorry to all of those Alexander Skarsgard fans who think this Viking Sex Machine can do no wrong, but I've begun to absolutely loathe Alex's casual style. Alex can actually look really good on a red carpet – he knows the value of a well-cut suit, and he knows how to wear the hell out of expensive clothes. But his casual style? It sucks. Ill-fitting pants, dirty-looking t-shirts, bad shoes, and he's in a desperate need of a man-bag. A purse, if you will. He needs to buy himself a messenger bag for all of his stuff so he won't have to carry everything the pockets of his skinny jeans. He's a skinny, lanky dude – it shouldn't be this difficult to find a casual style that doesn't make him look like a poorly-dressed hobo.
Anyway, as you can see, these are new photos of Alex in Vancouver. He's in town to film a movie called Hidden. IMDB says the film is about: "A family [who] takes refuge in a fallout shelter to avoid a dangerous outbreak." Alex will be working with Andrea Riseborough, last seen in Madonna's W.E. Could I see Andrea and Alex together? I could, actually. I think Alex tends to go for slender blondes, and Andrea is more of a Cate Blanchett-esque shape-shifter… but I could still see it happening. I do wish Alex would stop doing these kinds of movies though – the sci-fi/action/plague/supernatural movies. Somebody find him a good drama. Fame/Flynet says that Alex was headed into a movie theater – he was going to see Total Recall. So maybe he just has crappy taste in movies in general, you know? Although… it seems like he went to see the movie by himself? Which is kind of cool. I love when celebrities (and normal people) are like, "F—k you, I'll just go see the movie all by myself."
Oh, and Alex is carrying a book! Which is nice. It's nice when celebrities are book-readers. Alex is currently getting through Martin Amis's London Fields. You can read about the book here – it sounds like the same kind of horror/supernatural/sci-fi/plague subject matter that Alex is drawn too.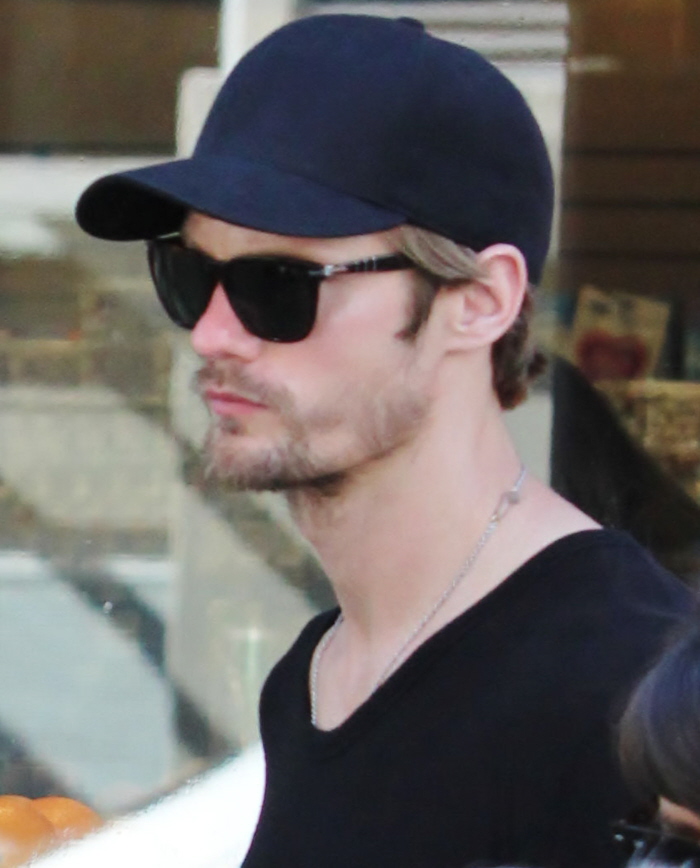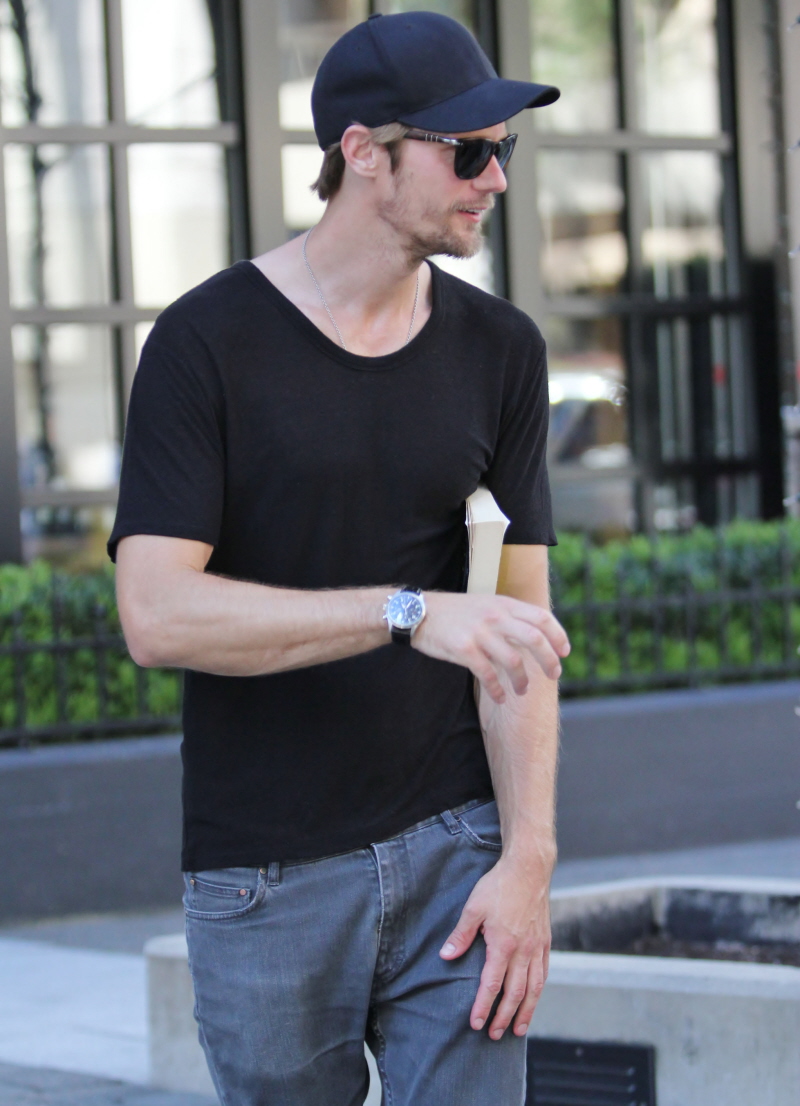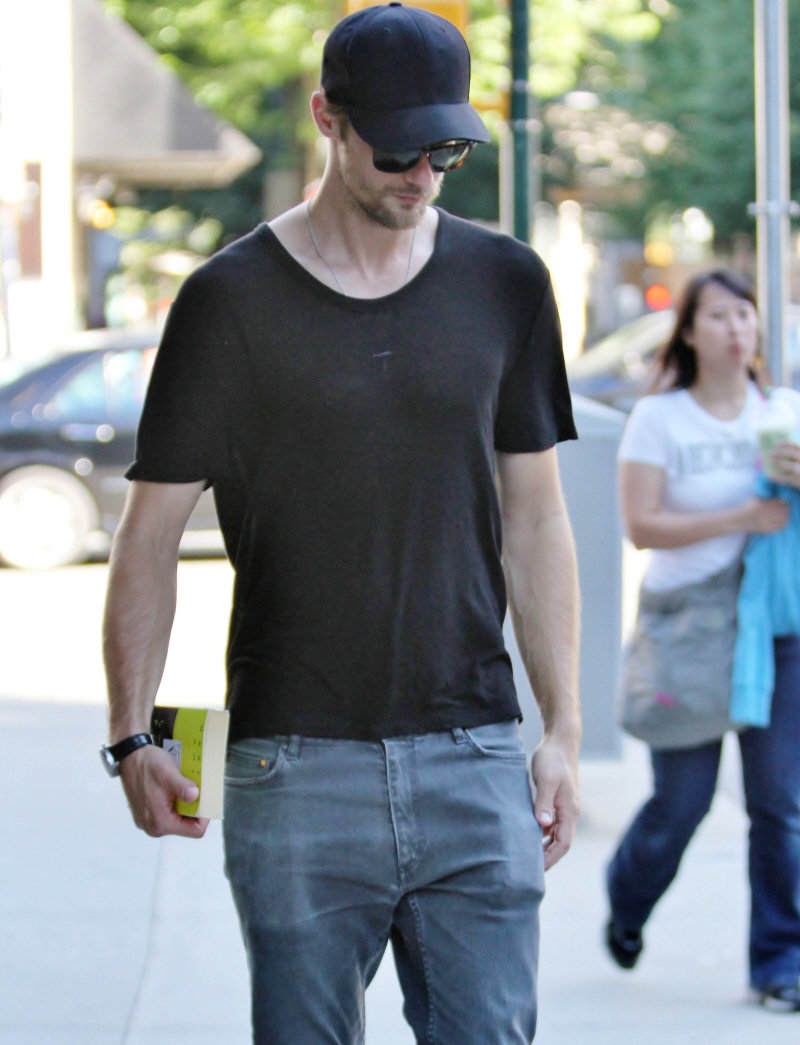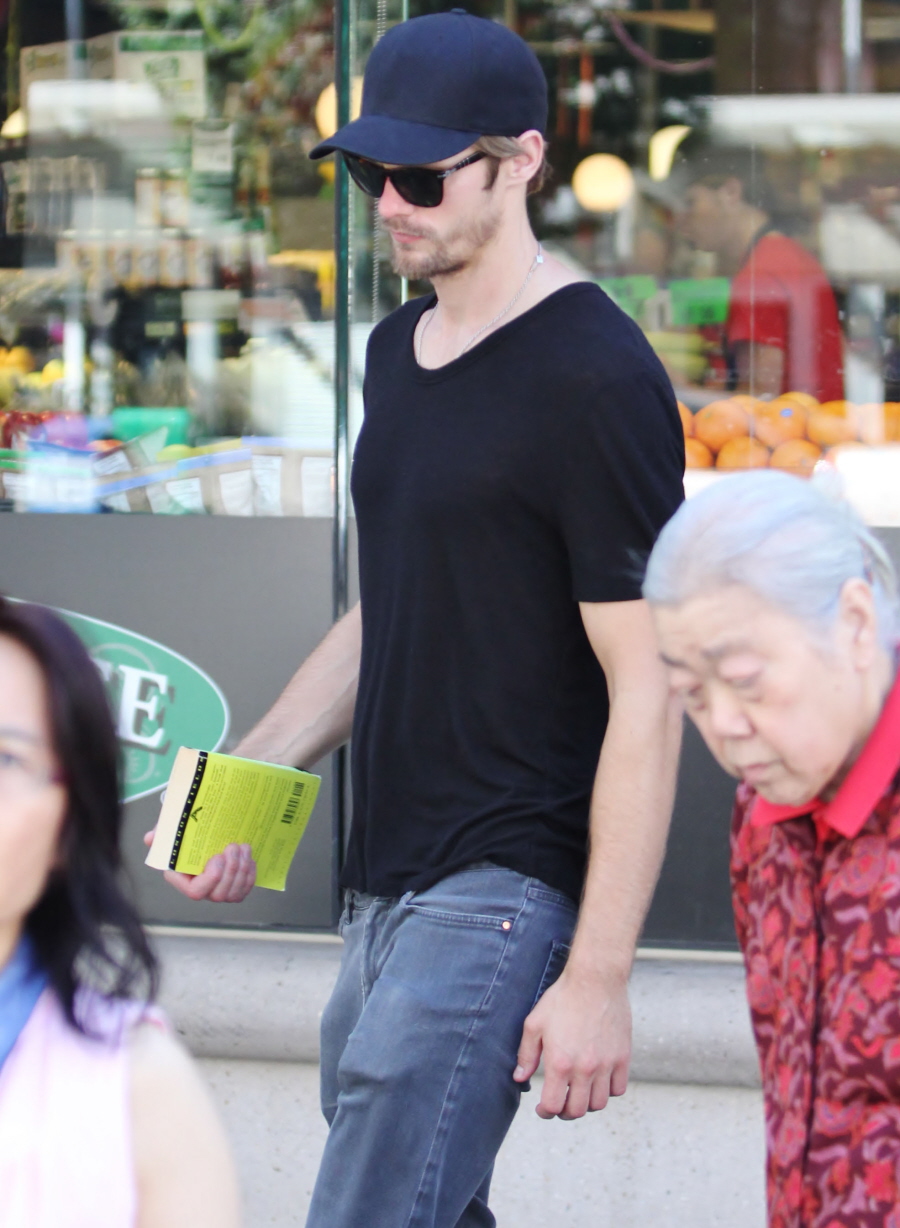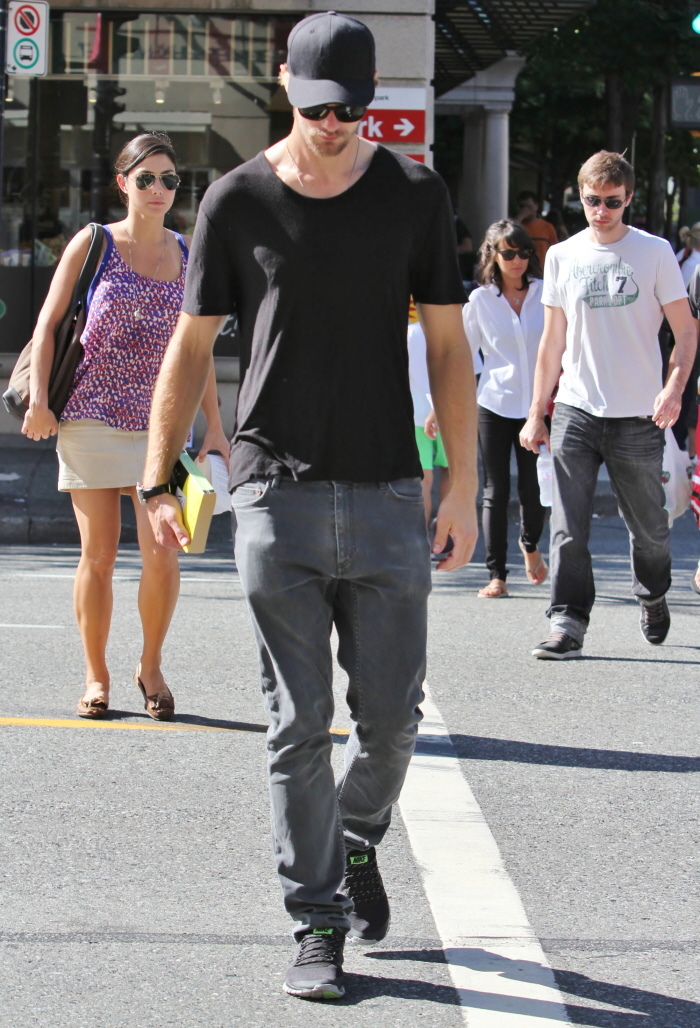 Photos courtesy of Fame/Flynet.