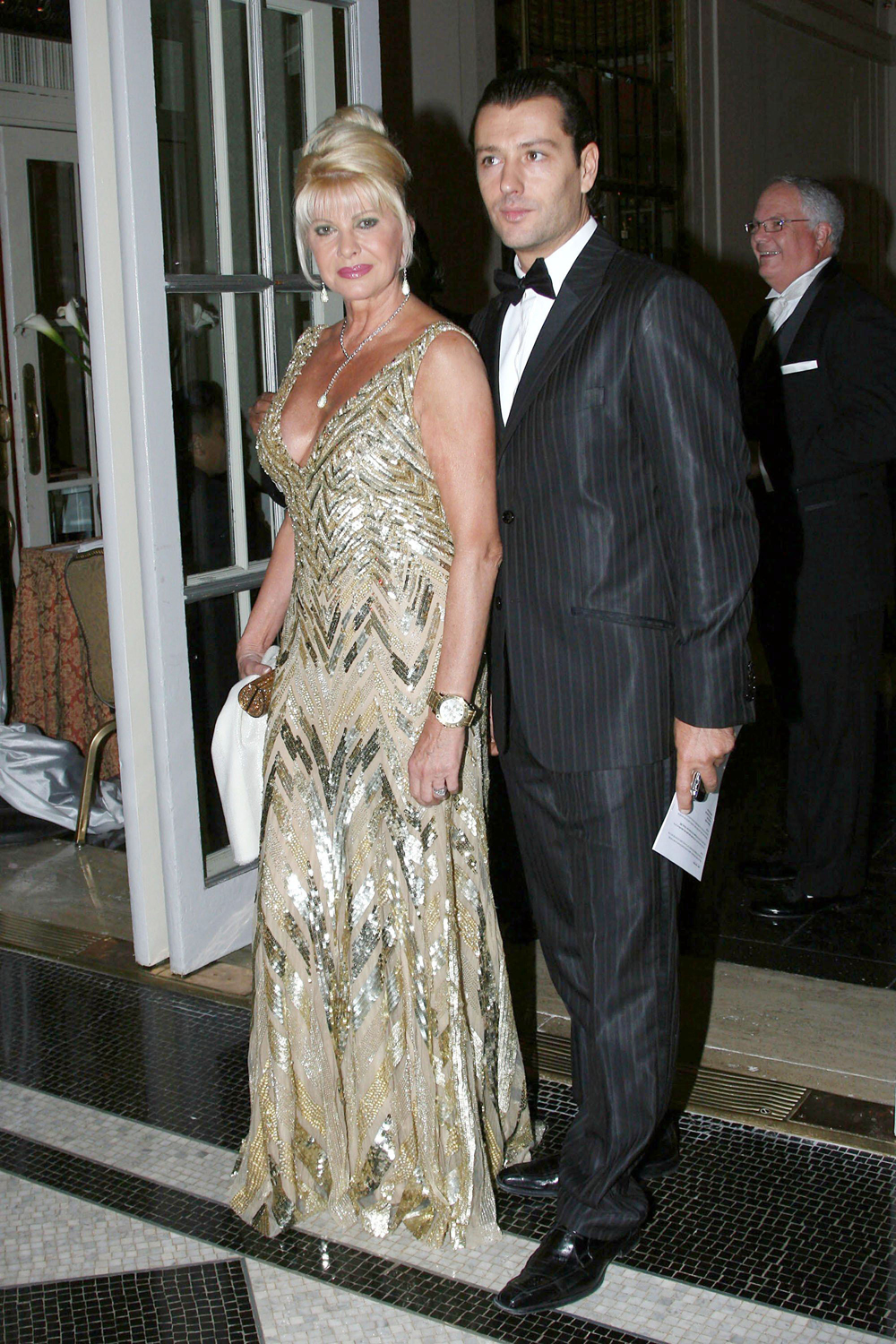 Ivana Trump's marriage to fourth husband Rossano Rubicondi is – not surprisingly – over. The pair dated for six years before getting married in April, so you'd think they'd know what they were getting into. Though they each called 911 on the other after a big fight three weeks before the wedding, with Ivana calling Rossano "abusive." So it doesn't sound like they had the most solid foundation.
Ivana Trump has separated from her fourth husband, Rossano Rubicondi, the Associated Press reports.

Trump, 59, issued a statement announcing her split from her 36-year-old Italian entrepreneur husband, whom she married in April.

According to her statement, Trump filed for legal separation three months ago but never went public because she did not want it to interfere with Rubicondi's participation on the Italian edition of Survivor.

"Rossano wants to live in Miami and work in Milan," Trump says. "But, I am a New Yorker and my family, friends and businesses are here. As the beautiful song says, `Que sera sera!'"
[From People]
Just last week Ivana denied that there were any problems in her marriage, even though she'd already filed for separation.
Rumors that Ivana Trump's marriage to Rossano Rubicondi is on the rocks are "totally false," according to the Czech beauty herself. "My husband is in Honduras right now filming the Italian version of 'Survivor,'" she told us at a Cinema Society party. "Everything's good! He actually lost 20 pounds while down there, so he's looking hot. Heeeello!"
[From Rush & Malloy]
It sounds like Ivana's taking a pretty light tone to all this. The wedding was a lavish affair in traditional Trump style. They were married at Ivana's ex-husband Donald Trump's Mar-A-Lago Palm Beach estate in front of five hundred guests. I'm imagining there were a lot of gold-paneled walls and other tacky Trump adornments.
Though Trump is citing Rossano's desire to live in Miami as the reason for the divorce, it's hard to ignore the possibility that their 23 year age difference was a contributing factor. Obviously they had something that kept them together for six years, but whatever it was, it seems to have flown out the window well before they walked down the aisle.
Here are photos of Ivana and Rossano from 2007 and 2008. Images thanks to WENN.