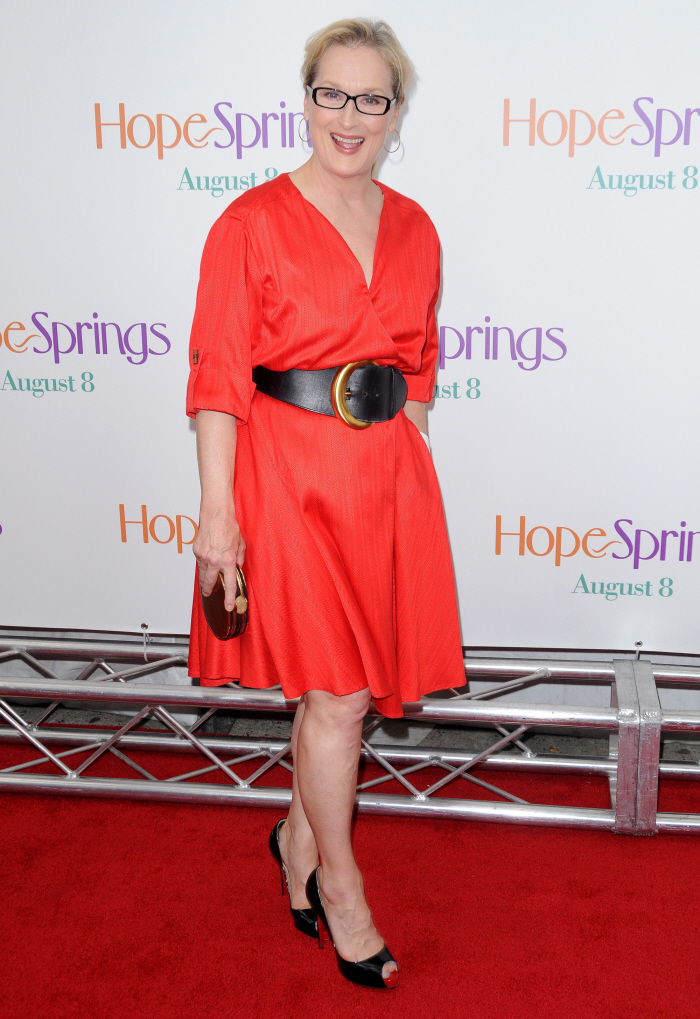 My mother wants to see Hope Springs. I know she's going to guilt me into taking her to see it. Hope Springs is that movie starring Meryl Streep and Tommy Lee Jones as an older married couple looking to rediscover their "spark" with the help of a marriage counselor played by Steve Carell. Considering Carell's career trajectory (he usually plays lead characters at this point), I'm guessing he just did this movie because he wanted a chance to work with Meryl and Tommy Lee Jones. Now, I'll see pretty much anything with Meryl, so that's not my issue. I guess my issue is that Tommy seems like such a curmudgeon on and off-screen, and I don't want to pay good money to watch him scowl through an entire film. Maybe it will be okay, though. Who can really scowl when Meryl Streep is around?
Anyway, these are new photos of the Hope Springs NYC premiere. I'm not expecting this to be some huge post with a lot of comments, which is a shame because everyone should love Meryl, and we should love Meryl vocally. Also: do you notice the way Meryl is kind of hiding her left hand? It's because she gave herself a really bad cut while she was slicing an avocado in her Connecticut kitchen. Meryl just got a local doctor to patch her up and she continued to meet all of her professional obligations. Because she's a pro. As for Meryl's dress at the premiere – eh. The color is beautiful on her, her skin looks great, and I love her hair. The dress looks kind of cheap, though, and I'm not wild about the thick belt.
Here's the trailer for Hope Springs: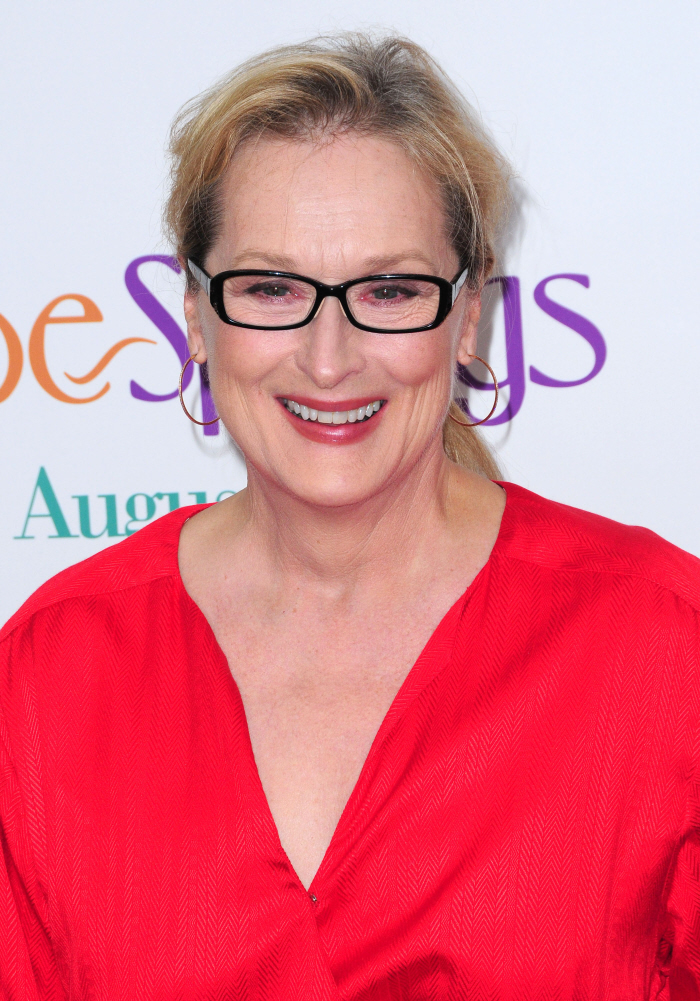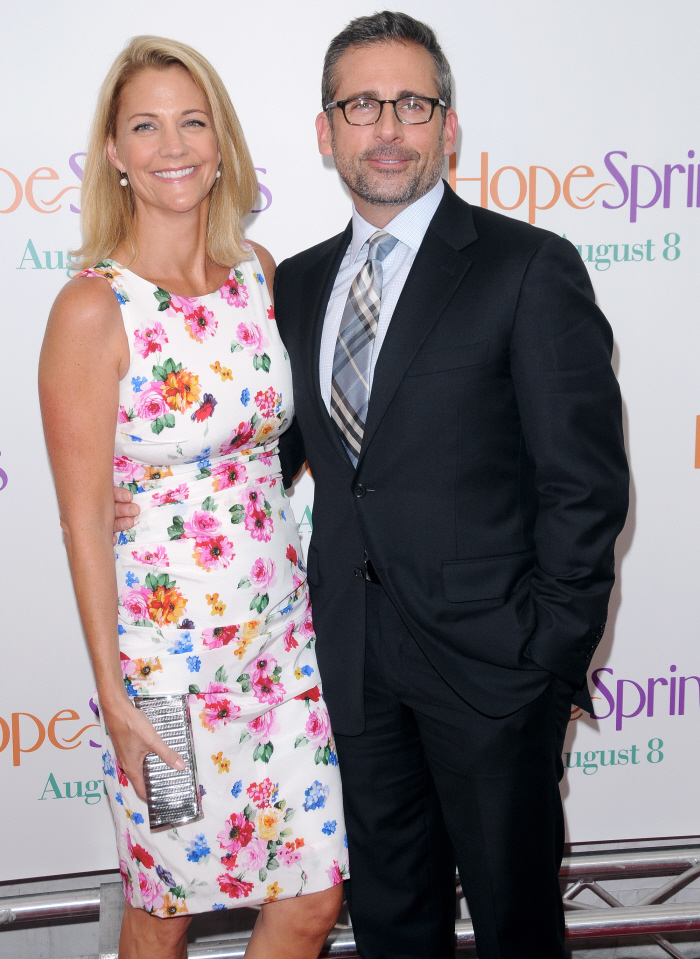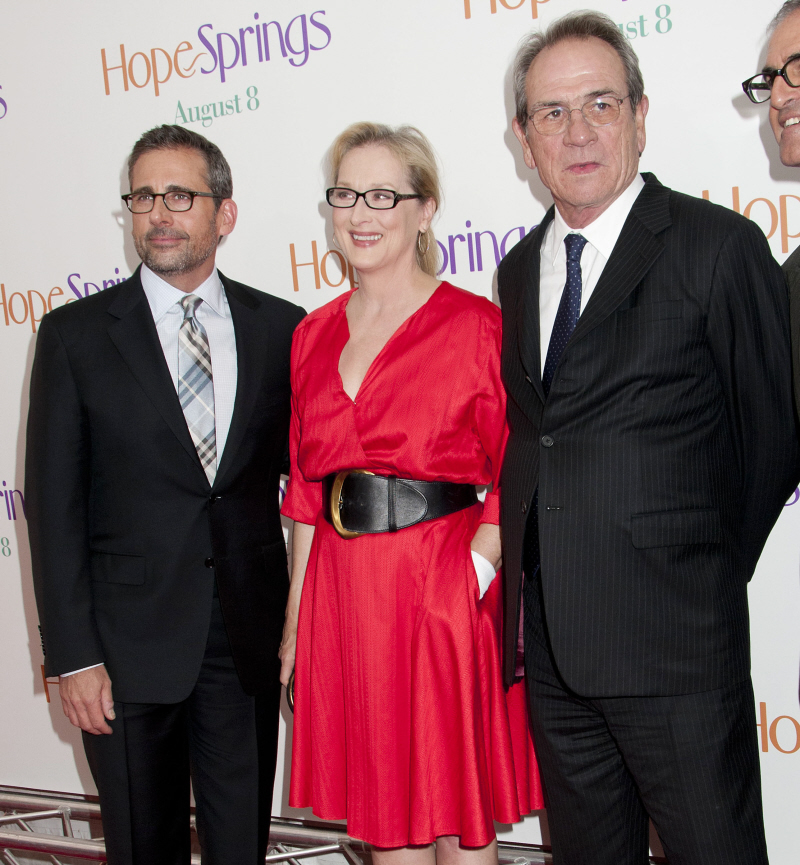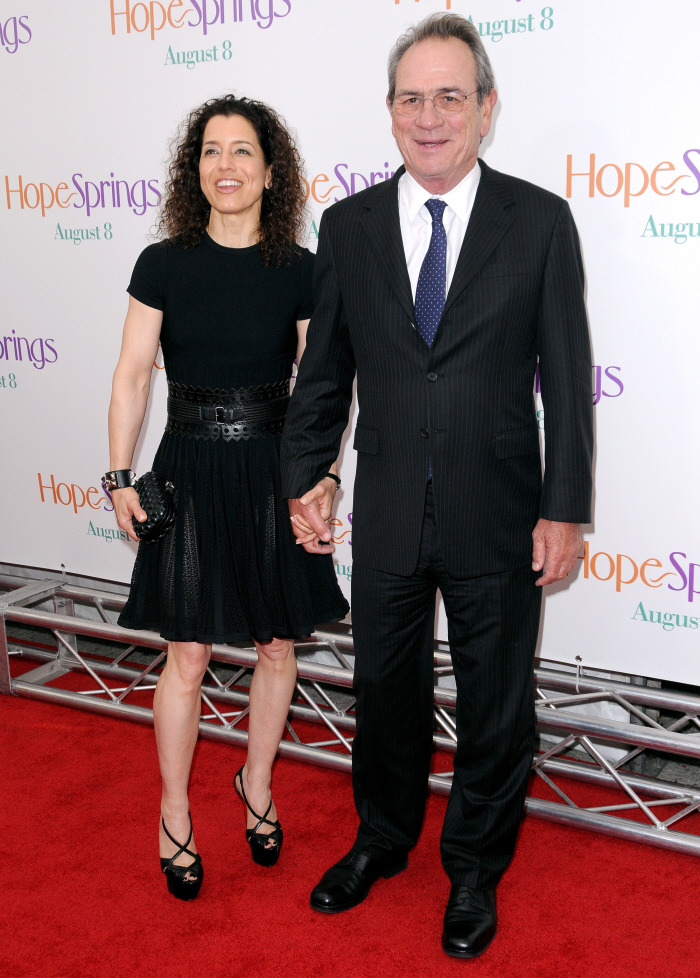 Photos courtesy of WENN.