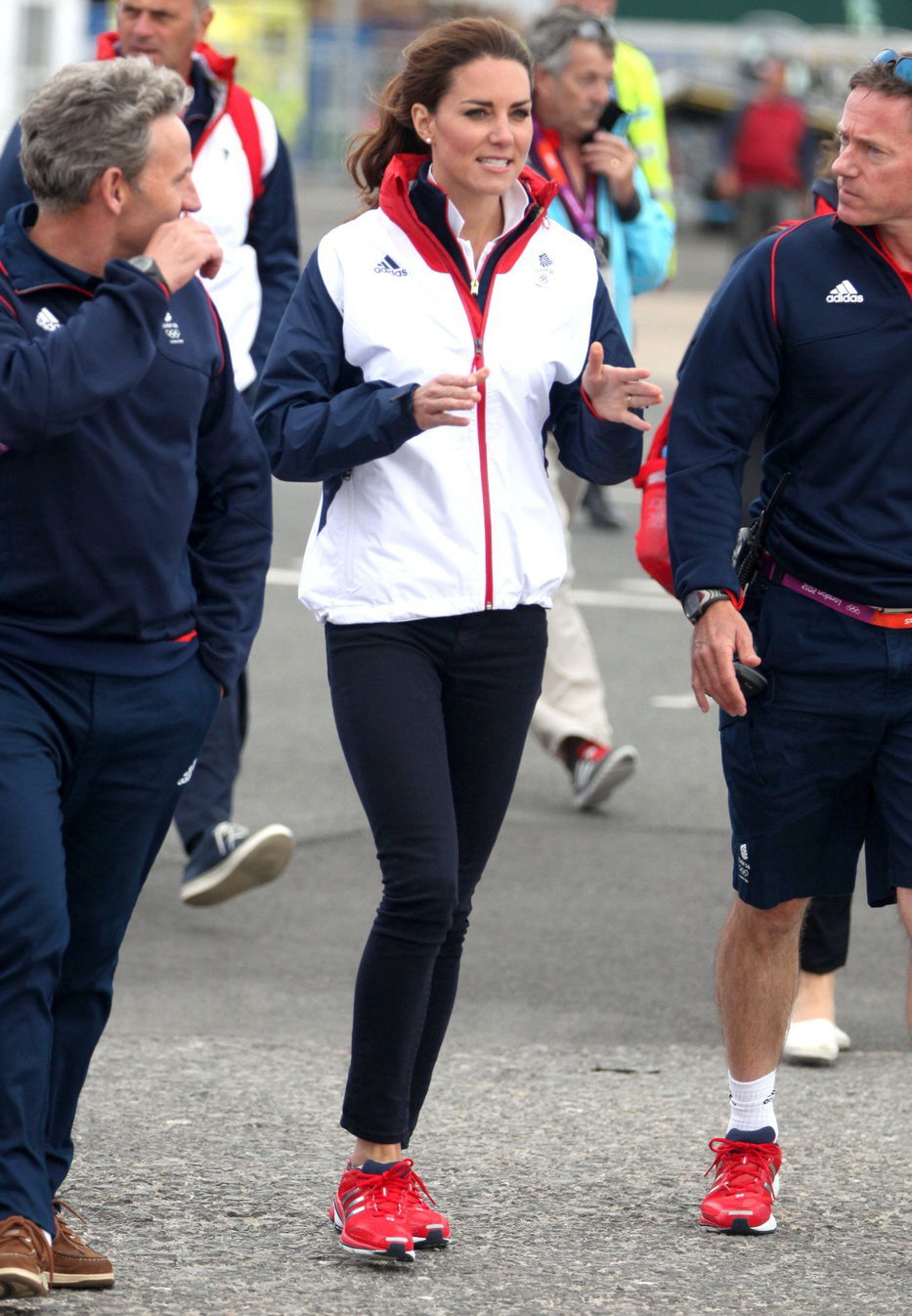 Is anyone else kind of Olympic'd out? I am. I'm still watching, of course, but it's not like I'm going to stay up until midnight to watch some gymnasts bust their butts. So, like we did yesterday, these are some assorted photos from the Olympics and various Olympic-related events. It actually might turn into something of a "Hot Guy Olympics" because we have a bunch of new photos of some of the hot American swimmers. These first photos are of Duchess Kate on a sailboat, where she met Ben Ainslie and some of the other British team. She watched the sailing race, and she wore her hair in a great ponytail. Sigh… I wish she would do ponytails more often. She looks awesome with a ponytail.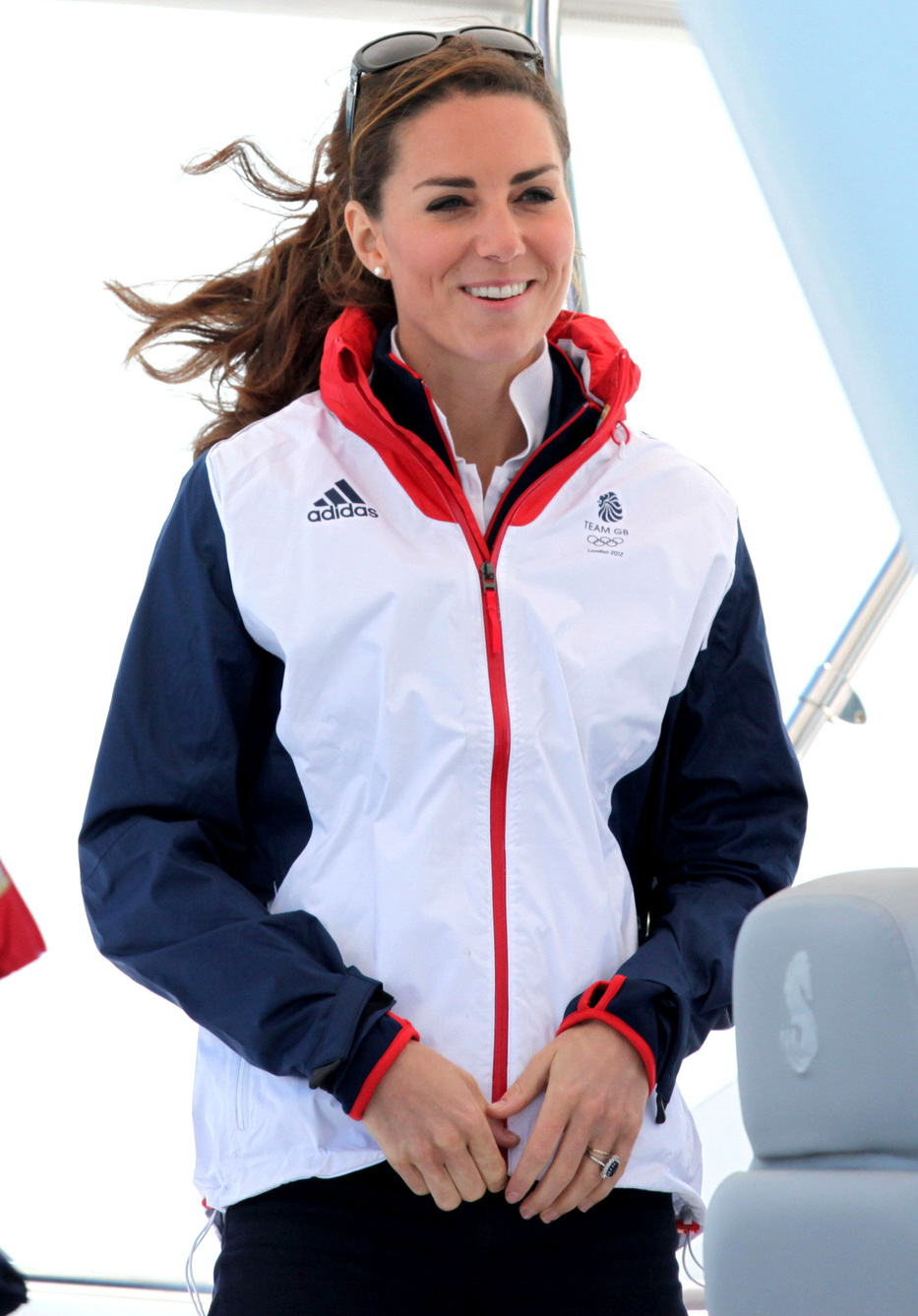 As I said in yesterday's Open Post, track & field events aren't my favorites, so if you're coming here for an update on who won what, you're in the wrong place. Plus, I'm trying not to do spoilers. I will say that I'm proud of Team USA's women's soccer team. I will also say that I didn't cover the completely amazing Gabby Douglas simply because we didn't have photos, and because I think other sites were covering her historic win a lot better. I'm also not going to cover that stupid controversy over Gabby's hair. Because it's a really dumb and nasty controversy, and I don't even want to get into it. So… let's get to the photos we do have.
Here's UK gymnast Louis Smith showing off his medals.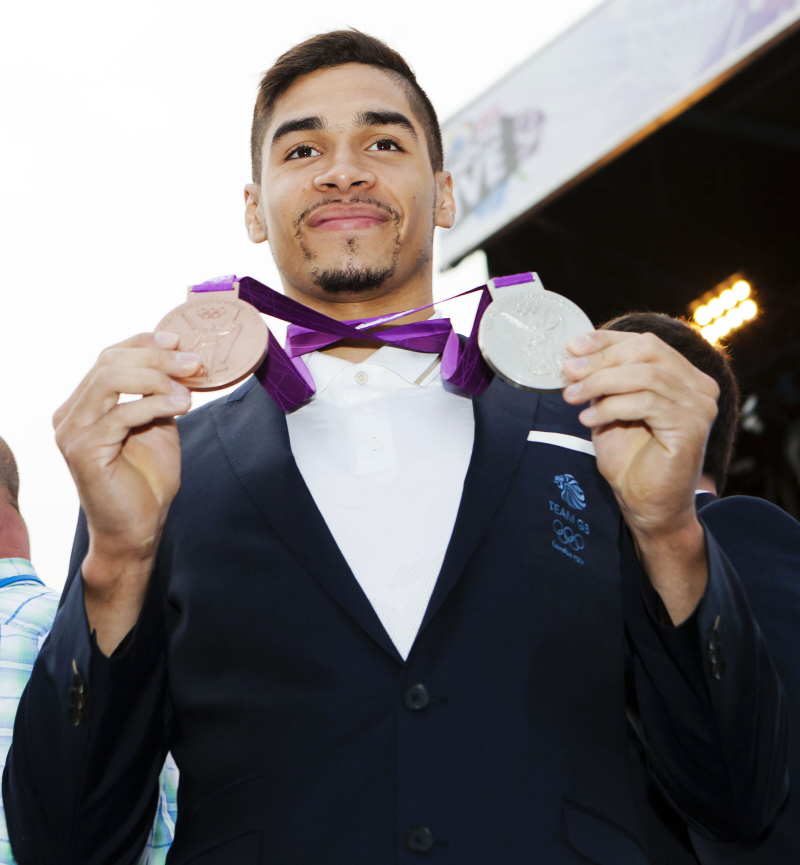 Usain Bolt competing in the 200 meter semi-finals today. My opinion of Bolt completely changed after I saw NBC's interview with him. He seems like a sweetheart. A cocky sweetheart, but a sweetheart nonetheless.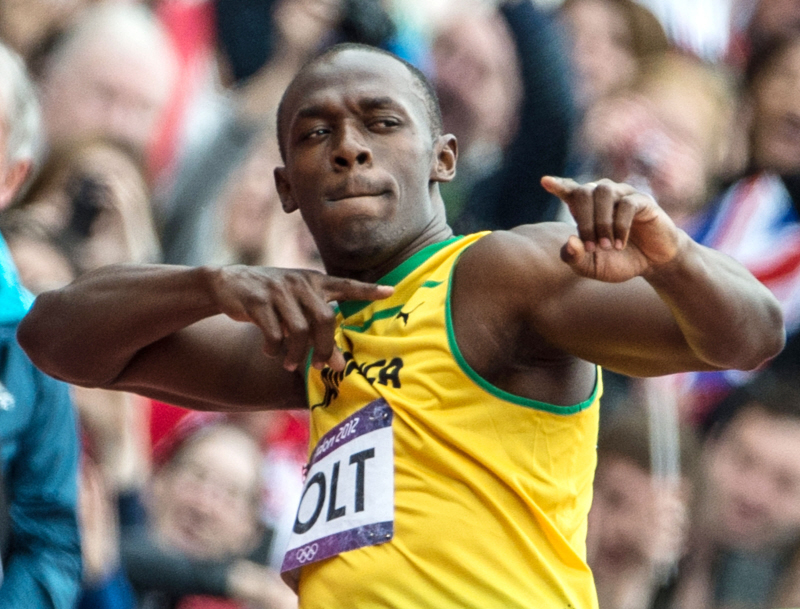 Chris Hemsworth celebrated Jamaica Independence day in London. I have no idea if this was some kind of Olympics thing, but the pics are cute.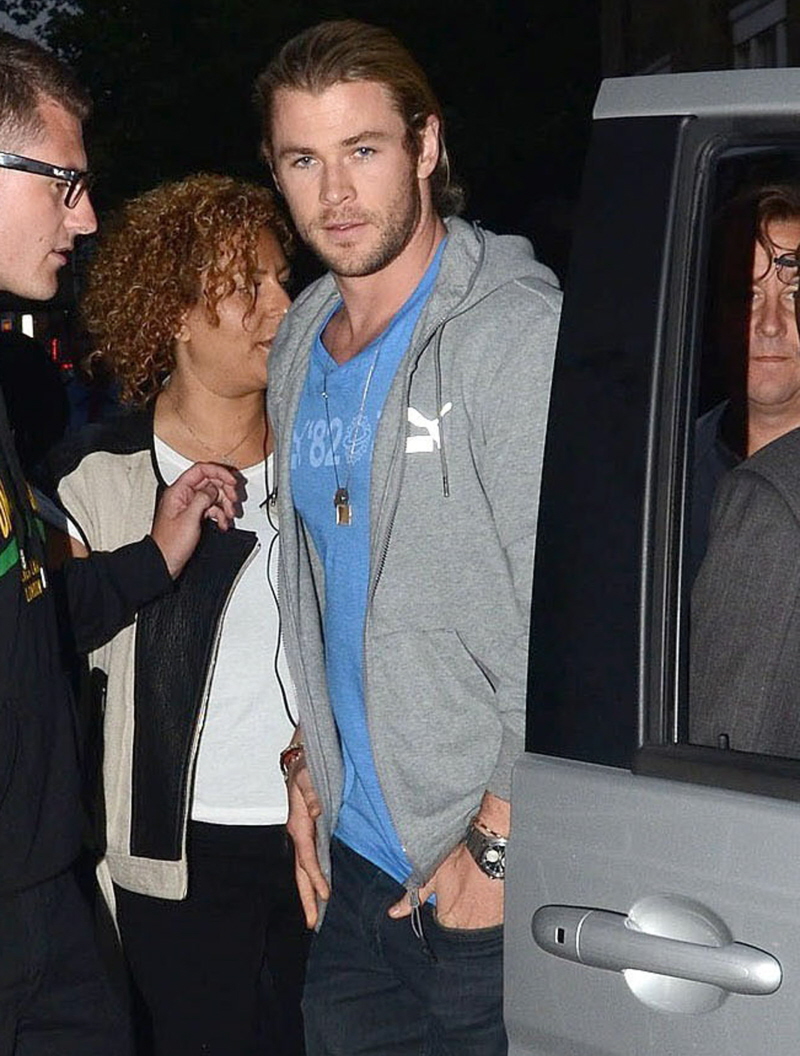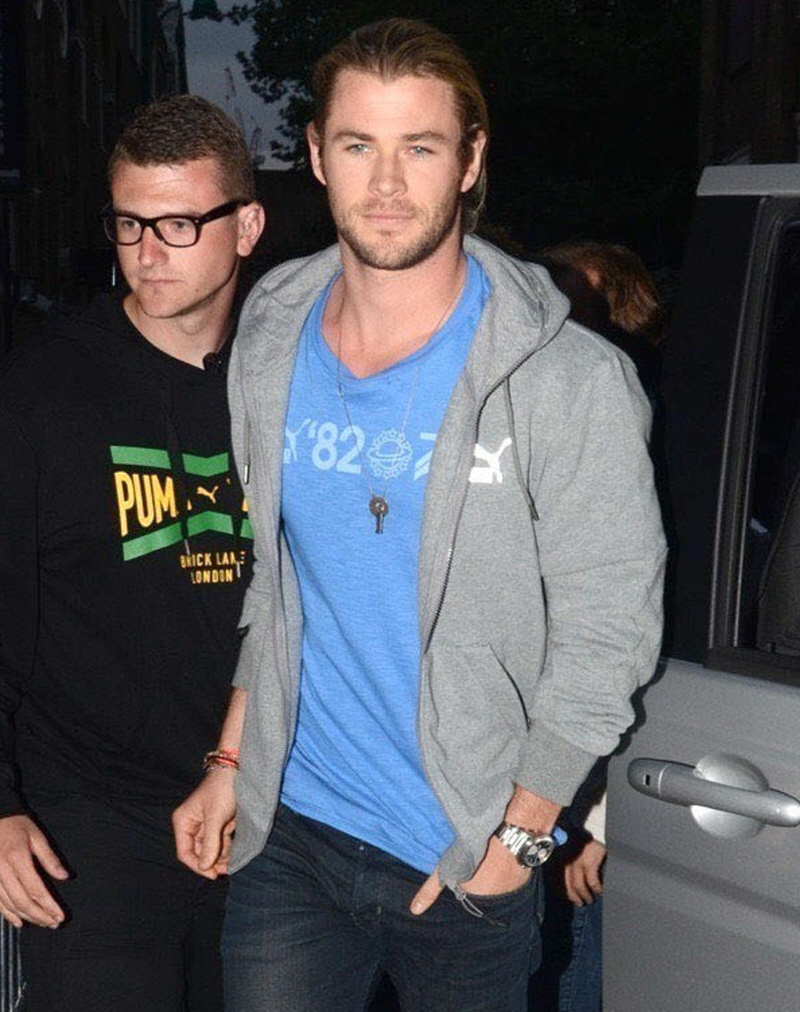 The American swimmers are done at the Olympics, but almost all of them are staying in London to party. Many were at a Speedo event last night – here's Ryan Lochte, who I can no longer get hot for.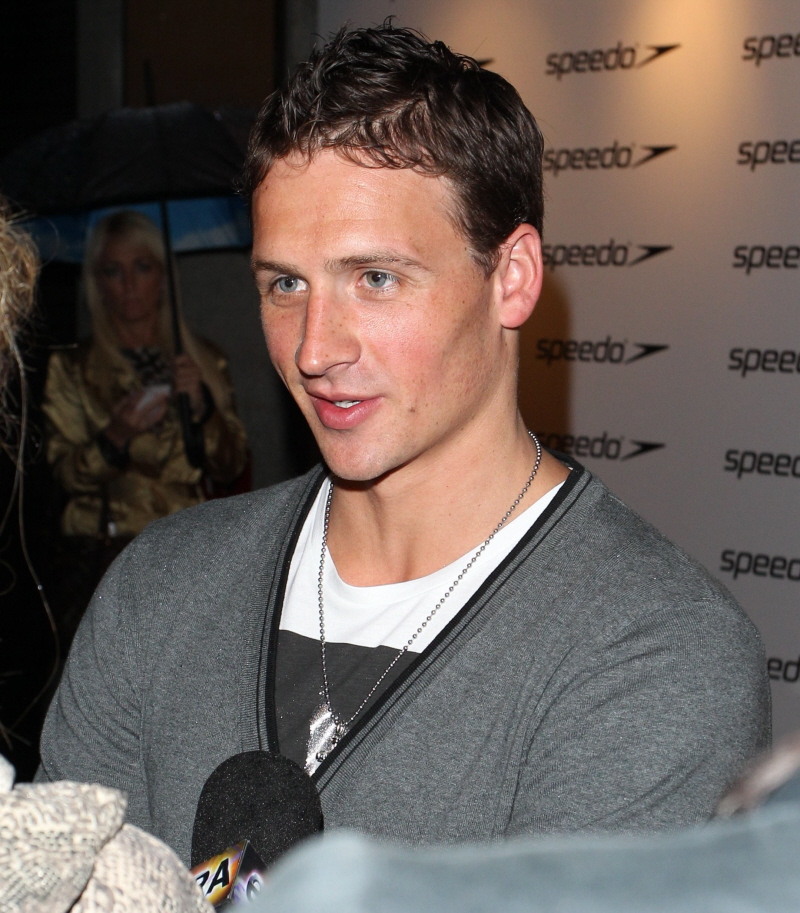 Natalie Coughlin – NBC cutaway to her several times during the competitions.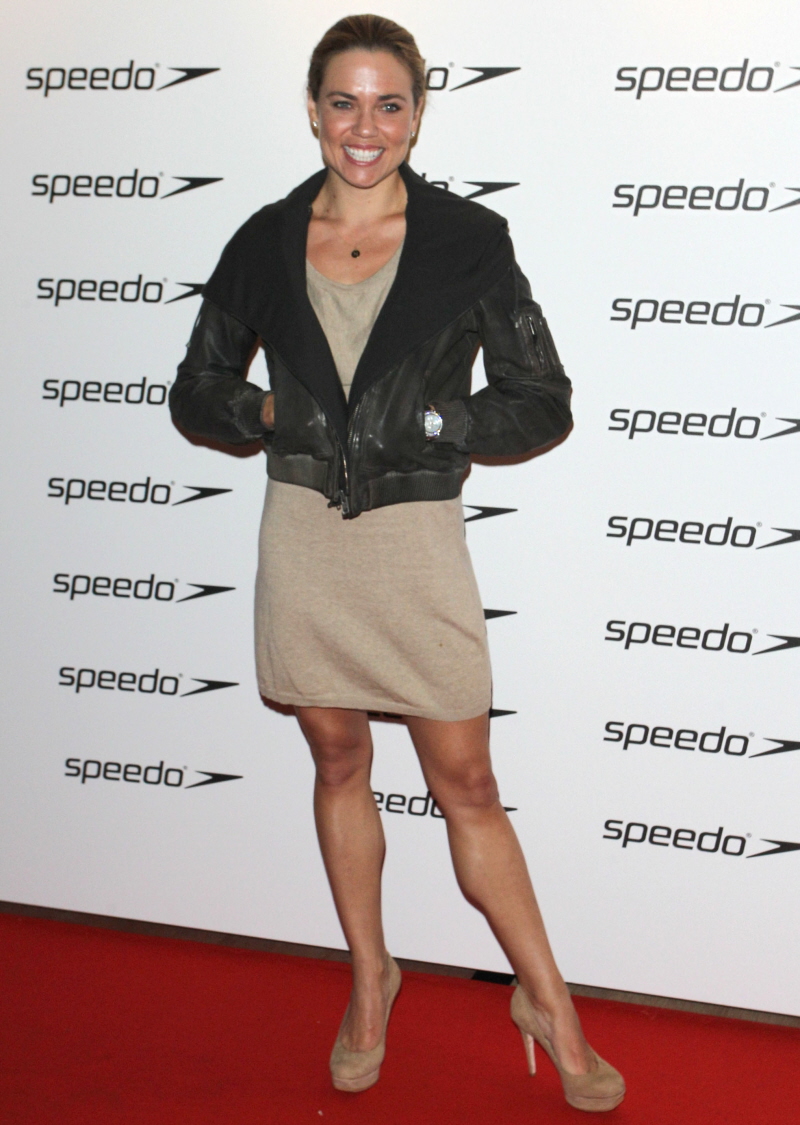 Nathan Adrian is HOT.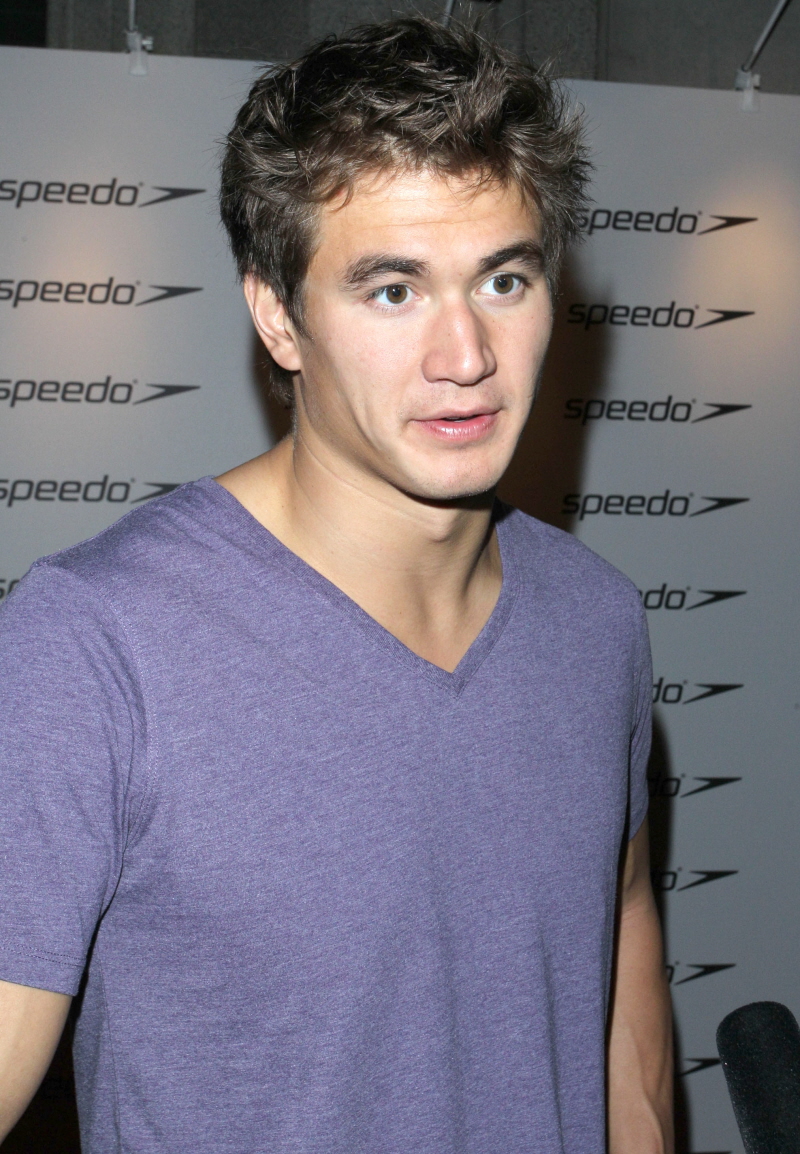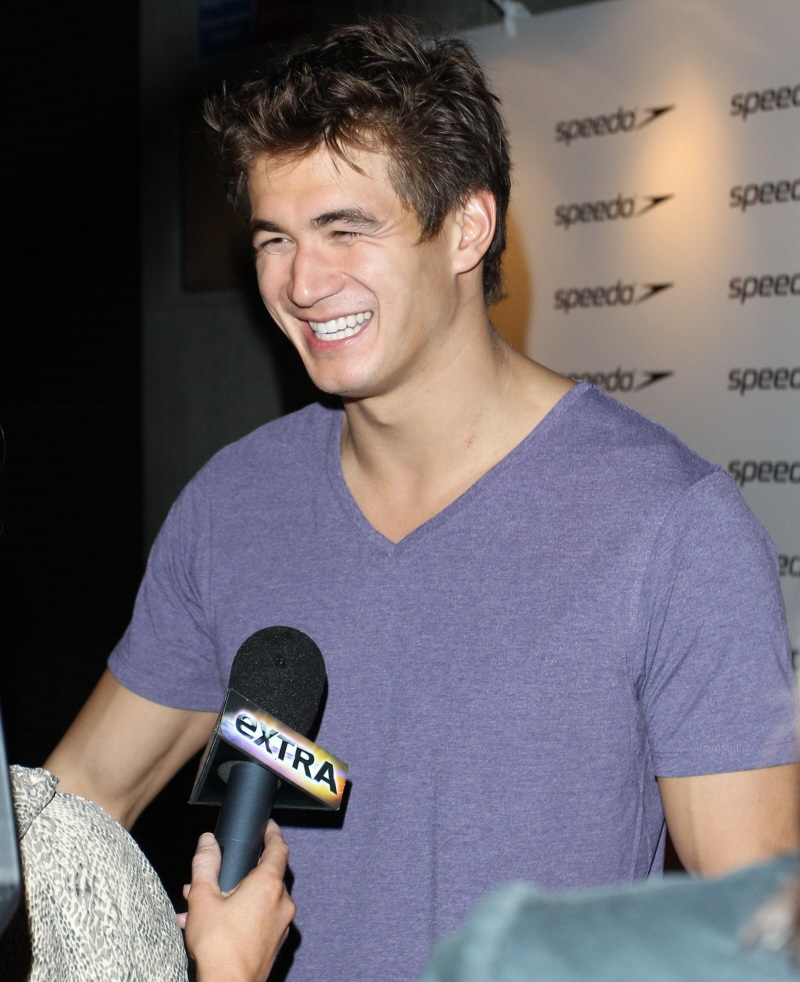 Michael Phelps with his girlfriend. We already discussed that situation.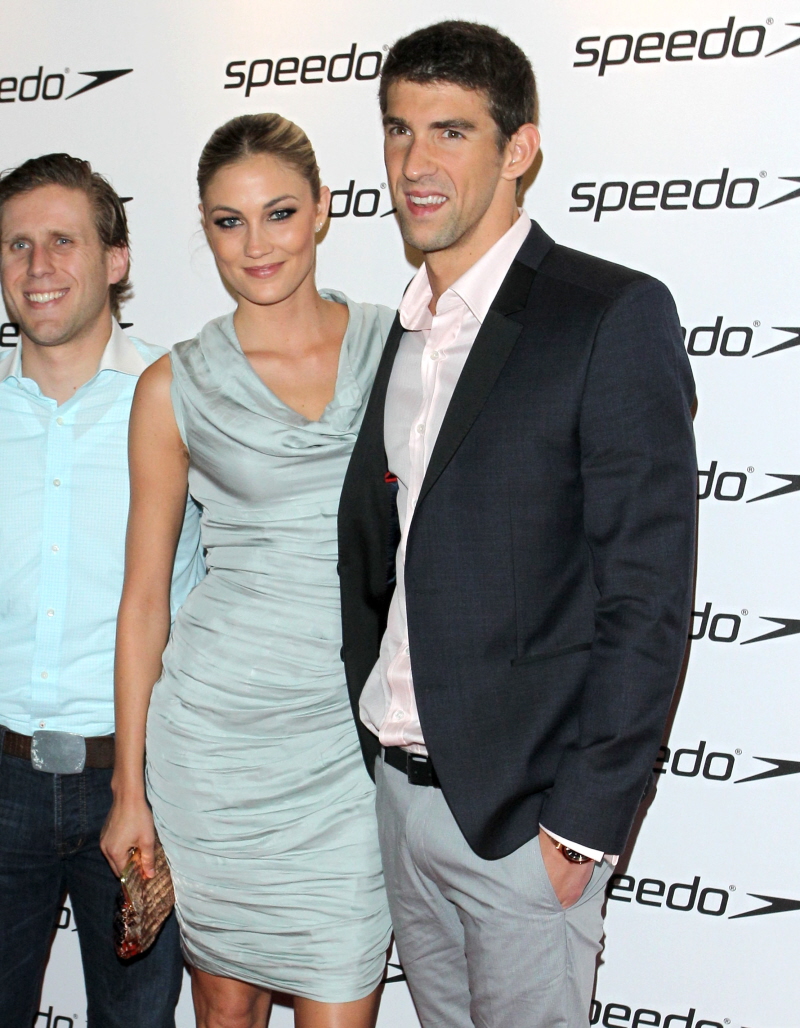 Photos courtesy of WENN, Fame/Flynet and PCN.