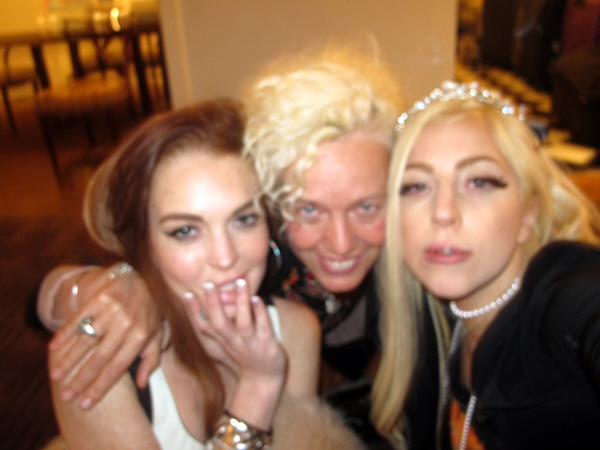 Lady Gaga literally JUST announced her latest album, and Lindsay Lohan is already angling for a job, any job, involved with the project. Gaga announced that her new album would be called ARTPOP. I have no idea if she's actually begun recording songs yet, or if she merely has an idea of which Madonna album to "reimagine" (ha, that was for the little monsters!). Still, whenever Gaga does record it and whenever she decides which song will be her first single, there's a crack monster who desperately wants to be in the video! This is what you get, Gaga. This is what you get for hanging out with Lindsay and trying to be nice to her. She will use you and use you until she's exhausted all of your goodwill.
Lindsay Lohan's already landed the next role in her acting comeback: starring in an upcoming Lady Gaga music video off the singer's anticipated album, "ARTPOP," sources say.

Gaga and Lohan have become fast friends and made headlines by hanging out at the Chateau Marmont last month. Gaga posted pics of their encounter — she in a tiara and pearls while Lohan covered her mouth with a French-manicured hand — on her Web site Little Monsters. But, it seems, the collaboration is going a step further.

"Lady Gaga and Lindsay caused a stir last month when they had their 'sleepover' at the Chateau [Marmont]," a Hollywood insider told us, adding, "and now it turns out that Lindsay will be starring in Gaga's new video from her upcoming album."

Lohan's been attempting a comeback with roles in the Lifetime movie "Liz & Dick" and in Bret Easton Ellis' "The Canyons," opposite male porn star James Deen.

But the potential Gaga gig represents a more mainstream opportunity. "Due to Gaga's superstar status, this would be Lindsay's biggest [role] by far in many, many years," a source said.

But others wonder why Gaga's involving Lohan. "Why this huge artist — who could literally have anyone she wants — chose someone currently at the bottom of the Hollywood food chain remains a mystery," one observer sniffed.

Gaga recently wrapped an acting role herself in Robert Rodriguez's "Machete Kills" with Sofia Vergara, Jessica Alba, Amber Heard, Charlie Sheen and Mel Gibson. And she's just starting to let details of "ARTPOP" — which has no release date — trickle. She tweeted the title over the weekend, and teased fans last month by blasting a new song on the streets of New York.

Gaga was spotted Monday having lunch with her family at Philippe. She'd visited hush-hush beau Taylor Kinney in Chicago over the weekend during Lollapalooza, as we reported.

A source close to Gaga said, "Lady Gaga's not shooting a music video at this time." Reps for Gaga and LiLo declined comment.
E! News has a source (a source that smells like crack smoke and tequila) who says, "Lindsay will be in Gaga's video. They've become good friends, they talk and text all the time. Gaga really likes Lindsay and Lindsay is really happy to be able to be part of it—she has a genuine respect and admiration for Gaga and her music." Methinks Gaga is being a bit too earnest – you know how much Gaga loves a stunt, a gag, or the grandest prop out there. Perhaps she's found all of that and more in The Cracken.
By the way, did everyone see that photo shoot that Lindsay did with an exclusive photo agency? Go here to see. She wore a white one-piece swimsuit and posed by the pool… for no reason. I guess the photo agency must have thrown her a few thousand dollars and Lindsay desperately needed some cash. Hm?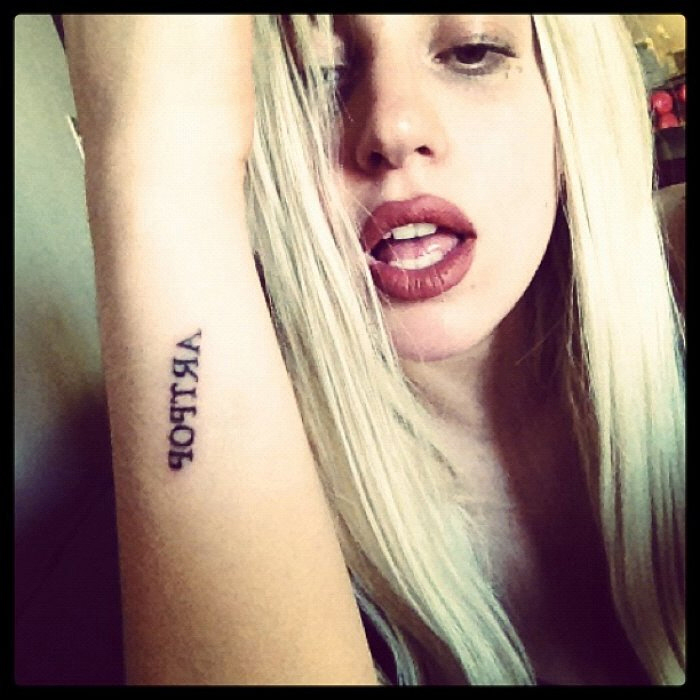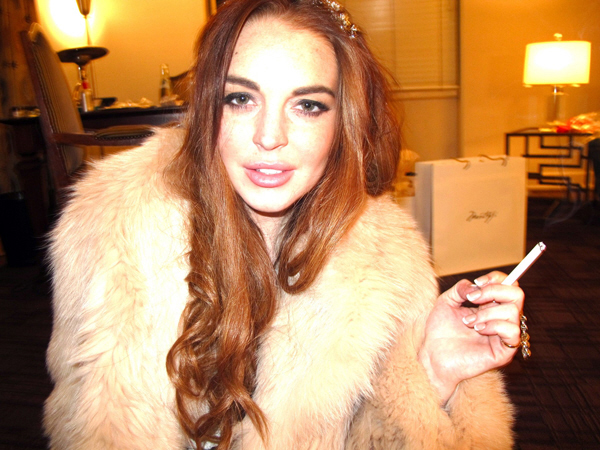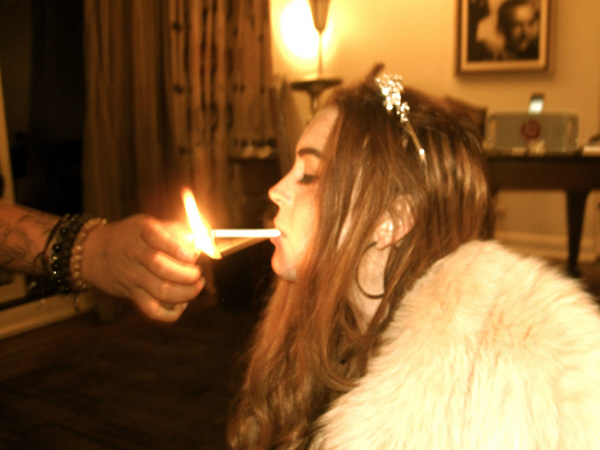 Photos courtesy of Gaga's Twitter.