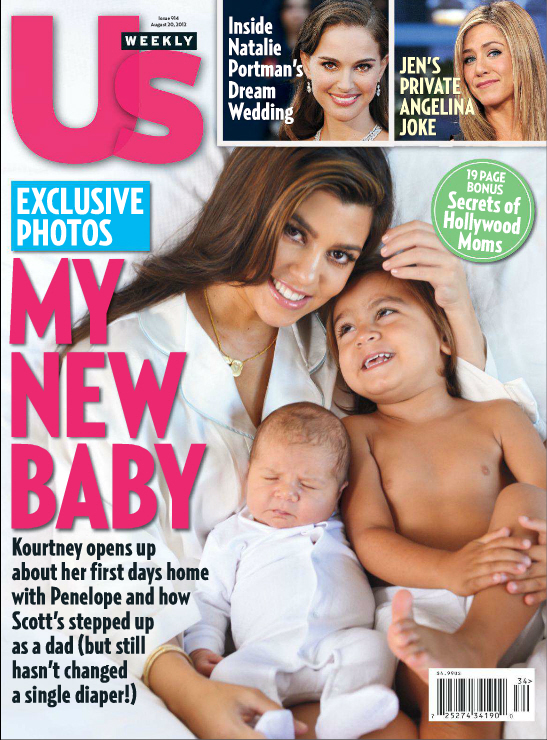 I just read Us Weekly's full cover story with Kourtney Kardashian and Scott Disick, and I came away from it… kind of emotional. Unexpected, right? But Kourtney and Scott both came across really well. Surprisingly well. I'm just going to do some highlights from the piece, because I know you don't really care THAT much:
*Penelope weighed 7 pounds, 14 ounces at birth. Kourtney is really funny as she describes how everyone was making her nervous about going into labor: "I was trying to coordinate my birth with their schedules. Scott and I went on a walk and I started having contractions."

*The delivery was super-quick and easy. Scott says, "Her delivery was quick. In the months before she gave birth, we would pray that she'd have a good one, and she did. Kourtney's mother was supersupportive. It was cute to see her hold Kourtney's hand and get her through it."

*Kourtney was only at the hospital for THREE HOURS! She says: "We didn't stay overnight at the hospital – I was only in the hospital for about three hours total."

*Kourtney pulled Penelope out, just like she pulled Mason out.

*They haven't decided if they'll show this birth on TV. But Scott taped footage, and some other people were recording too.

*Penelope has "Scott's cleft chin, she skin tone is lighter than Mason's. But she has the Kardashian lashes!" Penelope also has a "little raspy voice."

*Mason is "in love" with his baby sister. Scott says, "He wanted to smell her and give her a kiss on the head and touch her nose and touch her ears."

*Khloe is "the baby-whisperer" according to Kourt. Khloe is really good with her niece. Which is so sad, because Khloe wants a baby so badly.

*Scott and Kourtney still aren't sleeping in the same room. Kourtney sleeps with the newborn, Scott sleeps in the guest room or with Mason.

*Scott hasn't changed Penelope's diapers yet, but he has a good reason: "My son is almost 3, and I don't mind changing his diapers. I'm just not comfortable doing it when the baby is that small. One wrong move and you could break the child's bone. At least my son can tell me, 'Dad, you're doing it wrong.' With a little baby, it's scary."

*Scott's "push present" to Kourtney: "He gave me diamond stud earrings. I've wanted them for so long."
[From Us Weekly, print edition]
There's even more stuff in there, like Kourtney saying she doesn't pay attention to the rumors that Scott parties too much, and Scott also says (in a nicer way) that Kourt turned into a massive, moody bitch during this pregnancy, but now that she gave birth, she's back to normal. They end it by agreeing that neither of them is thinking about getting married at this point, and that what they have going on is working for them. I'll admit it – this was actually a really good read! Shocking.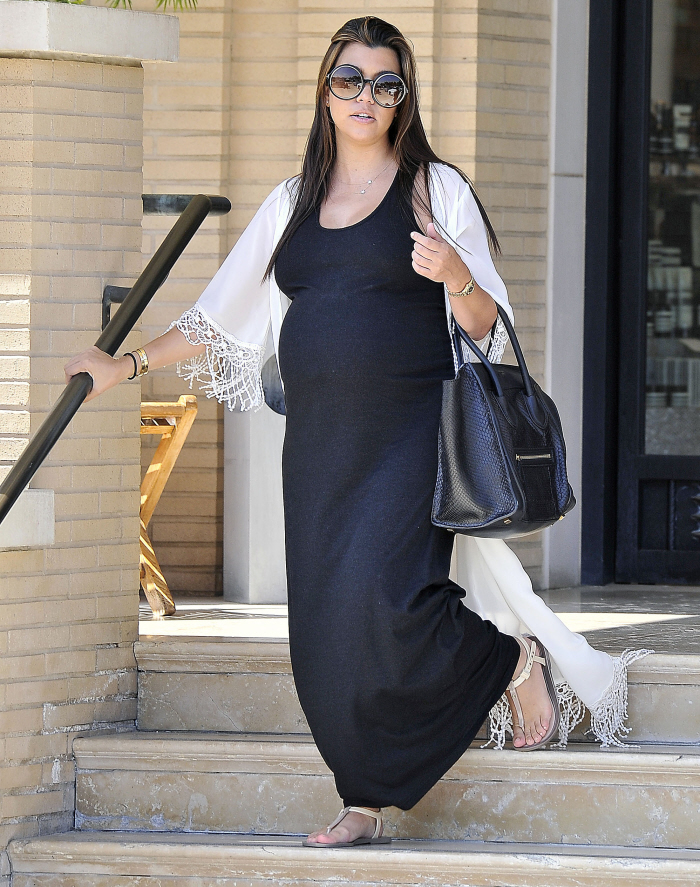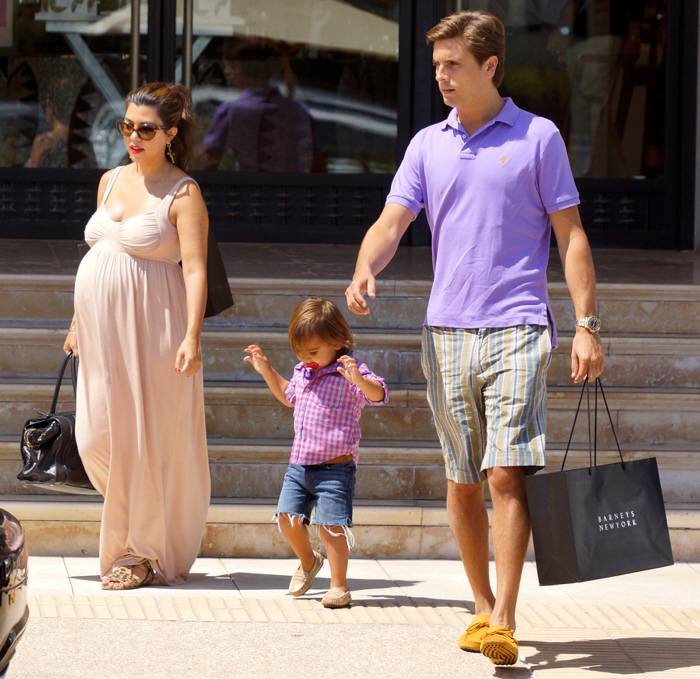 Photos courtesy of WENN.