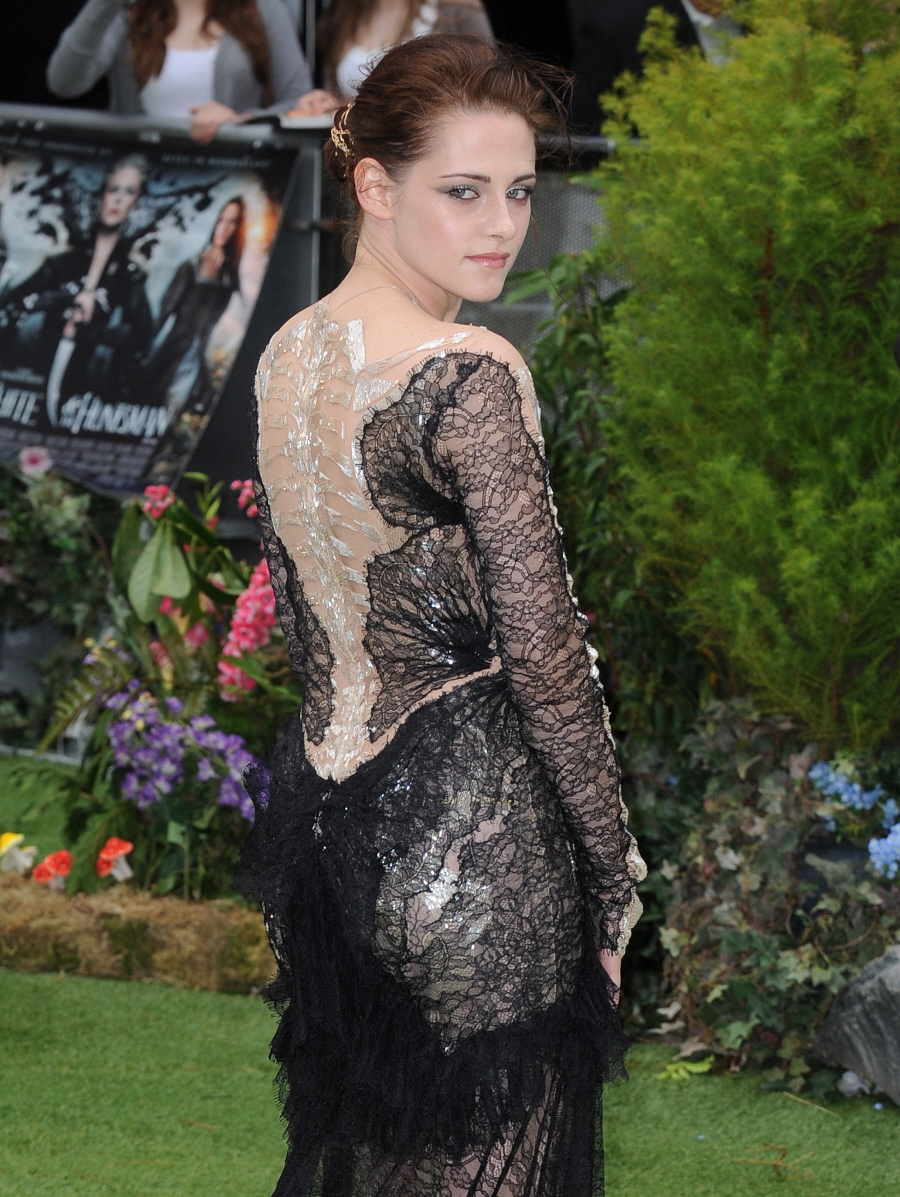 Gah! There are 20 million new Kristen Stewart and Twihard Meltdown stories this morning. FOR WHY? What's surprising is how many of this morning's stories are not tabloid-related. Yesterday, we covered several of the reports in this week's tabloids, most of them revolving around whether or not Robert Pattinson would take Kristen Stewart back, or whether they've even broken up at all. I still don't know… but I tend to think they'll play nice until Breaking Dawn promotion is over, don't you? Meanwhile, here are some of the stories floating around:
*Shortly after the affair with Rupert Sanders broke, Kristen seemed to score a part in the film Cali. Alex Pettyfer was circling the project too, potentially as Kristen's love interest. But! Gossip Cop says that Kristen is no longer going to appear in the film, and that Amber Heard has been offered Kristen's role. Maybe it was just a bad project (it didn't sound good, honestly), or maybe Kristen is just going to devote herself to making Sparkles love her.
*Kristen has pulled out of the London premiere of On the Road, which was scheduled for August 16, a week from today. A source tells Radar, "Kristen won't be doing the red carpet for On The Road – she's too ashamed to show her face in public right now… she's running scared at the moment. There's also the dilemma of standing next to her co-star in the movie, Tom Sturridge. He's very close to Rob and Kristen thinks it would be awkward for her to promote the movie on the red carpet alongside him. Kristen is very proud of her work for On The Road, she grew up reading Kerouac novels and this is a production she always wanted to star in. If she appears at the London premiere, it will detract people from the movie itself and Kristen doesn't want that at all. She wants her performance and this film to be recognized for what it is – a great adaptation of a classic book." Is this unprofessional or simply pragmatic? I think it's both. On one side, it would have been a huge drama and "event" if she had come to the premiere, and she would have pulled focus in a bad way. On the other side… extra attention for the movie, and she would have made the professional move, you know?
*Kristen and Robert appear on the cover of this week's Entertainment Weekly – I showed the cover yesterday. It's basically a preview of Breaking Dawn Part 2, and the interviews with Kristen and Rob were done at Comic-Con, just a week before the scandal broke. Kristen was full of it, per usual:
Just days before the cheating scandal erupted, Kristen Stewart said she knew a lot of actors who could affect an artificial public persona – but she wasn't one of them.

"I've never been able to fully form this thing, this persona, that some people are so f—ing good at. That's an art. I know a lot of actors [who can do that] and you guys aren't them," she said, gesturing to Lautner and Pattinson.

"I don't like people like that," Stewart told Entertainment Weekly at San Diego's Comic-Con in mid-July. "People who are a complete non-person but somehow through the lens seem like they are on and interesting and engaged. … I don't want anyone leaving and saying, 'God, that girl is so fake.' "

She added: "People tell me to make it easier on myself and to play a character when I go out on carpets and stuff. But you know what? I'd rather be me."

Stewart was interviewed by EW while sitting next to Pattinson and their costar Taylor Lautner to promote the latest Twilight installment, Breaking Dawn: Part 2.

The magazine reports, "Nothing seemed amiss" and that the trio "were particularly relaxed."

About 10 days later, Stewart, 22, admitted to cheating on Robert Pattinson, 26 with her married Snow White and the Huntsman director.
[From EW & People Mag]
She doesn't want anyone calling her fake? Too bad. I think she's the fakest of fake bitches. She's always been this "affected" and trying-too-hard to be a hardcore, hipster chick. And considering she was in the midst of "faking" a loving relationship with Rob Pattinson while she was screwing around with Rupert Sanders… yeah. FAKE.
And to end this on a nicer note, Sparkles has been receiving lots of gifts, flowers and chocolates from fans in the wake of the scandal. So what does Sparkles do? He donates them to hospitals. A source tells Radar, "Robert has been incredibly touched by the support he has received from the Twihards since news of Kristen's affair with Rupert broke. He's been inundated with boxes of chocolates, roses, notes that have slammed Kristen and asked how he is, as well as bizarre marriage proposals. However, his kind-heart has got the better of him, and in a selfless act he decided to send all the gifts he received to local hospitals and senior citizens' homes. Robert didn't feel like he deserved any of the presents and didn't want them going to waste. So, he decided to redirect them to places he felt warranted receiving such gifts." Nice. I bet he kept some of the chocolates, though. Sparkles has a sweet tooth, and he loves his M&Ms.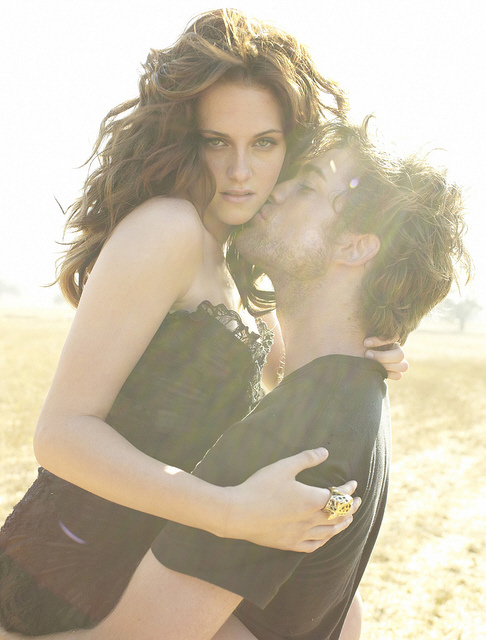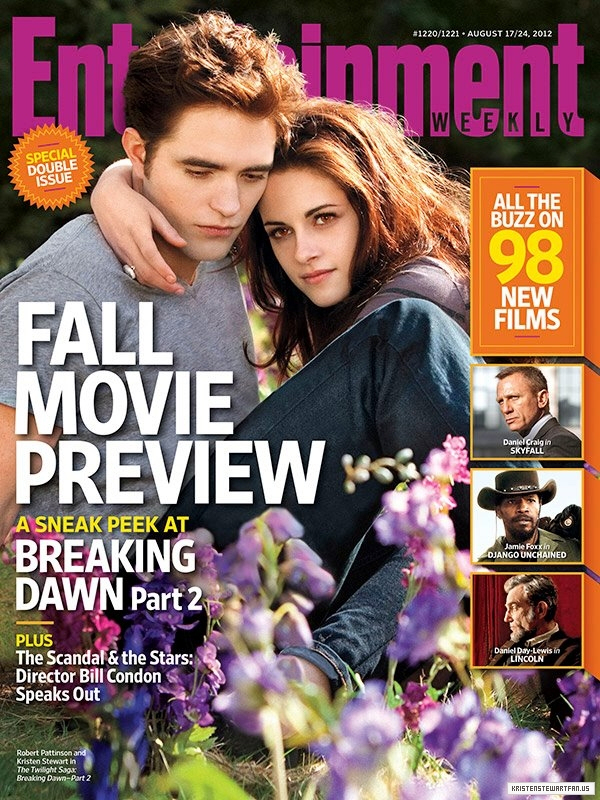 Photos courtesy of VF and WENN.