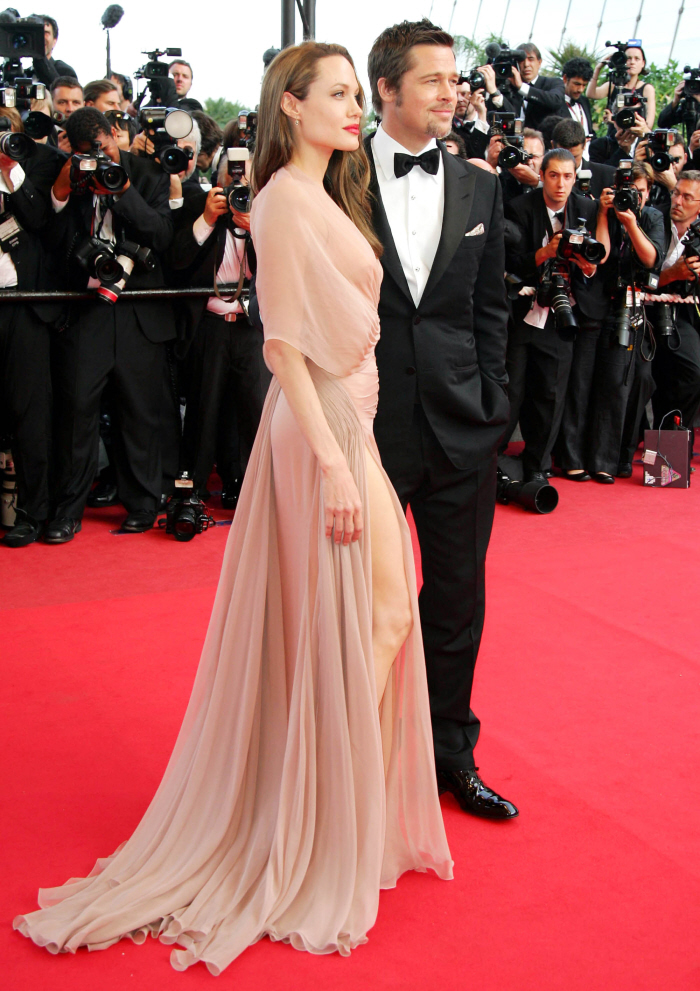 Us Weekly has a "scoop" on the alleged Brangelina wedding. If you ask me, they kind of buried the lead, though. The lead should have been: Brad and Angelina are already sort of married, because they filed paperwork for some kind of French civil union months ago, right after they got engaged. Still, Us Weekly claims that Brad and Angelina are totally going to have a small-ish wedding on their French property in the next few weeks. Huzzah!
The date is finally set! A source reveals to Us that the vows of the century will take place in the next few weeks at the quaint 16th-century chapel on the pair's 1000-acre Chateau Miraval estate in France.

"The ceremony will be close friends and family members," says a Jolie confidant. George Clooney is not on the guest list. Brad and Angelina don't want celebrities to overshadow the affair. Says the source, "Angie wants a simple, joyous gathering."

Pitt considers the French estate their permanent home, and because the little ones pushed Dad so hard to propose, "they will help plan the ceremony."

Angelina will wear a white sliplike dress, and "she'll have flowers in her hair picked from the countryside." The kids will decorate the chapel with homemade drawings, and Brad will let them choose family photos from his collection to hang.

The reception promises to be just as homey, featuring French fare by their chef. "Just like a family dinner… with cake from a local bakery."

As for the chateau, the grounds are under renovation, but "the main house should mostly be finished."

A source says Brad and Angelina will not be selling wedding images, though.

One last surprise: Jolie has confided to close friends that they're technically already wed. "Around the time of the proposal, they filled out civil paperwork in France," and the documents give them similar rights to a married couple, but do not have to be publicly registers in court.

After the wedding, they'll return to the UK where Brad and Angelina can finish their films and they will likely change their surnames officially to "Jolie-Pitt". Also, Brad "wants to bring the kids up with strong, traditional family values, far away from Hollywood."
[From Us Weekly, print edition]
I believe this story more than I believed the UK and French tabloids last week. That being said, my gut still kind of says that the wedding will be later rather than sooner, but my gut is weakened this week (I'm sick, in case you couldn't tell by some of my nonsensical asides – the antihistamines make me want to type "JEAH!!!" in every post). Could a Brangelina wedding go down the way that US Weekly claims? Sure. Why not? It sounds low-key enough that I would buy Angelina's participation – she doesn't seem like the kind of woman who want to make some crazy big deal about everything. Also, I would absolutely adore it if Brad changed his name to Brad Jolie-Pitt. It reminds me of when John Lennon changed his name to John Ono Lennon. It's such a feminist move. I really would love it.
Last thing: Jolie will wear a slip-dress? What a fancy way to say "a white sack".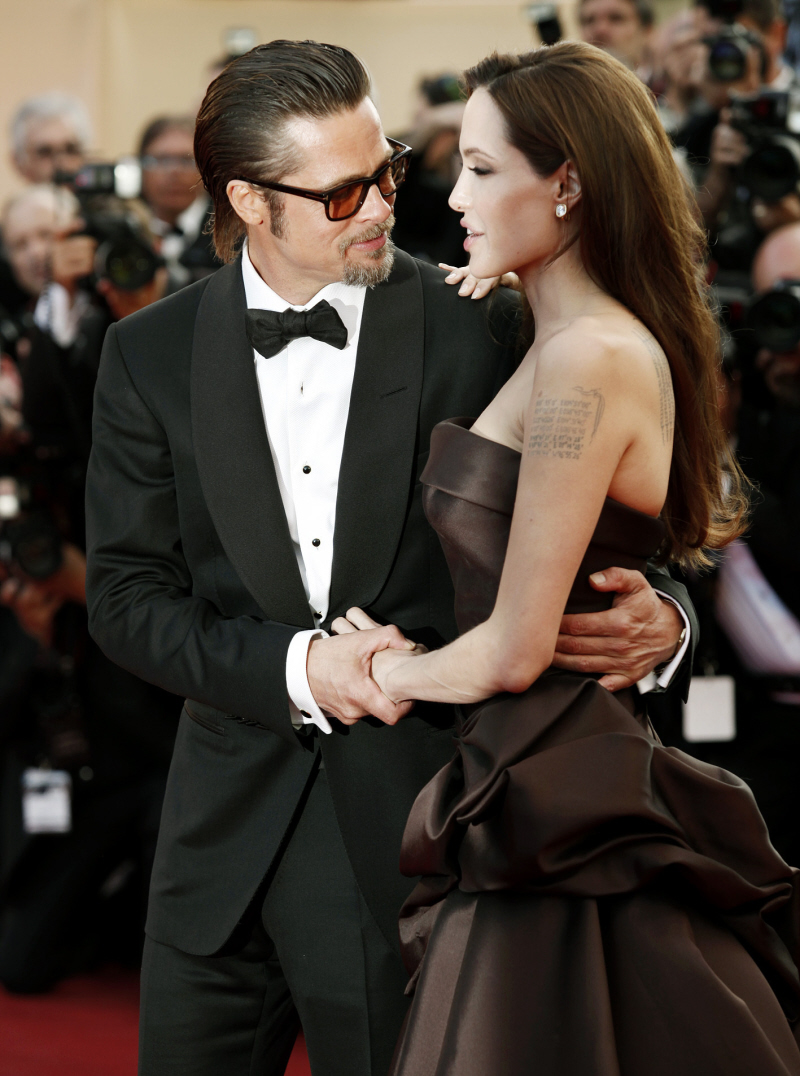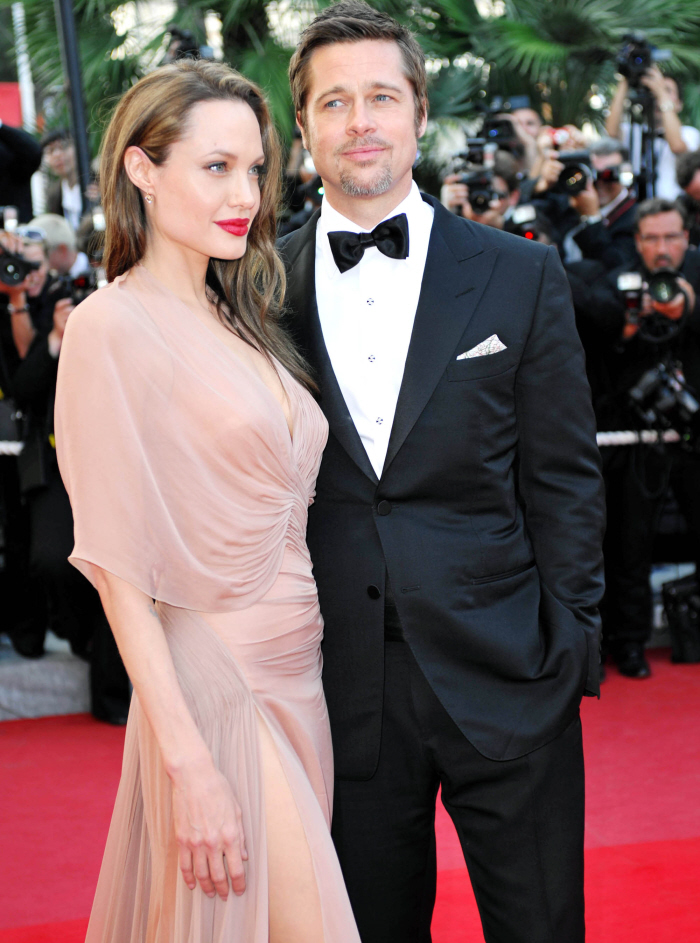 Photos courtesy of WENN.