Robert Pattinson: 'Things fall apart when they're supposed to fall apart'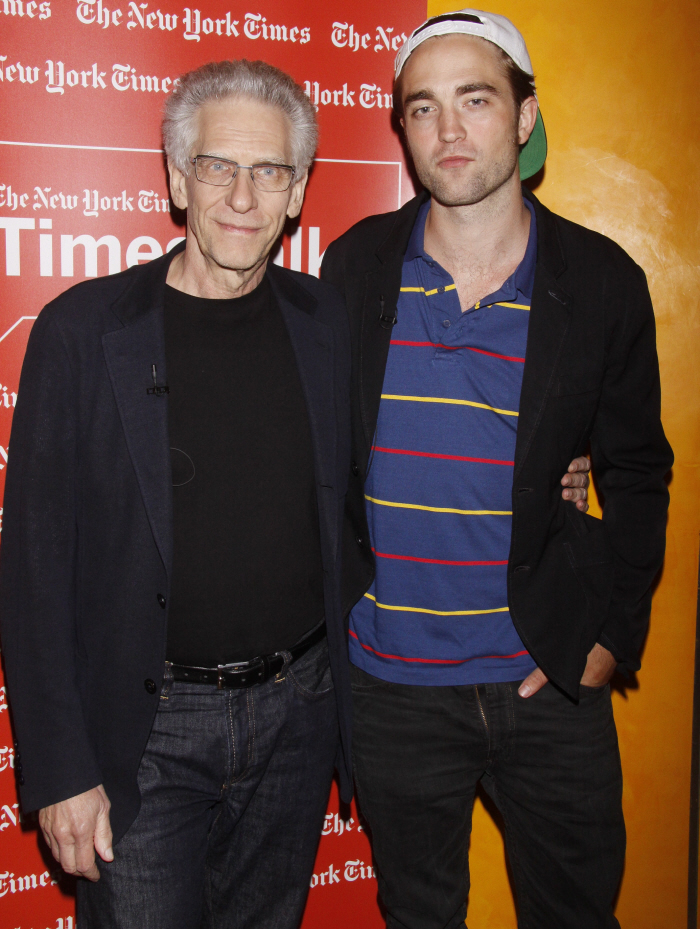 These are some new photos of Robert Pattinson, dressed down at last night's New York Times "TimesTalk" interview. Rob appeared at the panel/open forum thing with his Cosmopolis director David Cronenberg. I think we should have a moment of respect for Cronenberg: he's old as dirt, he's been around forever, he's a brilliant and creepy filmmaker, and props to him for being so nice to Sparkles. They've become inseparable, and it's kind of sweet to see a young actor hang out with such an old, grizzled veteran. Of course, I should also note that Rob's fly is down in these photos. And he looks kind of douchey and Ryan Lochte-esque. Damn it, Sparkles!
Anyway, all the TWIHARD DRAMZ was going down at this NYT forum thing. It gets complicated, so I'll just let the NYDN explain:
New York Times journalist David Carr made the now infamously scorned 'Twilight' star Robert Pattinson squirm in his seat Wednesday night during a TimesTalks interview that was otherwise intended to serve as an intellectual tete-a-tete on the star's latest independent film, 'Cosmopolis.'

Just about an hour into the discussion with Pattinson and director David Cronenberg — broadcast before thousands online — Carr solicited what appeared to be a surprise round of boos from the largely female audience when he tried to draw an analogy between Pattinson's romantic woes with co-star Kristen Stewart and the famously troubled relationship between England's Prince Charles and Diana, the late Princess of Wales.

"So if you and Kristen have trouble it's like Charles and Di having trouble?" Carr asked.

The journalist's question wasn't completely out of context: Pattinson, who occasionally seemed in over his head intellectually and had to ask for a question to be repeated and admitted to losing track of his thoughts, had only moments before attempted to attribute America's obsession with fame to the country's desire for a monarchy.

"I think it's because America really wants to have a royal family," he said, then going just a bit further to say that America's Hollywood royalty are just like the real royalty except "meritocratic."

He quickly backtracked on that somewhat slippery point but it was too late: the analogy had been cast, and Carr appeared more than content to segue into Stewart. Carr's question was immediately met with boos from the audience, both in studio and online.

"Next question," someone shouted from the stands.

"Come on," another said.

Online, the vitriol was a bit more direct.

"What a flipping idiot," a user named Elaine Turner chimed in on the live stream.

"I was hoping that this was one guy that would have enough respect for Rob not to go there. Disappointed," viewer Launi Pettersson lamented.

If fans were outraged, Pattinson seemed unprepared. Waiting a while to answer, it sounded as if he was breathing in backwards — or at least like a broken vacuum cleaner — for a few moments.

"Well, uh, Charles," the star finally said, after looking down and fingering his water bottle awkwardly.

Carr soon moved the conversation forward, stating, "I wasn't really going there, just so you know."

"No, I wouldn't go that far," Pattinson answered.

Pattinson's relative unpreparedness might make sense given that media figures have treaded lightly around the Pattinson-Stewart breakup since the cheated-on boyfriend reappeared in the media this week. George Stephanopoulous didn't really pry on ABC's "Good Morning America," and Jon Stewart also let Pattinson keep similarly mum.

The only other potential reference Pattinson may have made to his relationship with Stewart came earlier on in the interview, when Carr asked him about the decline of global capitalism, a prominent theme in his new film.

"Things fall apart when they're supposed to fall apart," Pattinson said.

Clearly, fans intent on analyzing his every word could have taken that as a statement on the international economy, or — perhaps more fun — a meditation on the outcomes of his relationship with Stewart.
I don't really see the controversy…? I agree with what Sparkles said (about American royalty), and I can see how Carr's follow-up question was legit (although a bit cheap). Why the outrage, Twihards? At least Carr didn't couch his question in some lame, mealy-mouthed, "So, what do you want your fans to know about how you're doing?!" Poor Sparkles.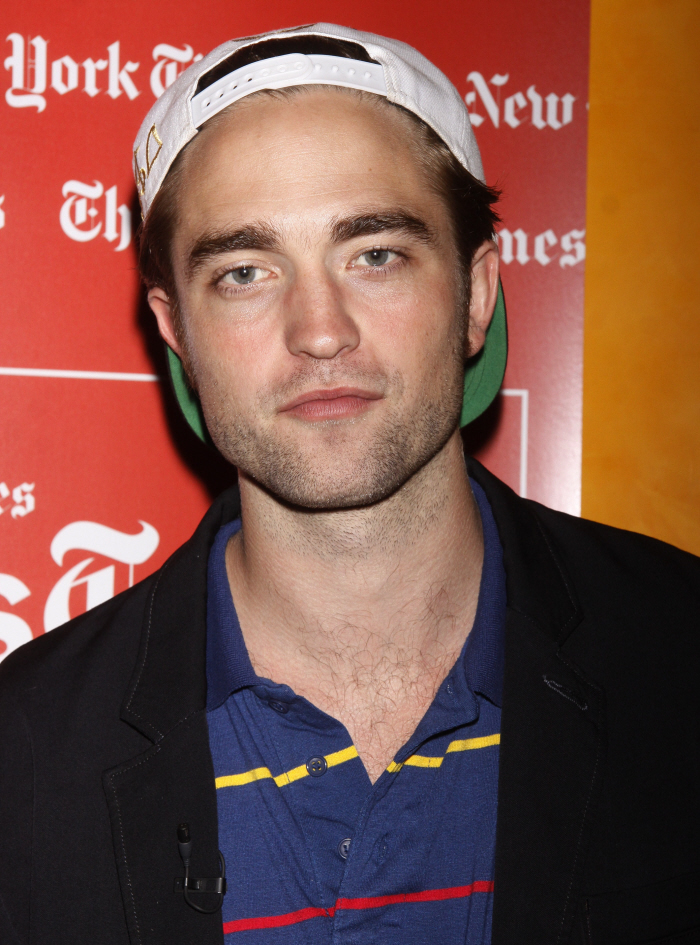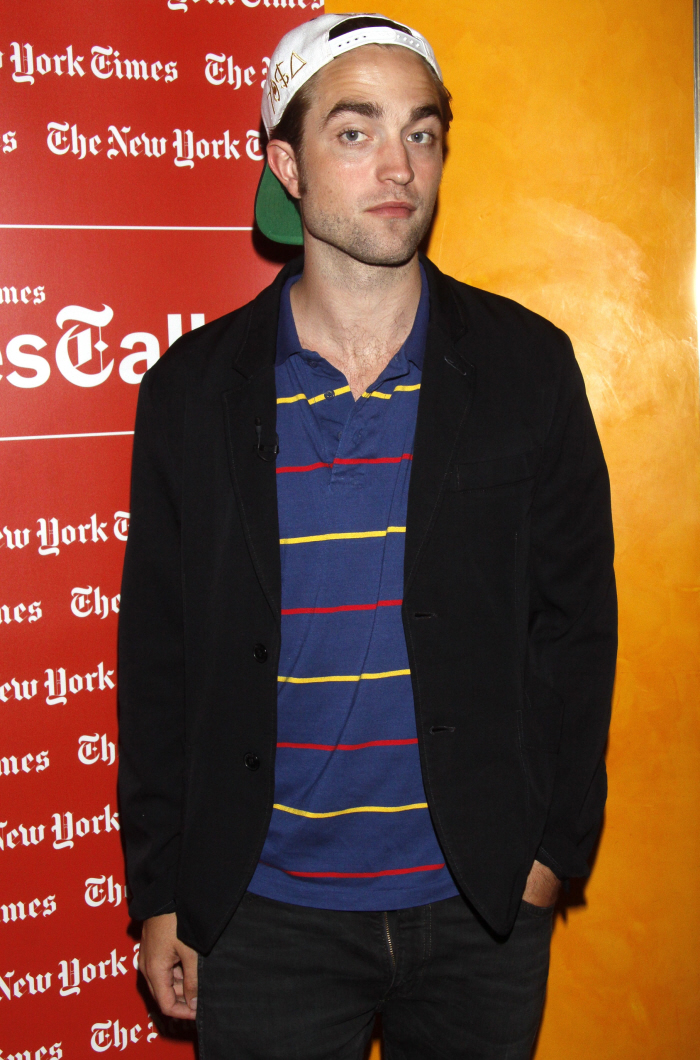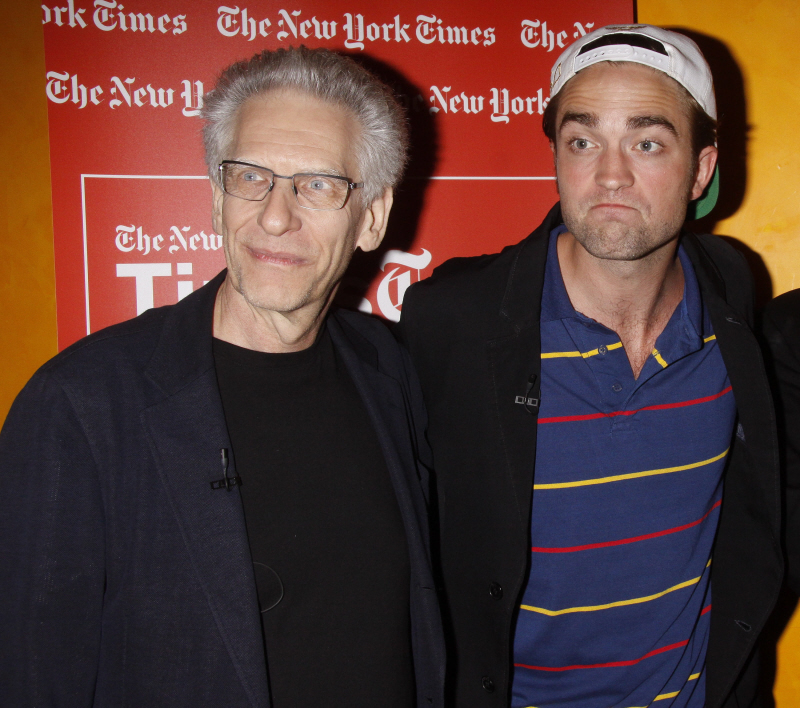 Photos courtesy of WENN.

Written by Kaiser

Posted in Robert Pattinson

- Friends reunion on Ellen [Popsugar]
- Lindsey Vonn watches Tigers kids [Lainey Gossip]
- George Michael fell out of a car going 70mph [D-Listed]
- Real Housewives of Orange County recap [Reality Tea]
- New Man of Steel trailer [Pajiba]
- Jared Padalecki's hot bod [Buzzfeed]
- Doctors confirm Taylor Swift's new boobs [Evil Beet]
- Catherine Zeta-Jones finished treatment [CDAN]
- Anna Paquin hates the paps [Celebslam]
- Lance Armstrong is gross [The Blemish]
- What is Barbara Palvin wearing? [Moe Jackson]
- This is Petra Nemcova? [SVC]
42 Responses to "Robert Pattinson: 'Things fall apart when they're supposed to fall apart'"